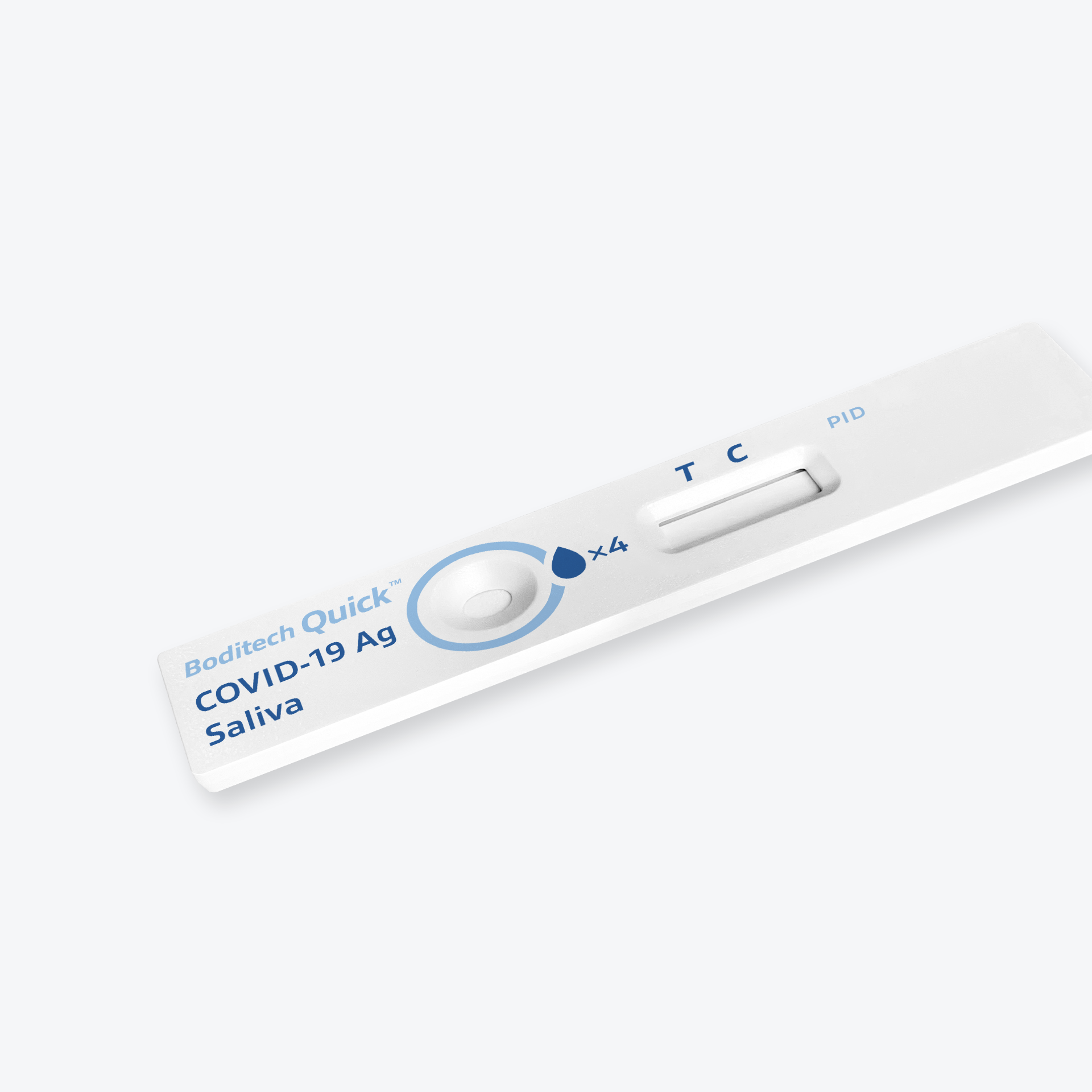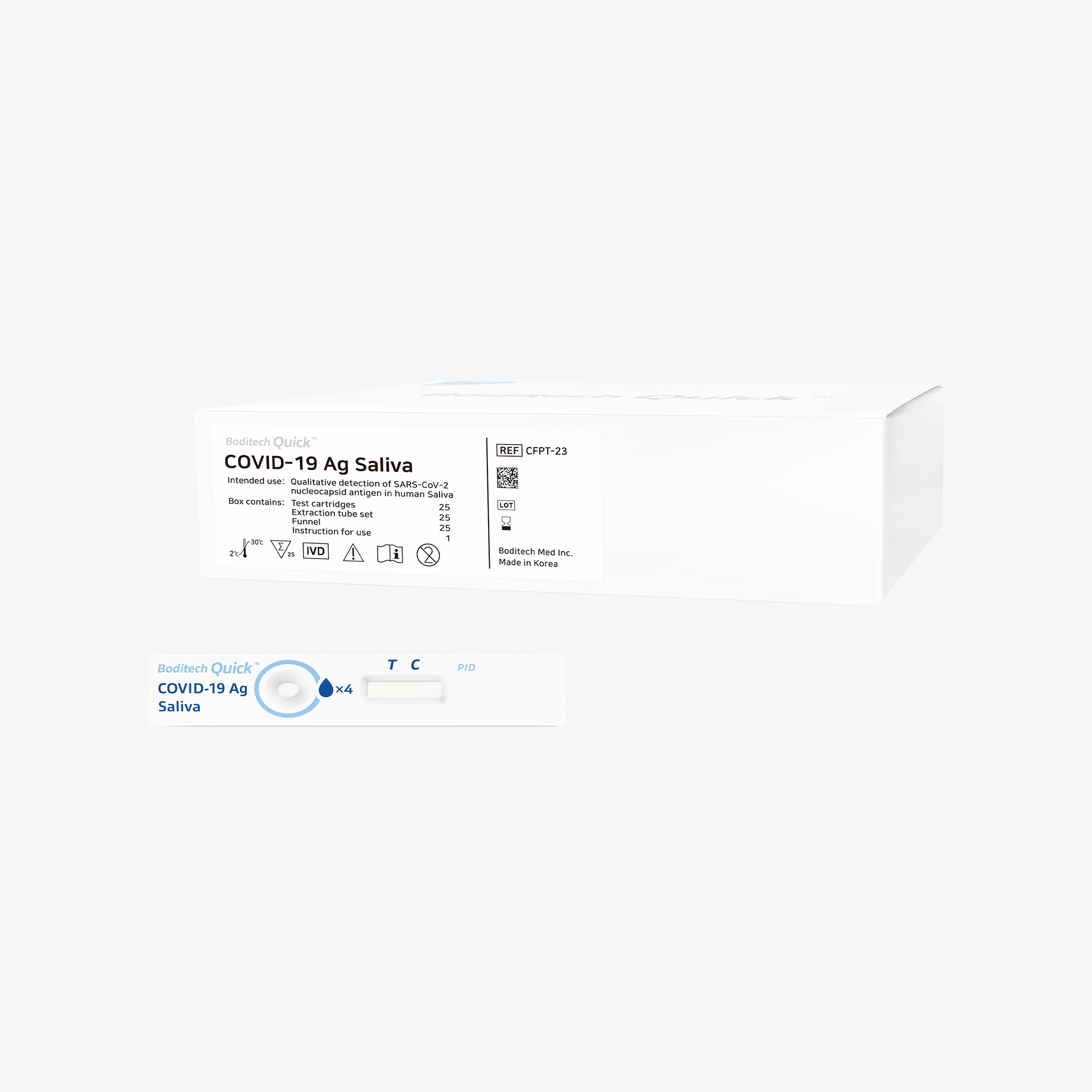 Boditech Quick™ COVID-19 Ag Saliva
A painless & convenient rapid kit that can detect COVID-19 with naked eyes in 15 mins
The SARS-CoV-2 virus shares common symptoms with other respiratory diseases. It is contagious even in the asymptomatic stage, which makes it imperative to diagnose the virus early to provide timely treatment and to prevent further transmissions. Boditech Quick™ COVID-19 Ag Saliva will contribute to establishing prevention policies with community-based testing.
Diagnosis diseases

SARS-CoV-2 infection (COVID-19)
About Using Reagent
Sample Types

Saliva

Reaction Time

15 mins

Detection Range

Qualitative result

Indication

Coronavirus disease-19 (COVID-19)
In Your Medical Field
Boditech Quick™ COVID-19 Ag Saliva is a simplified and painless rapid kit with saliva sample. It is optimized for everyone, including children, teenagers, and elderly people. It can be read with the naked eyes and the users can get a result in 15 mins.
Our Efforts to be with you