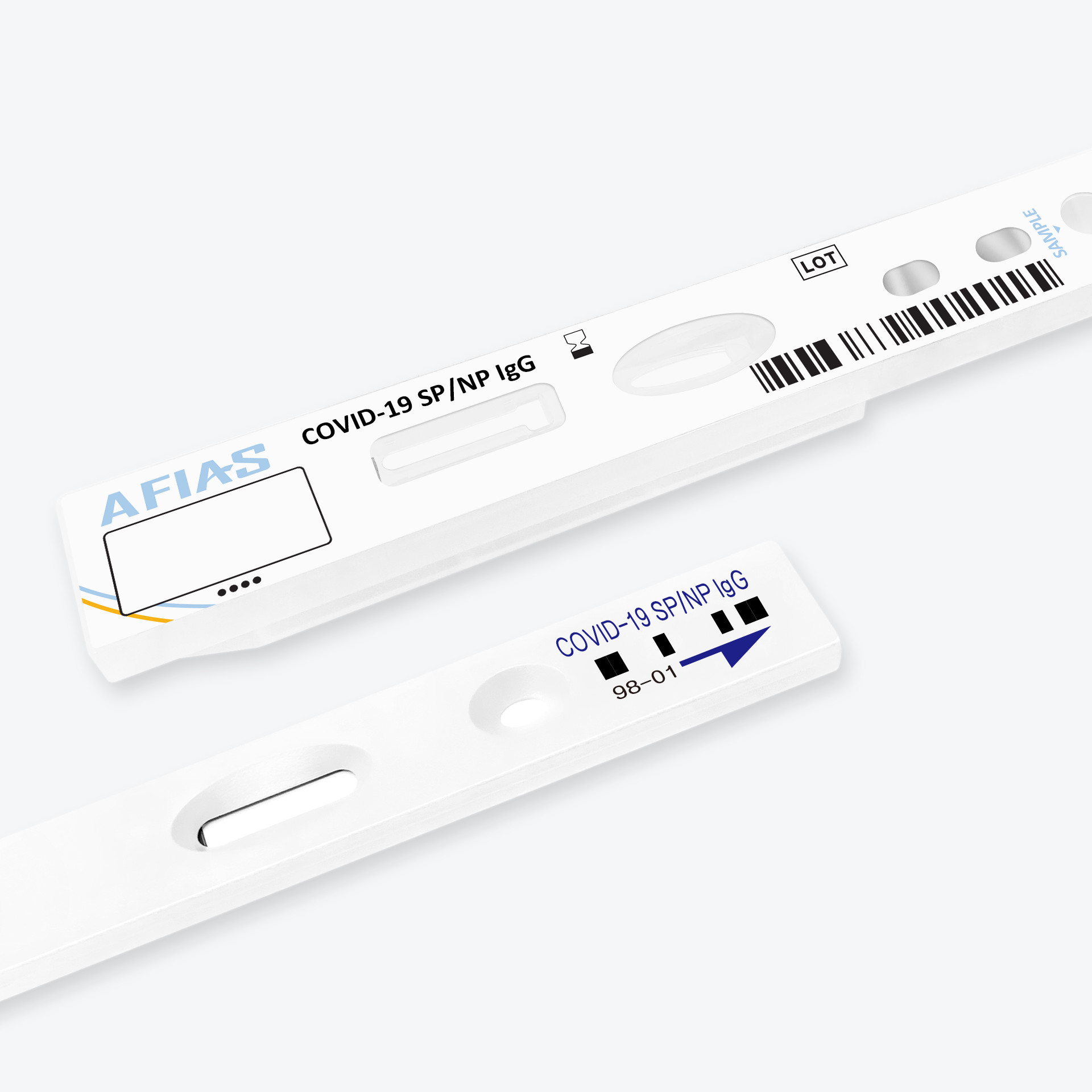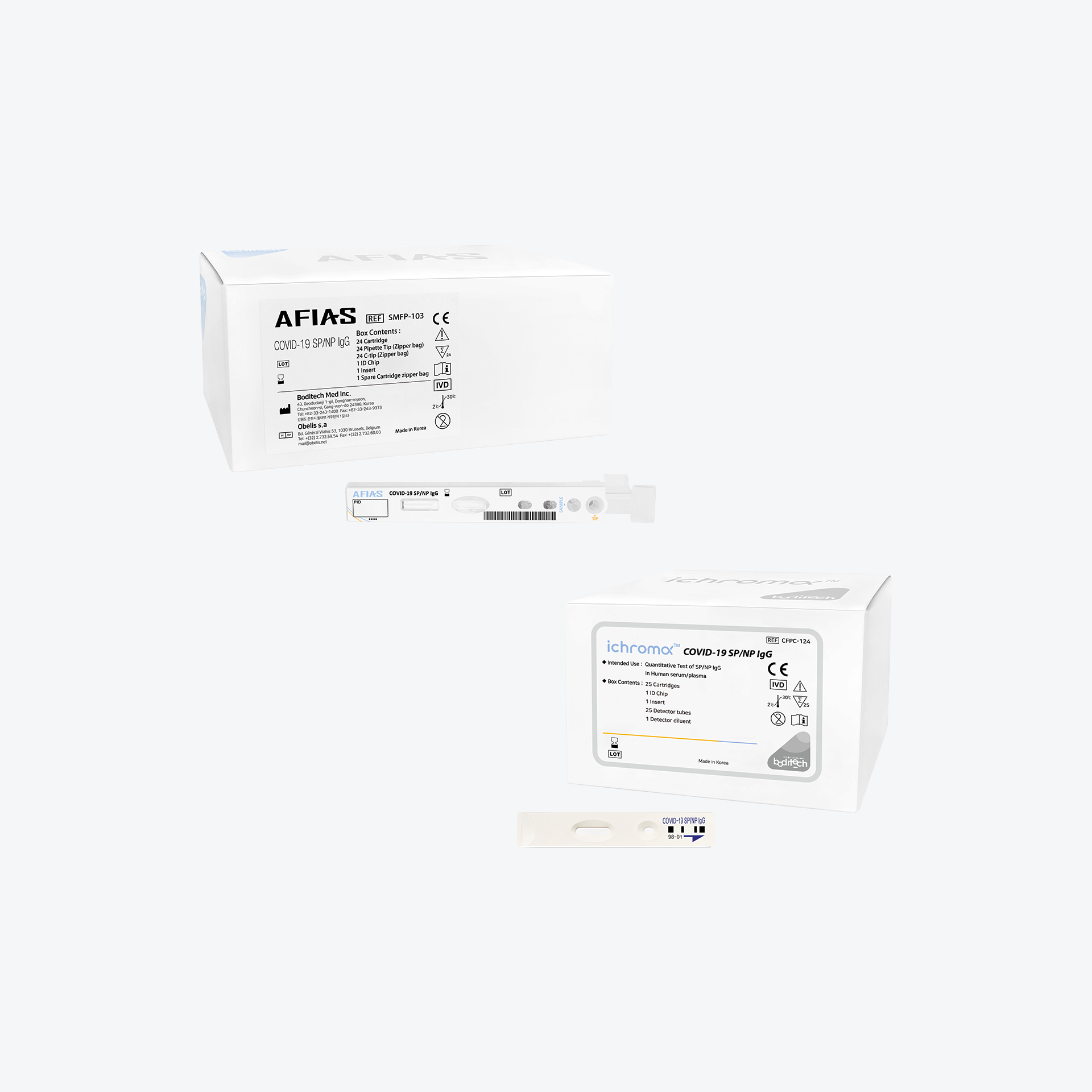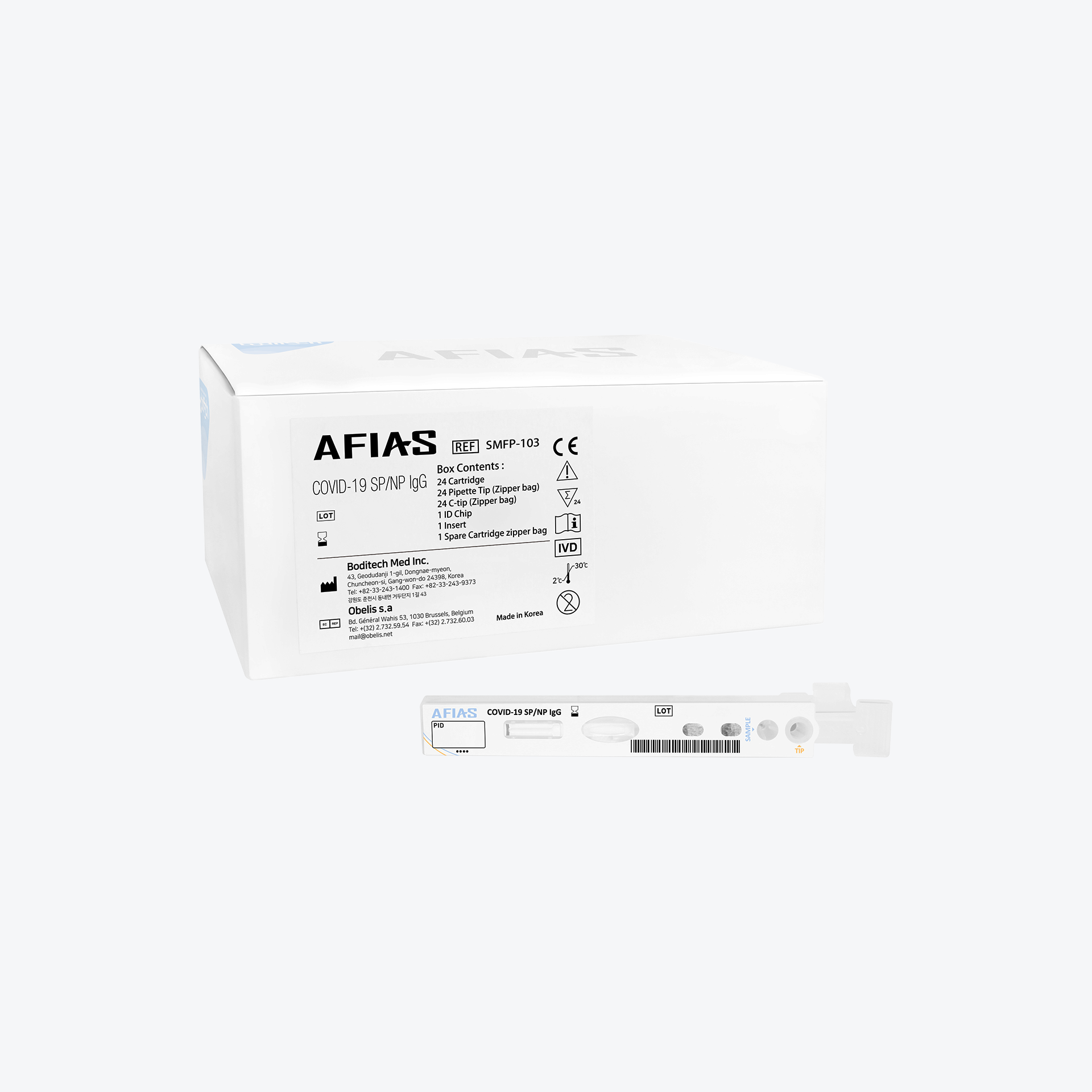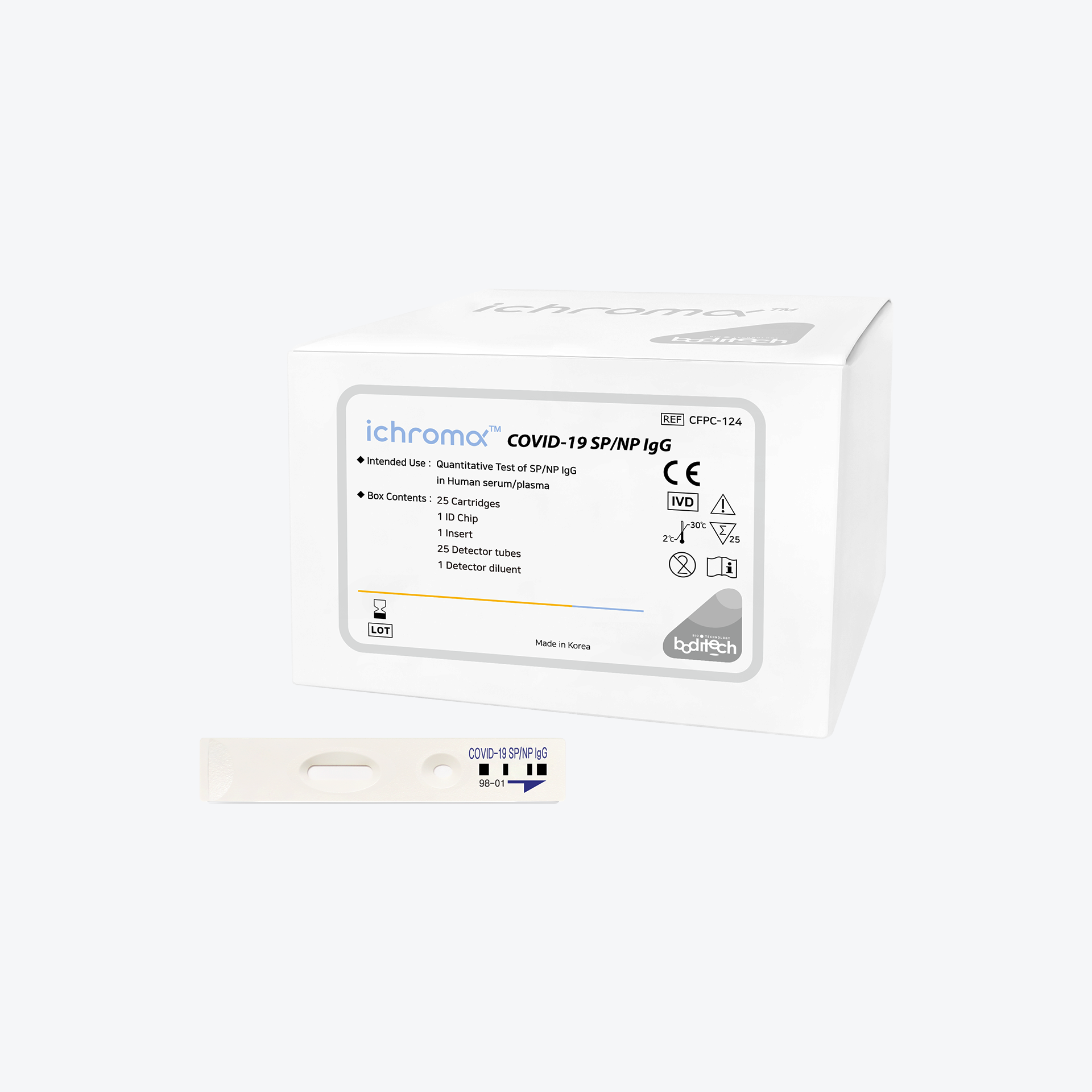 COVID-19 SP/NP IgG
A simple and quick in-vitro diagnostic kit that can detect the type and production of COVID-19 antibodies
Antibodies from people who have been vaccinated against COVID-19 and from people who have been infected with COVID-19 are different in nature. Vaccinated people who haven't been infected with COVID-19, have only COVID-19 SP IgG in their body, whereas patients with COVID-19 may have both NP IgG and SP IgG. The COVID-19 SP/NP IgG diagnostic kit can distinguish the antibodies of COVID-19 infected patients and those vaccinated. It can help determine individual immunity.
Diagnosis diseases

The antibodies generated from the infection of COVID-19 or COVID-19 vaccination
About Using Reagent
Sample Types

ichroma™: Serum, Plasma
AFIAS: Whole blood (using C-tip), Serum, Plasma

Reaction Time

10 mins

Detection Range

Qualitative (Conversion factor is provided to BAU/mL)

Indication

COVID-19 vaccine efficacy monitoring, evaluation of immunity, Breakthrough infection of COVID-19
In Your Medical Field
COVID-19 SP/NP IgG can quickly and simply determine the presence of absence of SP-lgG and NP-lgG comparing to the 'surrogate virus neutralization test'(sVNT), which requires high-level biosecurity for virus tests and strict protocols. It can measure the effectiveness of the COVID-19 vaccine and determine the infection history of COVID-19.