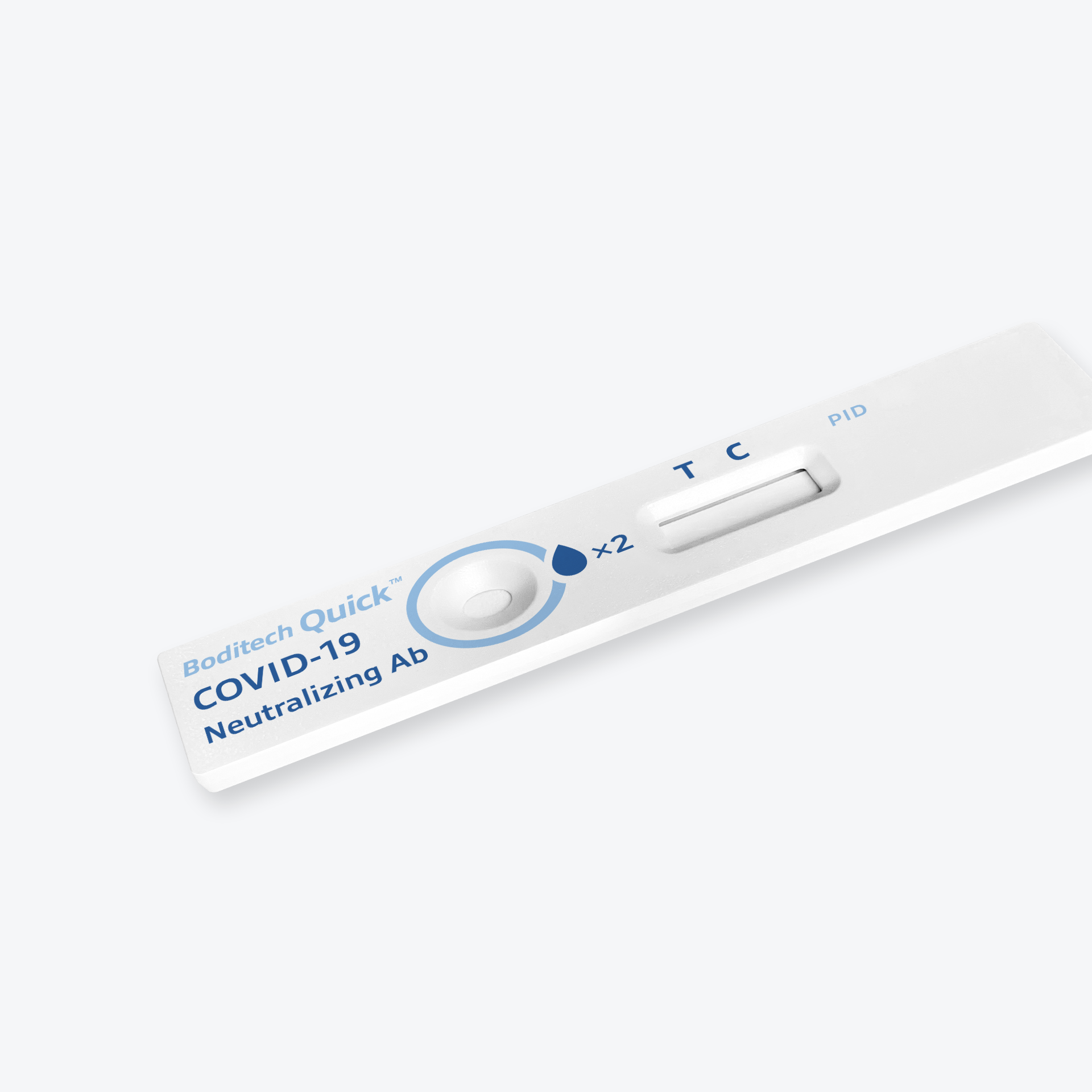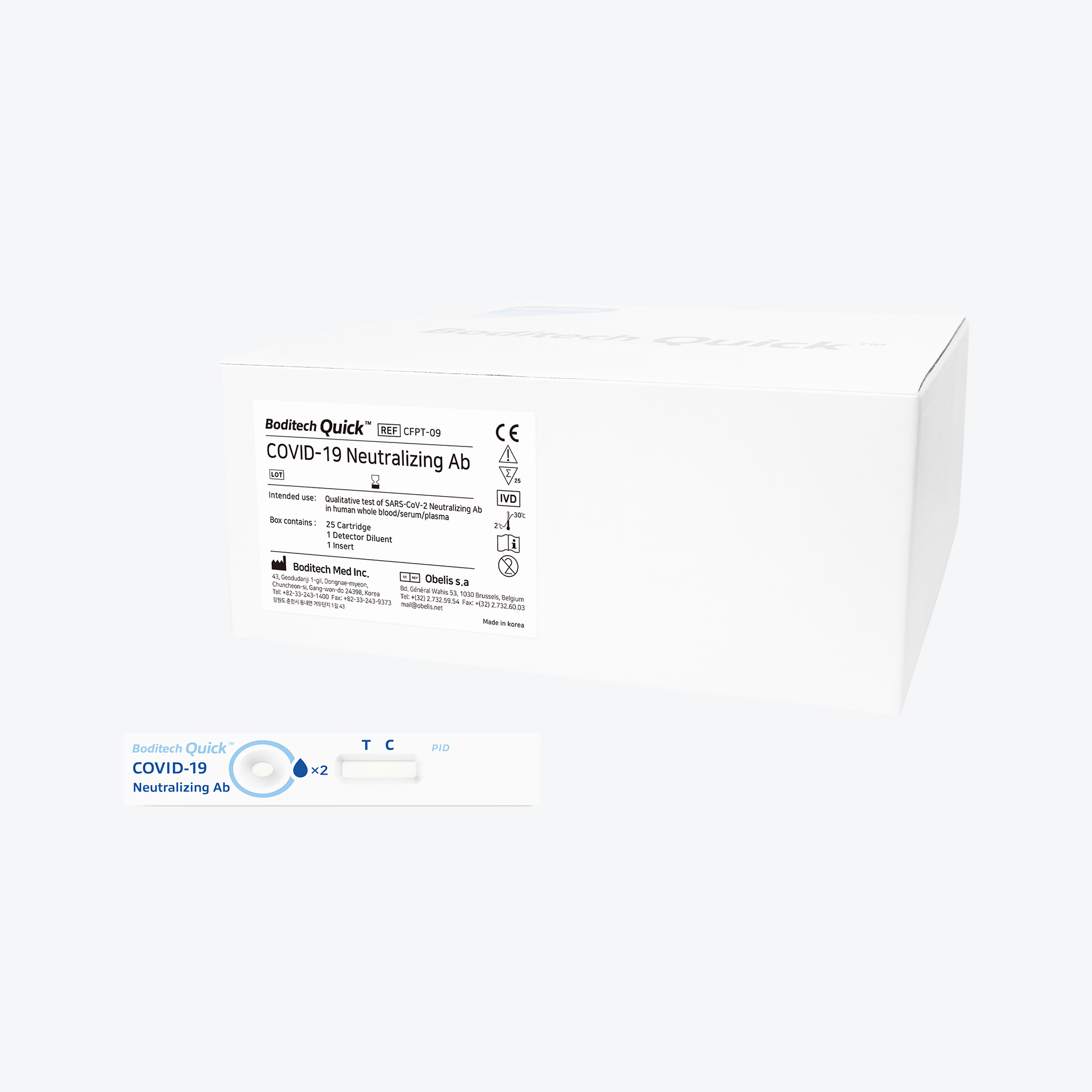 Boditech Quick™ COVID-19 Neutralizing Ab
A quick and simplified rapid test kit that detect COVID-19 neutralizing antibody
Various antibodies against SARS-CoV-2 are produced in the blood of people who have been vaccinated against COVID-19 or who has been infected with COVID-19. This test kit can quickly and accurately detect the presence or absence of COVID-19 neutralizing antibodies that prevent the virus from penetrating into cells.
Diagnosis diseases

Neutralizing antibody against SARS-CoV-2 virus infection(COVID-19)
About Using Reagent
Sample Types

Whole blood, Plasma, Serum

Reaction Time

20 mins

Detection Range

Qualitative

Indication

COVID-19 vaccine efficacy monitoring, Evaluation of immune response, Post-treatment monitoring.
In Your Medical Field
The 'Plaque Reduction Neutralization Test (PRNT)', which is conventional standard test for neutralizing antibodies, requires high-level biosecurity for virus tests and strict protocols. And it usually takes one or two days to get a result. However, Boditech QuickTM COVID-19 Neutralizing Ab kit performs the equivalent task and provides a quick and reliable result in 20 minutes without resorting to PRNT, which should help medical professionals to make a timely decision for the patient's treatment plan.