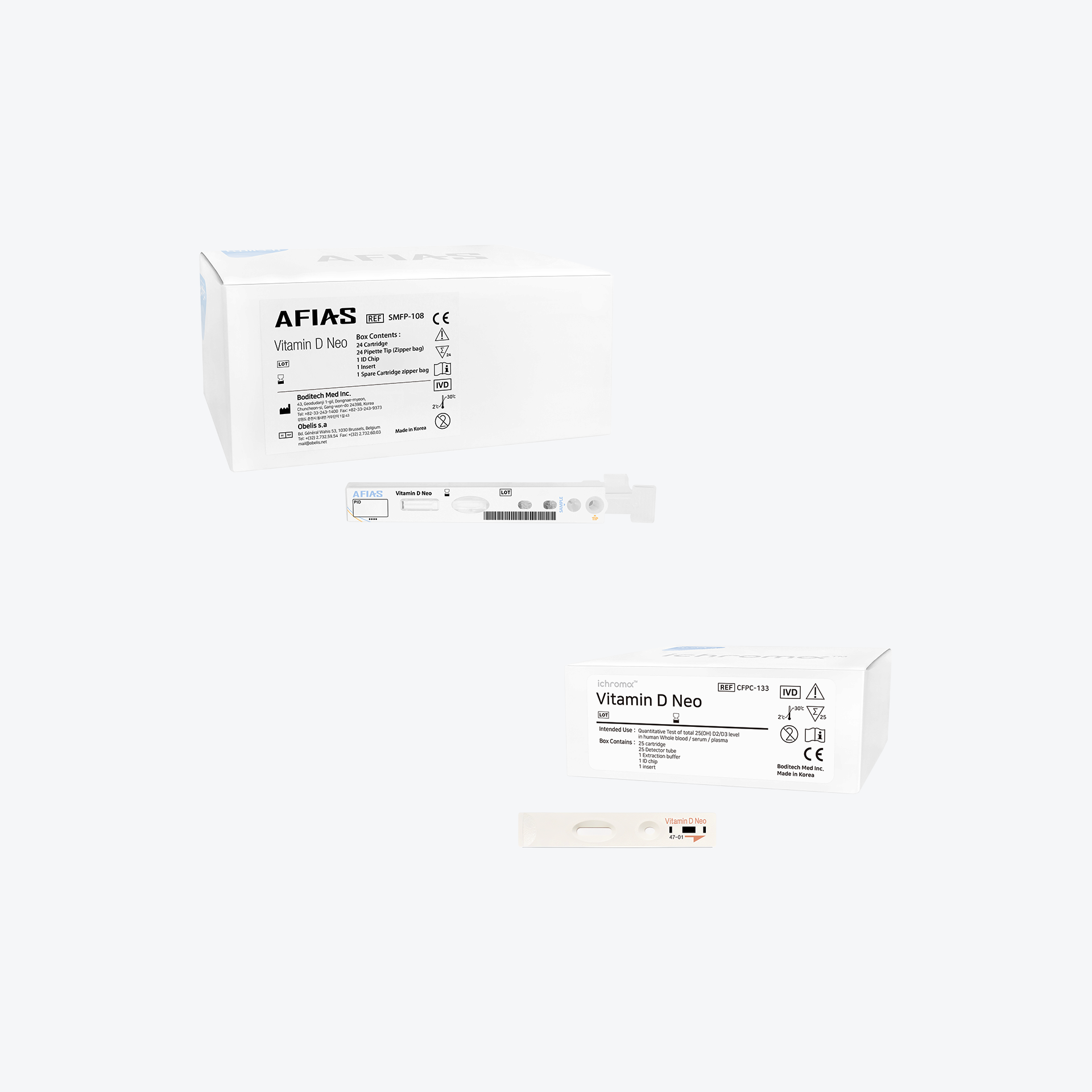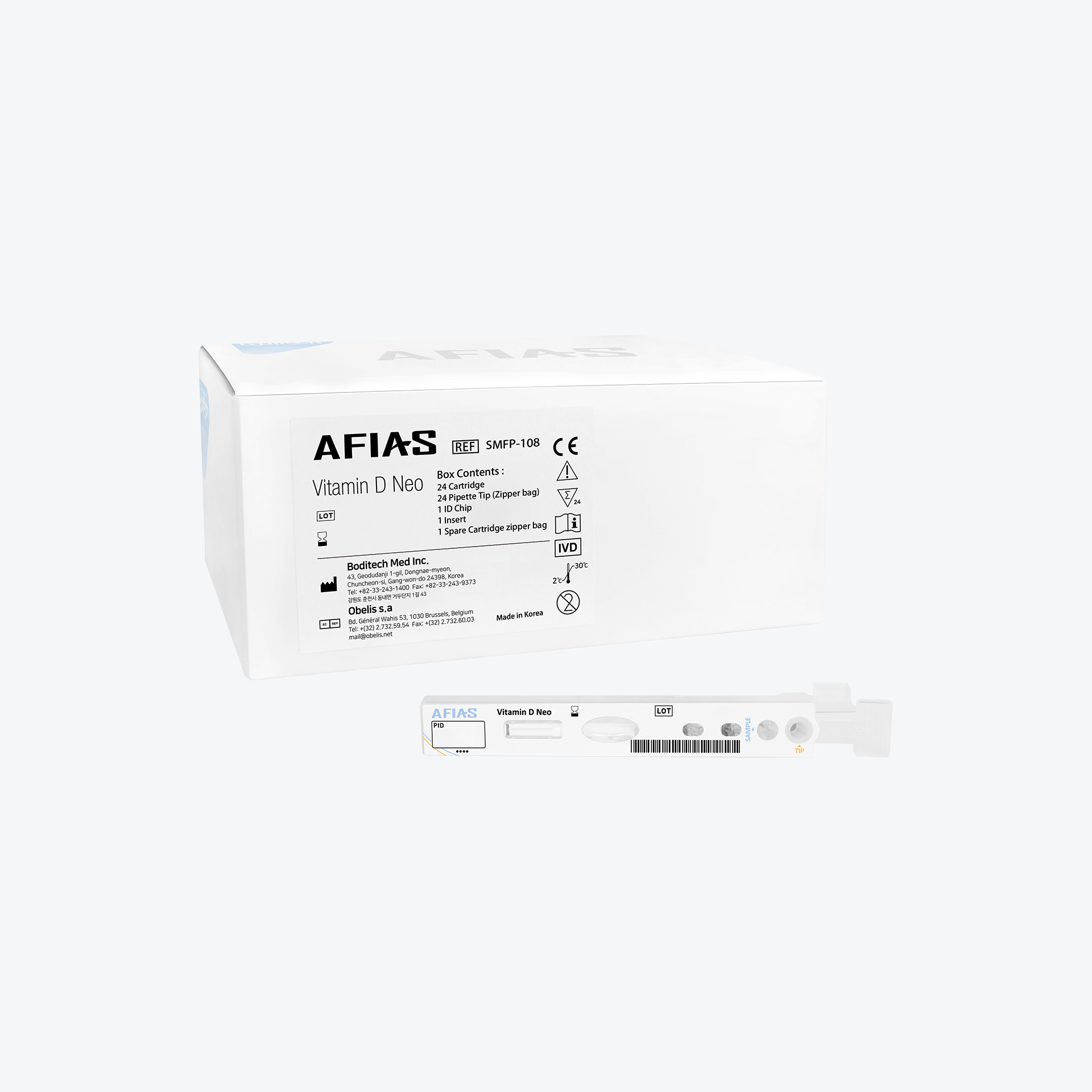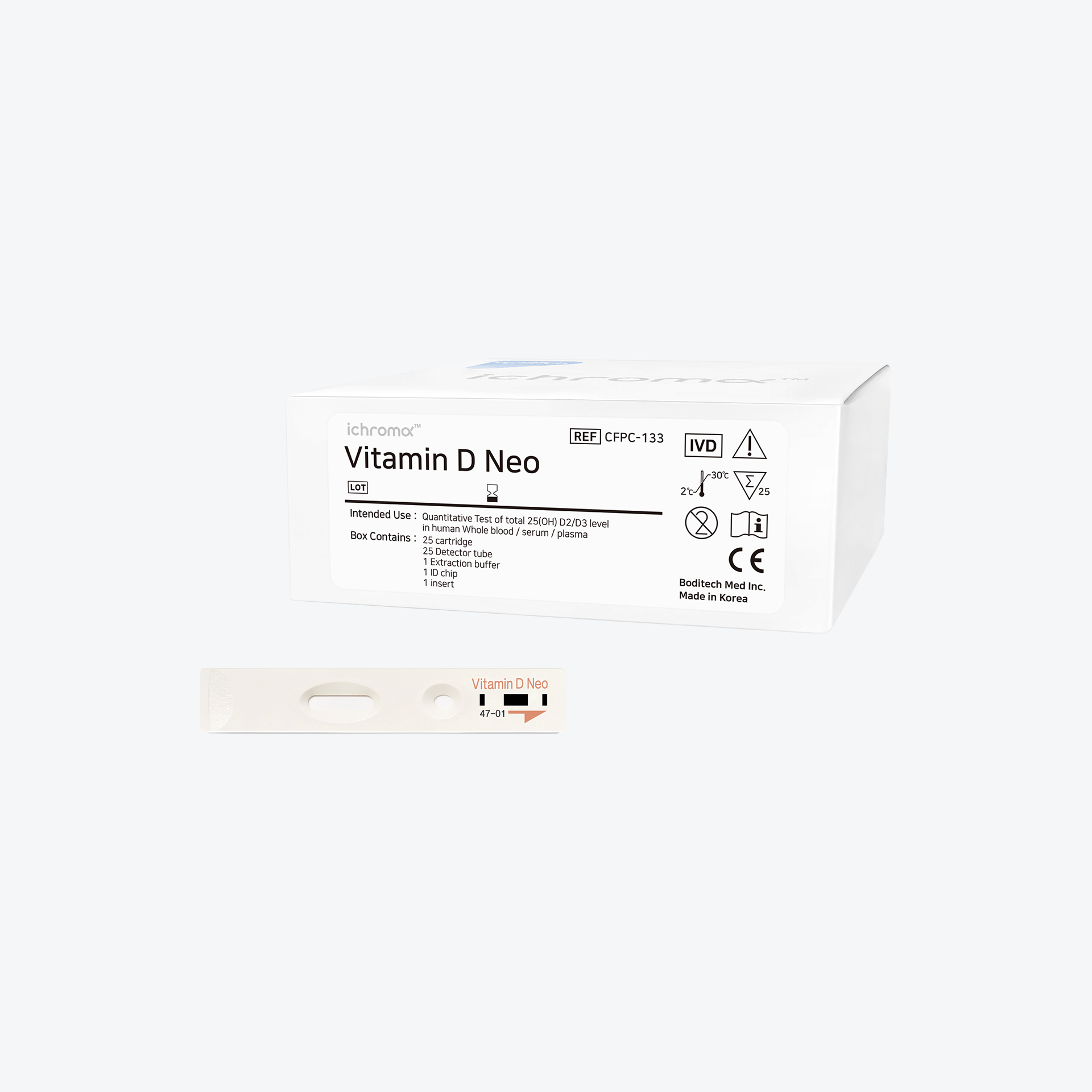 Vitamin D Neo
Monitoring vitamin D deficiency & supplementation therapy in 12 mins
It is useful to check for association with vitamin D when abnormal calcium, phosphorus, and parathyroid hormone (PTH) levels are observed in a patient. In addition, when starting drug treatment for bone disease, bone weakness, or osteoporosis, it is useful for diagnosis and monitoring of vitamin D prescription treatment through periodic quantification of vitamin D.
About Using Reagent
Sample Types

Whole blood, plasma, serum

Reaction Time

12 mins

Detection Range

5 – 100 ng/ml

Indication

Deficiency of Vitamin D, Excess of Vitamin D
Available Accessory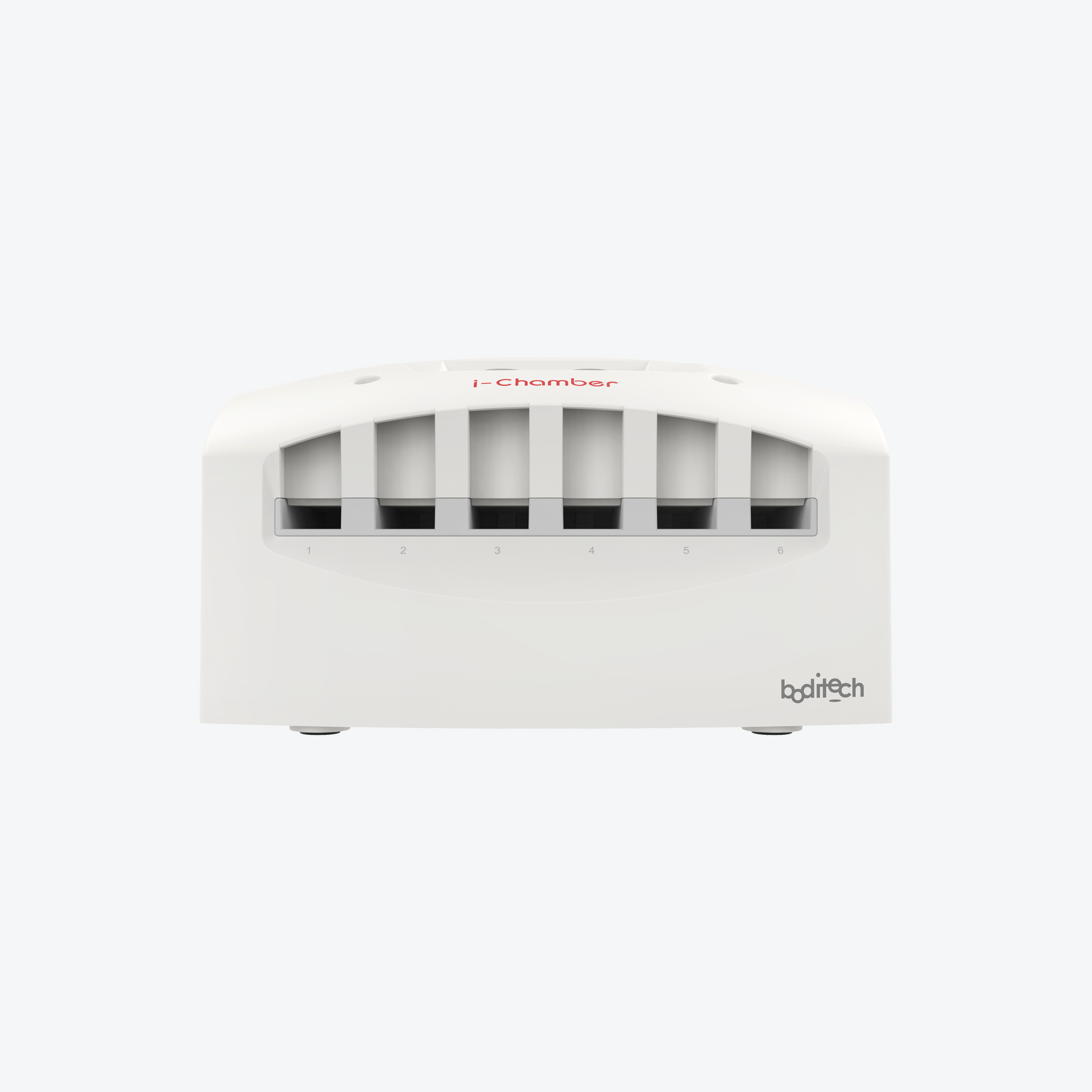 Auxiliary thermostat for temperature control management

i-chamber is an auxiliary device for the ichroma (ichroma ™ II) system and provides an environment set to the optimum temperature for the cartridge, which is an ichroma test reagent.

6 different slot / Independent temperature control system
Independent time control
In Your Medical Field
Boditech Med's Vitamin D Neo maximizes the advantages of point-of-care (POC) with whole blood, serum, and plasma as sample. Its assay time is also reduced to 12 minutes that patients can check their Vitamin D level on the spot. Vitamin D plays an essential role in making strong bones. The vitamin D test kits come in dry format, eliminating the need for cold chain logistics. With the room temperature storage and its operation on a POC platform, one can integrate the vitamin D test into a routine on-site diagnostic service.