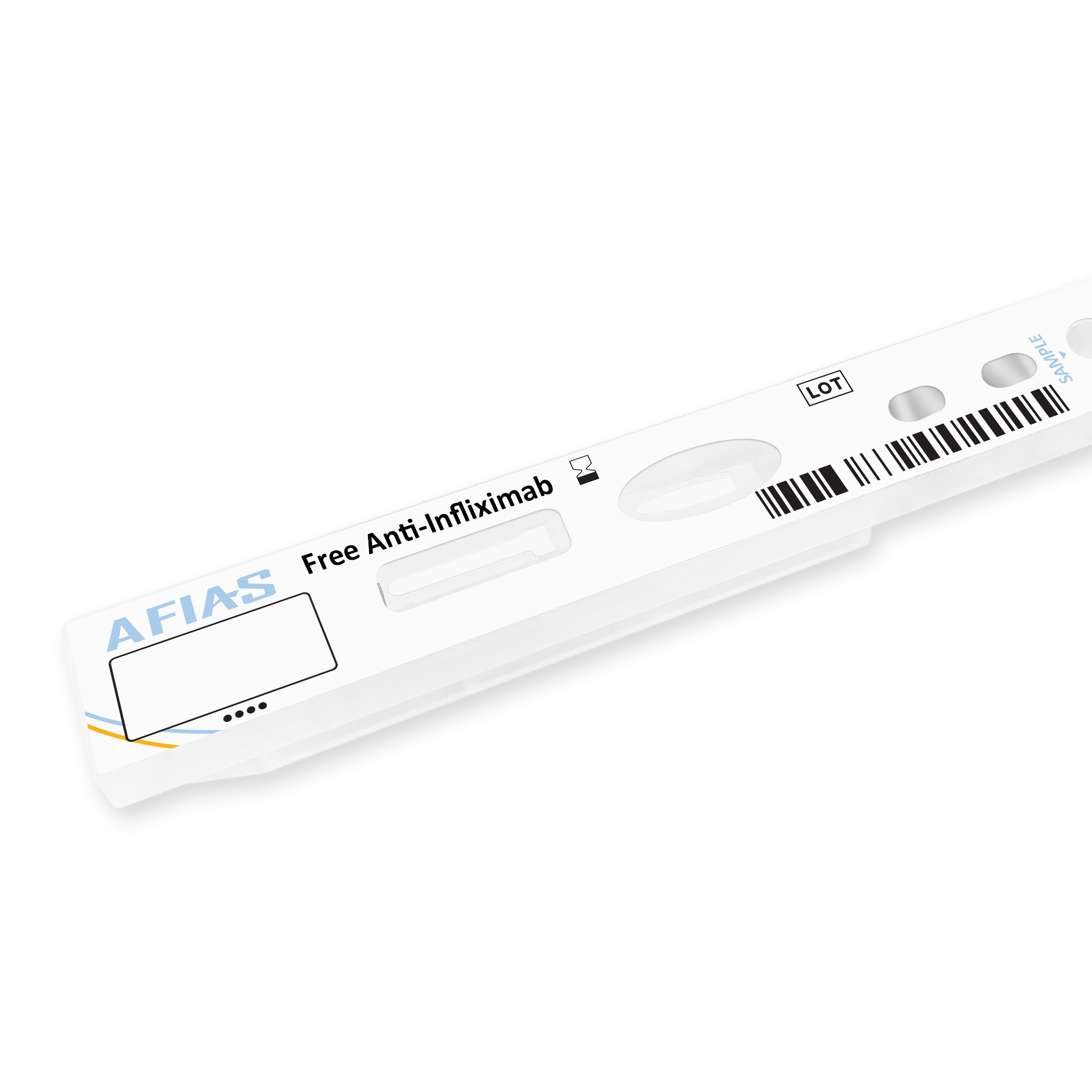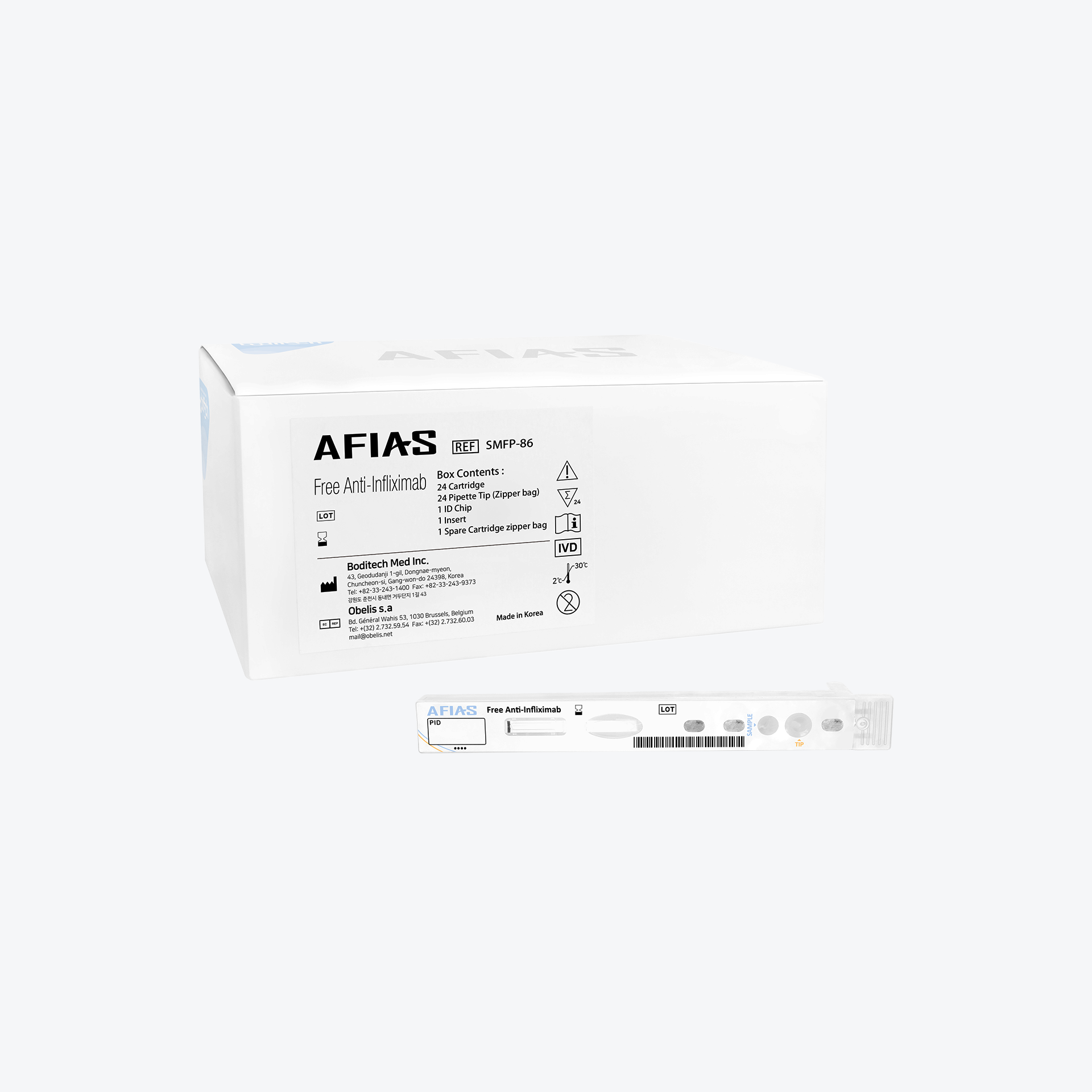 Free Anti-Infliximab
Detecting free antibodies to infliximab for personalized treatment
AFIAS Free Anti-Infliximab detects the amount of free anti-infliximab antibodies in the blood. This is very helpful for clinicians to monitor patient's condition and optimize the appropriate therapeutic regimen.
Diagnosis diseases

Anti-infliximab antibody in the human body, Antibody to Infliximab (ATI)
About Using Reagent
Sample Types

Whole blood, Serum, Plasma

Reaction Time

12 mins

Detection Range

4-250 AU/mL

Indication

Anti-drug antibody (ADA) monitoring, Immunogenicity screening
In Your Medical Field
AFIAS Free Anti-Infliximab detects antibodies to infliximab within 12 minutes in a small amount of blood. It enables users to check the patient's condition immediately prior to administration and to prescribe the optimal dosage of the drug depending on each of patient's treatment plan. It also can minimize side effects in advance. Ultimately, it can help patients get the best therapy.