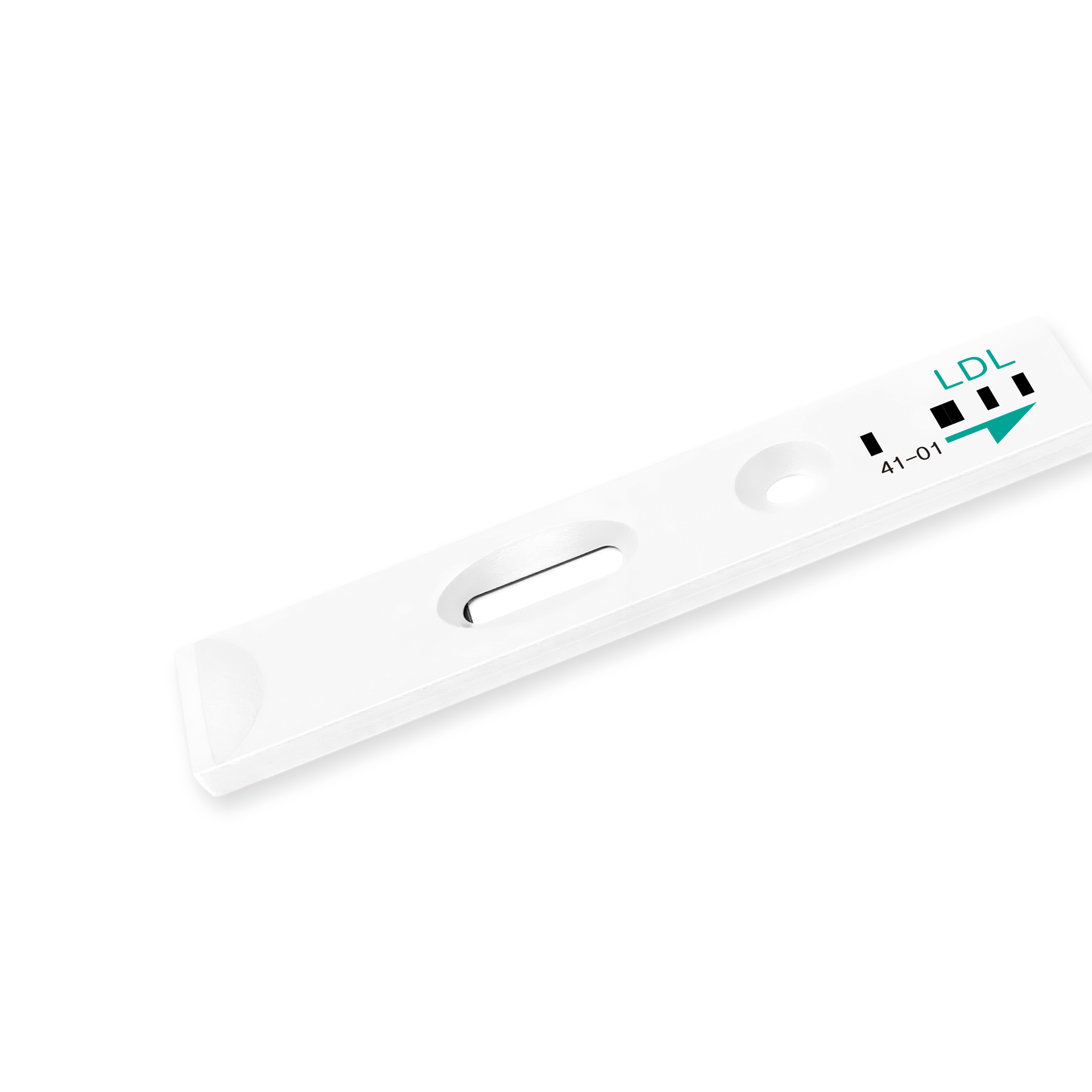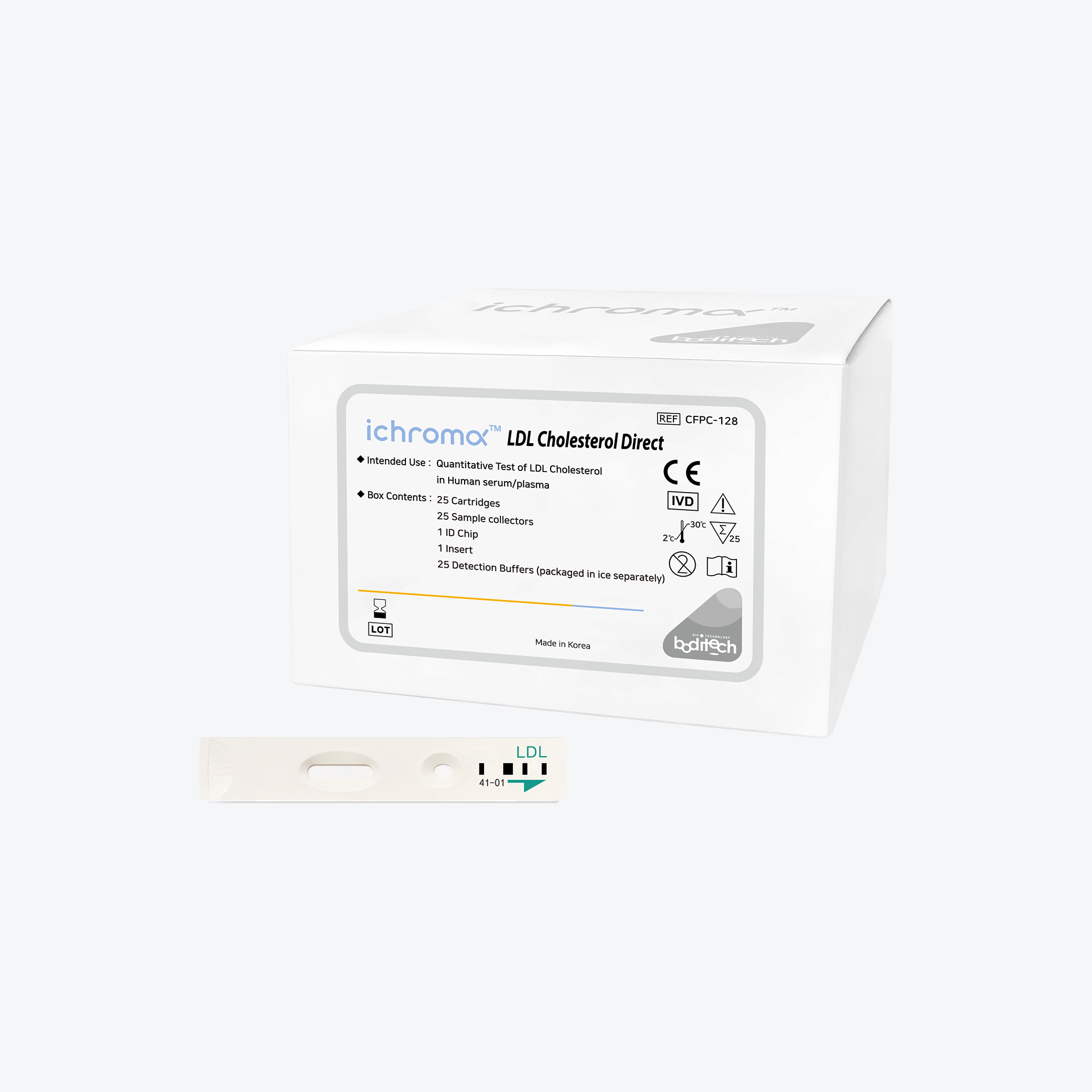 LDL-Cholesterol Direct
Early detection of cardiovascular disease risk & monitoring of cholesterol levels
LDL-cholesterol Direct testing measures the amount of LDL cholesterol in a sample of blood directly using sandwich immunodetection method. LDL cholesterol is known as a type of "bad" cholesterol because it can build up in the blood vessels such as arteries and increase the risk of stroke, heart disease, and heart attack. Accessing LDL cholesterol levels can be involved in screening of cardiovascular disease risk, monitoring to assess cardiovascular health and to see if treatment to lower LDL cholesterol has been effective.
Diagnosis diseases

Risk factors of cardiovascular disease & cholesterol levels
About Using Reagent
Sample Types

Serum/Plasma

Reaction Time

10 mins

Detection Range

Quantitative Outputs

Indication

Cardiovascular disease
In Your Medical Field
It is the first POCT device to detect LDL cholesterol directly with a reliable and easy-to-use immunoassay. It helps to detect cardiovascular disease risk early and monitor cholesterol level.