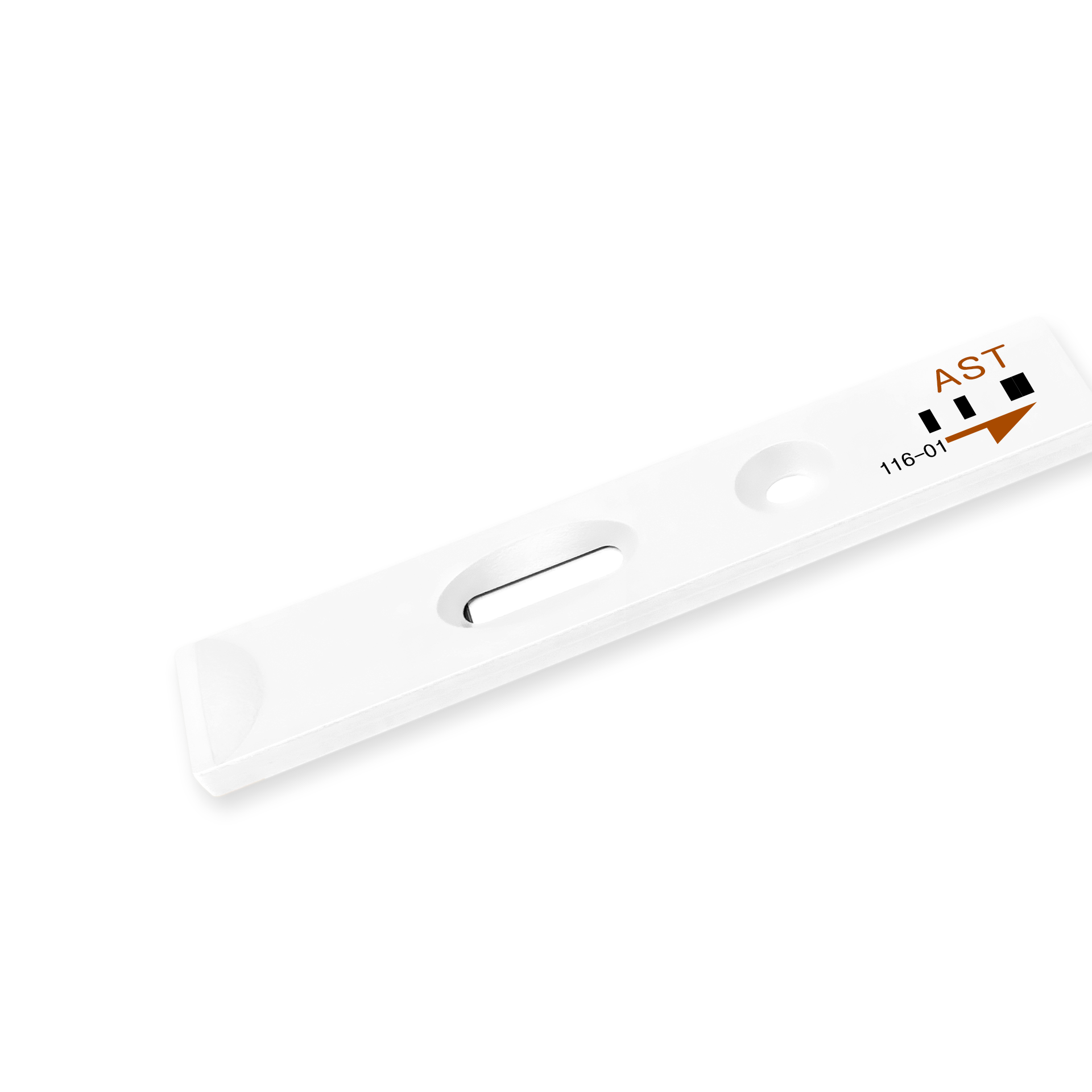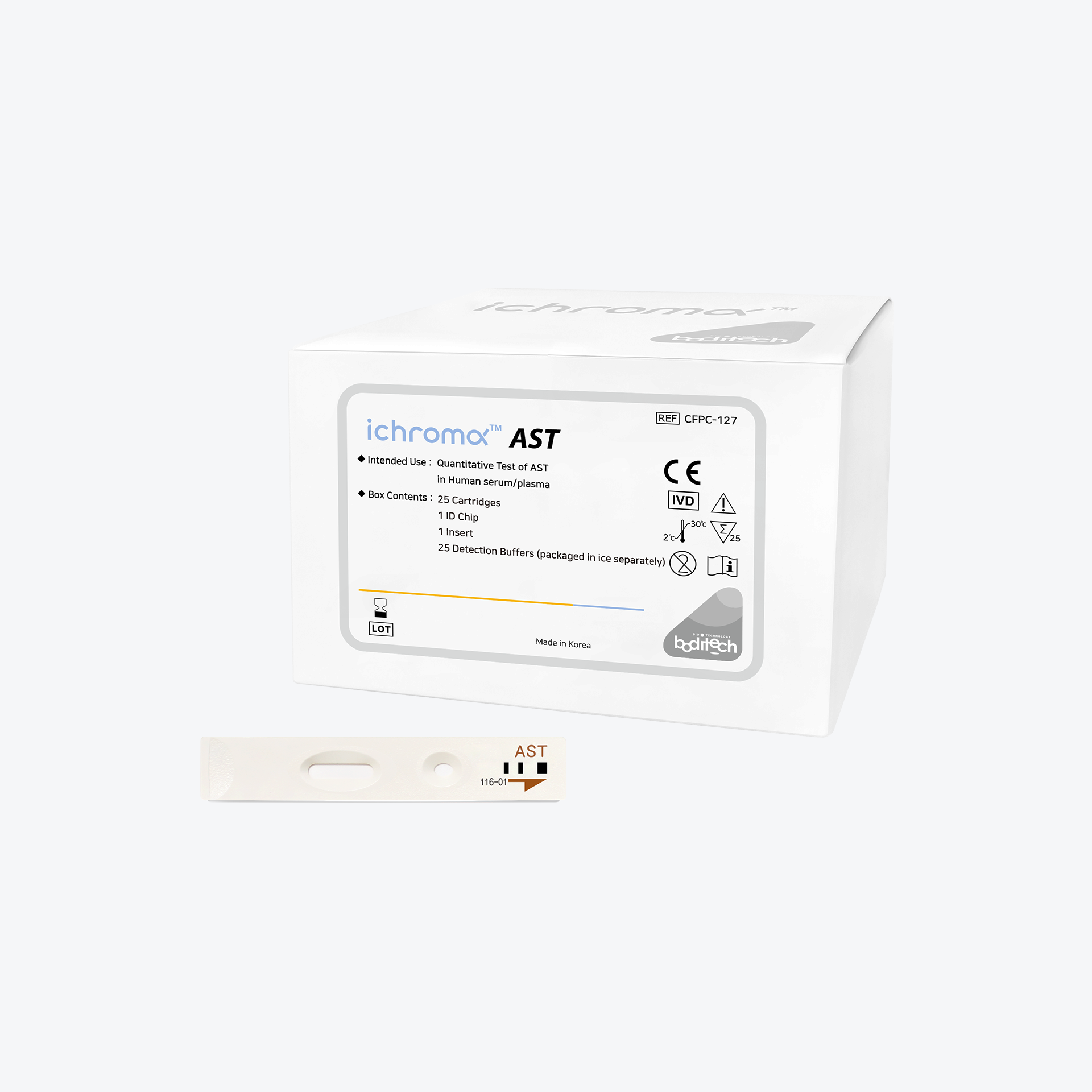 AST (Aspartate Aminotransferase)
To help diagnosis of liver disease and detection of liver damage
Aspartate aminotransferase(AST) is an enzyme that exists mostly in the liver, but it is found in numerous tissues in the body. The levels of AST usually remain low. When cells become damaged, AST can be released into the bloodstream. For this reason, abnormal levels of AST in a blood sample can be an indication of liver damage from liver disease.
Diagnosis diseases

Liver diseases and Liver damage occurred by cell damage
About Using Reagent
Sample Types

Serum/Plasma

Reaction Time

15 mins

Detection Range

Quantitative Outputs

Indication

Liver disease, Liver damage
In Your Medical Field
It helps to diagnose liver disease and monitor liver function with a reliable and easy-to-use immunoassay.