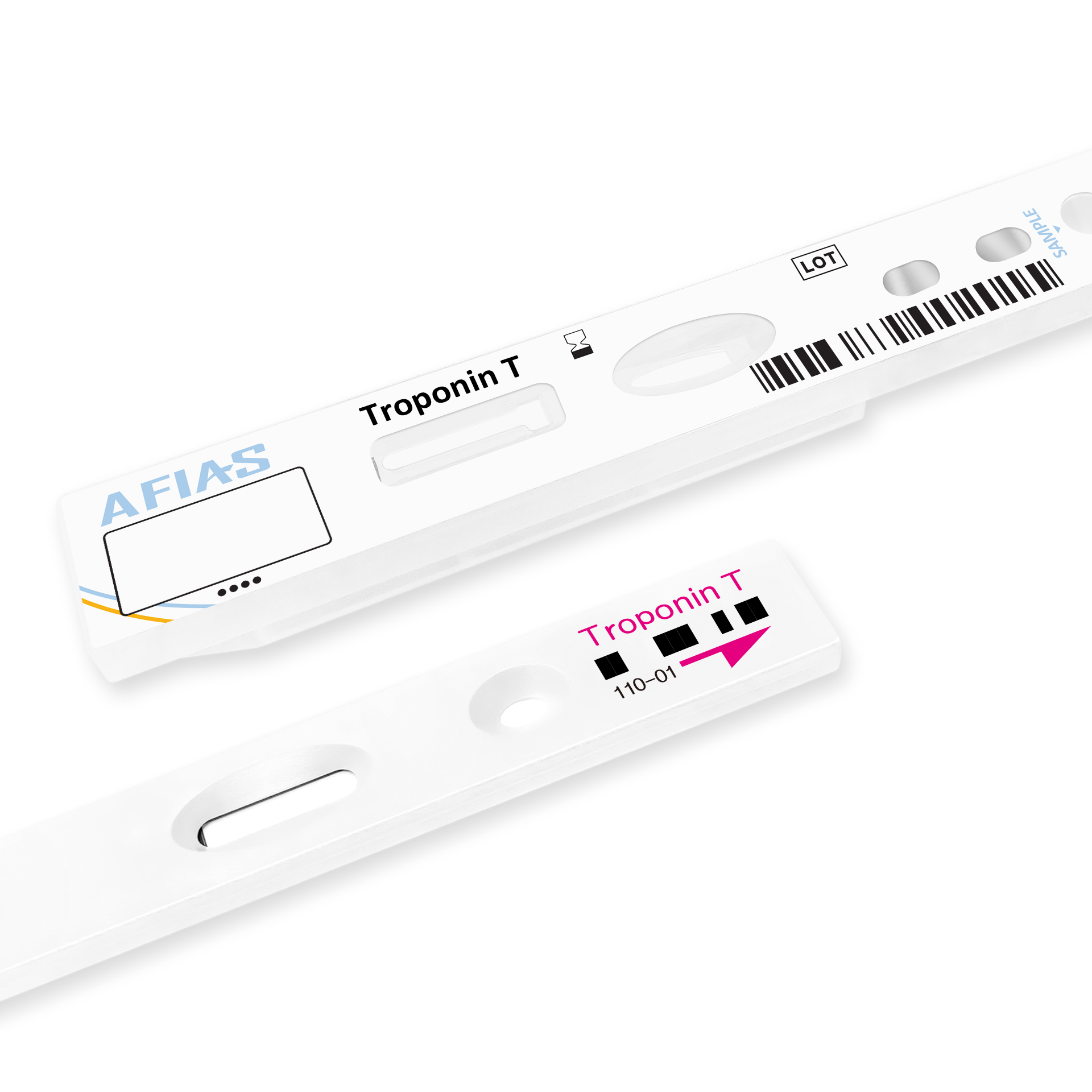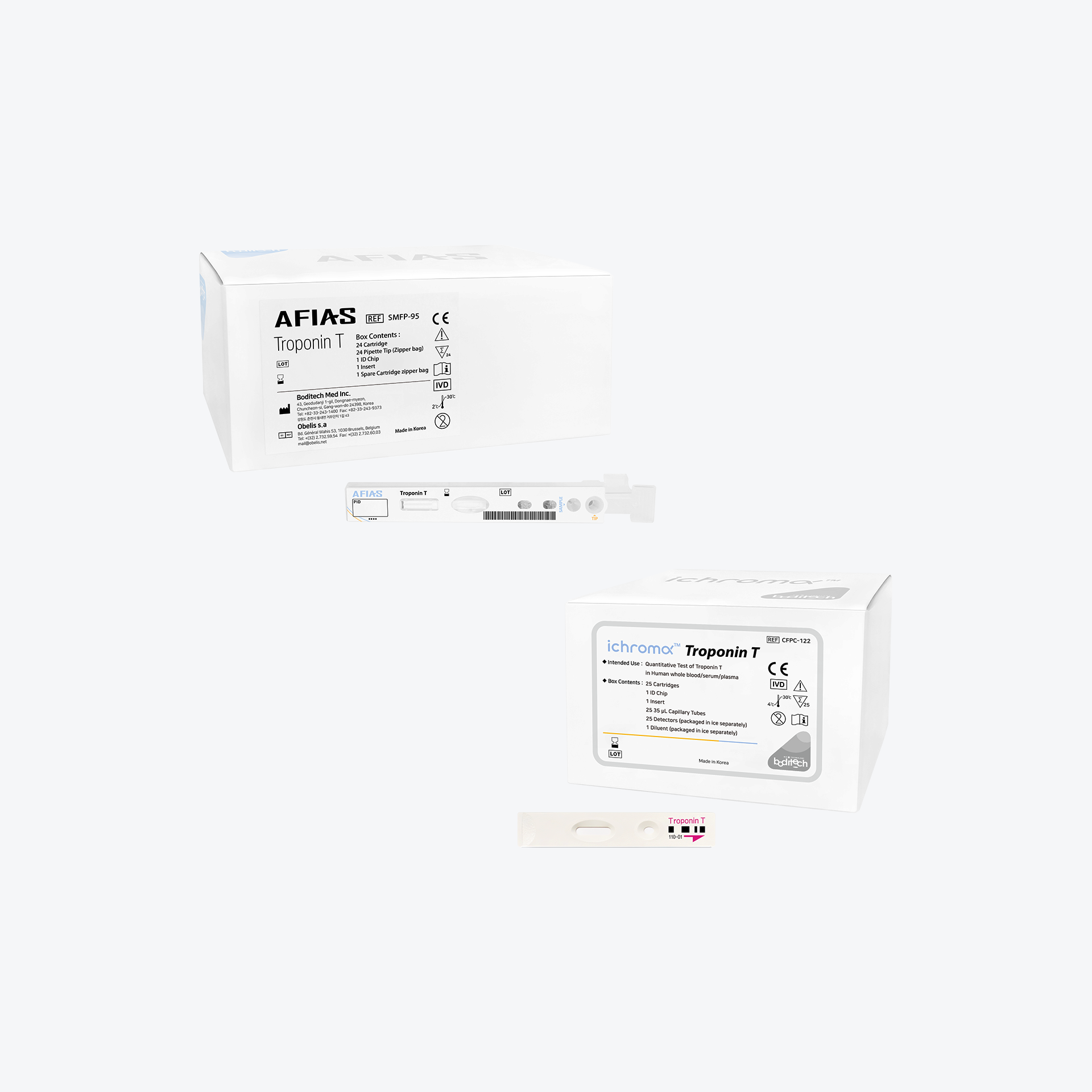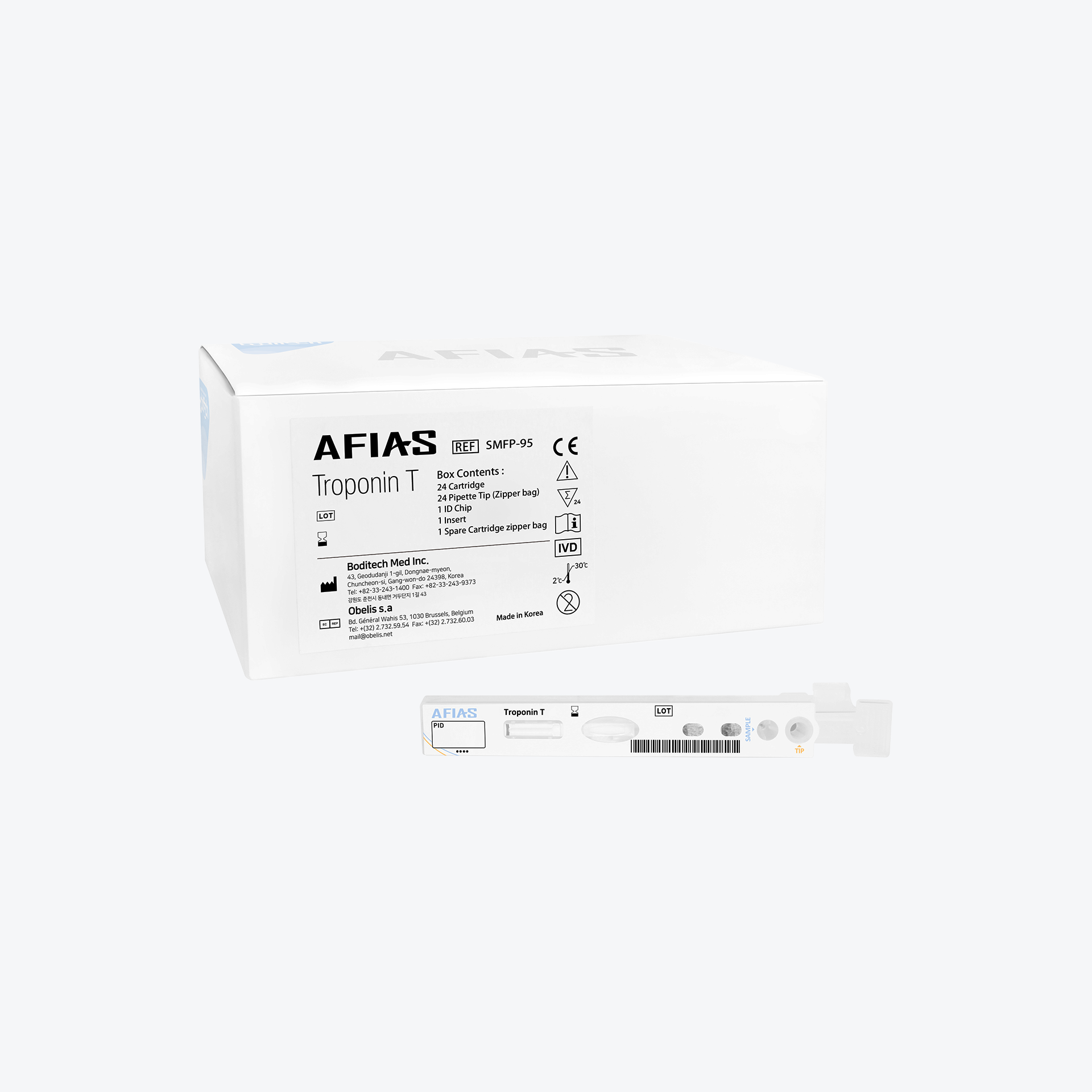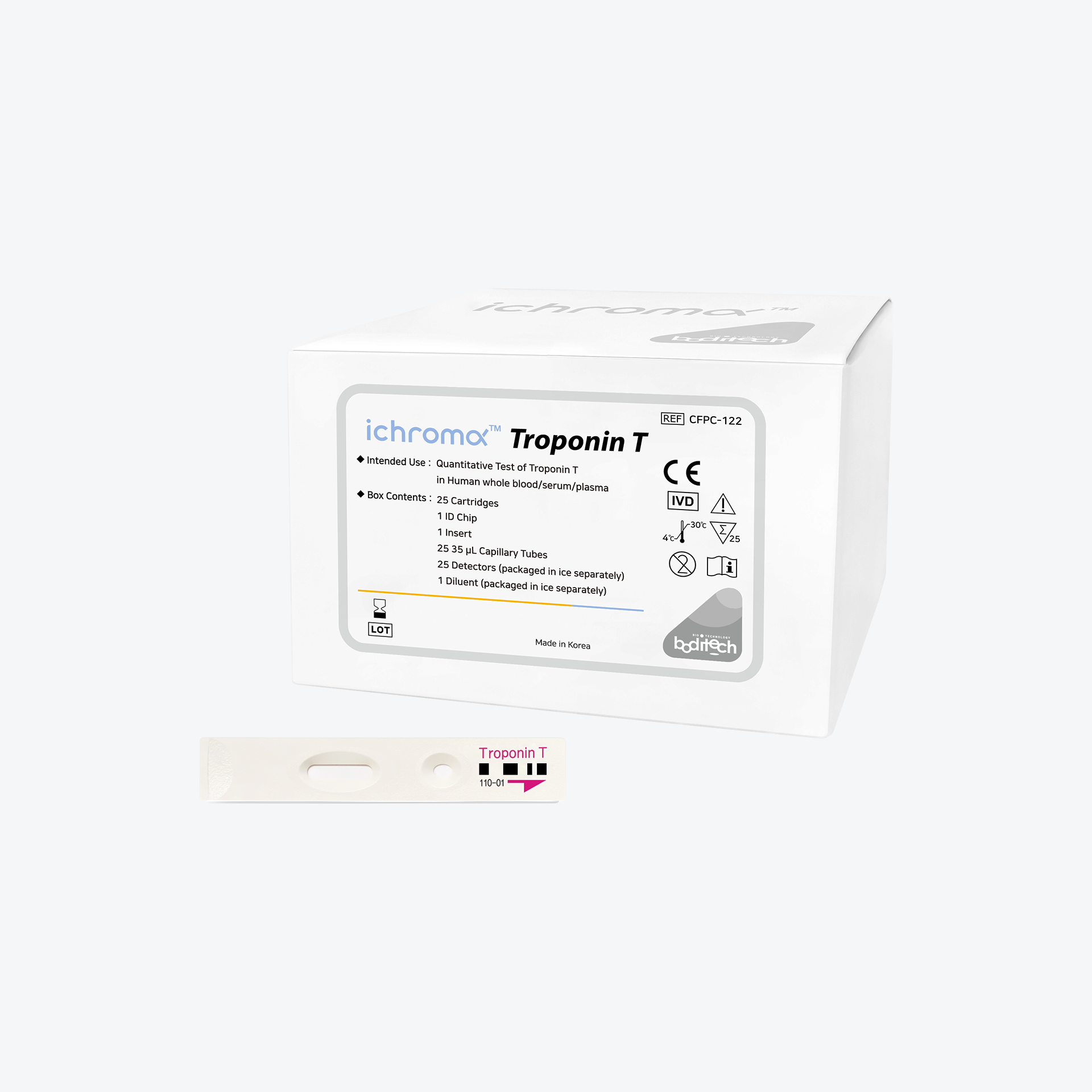 Troponin T(Tn-T)
Assessing myocardial infarction by monitoring Troponin T
Troponin T is a member of the troponin complex, proteins involved in the contraction of skeletal and heart muscles. It is known as an excellent biomarker to estimate myocardial damage. The Troponin-T test can provide the quantitative result in 12 minutes with fingertip blood.
Diagnosis diseases

Myocardial Infarction (MI)
About Using Reagent
Sample Types

whole blood, plasma, serum

Reaction Time

12 mins

Detection Range

AFIAS (10 – 20,000 pg/ml)
ichroma™ (10 – 20,000 pg/ml)

Indication

Acute Myocardial Infarction, Acute Coronary Syndrome
In Your Medical Field
The presence of a cardiac-specific troponin in the circulation at levels above normal is a meaningful evidence of damage to cardiac muscle cells. Tests for the cause and status of the patients can be time-pressed in cases of myocardial infarction. It can provide on-site information on the level of TnT, which would be an essential component for the final assessment for the ongoing cardiac event.