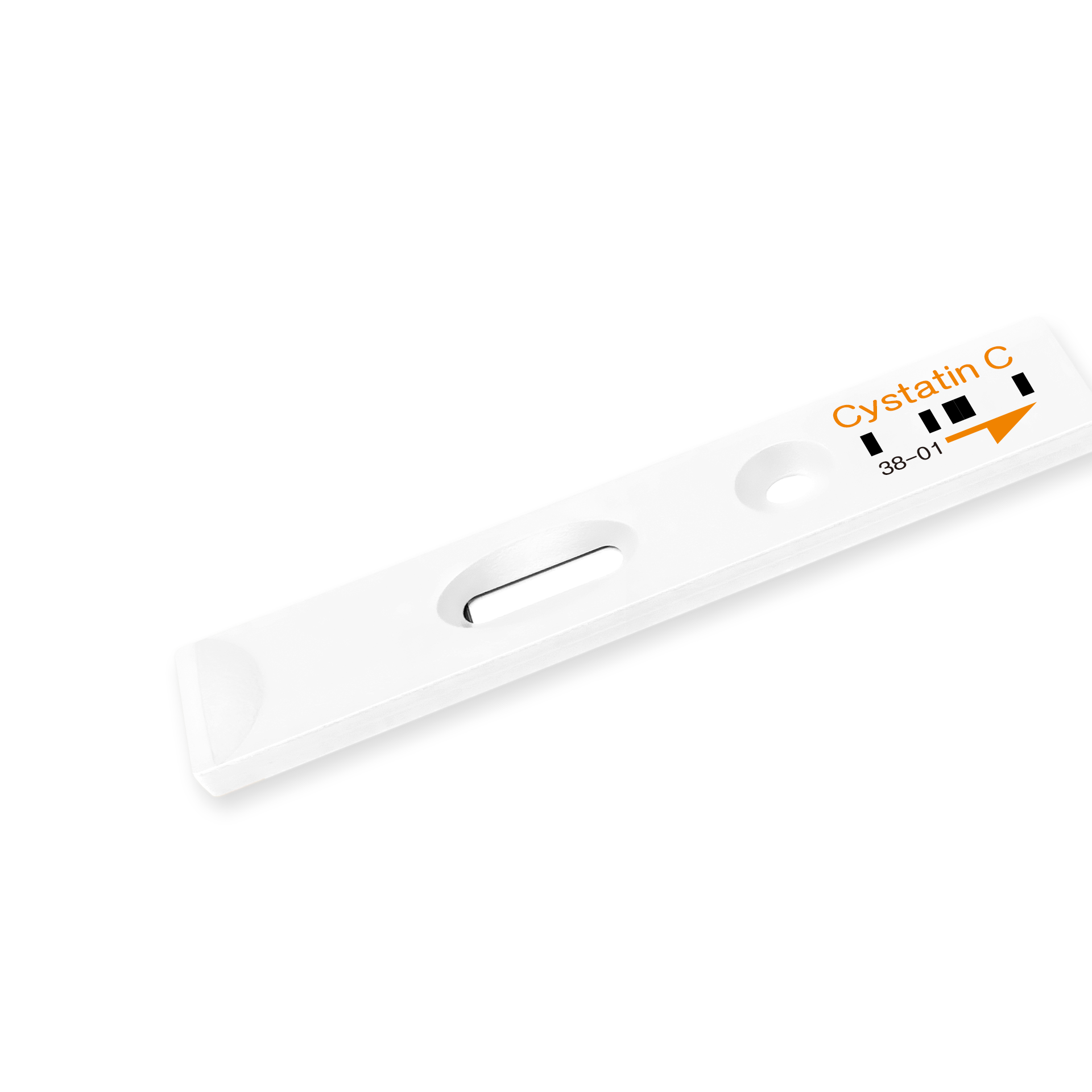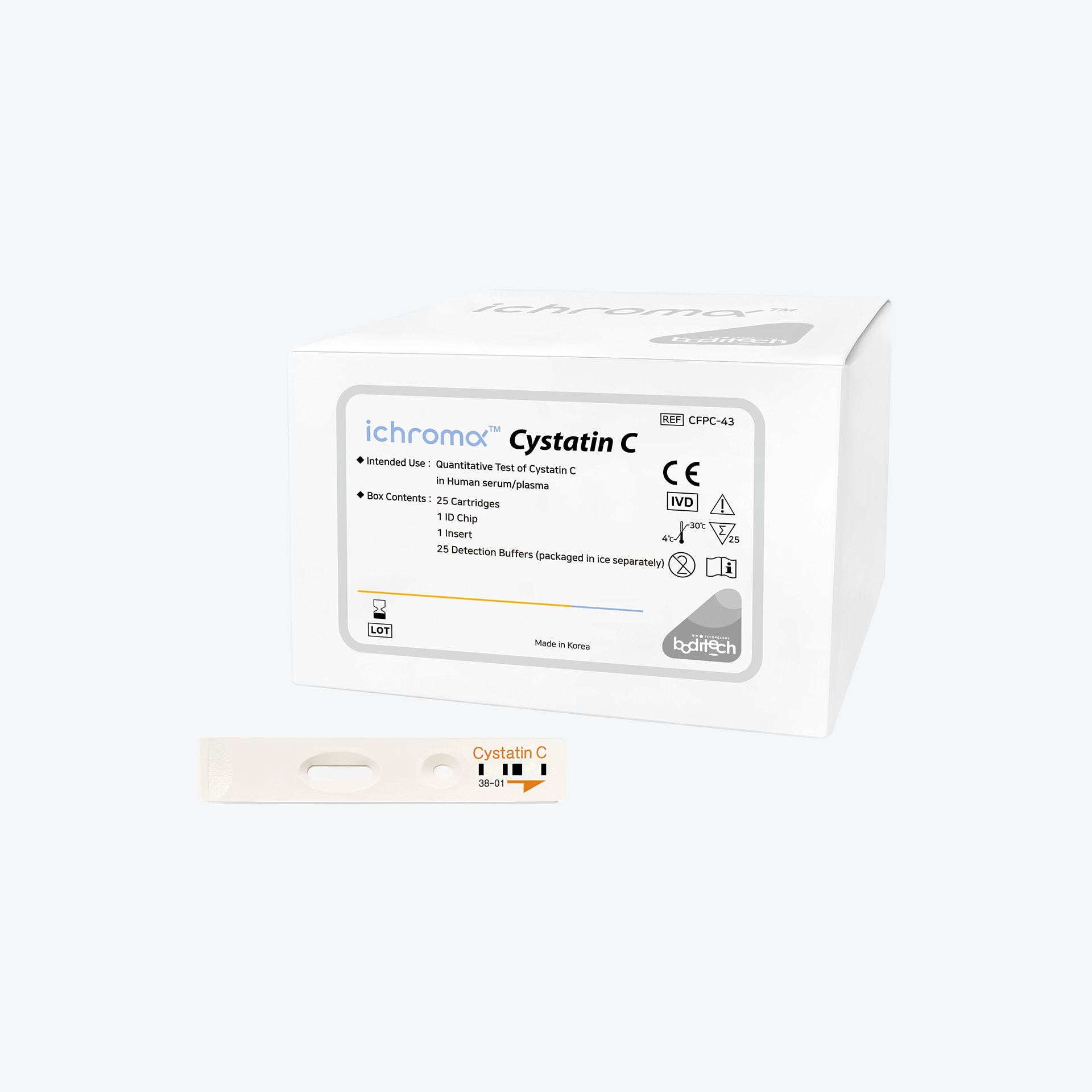 Cystatin C
Monitoring to diagnose of kidney dysfunction
With the kidney not functioning properly, the cystatin level increases. With this test, the clinician can find GFR (Glomerular Filtration Rate). The Cystatin C test measures the level of cystatin C in the blood with the serum/plasma in 10 minutes.
ichroma™
About Using Reagent
Sample Types

plasma, serum

Reaction Time

10 mins

Detection Range

ichroma™ (0.1 – 7.5 mg/L)

Indication

Renal function, Diabetic kidney disease, Post kidney-transplant monitoring, kidney function monitoring during chemotherapy
In Your Medical Field
It is easy to use in small and medium-sized hospitals and laboratories as Cystatin C(Cys C), a sensitive renal function marker, is useful for evaluating the severity of disease and monitoring the progress and treatment effect.