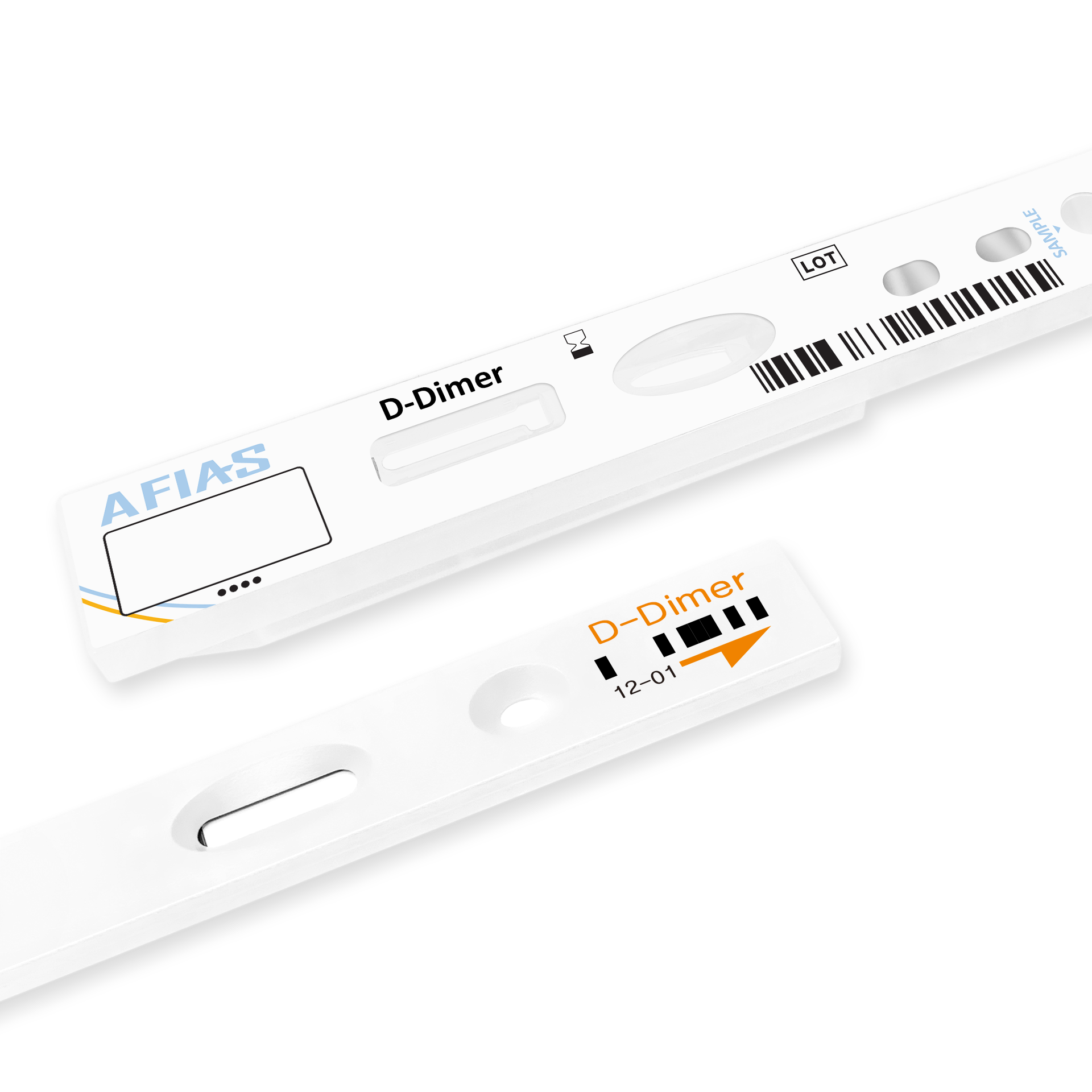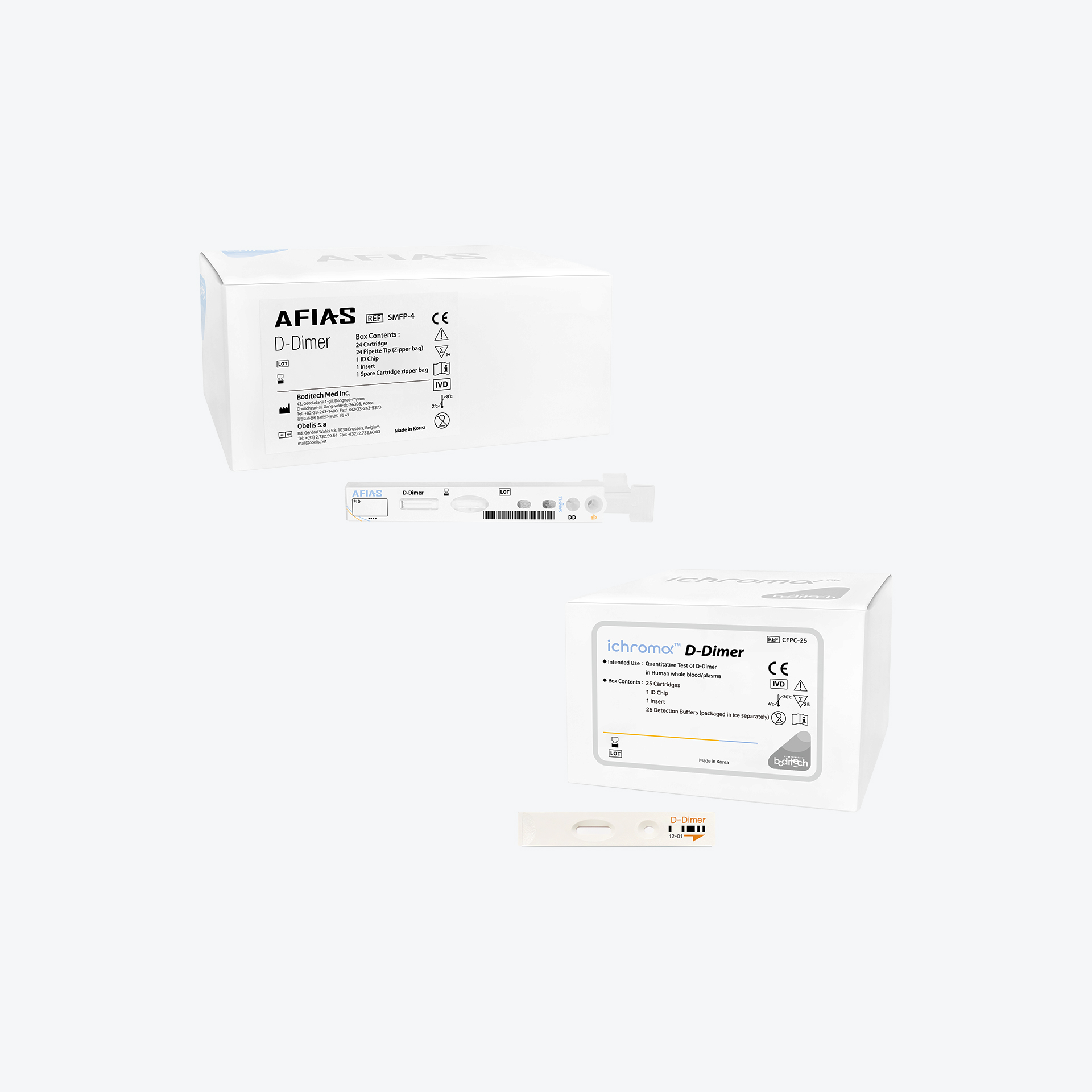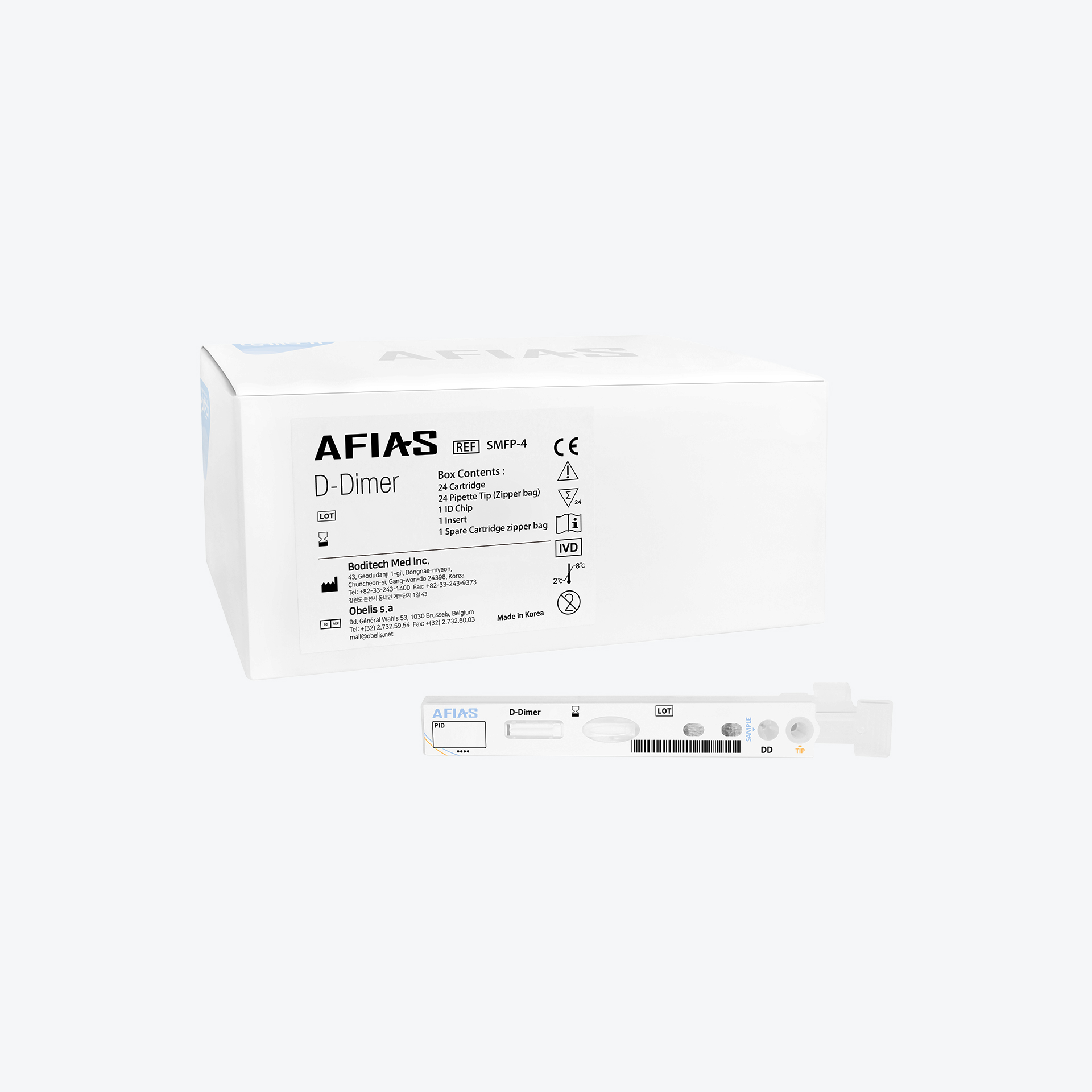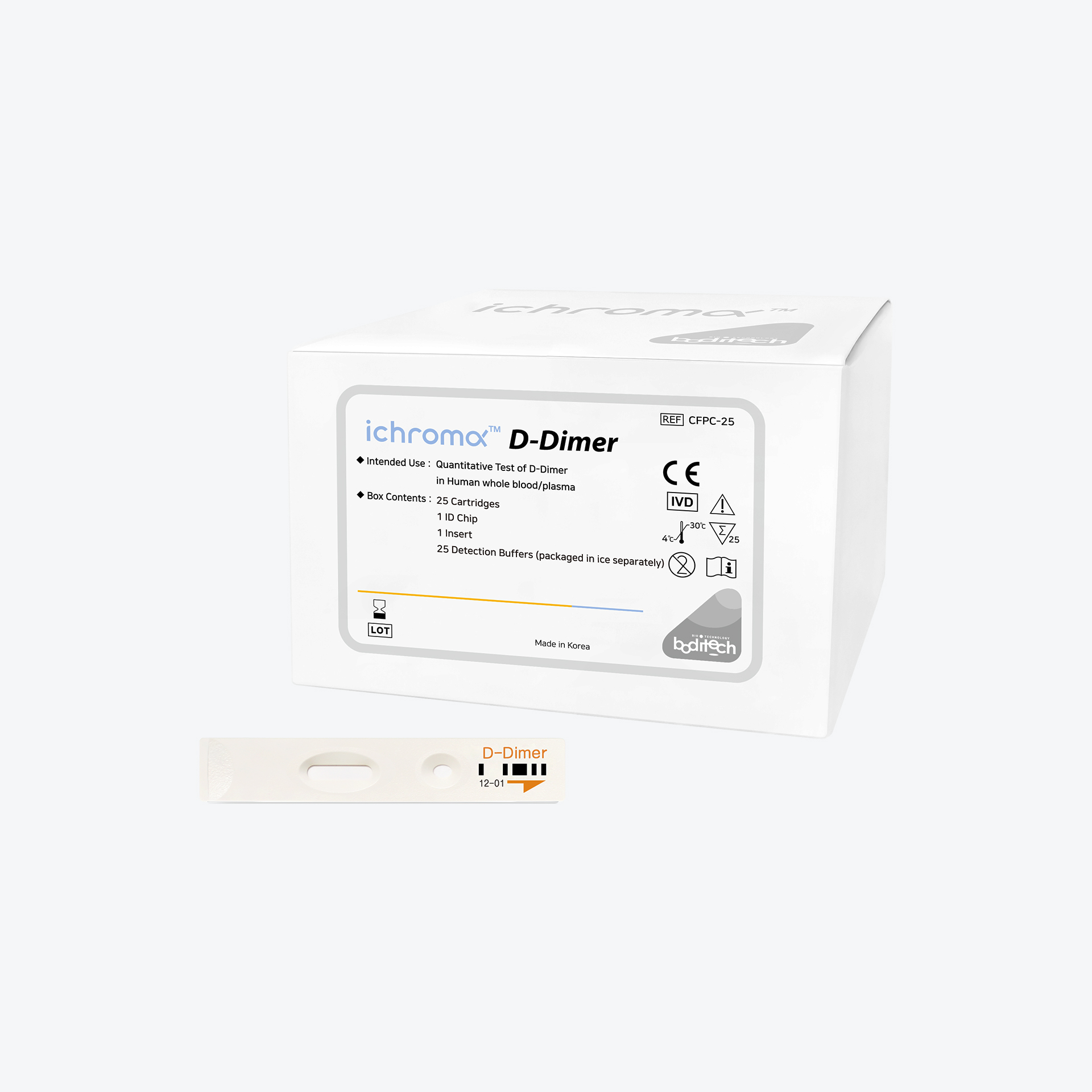 D-Dimer
Measuring D-dimer level in 12 mins
The presence of D-dimer in blood indicates that thrombin has been formed and fibrin generated from fibrinogen in vivo as a result of activation of the coagulation system. This test measures the level in the blood to help assess the thrombotic state.
Diagnosis diseases

Deep Vein Thrombosis, Pulmonary Embolism
About Using Reagent
Sample Types

whole blood, plasma

Reaction Time

12 mins

Detection Range

AFIAS (50 - 10,000 ng/ml)
ichroma™ (50 - 10,000 ng/ml)

Indication

Deep Vein Thrombosis, Diffuse or disseminated intravascular coagulation, Various embolisms including PE and strokes
In Your Medical Field
It produces the level of D-dimer in patient blood in 12 minutes. Attending clinicians can integrate this information with other pertinent parameters to assess the coagulation status of the patient. For example, a positive D-dimer result means that the patient has to undergo further imaging in order to diagnose whether or not he or she has DVT or PE.