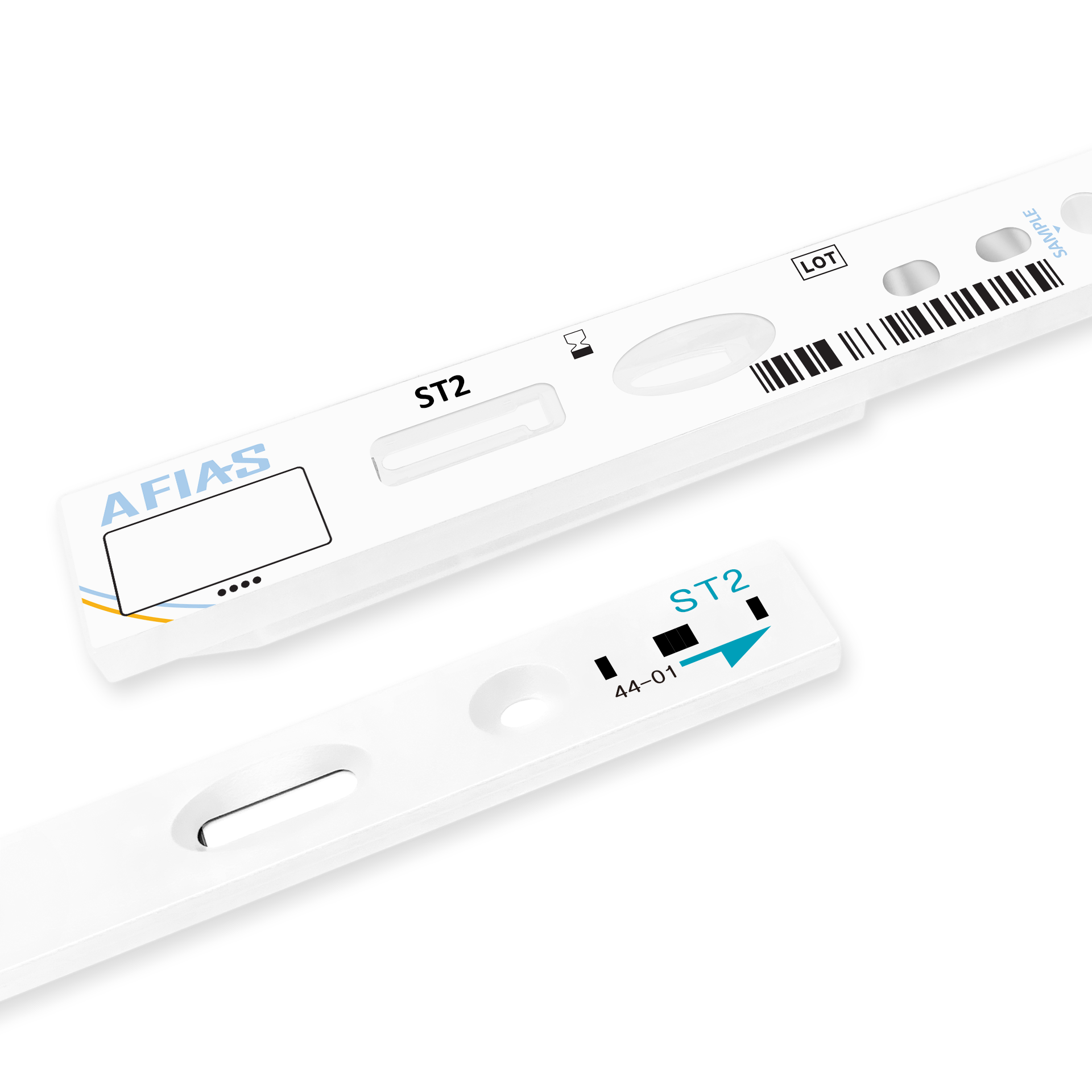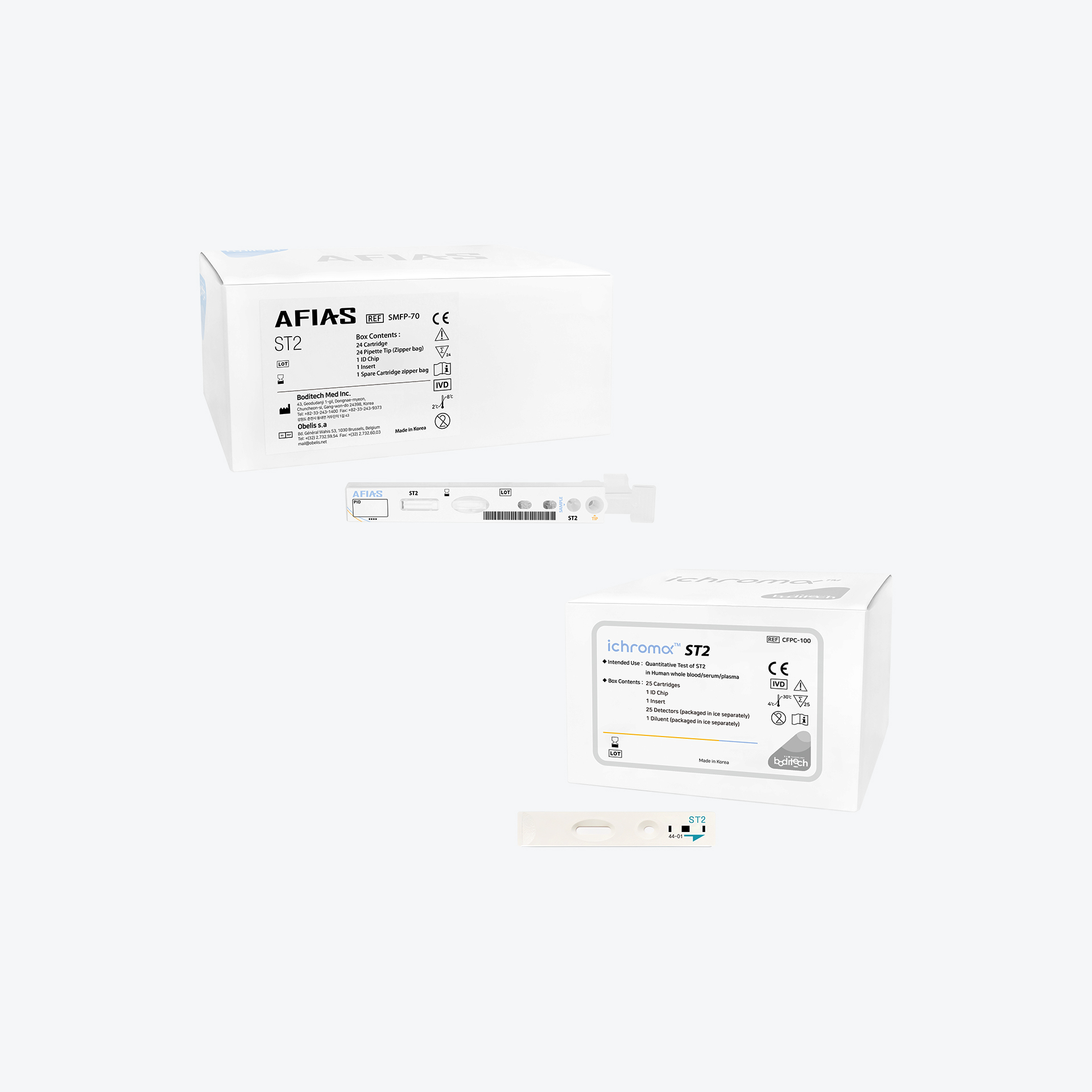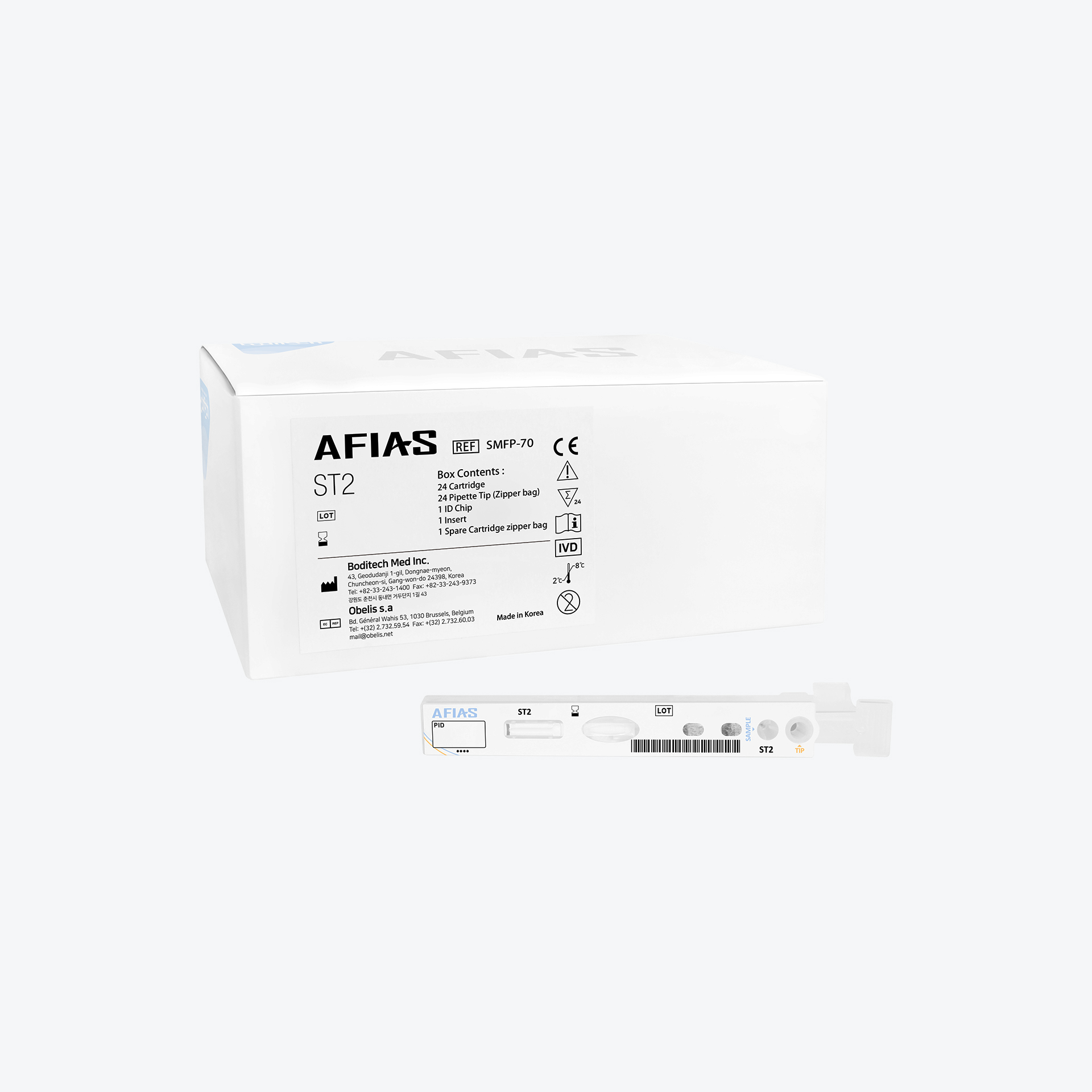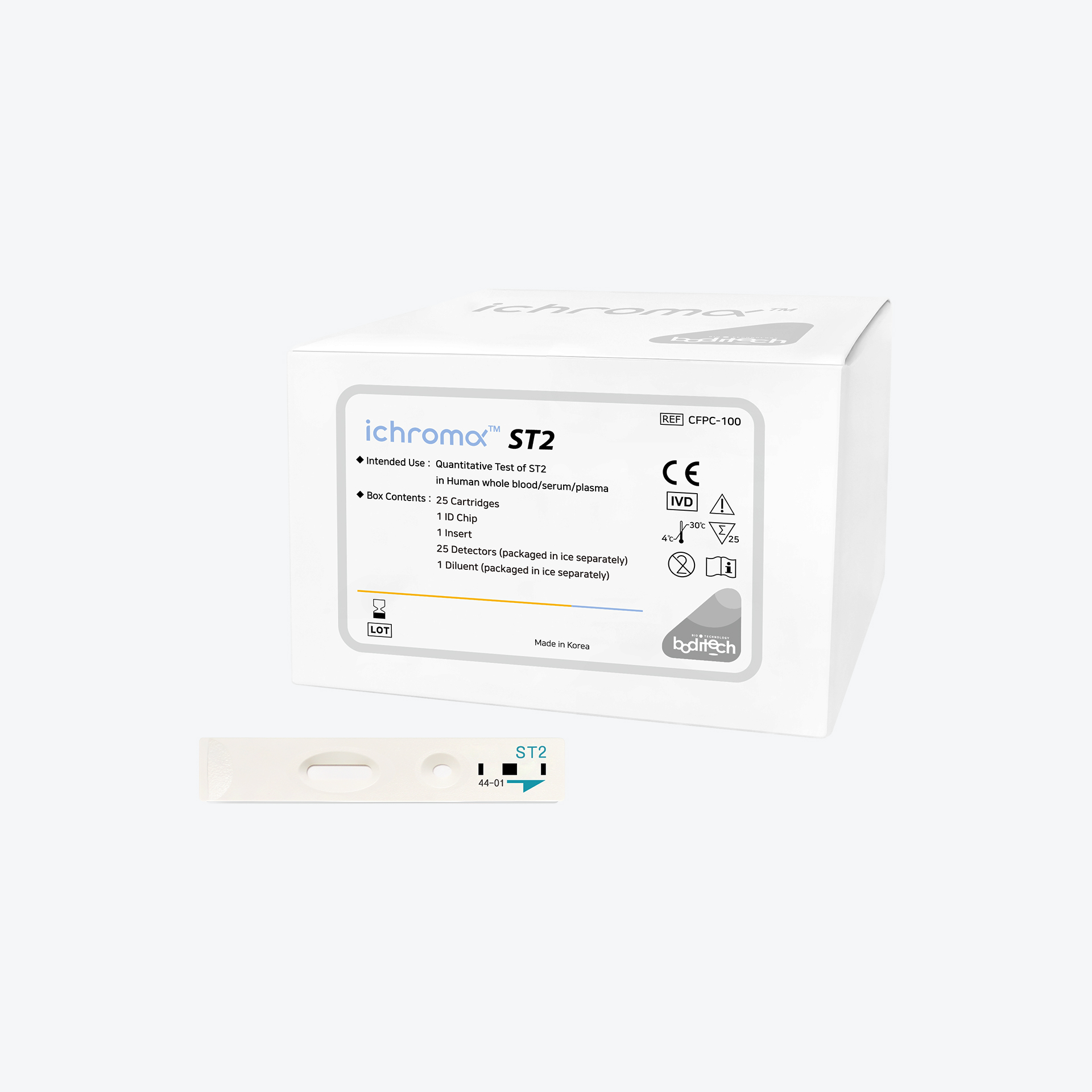 ST2
Measuring the level of ST2 in blood for prognosis of heart failure
ST2 signals the presence and severity of adverse cardiac remodeling and tissue fibrosis, which occurs in response to myocardial infarction, acute coronary syndrome, or worsening heart failure. This test provides prognostic information, which is independent of other biomarkers used to probe the cardiac event.
Diagnosis diseases

Heart Failure
ichroma™
About Using Reagent
Sample Types

whole blood, plasma, serum

Reaction Time

12 mins

Detection Range

AFIAS (3.1 – 200 ng/ml)
ichroma™ (3.1 – 200 ng/ml)

Indication

Heart failure, Severity of the HF
In Your Medical Field
ST2 would prove itself in emergency rooms as clinicians can check the blood ST2 level in 12 minutes to study the severity of heart failure.
Our Efforts to be with you