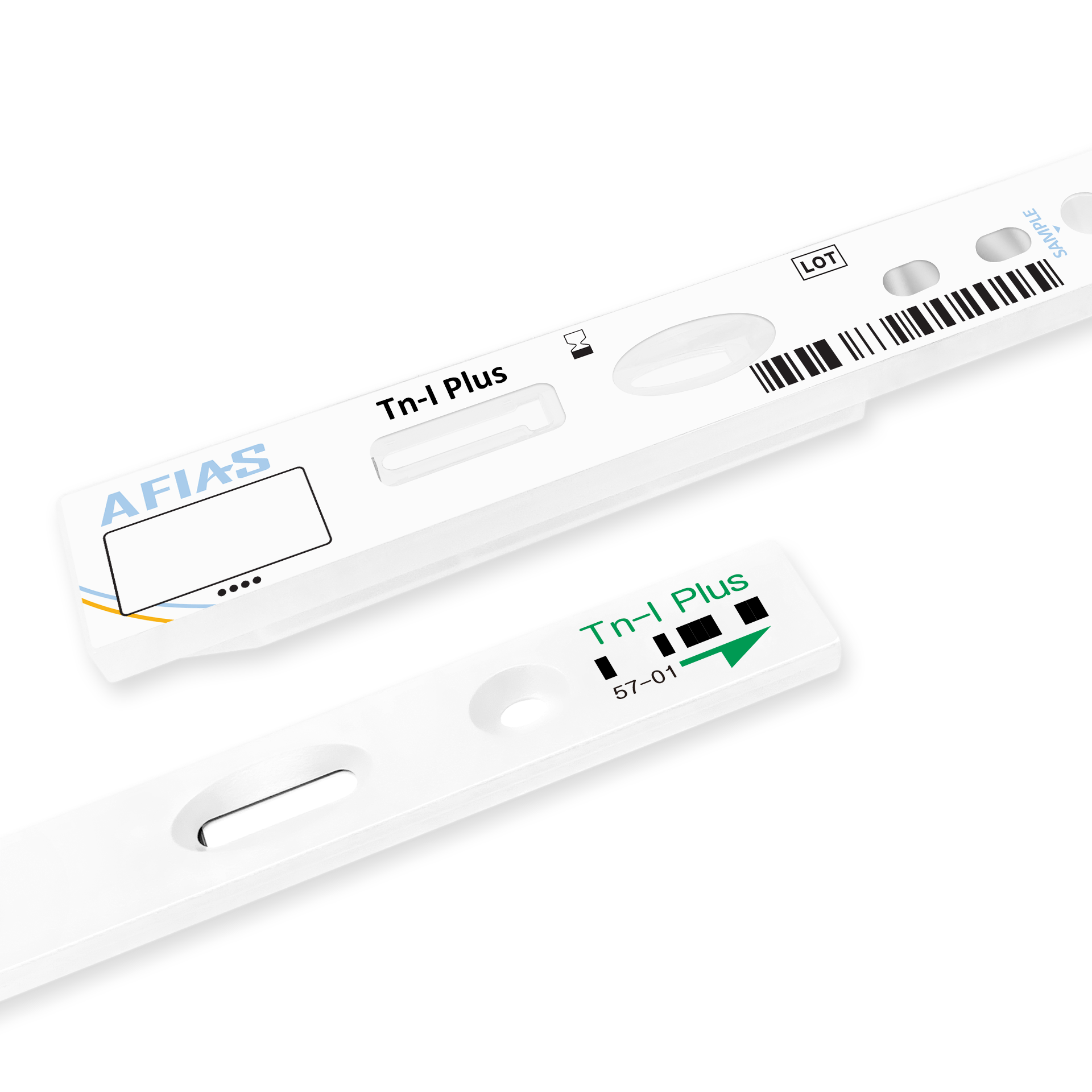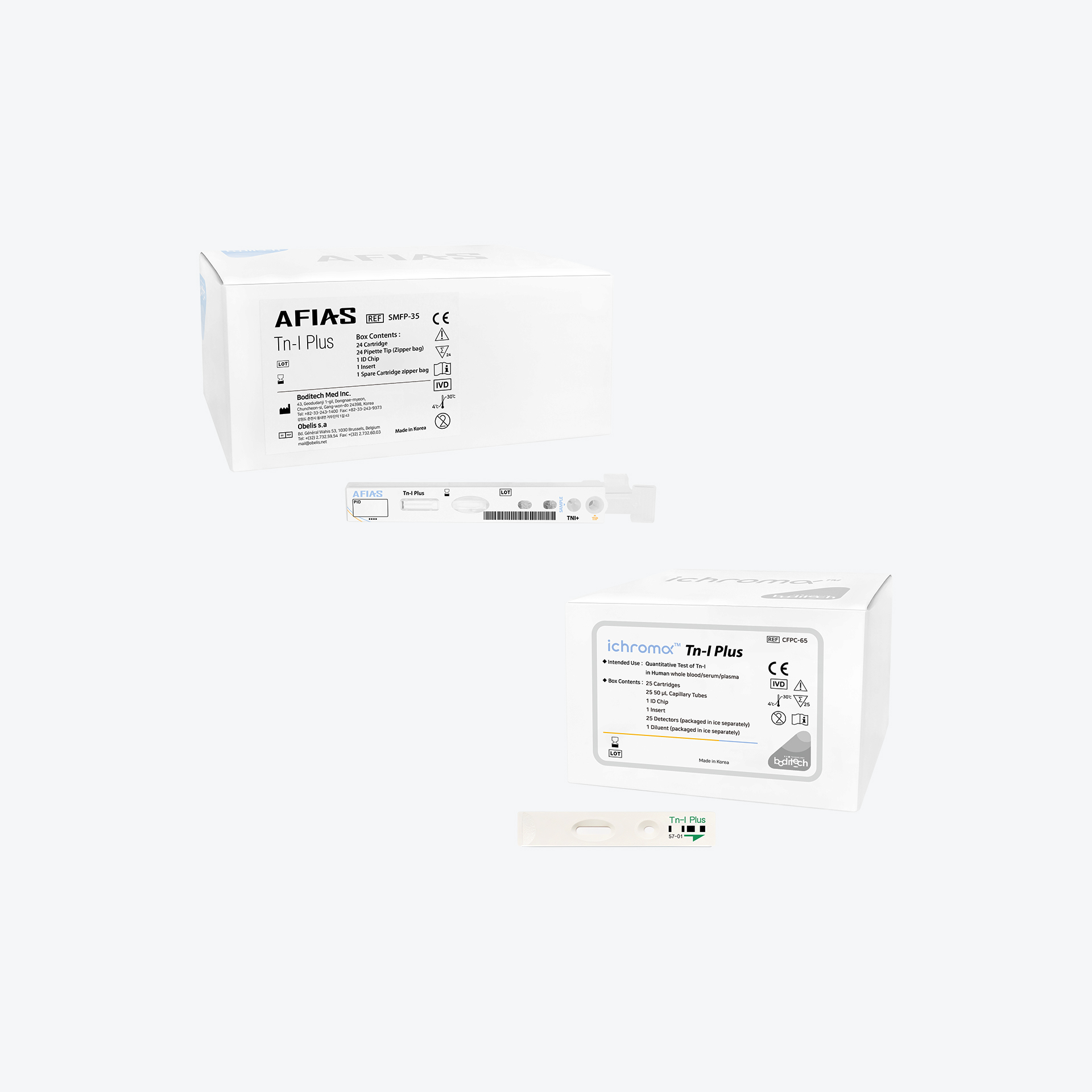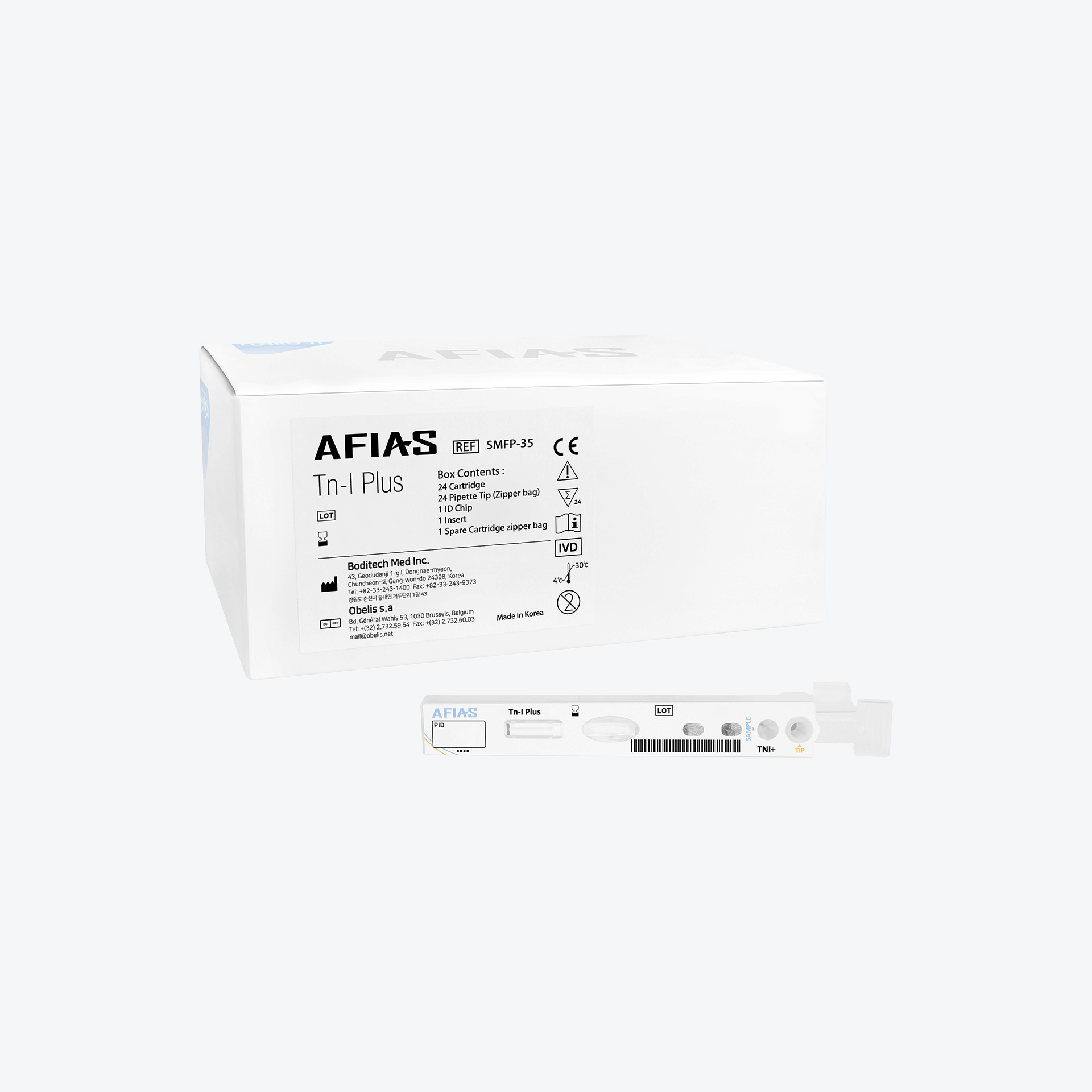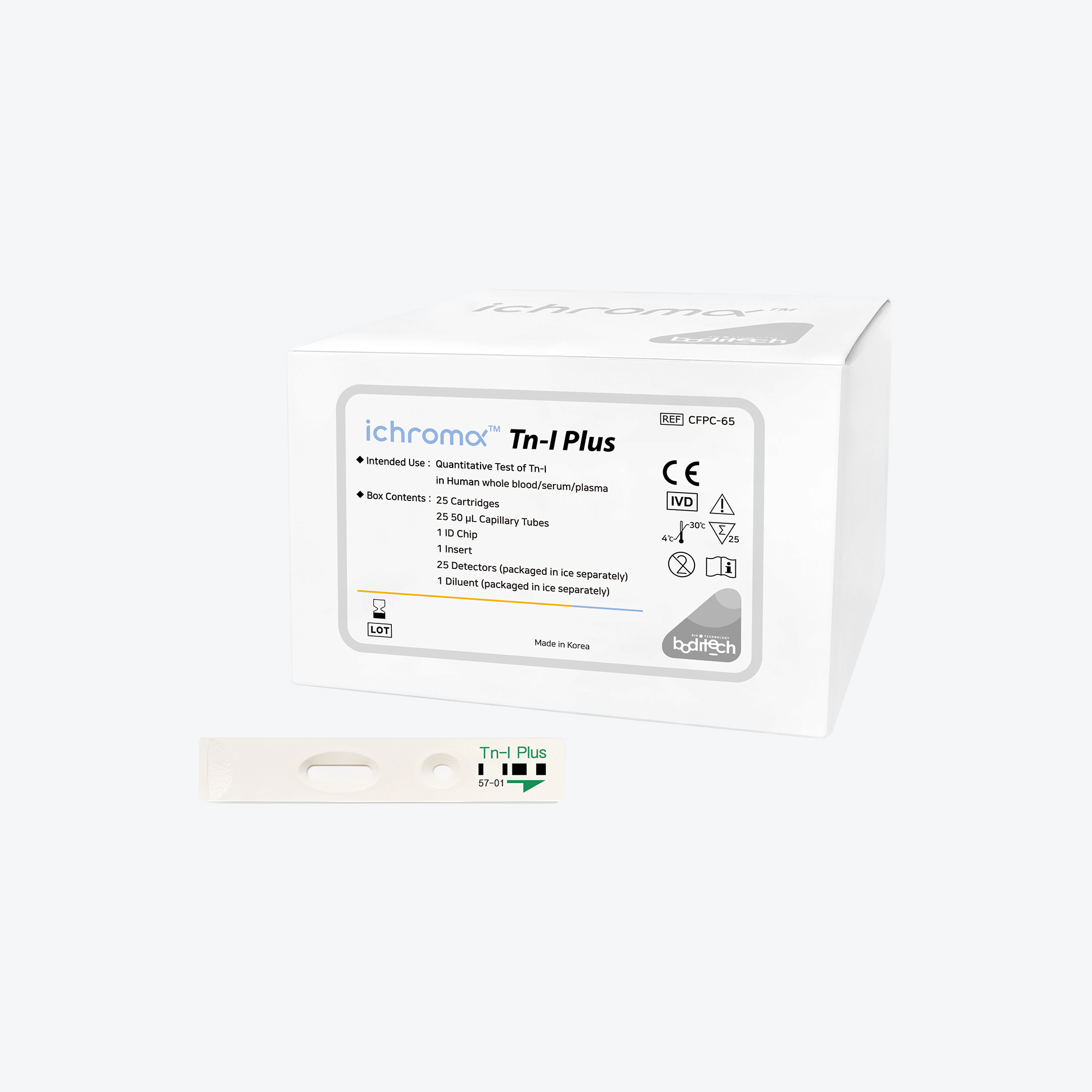 Troponin I (Tn-I) Plus
Early diagnosis of myocardial infarction with high sensitivity
Troponin I (Tn-I) Plus can diagnose myocardial infarction and myocardial necrosis at an early stage with high sensitivity by accessing Tn-I level in the blood, thus can help prevent progression to more severe cases.
Diagnosis diseases

Myocardial Infarction (MI)
About Using Reagent
Sample Types

whole blood, plasma, serum

Reaction Time

12 mins

Detection Range

AFIAS (0.01 – 15 ng/ml)
ichroma™ (0.01 – 15 ng/ml)

Indication

Acute myocardial infarction, acute coronary syndrome
Available Accessory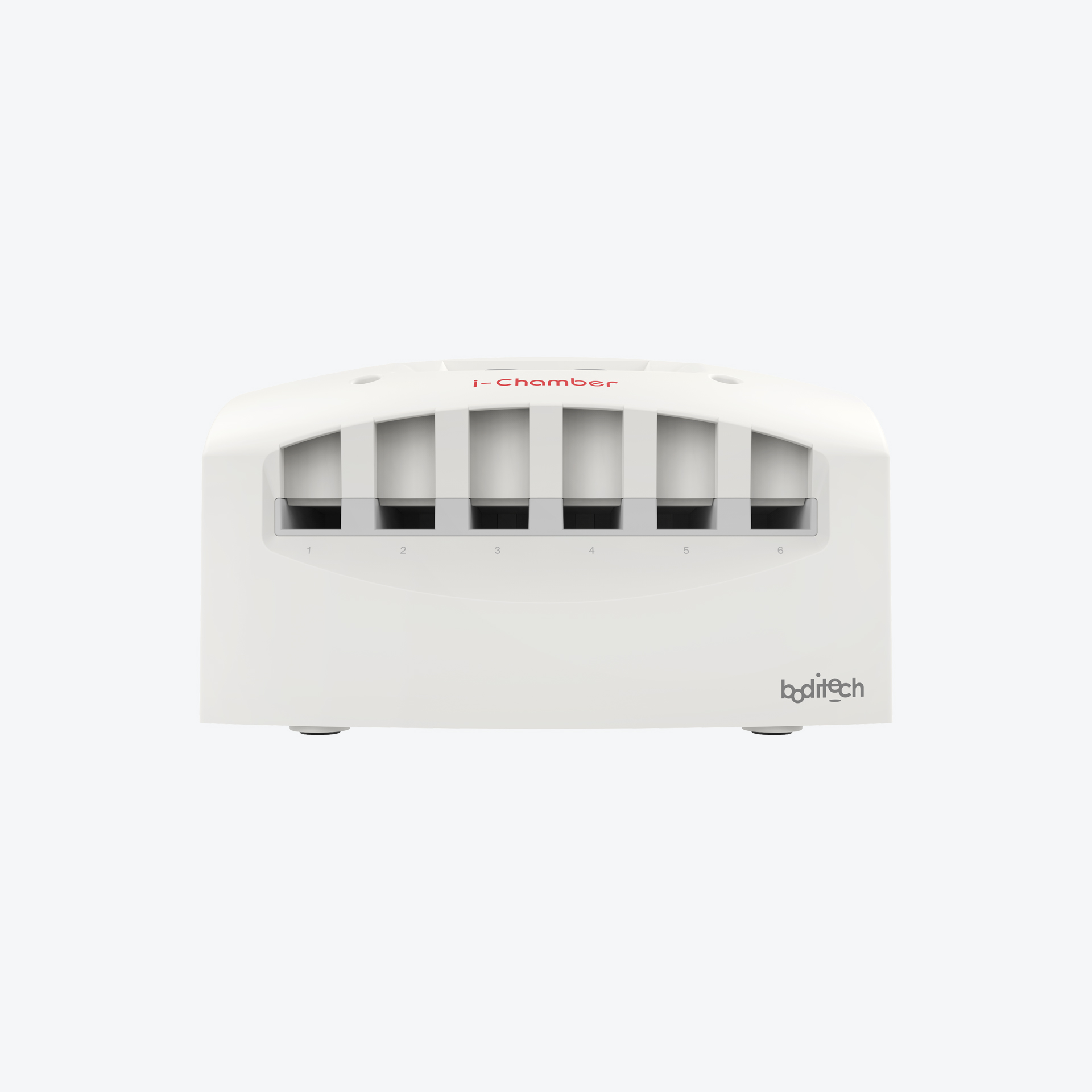 Auxiliary thermostat for temperature control management

i-chamber is an auxiliary device for the ichroma (ichroma ™ II) system and provides an environment set to the optimum temperature for the cartridge, which is an ichroma test reagent.

6 different slot / Independent temperature control system
Independent time control
In Your Medical Field
This test can provide quick and accurate information to distinguish between myocardial infarction and other types of heart abnormalities. It can prove useful in ERs where urgent decisions are called for.