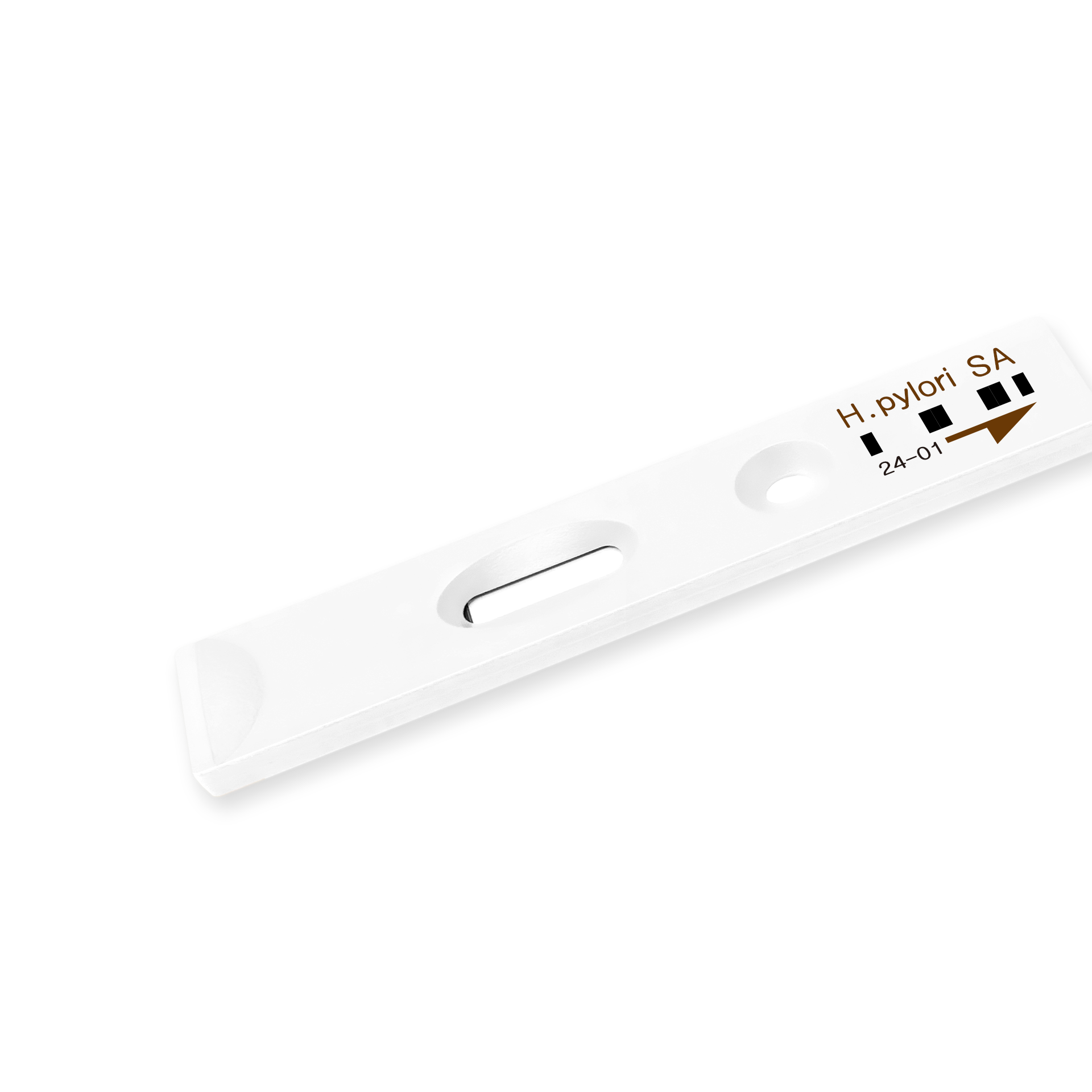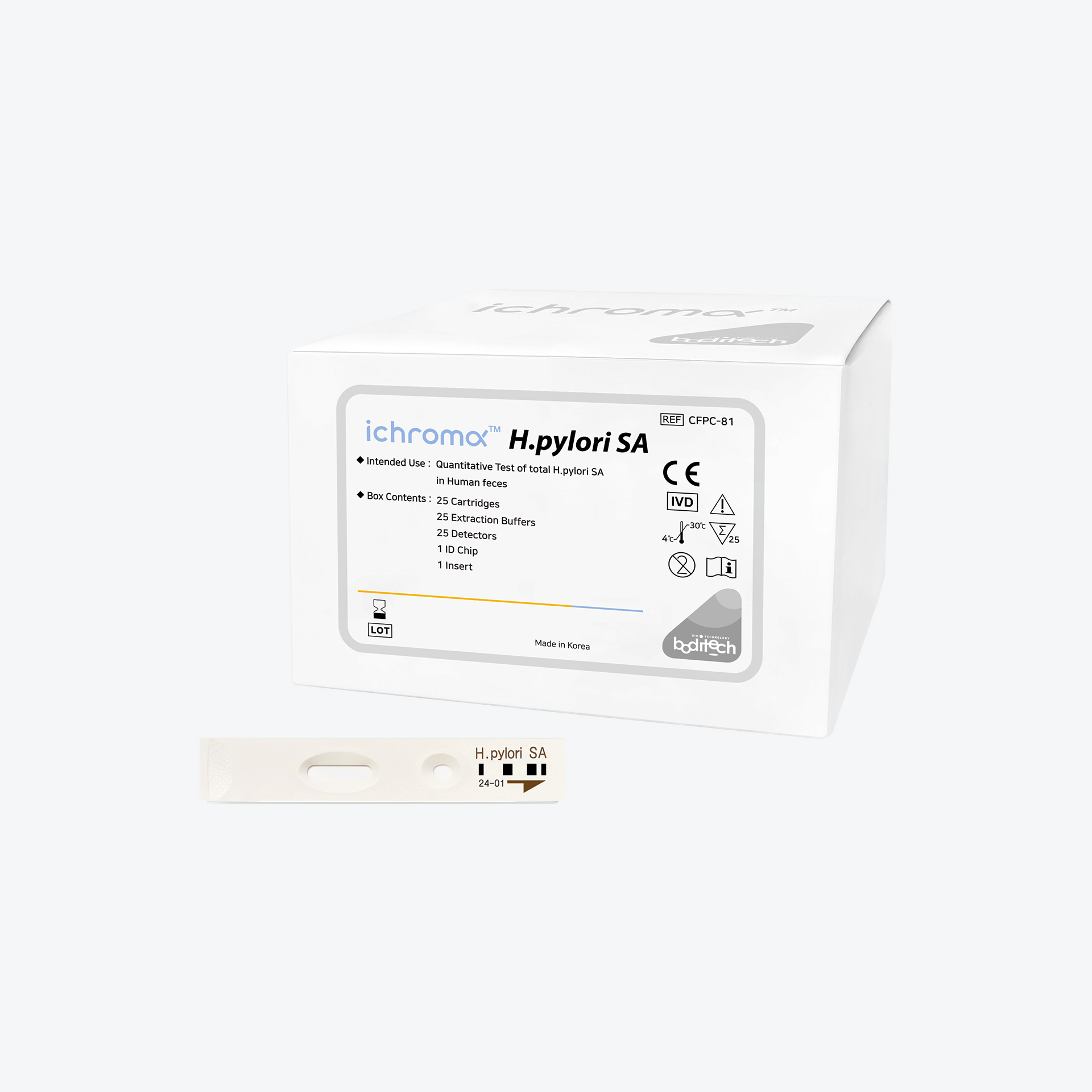 H.pylori SA
Screening infections in the gastrointestinal tract
H. pylori SA is an antigen produced by the immune system to cope with the H.Pylori infection. The level of the antigen examined through the stool serves as a more reliable indicator of the infection than by the one via a blood test, which does not tell if the infection is still active.
ichroma™

ichroma™
About Using Reagent
Sample Types

Human feces

Reaction Time

12 mins (ichroma™)

Detection Range

Qualitative output

Indication

Chronic gastritis, gastric ulcers conditions, duodenal ulcers, stomach cancer etc
In Your Medical Field
It is designed to be POC compatible, enabling a physician to make the diagnostics on-site, without the lengthy delay with the conventional test. With the immediate result on hand, the clinician can deliver diagnostics and treatment plans in the shortest time possible to maximize the patient's convenience.
Our Efforts to be with you