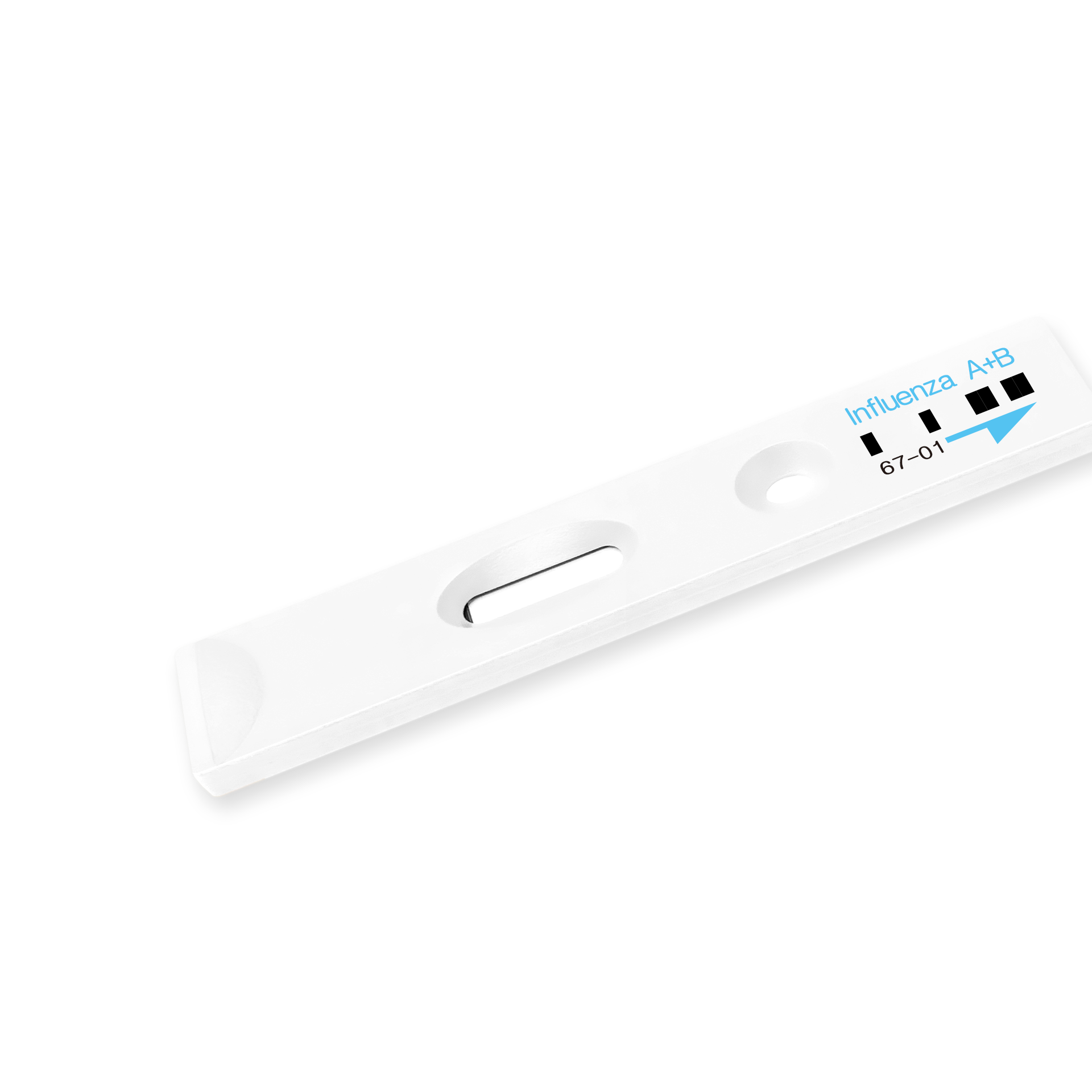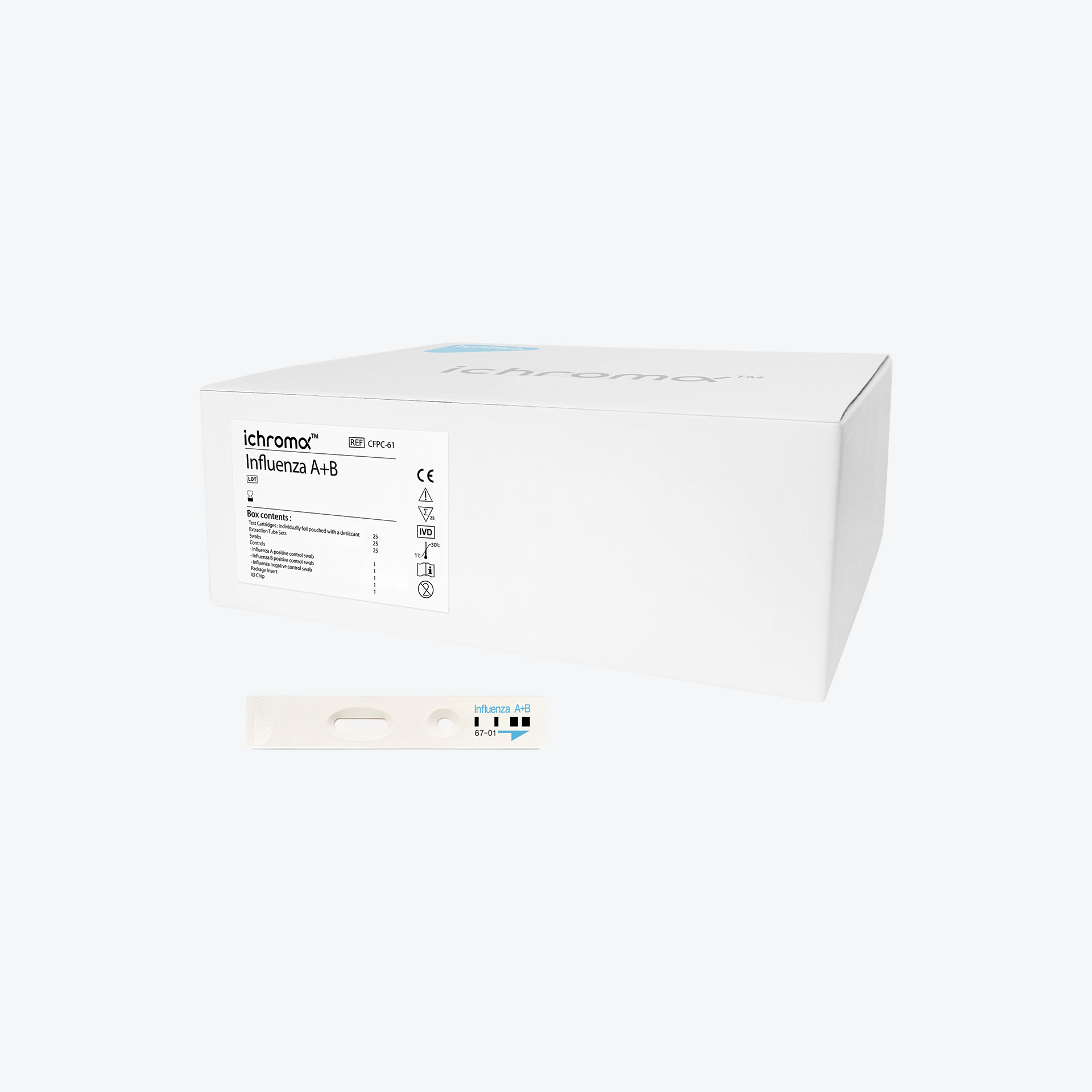 Influenza A+B
Early detection of Influenza, type A and B
Influenza A+B tests and identifies the flu virus, type A and B. One can run the test to confirm the virus type and to administer appropriate antiviral treatments to shorten the recovery period and to prevent transmission to the public.
Diagnosis diseases

Influenza A/B
ichroma™
About Using Reagent
Sample Types

Nasopharyngeal swab

Reaction Time

10 mins

Detection Range

Qualitative output

Indication

Influenza A and B infection
In Your Medical Field
Influenza A+B test provides diagnostics against respiratory diseases faster than a PCR. The early diagnosis can help clinicians with the appropriate antiviral treatment planning.
Our Efforts to be with you