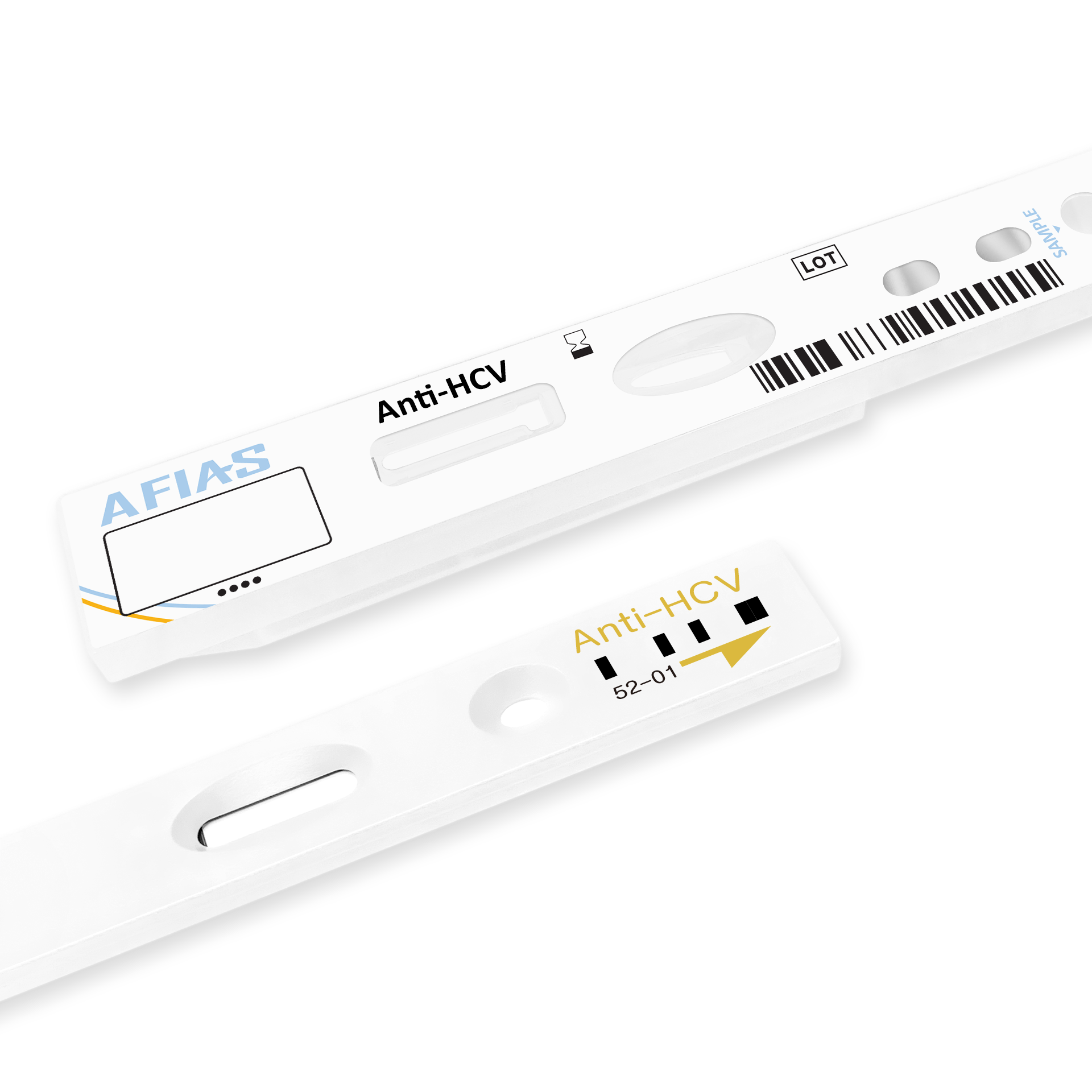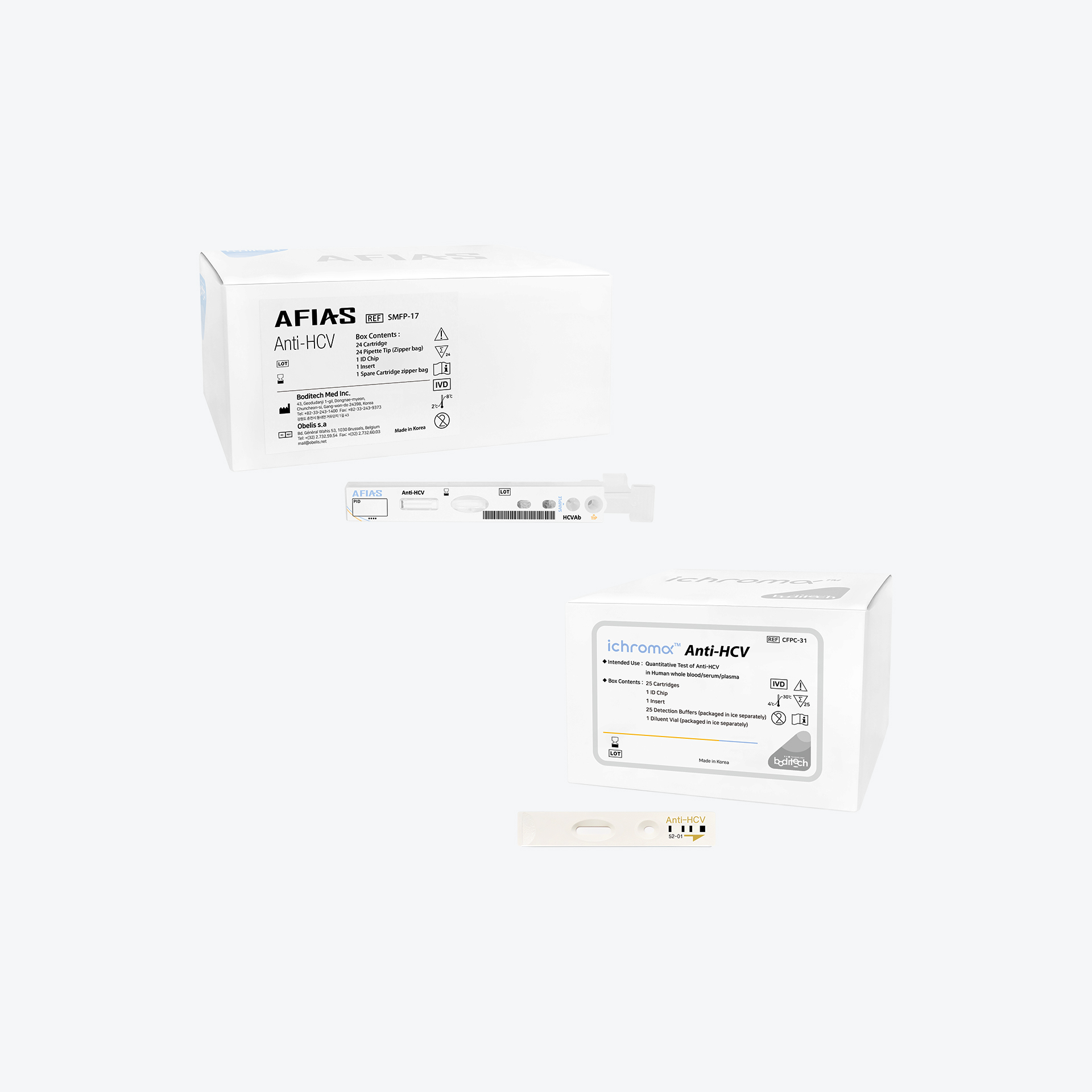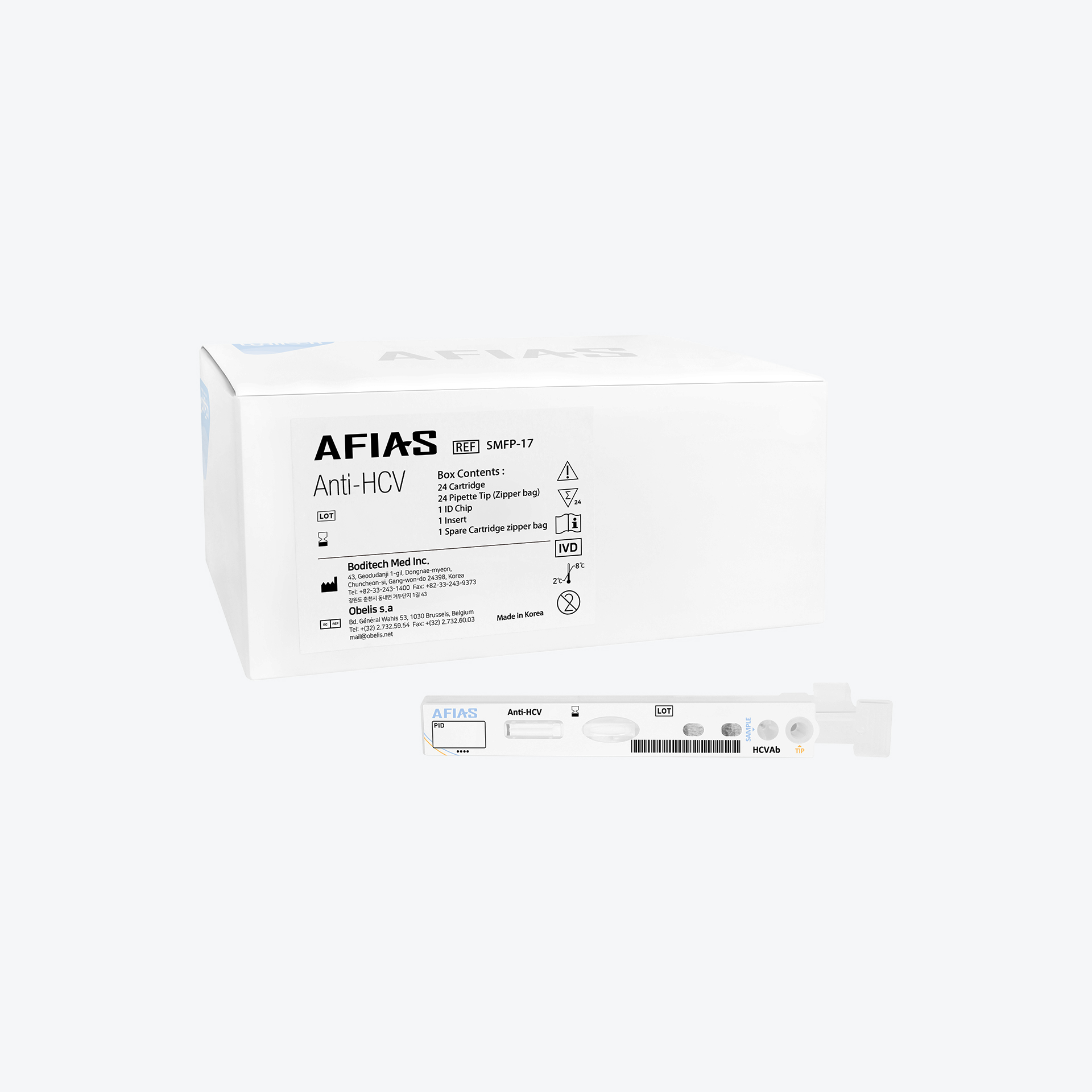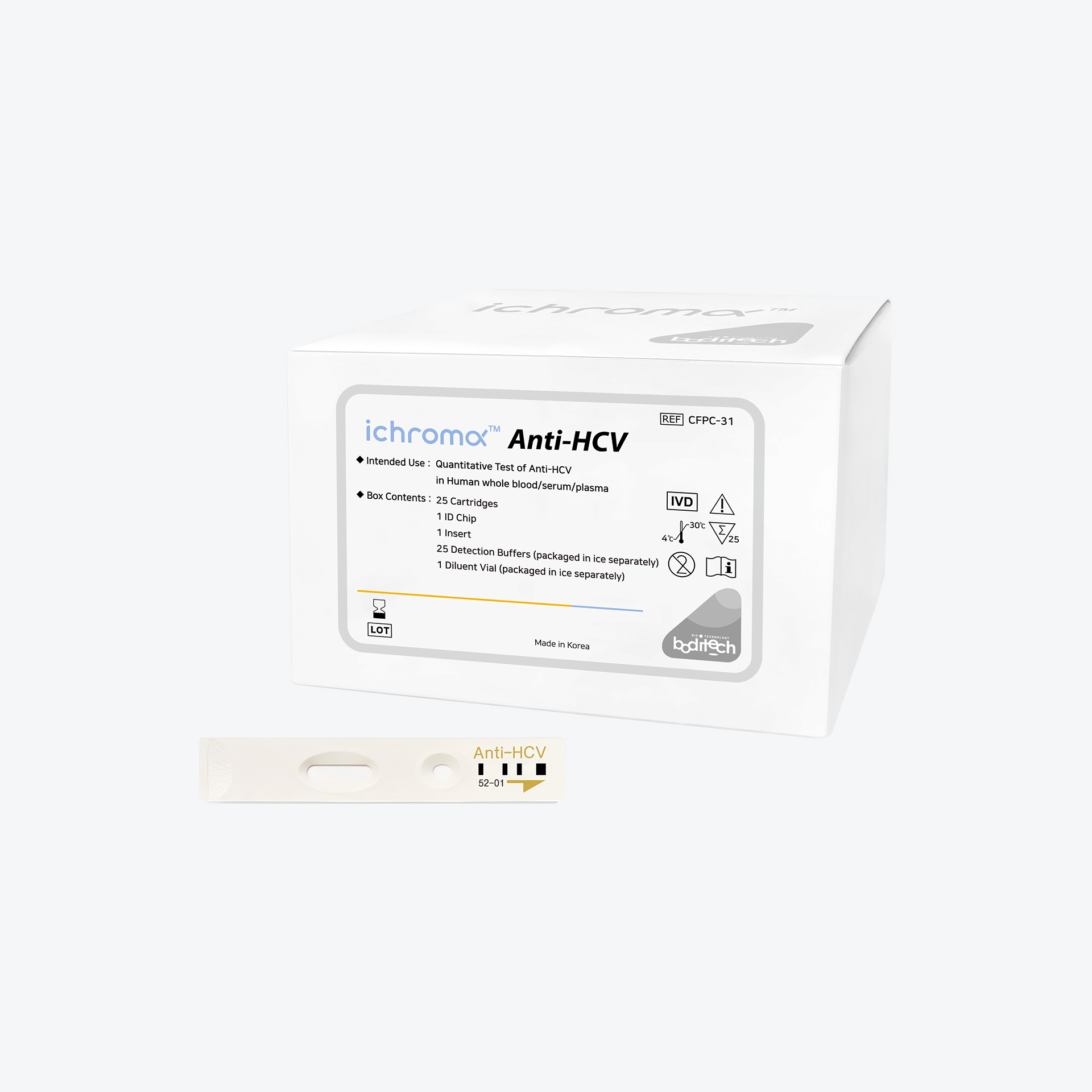 Hepatitis C Antibody (Anti-HCV)
Rapid and accurate diagnosis of hepatitis C virus infection from finger-tip blood
The hepatitis C virus, transmitted through blood, has no vaccine and is challenging to treat. Chronic hepatitis may lead eventually to liver cancer, and early detection and treatment are of critical importance. Anti-HCV kits will test for the antibody, which could help estimate the likelihood of hepatitis C infection.
Diagnosis diseases

Hepatitis C virus infection
About Using Reagent
Sample Types

whole blood, plasma, serum

Reaction Time

12 mins

Detection Range

COI ≥ 1.0

Indication

acute hepatitis C, chronic hepatitis C
In Your Medical Field
Anti-HCV test belongs to the 3rd generation of Hepatitis C detection systems, requiring minimal sample volume, producing the accurate result in the rapid time frame. Ideal for screening tests for PCR runs.