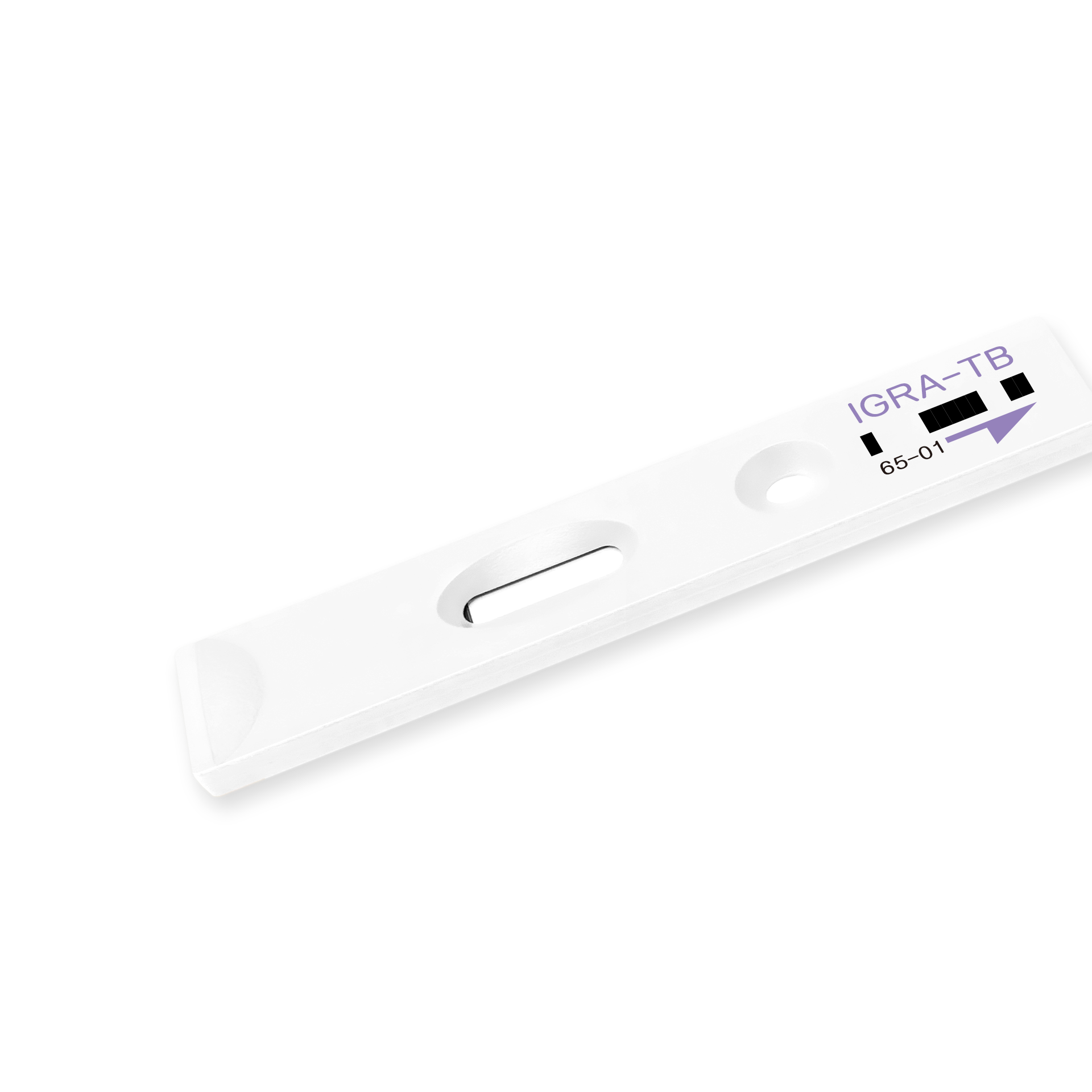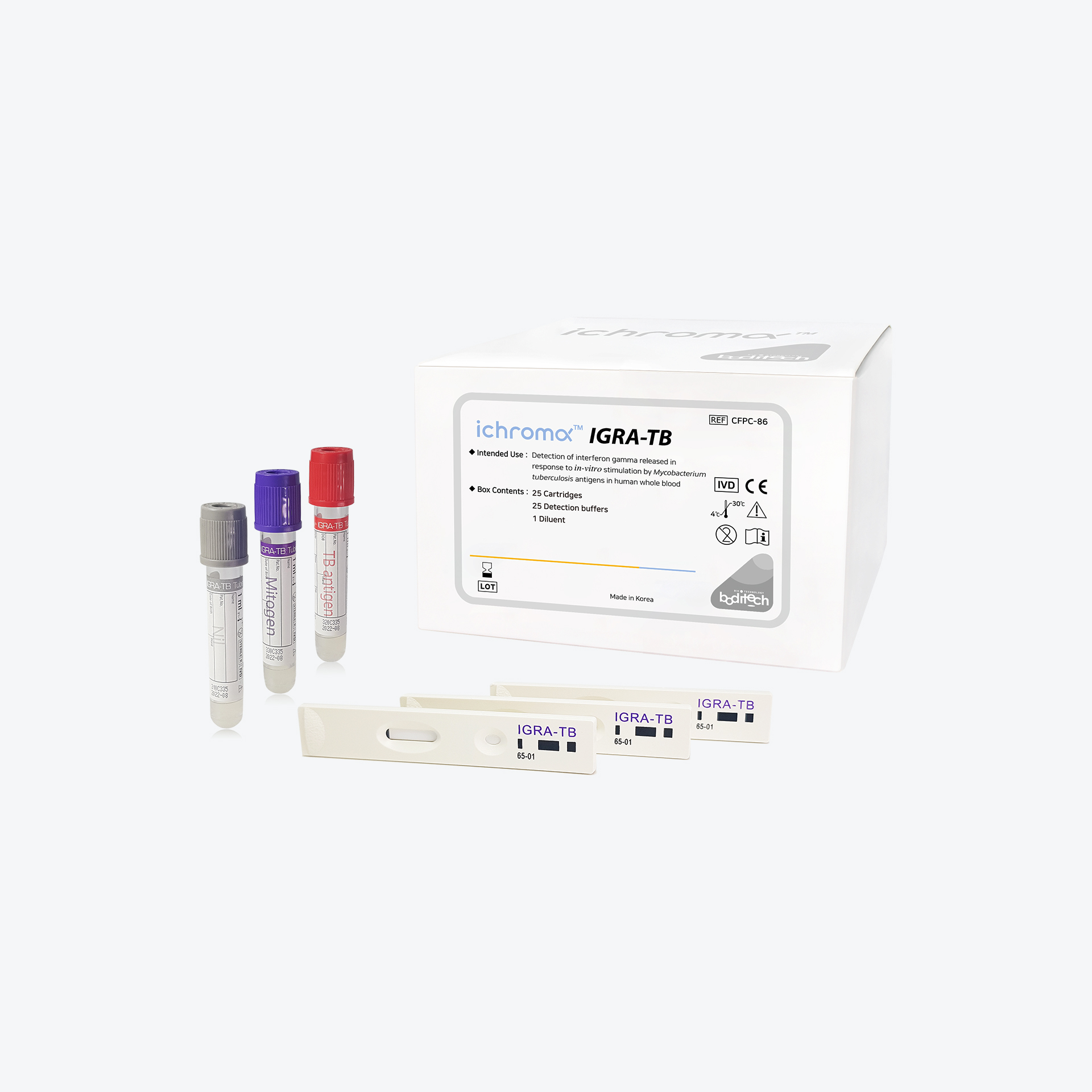 IGRA-TB
A Simple and fast test of latent tuberculosis infection
Latent TB in patients can develop into an active form with lethal transmissivity and proactive treatment are required. ichroma™ IGRA-TB is a unique product that combines a highly specific cell-mediated immune response (CMI) against MTB and a sensitive lateral flow detection system. It can help fight tuberculosis by detecting latent TB in the simplest, fastest, and most accurate way.
Diagnosis diseases

Latent tuberculosis, LTB
ichroma™
About Using Reagent
Sample Types

Whole blood(Lithium heparin)

Reaction Time

15 mins

Detection Range

Qualitative output

Indication

Latent tuberculosis, LTB
In Your Medical Field
IGRA-TB provides easy-to-use, rapid, and cost-effective diagnostics for latent TBs and can replace the time-consuming and costly ELISA based tests. These features would facilitate the utility at the level of public health centers or equivalent and third-party laboratories.