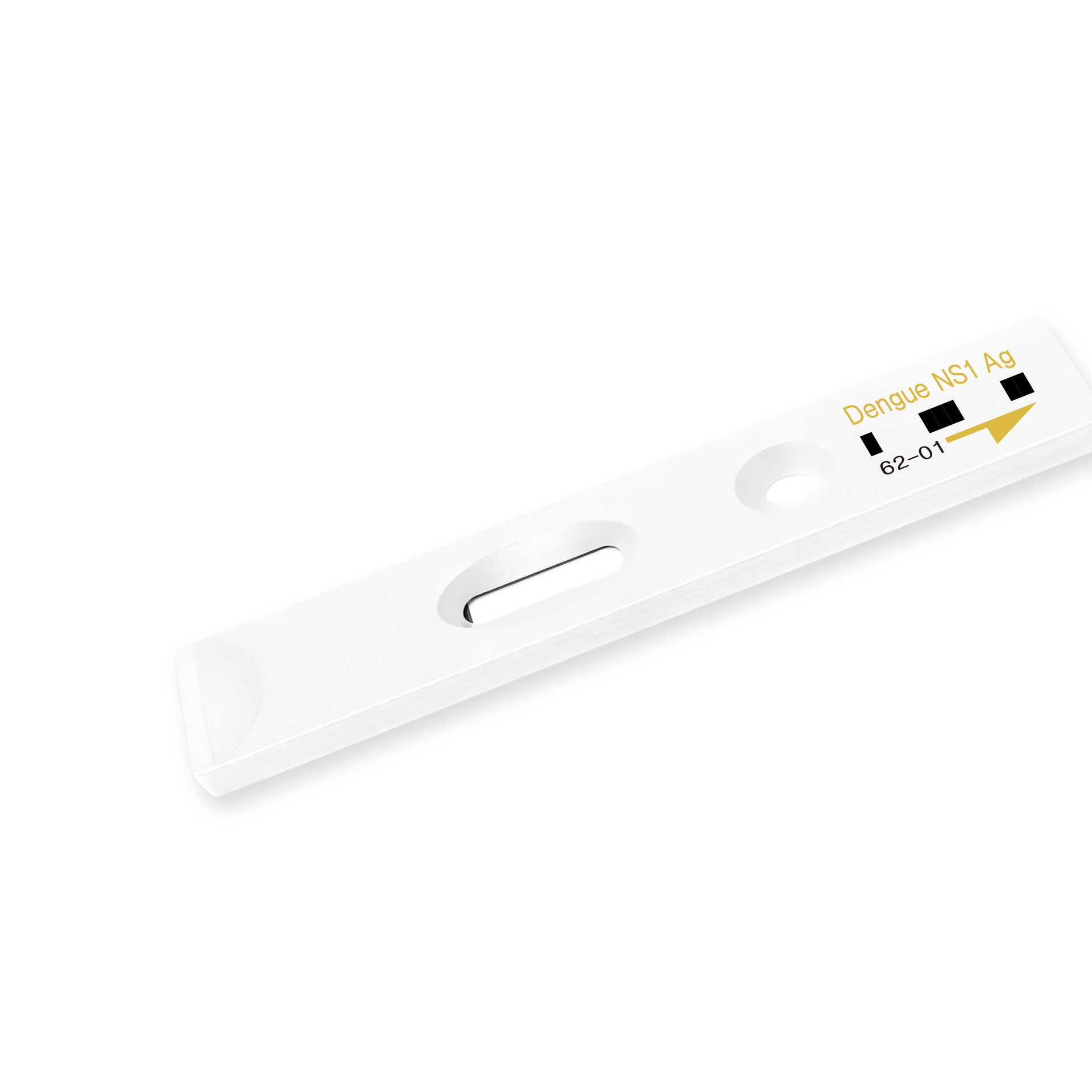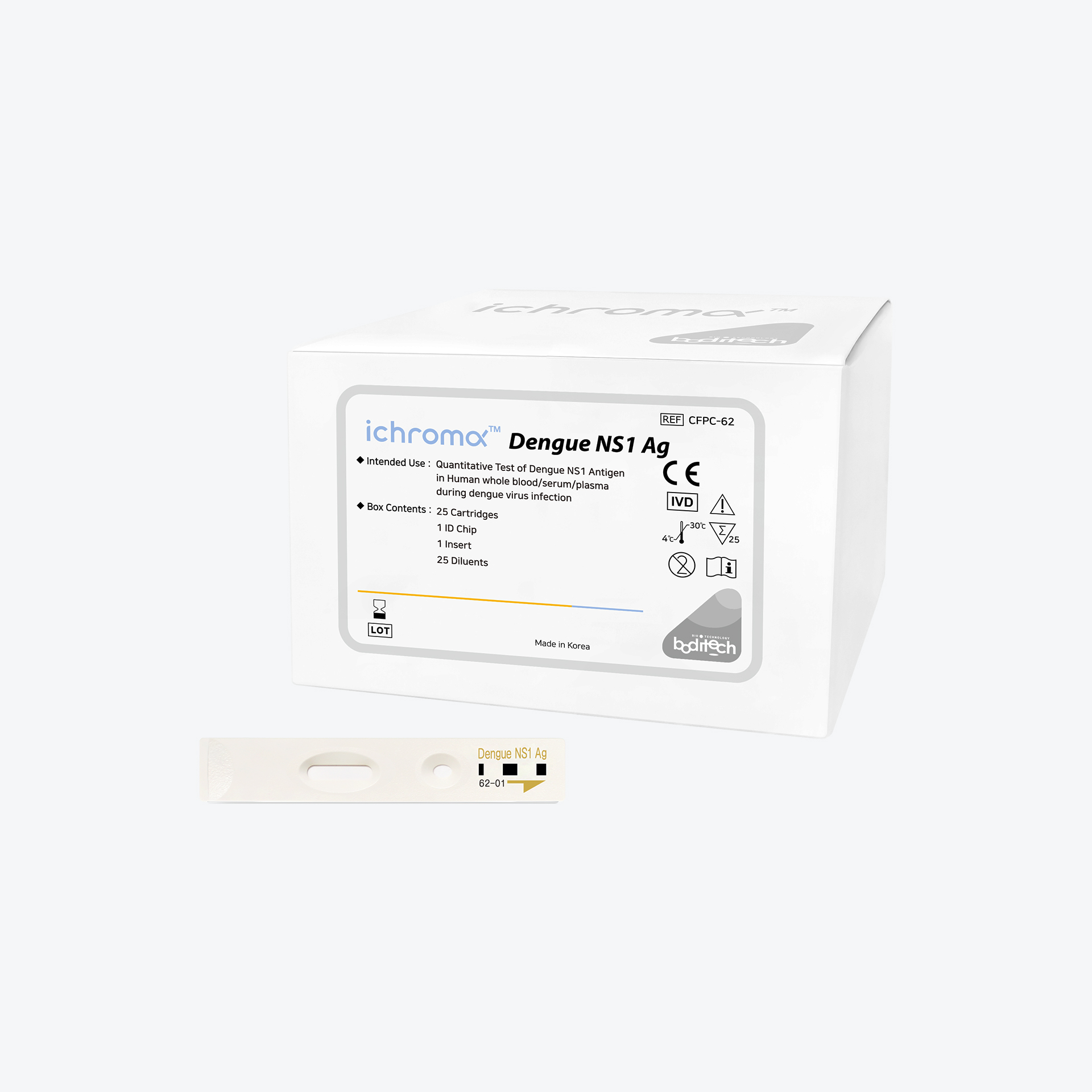 Dengue NS1 Ag
With Dengue NS1 Ag, one can diagnose Dengue virus infection early and provide means of prognosis monitoring
Dengue fever is an acute febrile disease caused by the dengue virus, mainly transmitted by mosquitoes. Reinfection is not uncommon and can grow into severe dengue fever. Dengue NS1 Ag can help with the diagnosis of dengue infection at an early stage, which should help with treatment planning and prognosis monitoring.
About Using Reagent
Sample Types

whole blood, plasma, serum

Reaction Time

12 mins

Detection Range

0-200 COI

Indication

Dengue Fever (DF), Dengue Hemorrhagic Fever (DHF), Dengue Shock Syndrome (DSS)
In Your Medical Field
Dengue NS1 Ag detects NS1, a dengue virus-specific antigen, from finger-tip blood and quickly distinguishes dengue virus infection from other febrile diseases sharing similar symptoms.