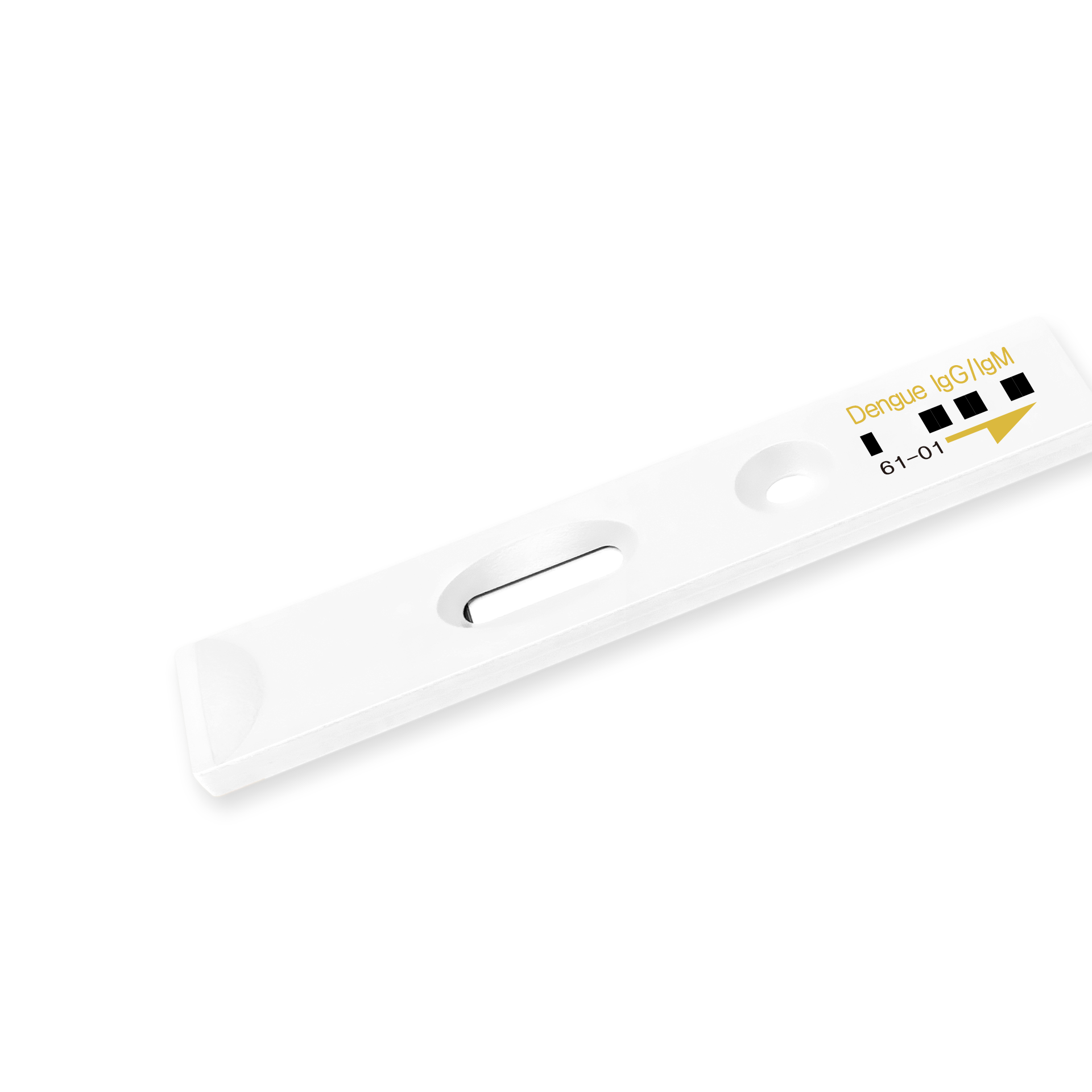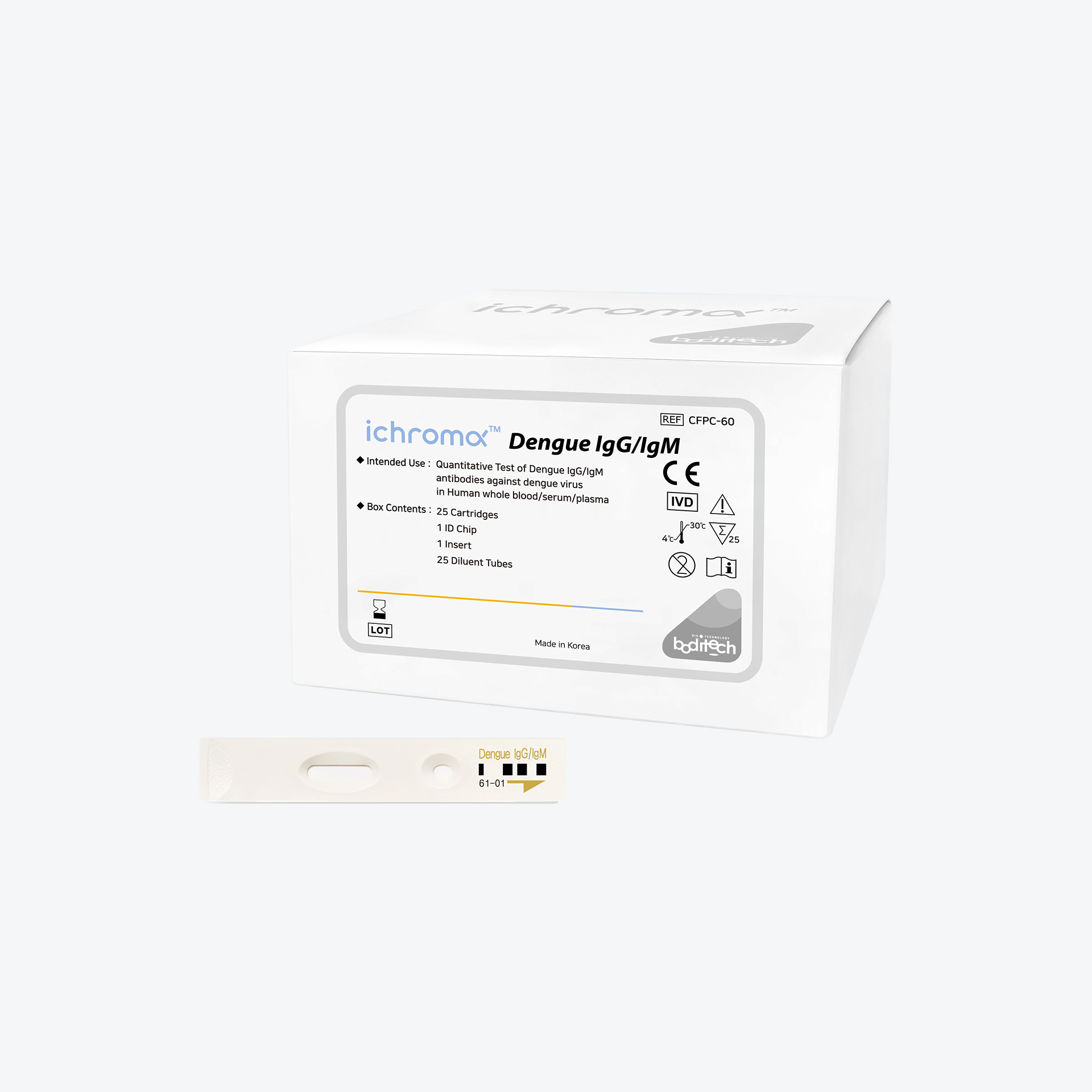 Dengue IgG/IgM
Simultaneous detection of dengue virus-specific IgG and IgM
Dengue fever is an acute febrile illness caused mainly by the dengue virus carried by a group of mosquitoes and is often asymptomatic during the incubation period. It helps with diagnosis and estimation of prior infection by simultaneously detecting Dengue IgG and IgM with finger-tip blood.
About Using Reagent
Sample Types

whole blood, plasma, serum

Reaction Time

12 mins

Detection Range

0-200 COI

Indication

Dengue Fever (DF), Dengue Hemorrhagic Fever (DHF), Dengue Shock Syndrome (DSS)
In Your Medical Field
Dengue IgG/IgM detects dengue virus-specific IgG and IgM simultaneously with finger-tip blood and distinguishes dengue virus infection from febrile diseases with similar symptoms. It also accurately identifies early infections and reinfections. Clinicians can then plan to prevent progression to severe dengue fever.