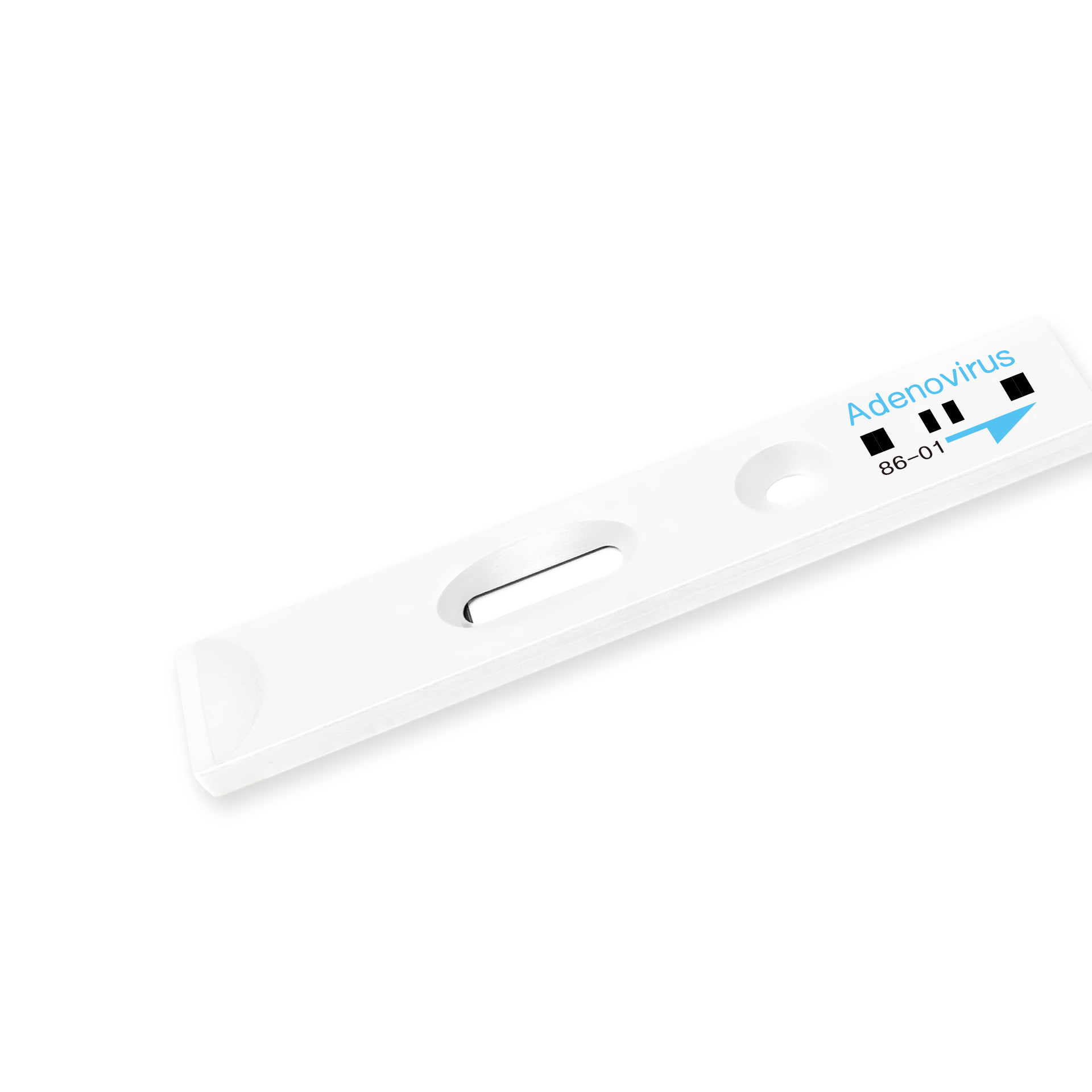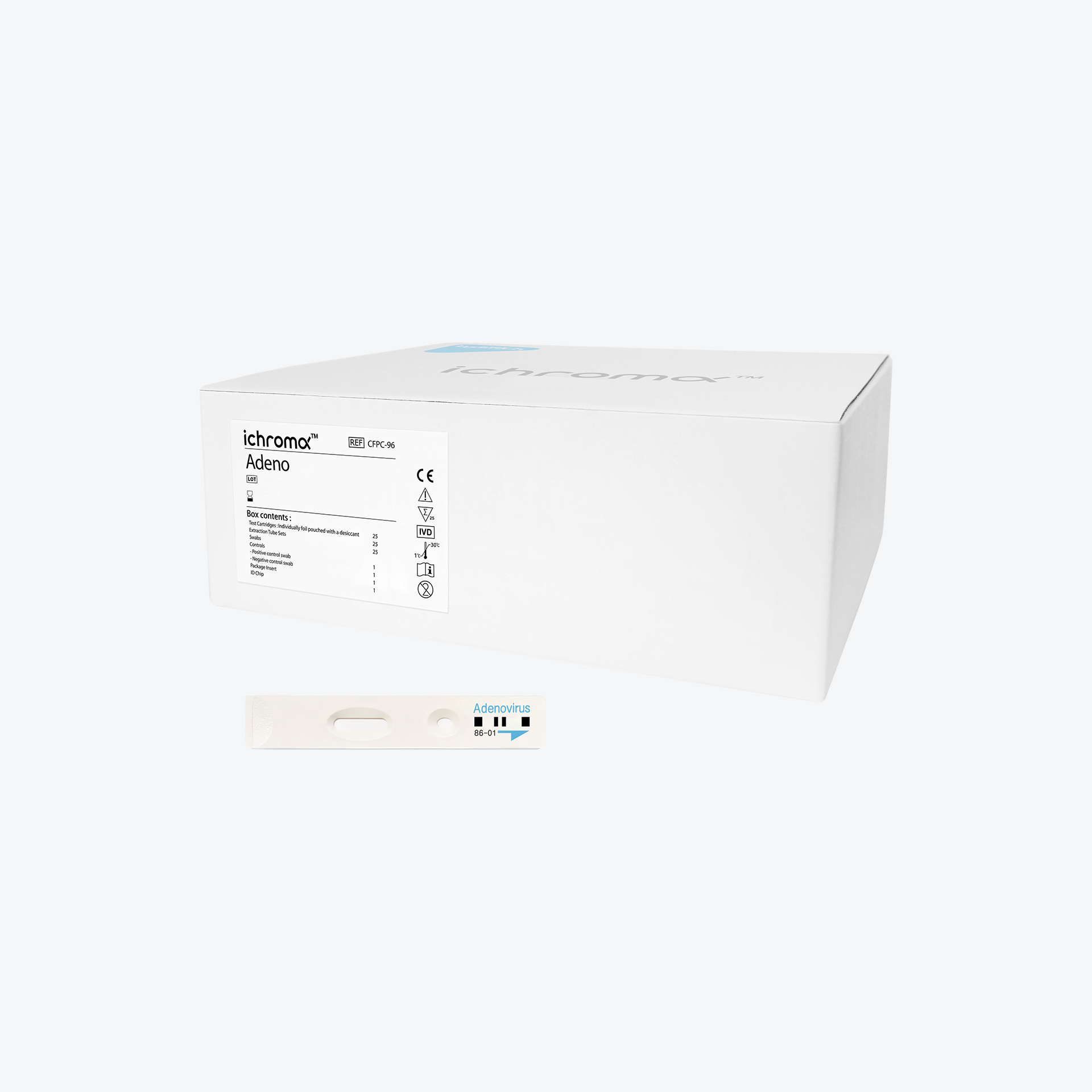 Adenovirus (Adeno)
To help adenovirus detection for acute respiratory infection
The adenovirus causes upper respiratory diseases. It is highly contagious, leading to various complications such as pneumonia and conjunctivitis. They display symptoms similar to those from Kawasaki disease and bacterial infections. The exact identification of the cause is of critical clinical importance. Adeno tests identify the adenovirus in a fast and easy-to-use step.
Diagnosis diseases

Acute Respiratory Infection by Adenovirus
ichroma™
About Using Reagent
Sample Types

Nasopharyngeal swab

Reaction Time

10 mins

Detection Range

Qualtitative Outputs

Indication

Acute Adenovirus Respiratory Infection
In Your Medical Field
With Adeno tests, medical practitioners can plan targeted antiviral treatments. With PCR equivalent performance of Adeno assures tests, clinicians can be assured of the chosen treatment schemes as the pathogen behind the infection is clearly identified.
Our Efforts to be with you