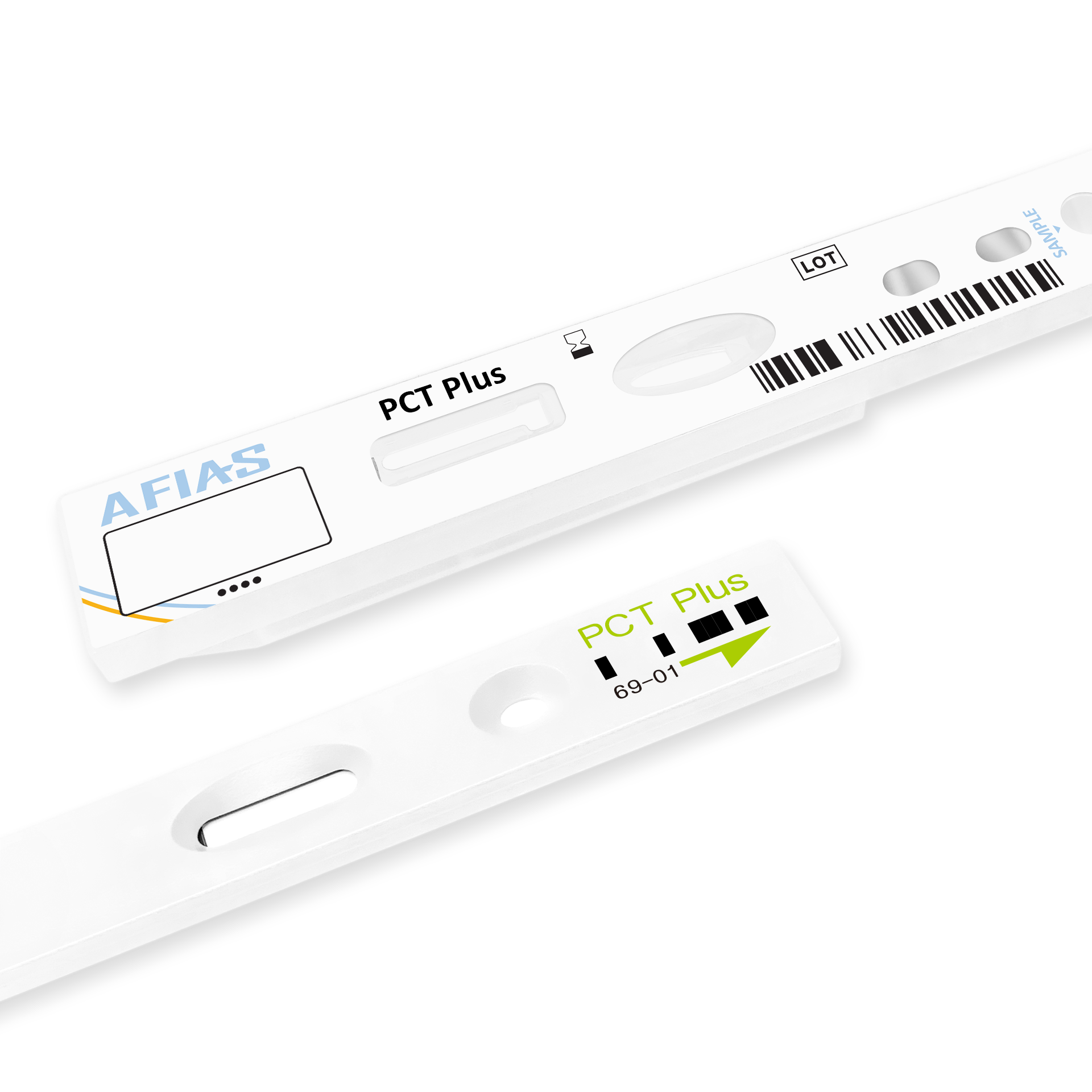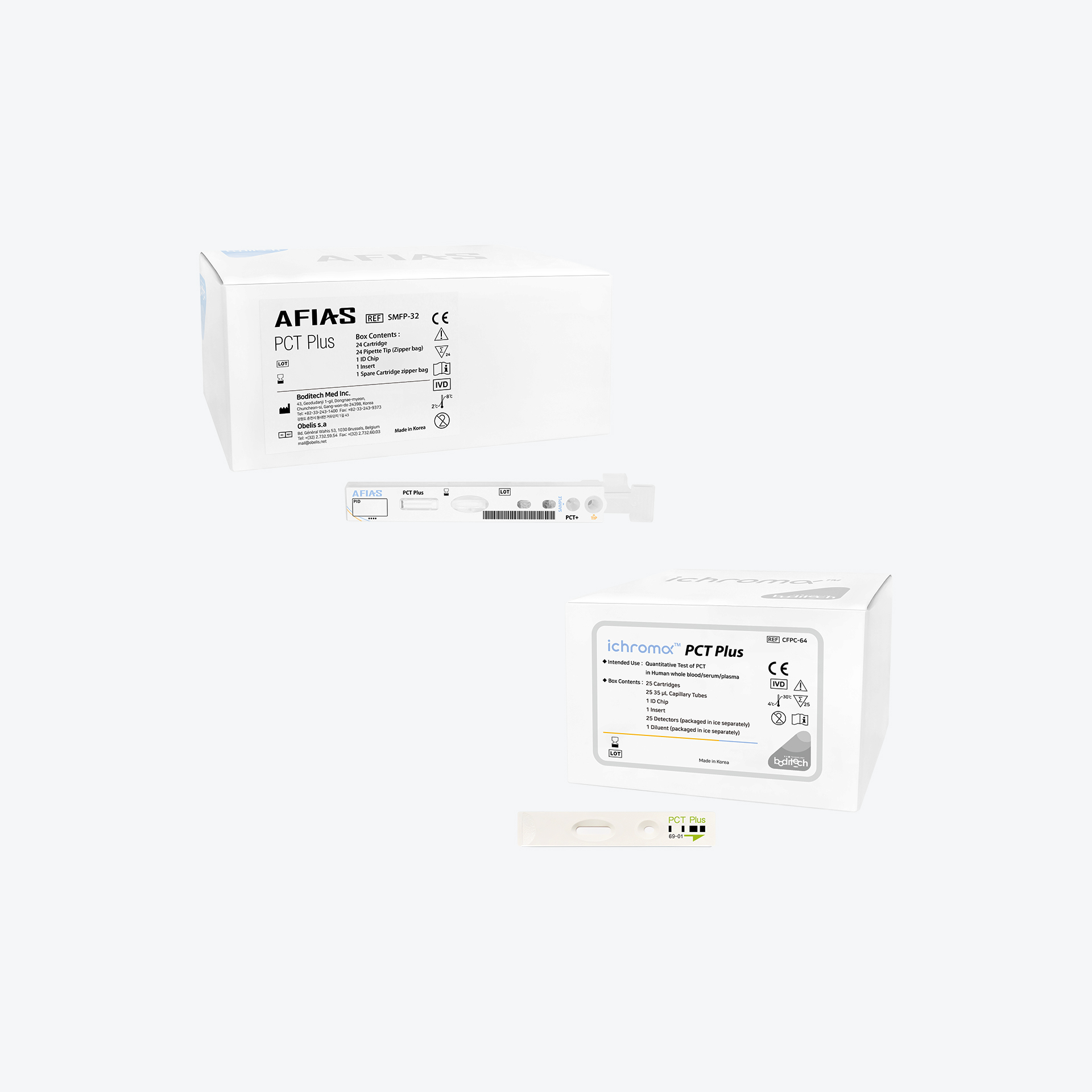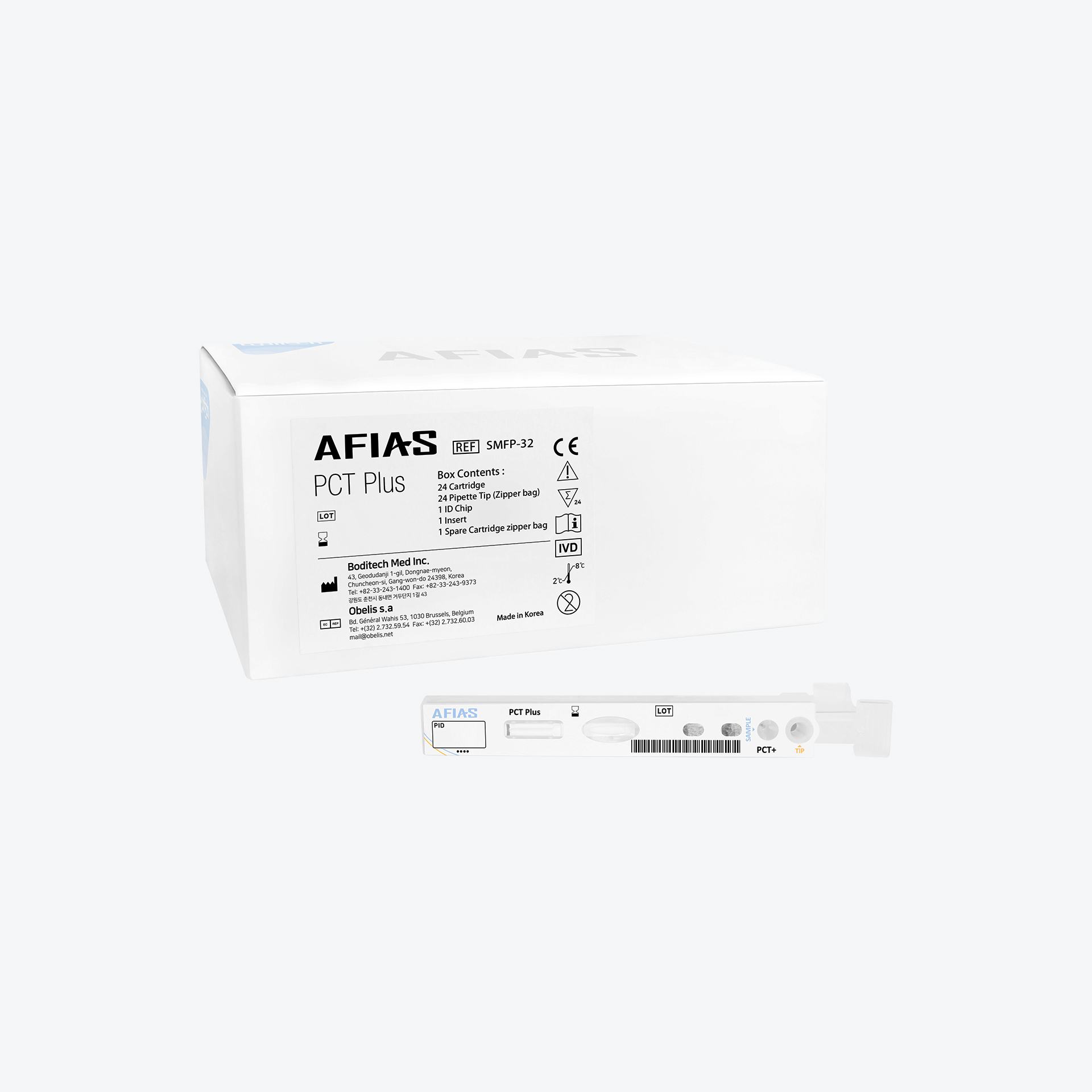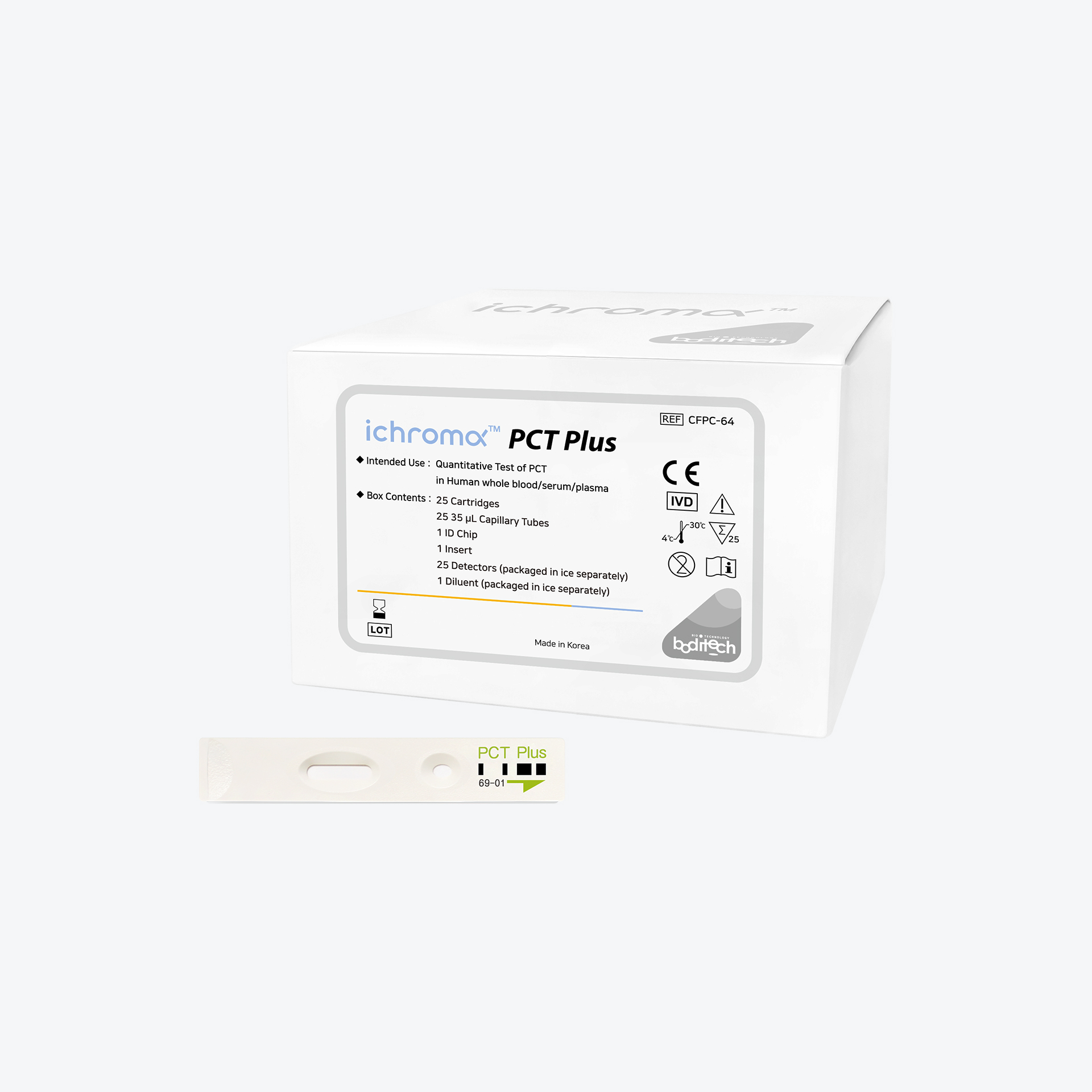 PCT Plus
Assessing initial risk of bacterial infection and fatal sepsis
Early assessment of sepsis is critical in developing the treatment plan to improve the prognosis of the patient. The ichroma™ & AFIAS PCT Plus tests help with the detection of the bacterial sepsis and the assessment of the risk of developing the septic shock with high sensitivity.
Diagnosis diseases

Sepsis
AFIAS
About Using Reagent
Sample Types

whole blood, plasma, serum

Reaction Time

12 mins

Detection Range

AFIAS (0.02 – 50 ng/mL)
ichroma™ (0.02 – 50 ng/mL)

Indication

Local infection, systemic infection (sepsis), sepsis shock, bacterial infection
In Your Medical Field
The fast and reliable quantitative results with blood help ER clinicians make medical decisions and treatment plans early against sepsis and septic shocks as well as bacterial infections with high sensitivity.