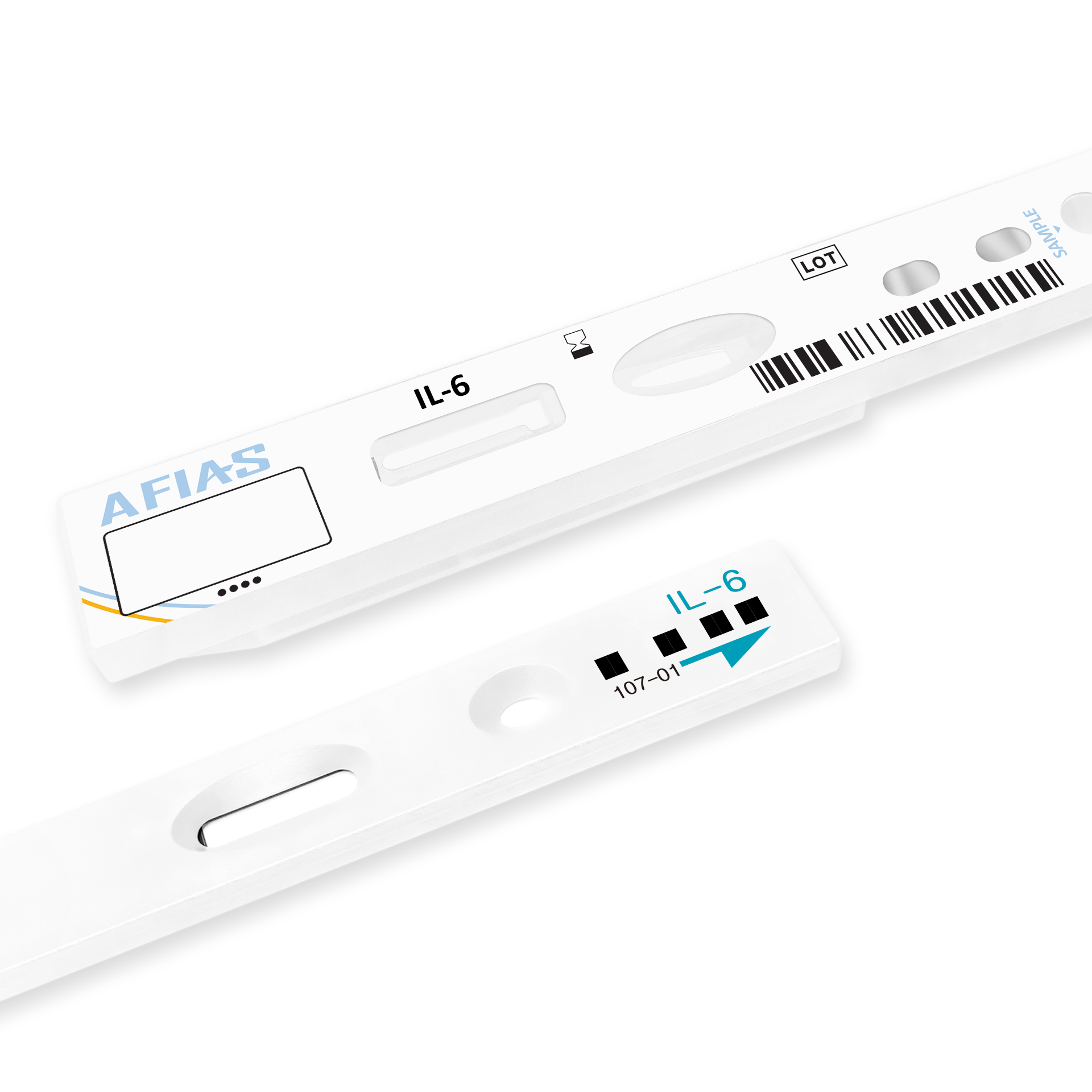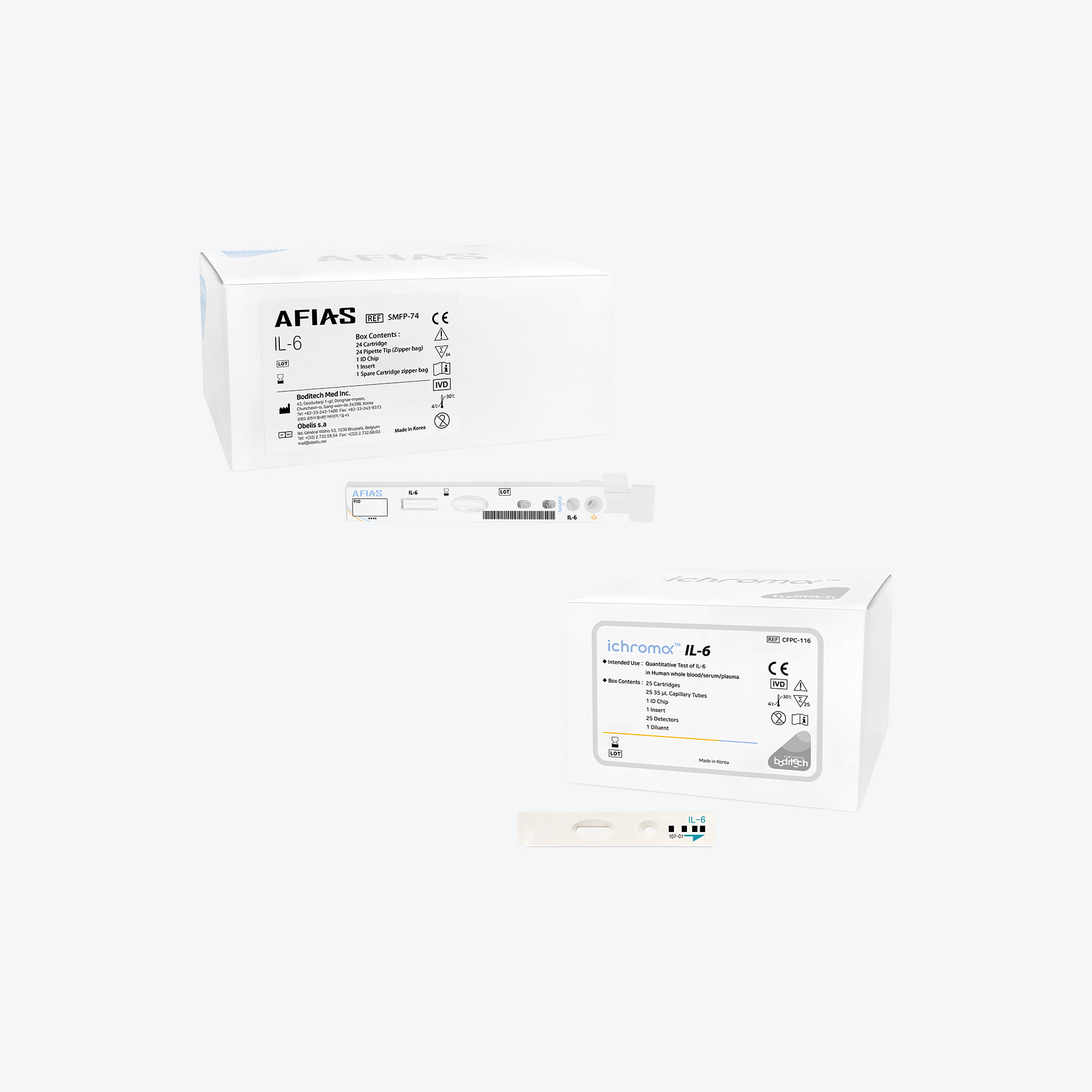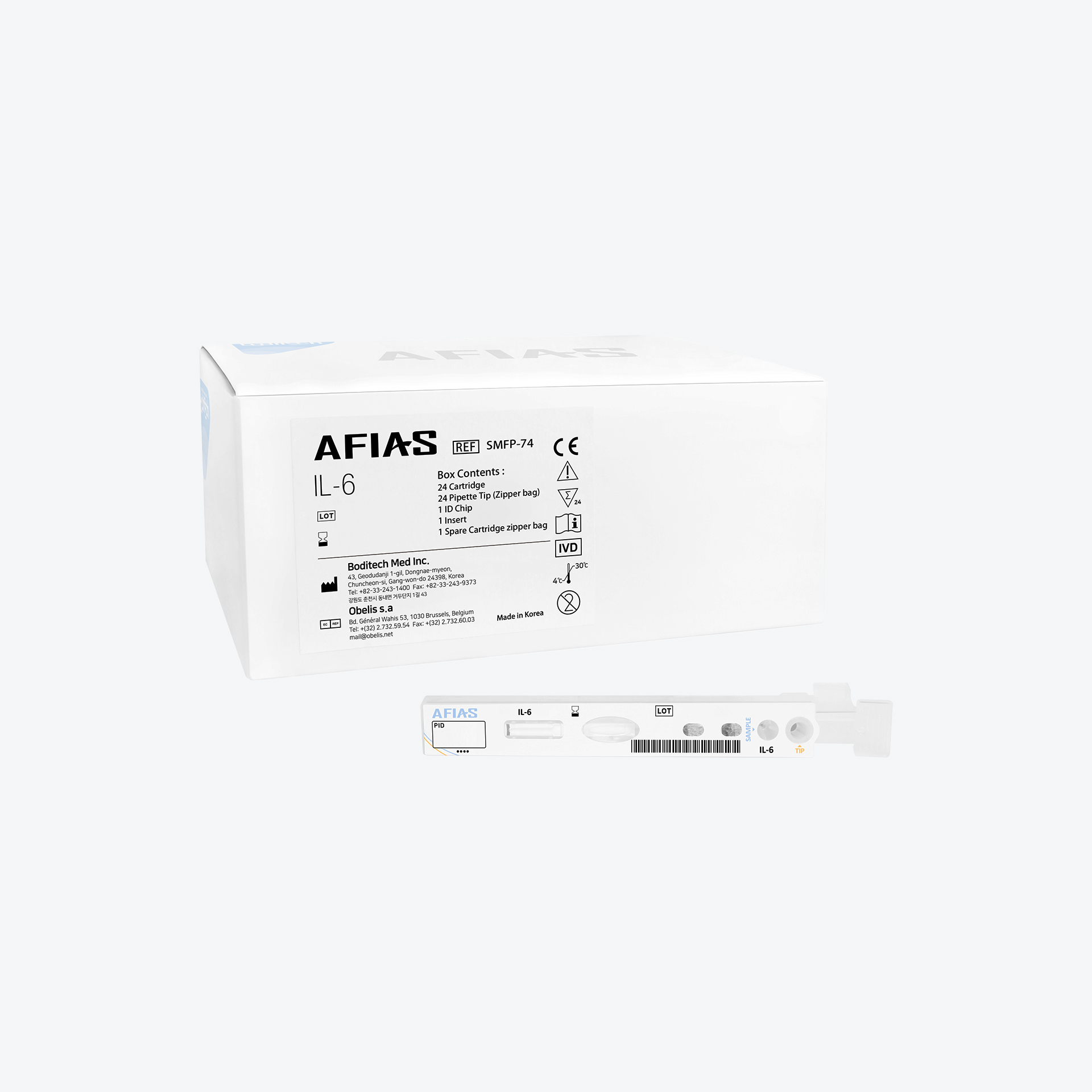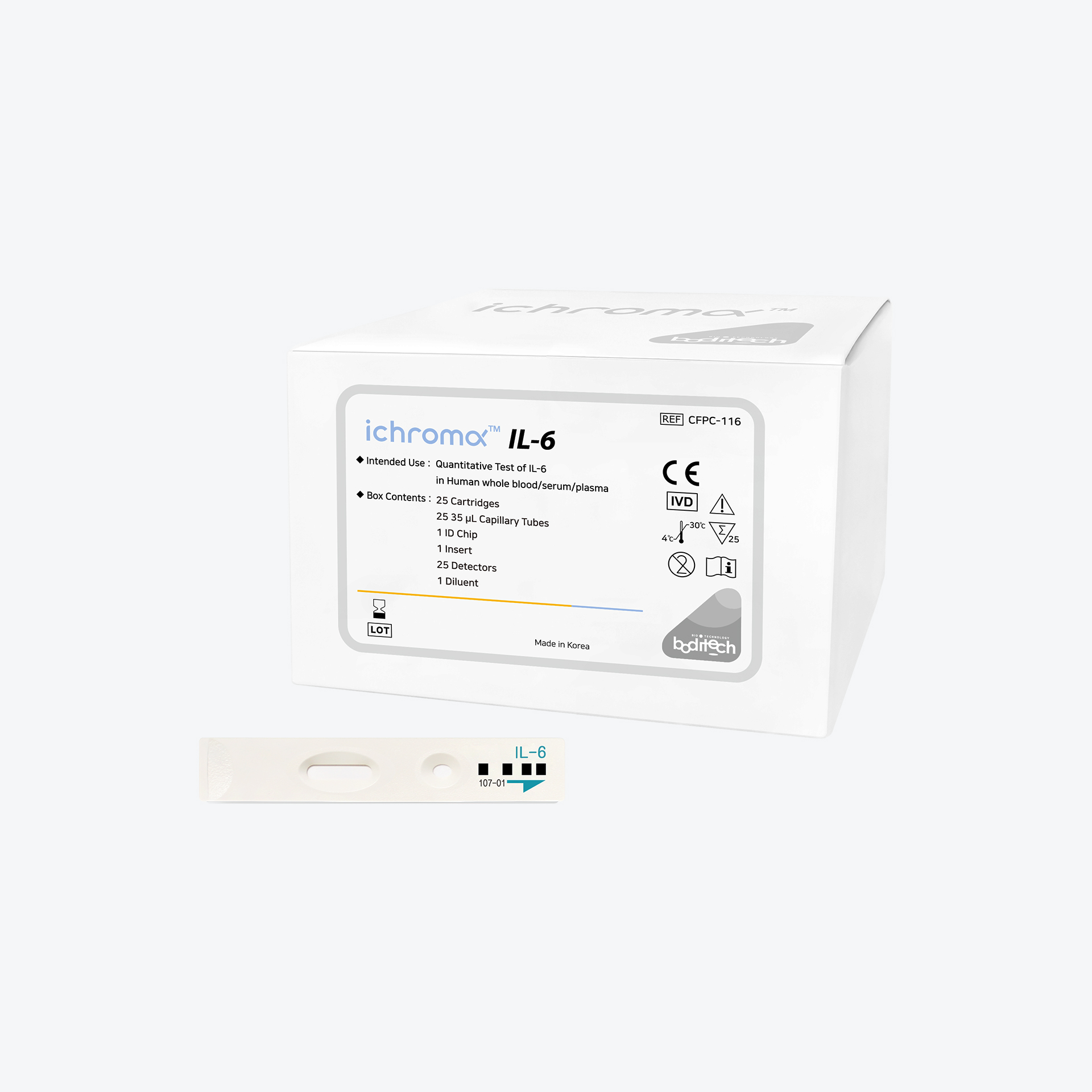 Interleukin-6 (IL-6)
Assessing to diagnose acute inflammatory and sepsis
The IL-6 level is elevated with infection, sepsis, and septicemia. The IL-6 test helps evaluate patients with suspected localized infection.
Diagnosis diseases

inflammatory & autoimmune diseases, infection, sepsis, lupus
About Using Reagent
Sample Types

whole blood, plasma, serum

Reaction Time

AFIAS 12 mins
ichroma 12 mins

Detection Range

AFIAS (2.0 – 2,500.0 pg/mL)
ichroma™ (2.0 – 2,500.0 pg/mL)

Indication

Bacterial Infection, Sepsis, Stroke & Cardiovascular Disease, etc
In Your Medical Field
It can quantify IL-6 from a small amount of blood including peripheral blood, it is useful in emergency rooms, intensive care units, etc., and can be easily used in small hospitals and public health centers. Particularly, early detection of sepsis in neonates with low immunity can reduce mortality and prevent the occurrence of antibiotic abuse and resistant bacteria by appropriate treatment, so it is useful in neonatal intensive care units (NICU).
Our Efforts to be with you