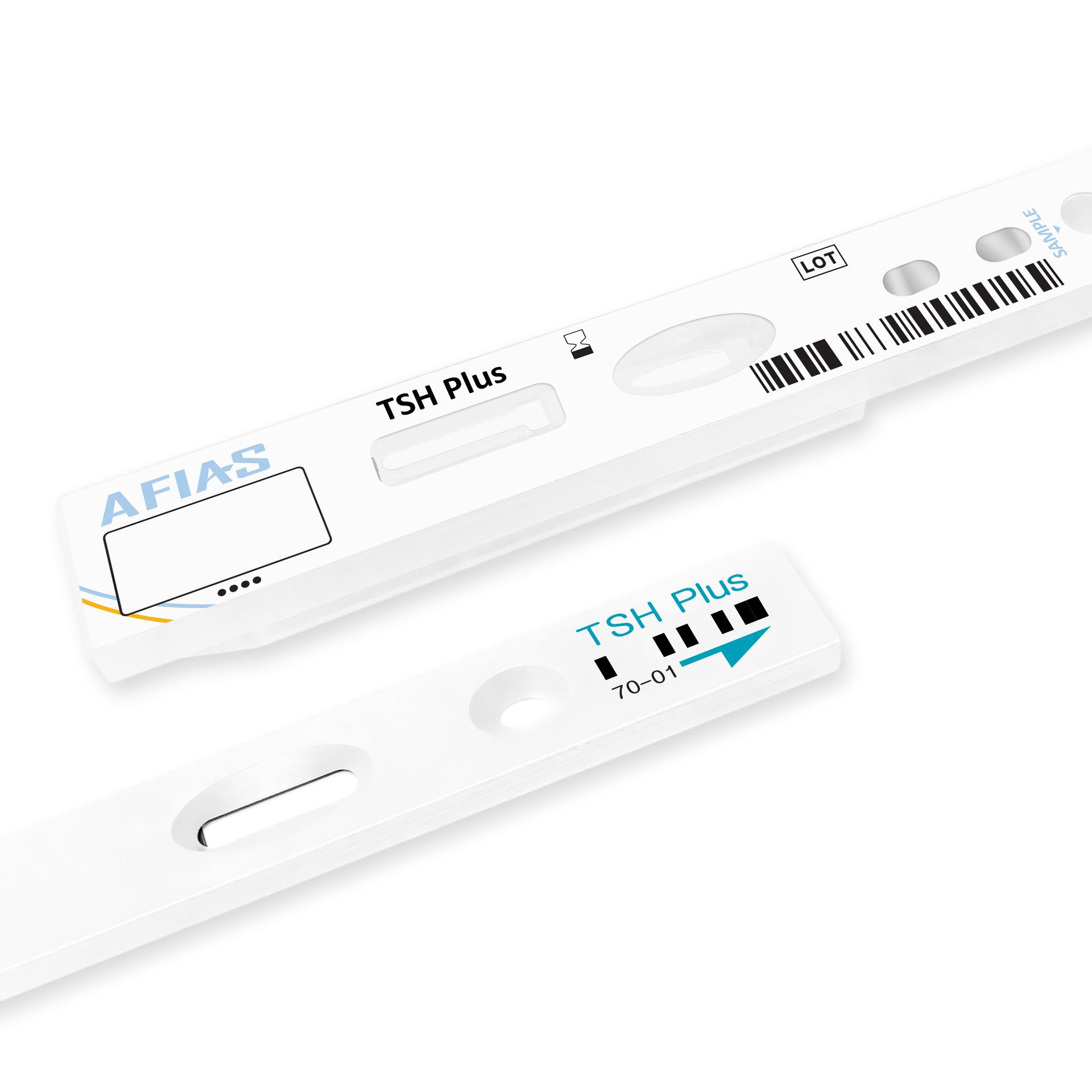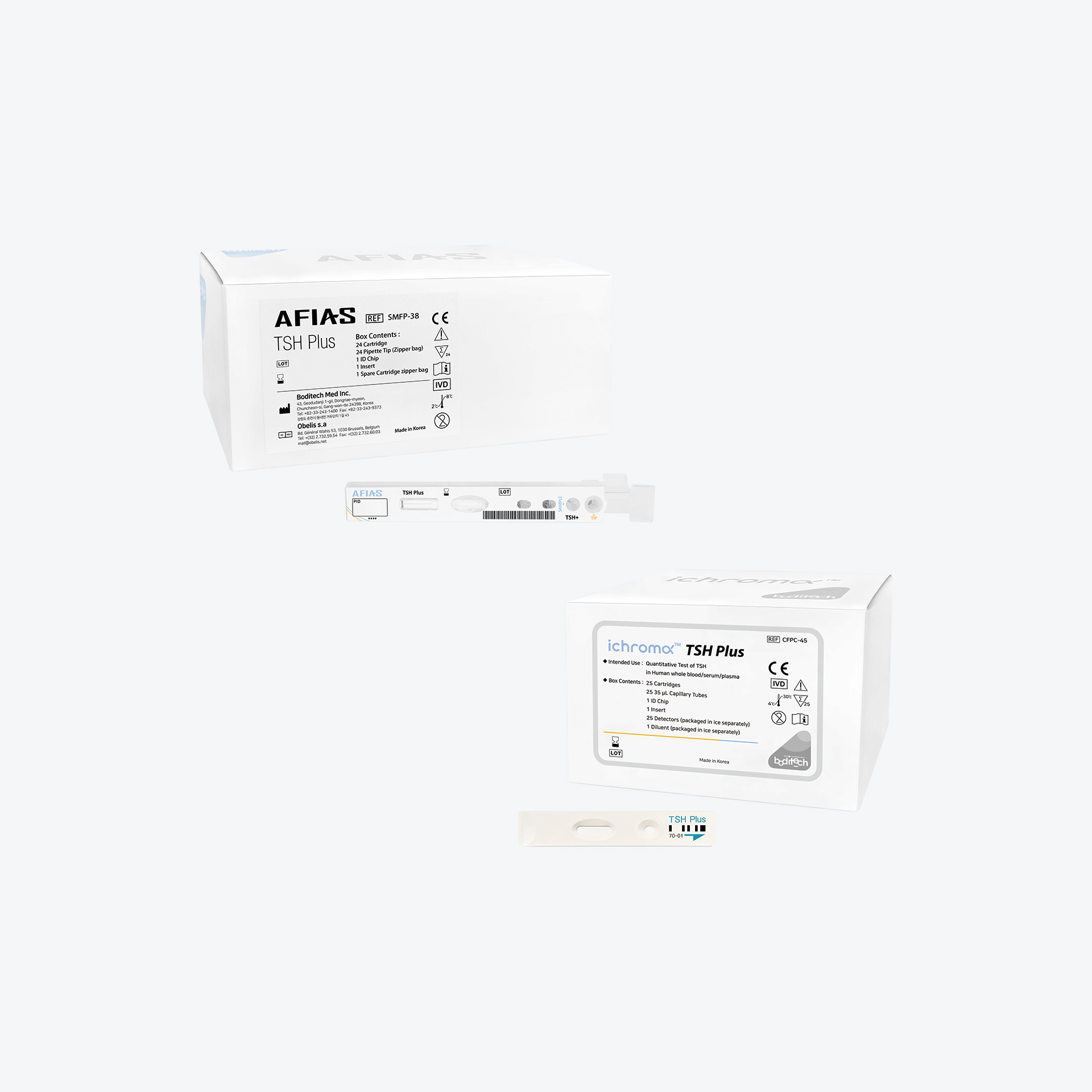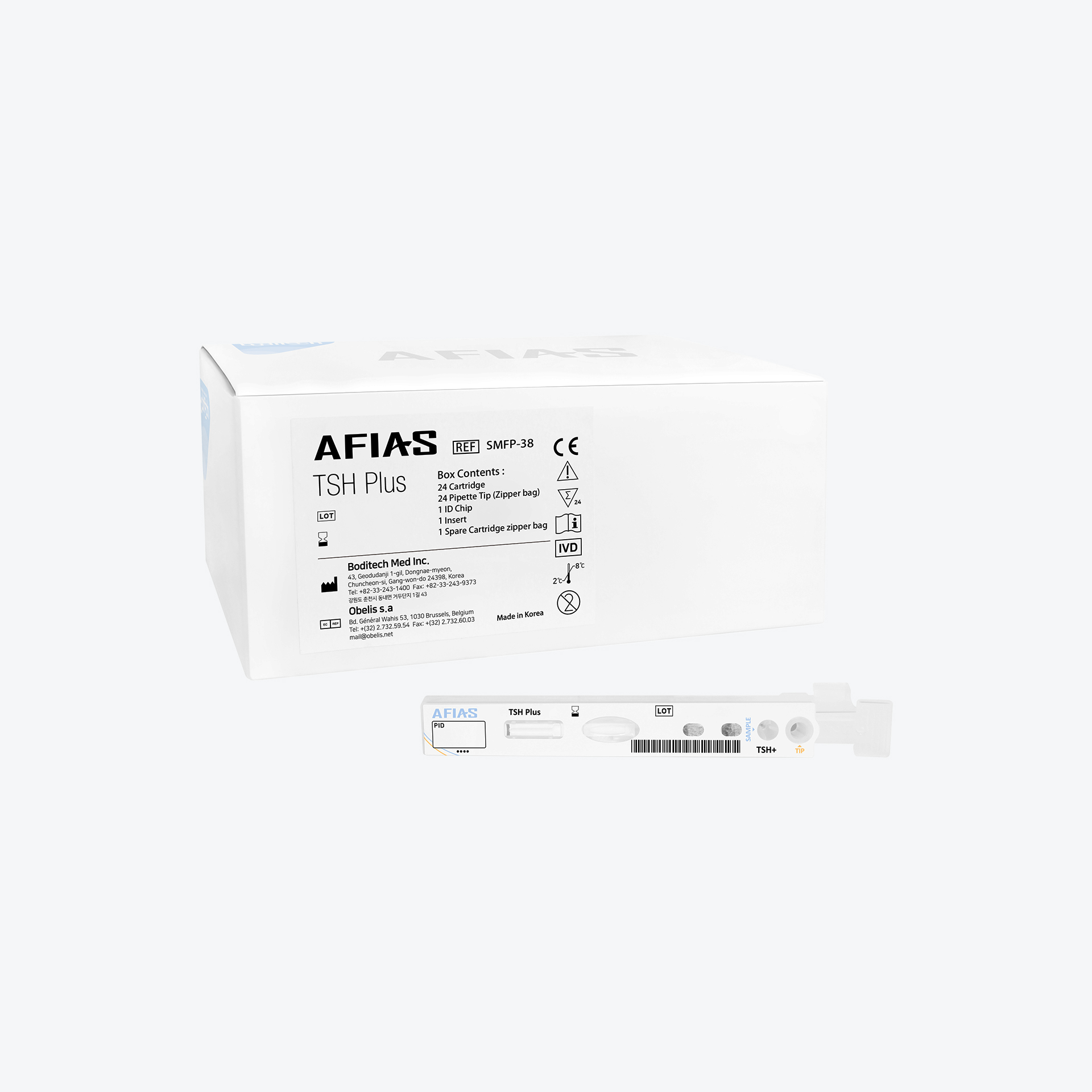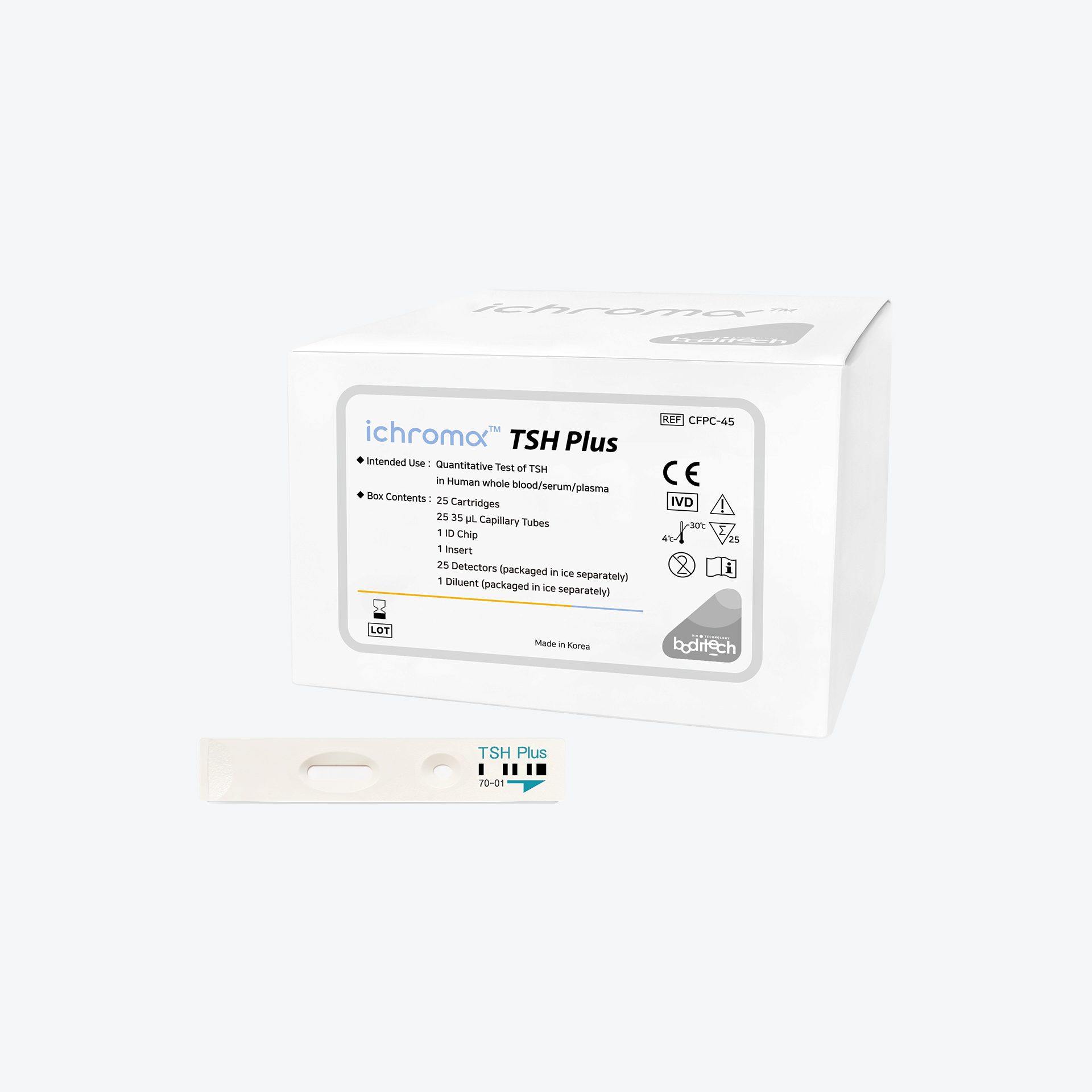 Thyroid Stimulating Hormone (TSH) Plus
Supporting to diagnose abnormal thyroid functions with high sensitivity
One needs an adequate level of thyroid hormone. The excessive or insufficient level would cause various abnormalities in human physiology. The TSH test can deliver the required answer about the hormone level in 12 minutes with fingertip blood.
Diagnosis diseases

Hyperthyroidism, Hypothyroidism
ichroma™
About Using Reagent
Sample Types

whole blood, plasma, serum

Reaction Time

12 mins

Detection Range

AFIAS (0.08 – 50 μIU/ml)
ichroma™ (0.1 – 50 μIU/ml)

Indication

Thyroid gland disease, Thyroid dysfunction, Subclinical thyroid dysfunction
Available Accessory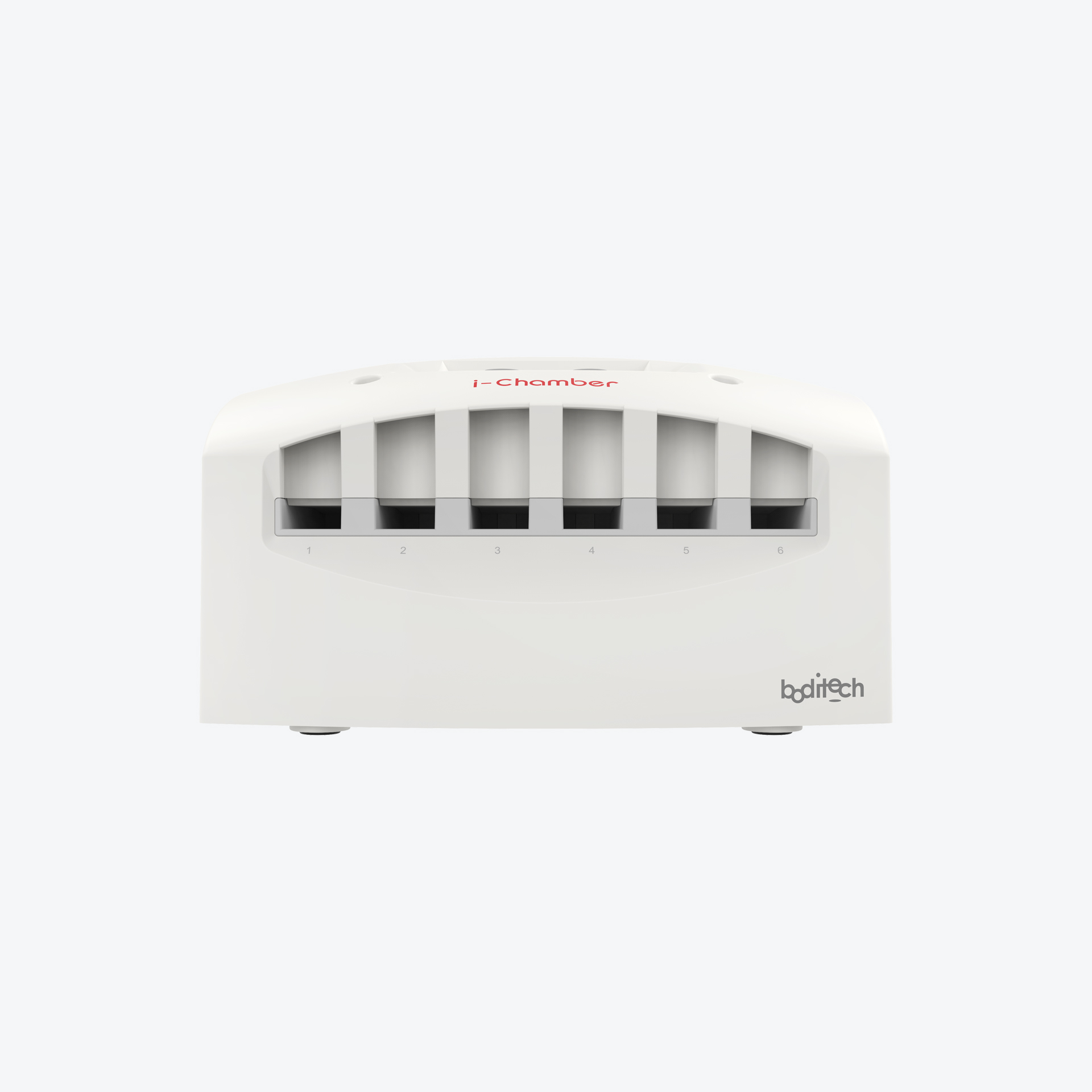 Auxiliary thermostat for temperature control management

i-chamber is an auxiliary device for the ichroma (ichroma ™ II) system and provides an environment set to the optimum temperature for the cartridge, which is an ichroma test reagent.

6 different slot / Independent temperature control system
Independent time control
In Your Medical Field
The TSH test can be administered on-site to measure the level of TSH in 12 minutes, rendering it an ideal choice for facilities away from immediate and comprehensive diagnostic support. OB/Gyns (obstetrics/gynecology), GPs (General practitioners) and pediatricians could find the test befitting their facilities.