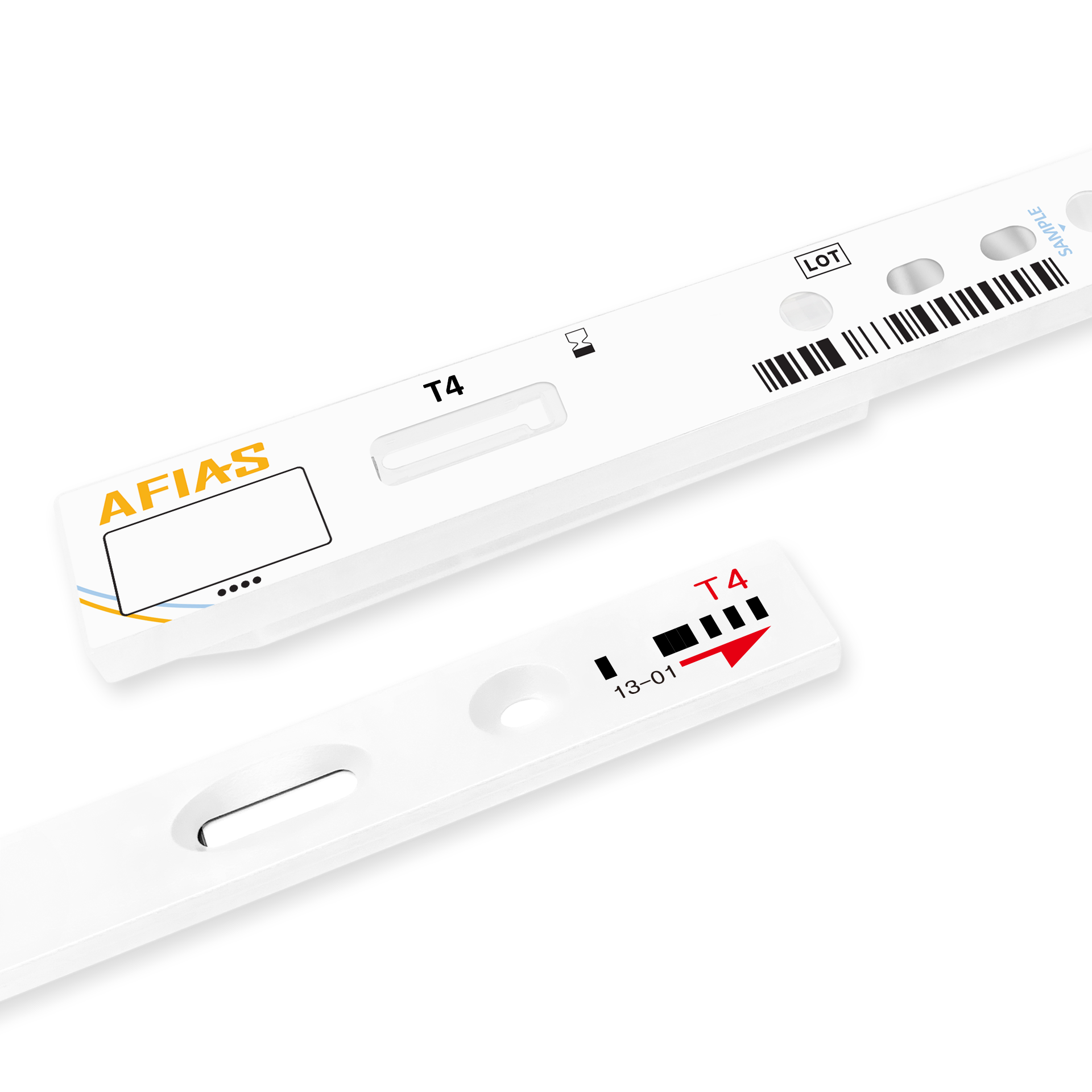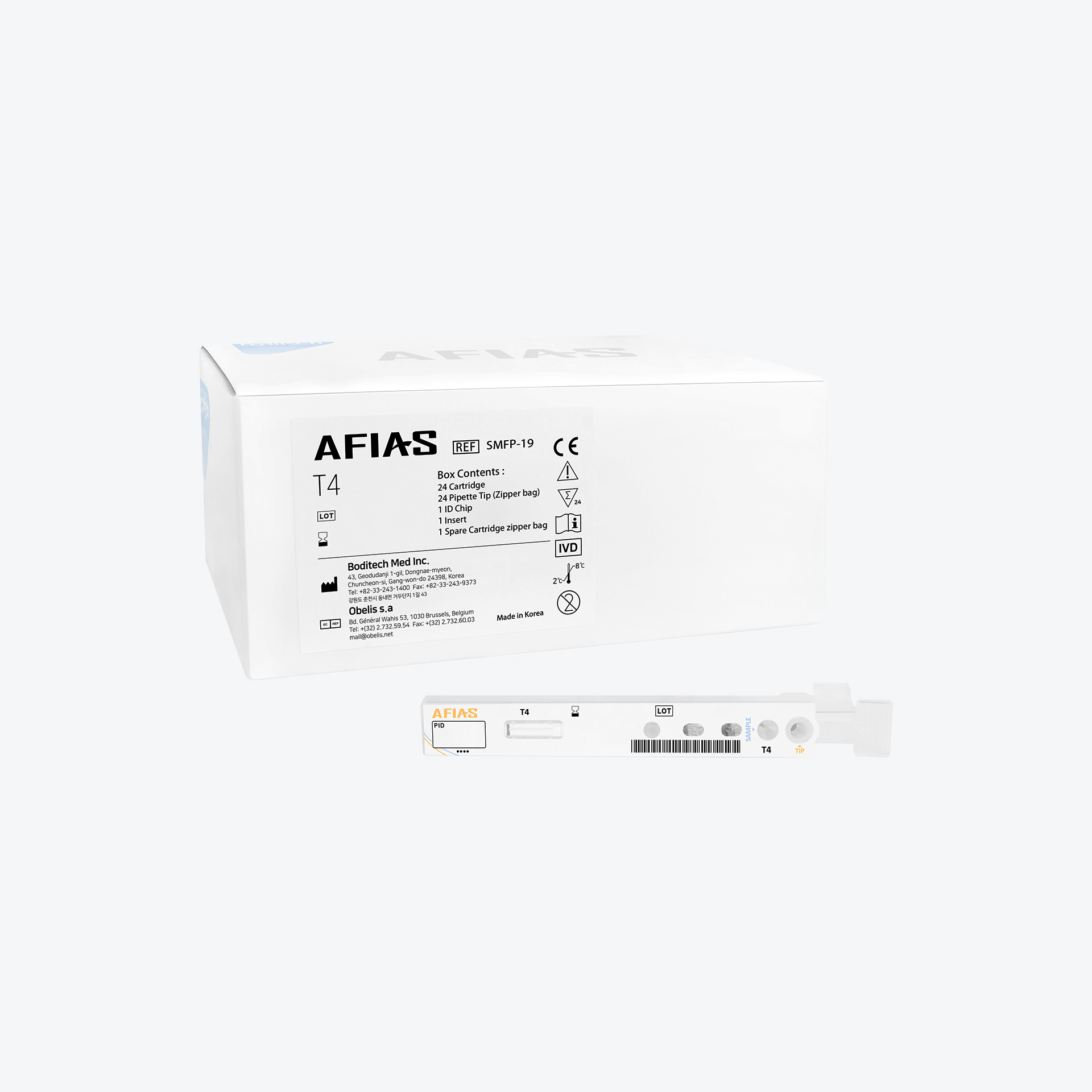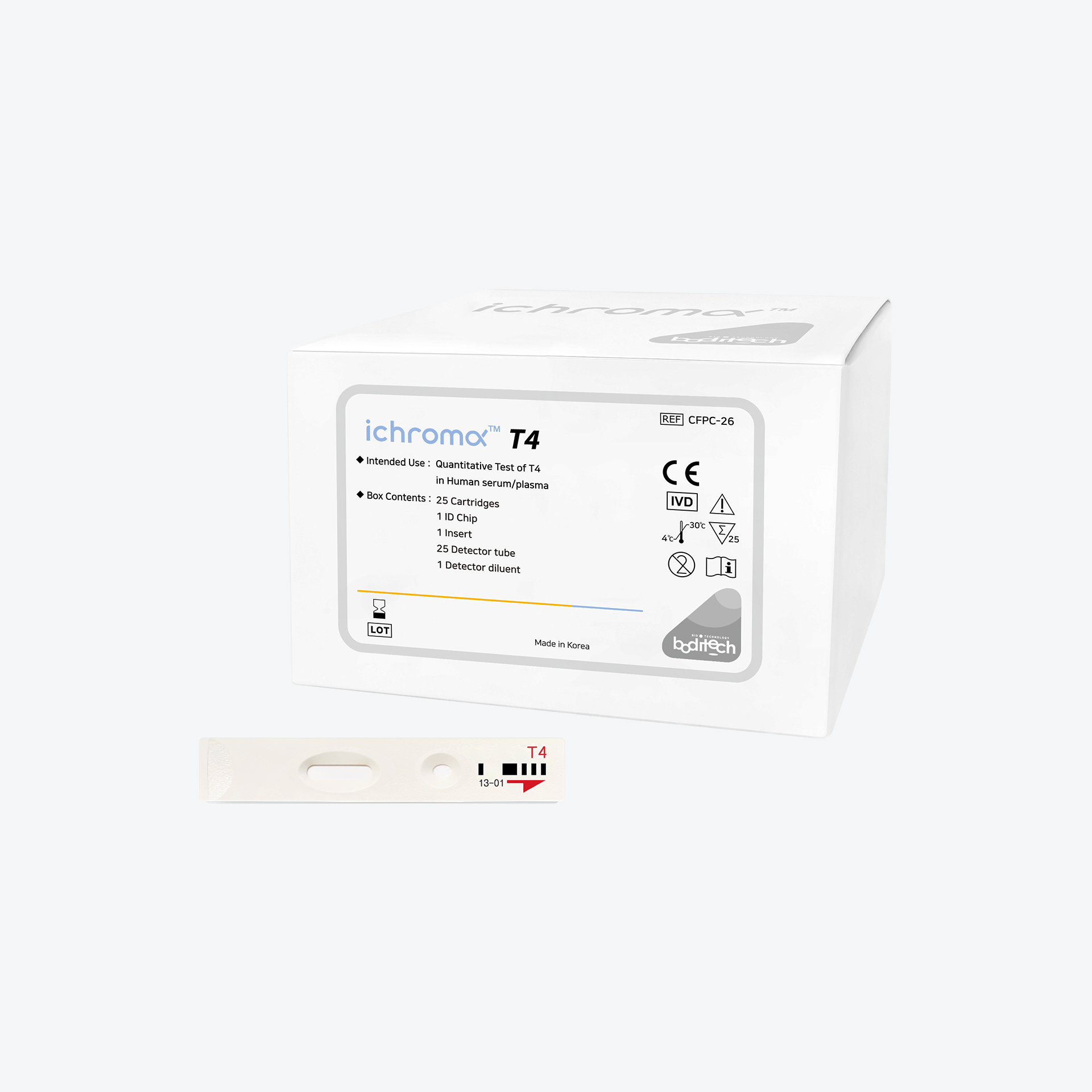 T4
Assessing to diagnosis & to monitor thyroid diseases(T4)
Thyroxine (T4) is a type of thyroid hormone. An abnormal amount of T4 may indicate thyroid disease. The T4 test measures total T4, including T4 bonded to protein and free T4. A T4 test will help determine what type of problem is affecting the thyroid.
ichroma™
About Using Reagent
Sample Types

plasma, serum

Reaction Time

AFIAS 10mins, ichroma 16mins

Detection Range

AFIAS (10.23 – 300 nmol/ml)
ichroma™ (10.23 – 300 nmol/ml)

Indication

Thyroidism, hypothyroidism
Available Accessory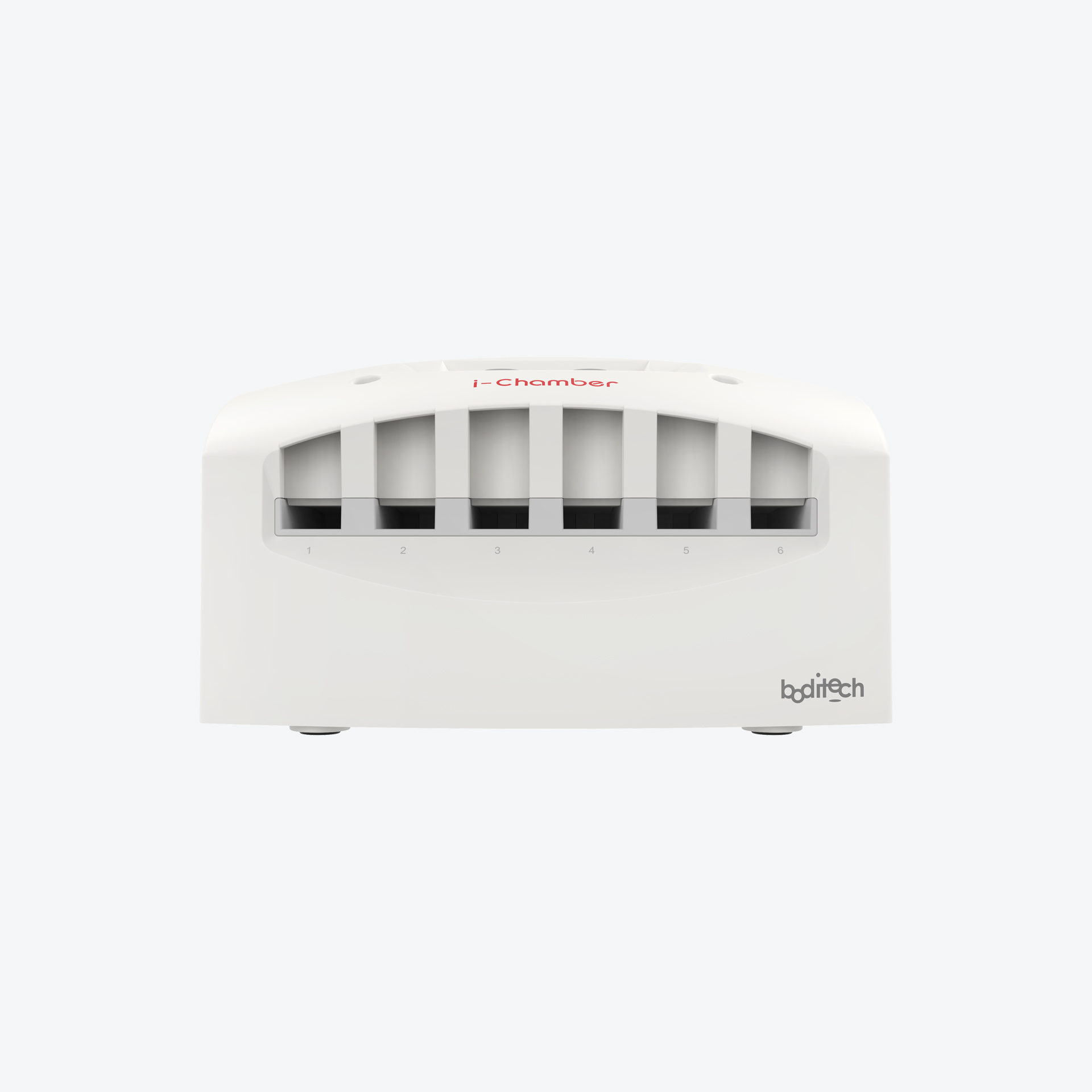 Auxiliary thermostat for temperature control management

i-chamber is an auxiliary device for the ichroma (ichroma ™ II) system and provides an environment set to the optimum temperature for the cartridge, which is an ichroma test reagent.

6 different slot / Independent temperature control system
Independent time control
In Your Medical Field
It helps to diagnose thyroid dysfunction and receive appropriate treatment by quickly and accurately quantifying T4 in blood in small & medium hospitals and helps to confirm the treatment effect through periodic measurement along with other thyroid markers (T3, TSH).