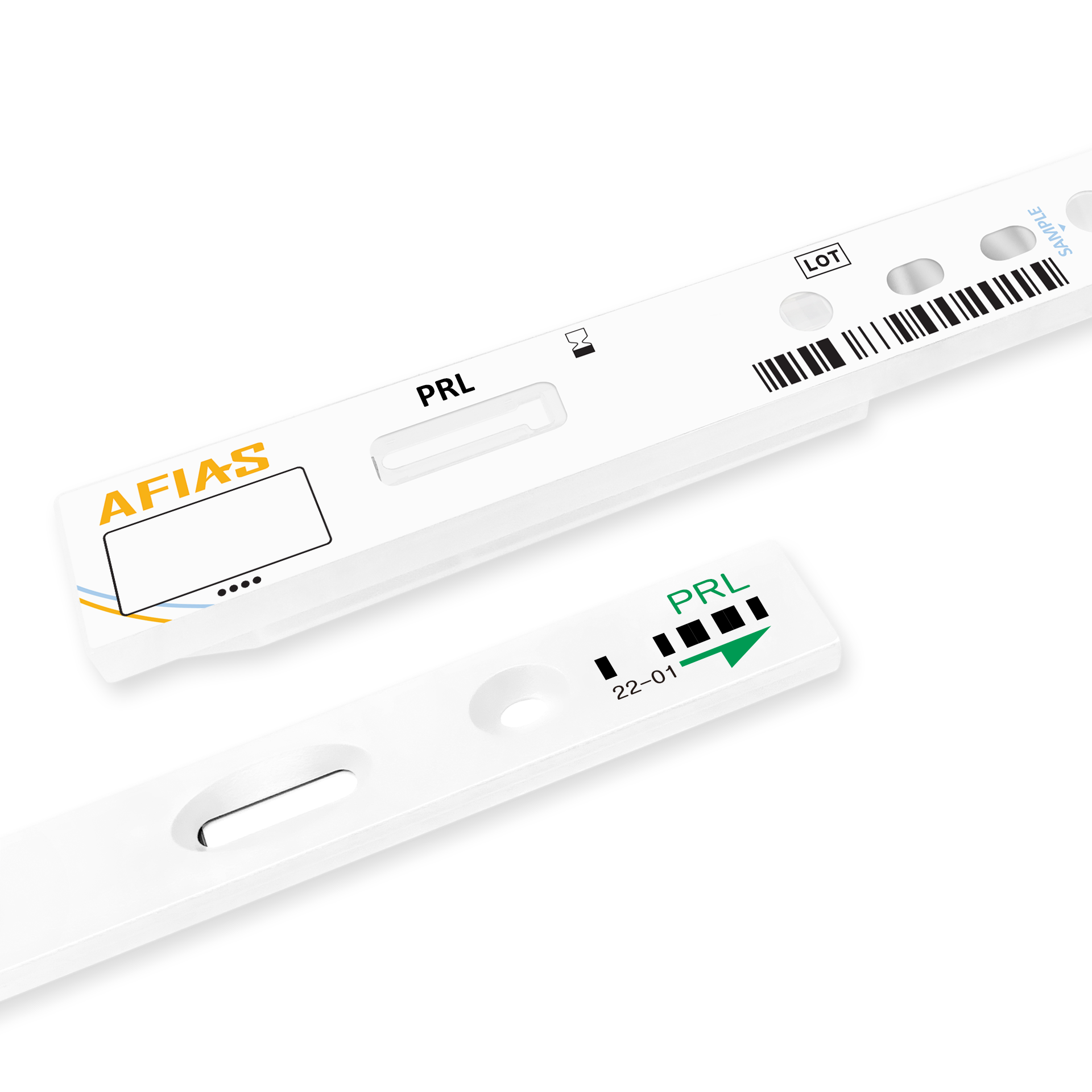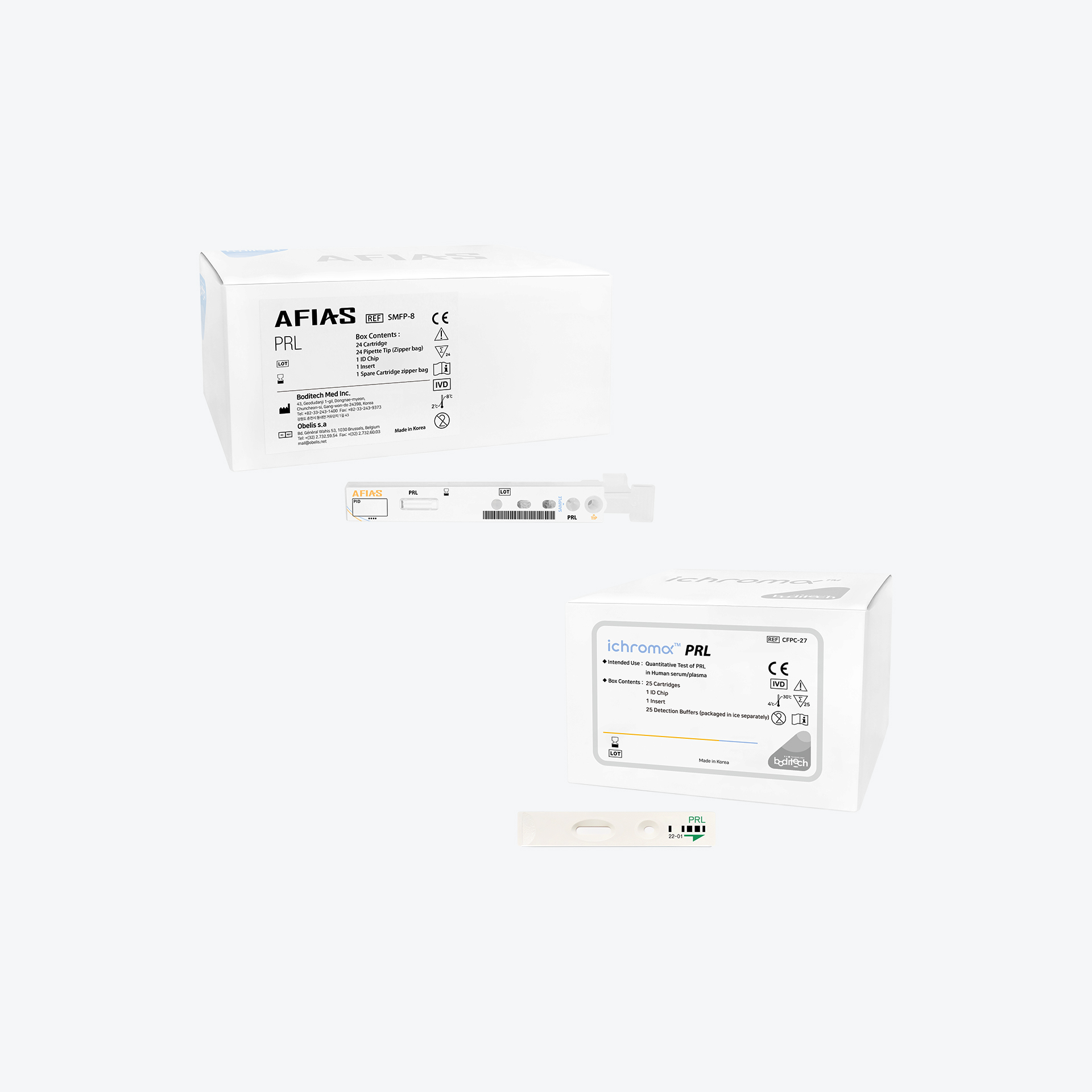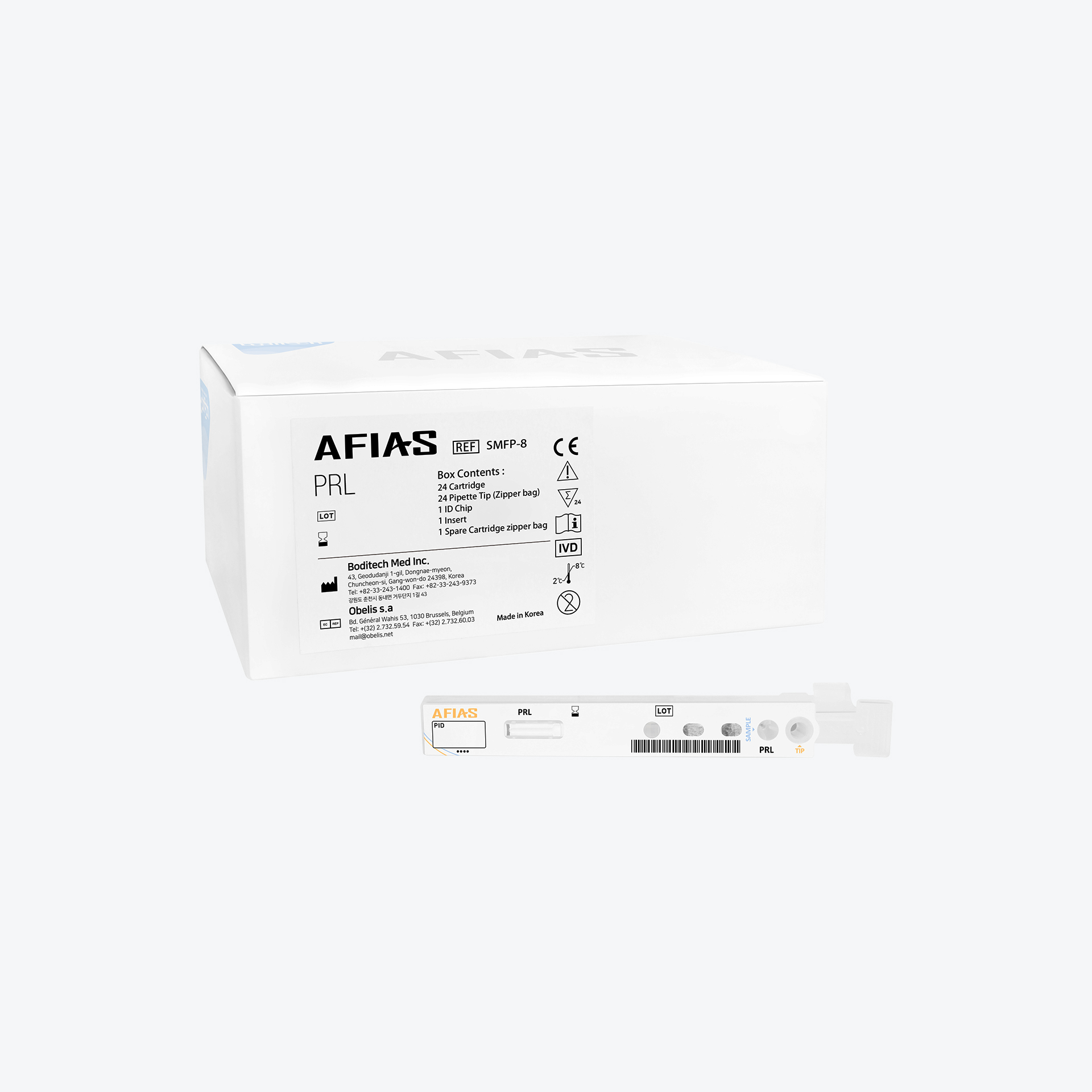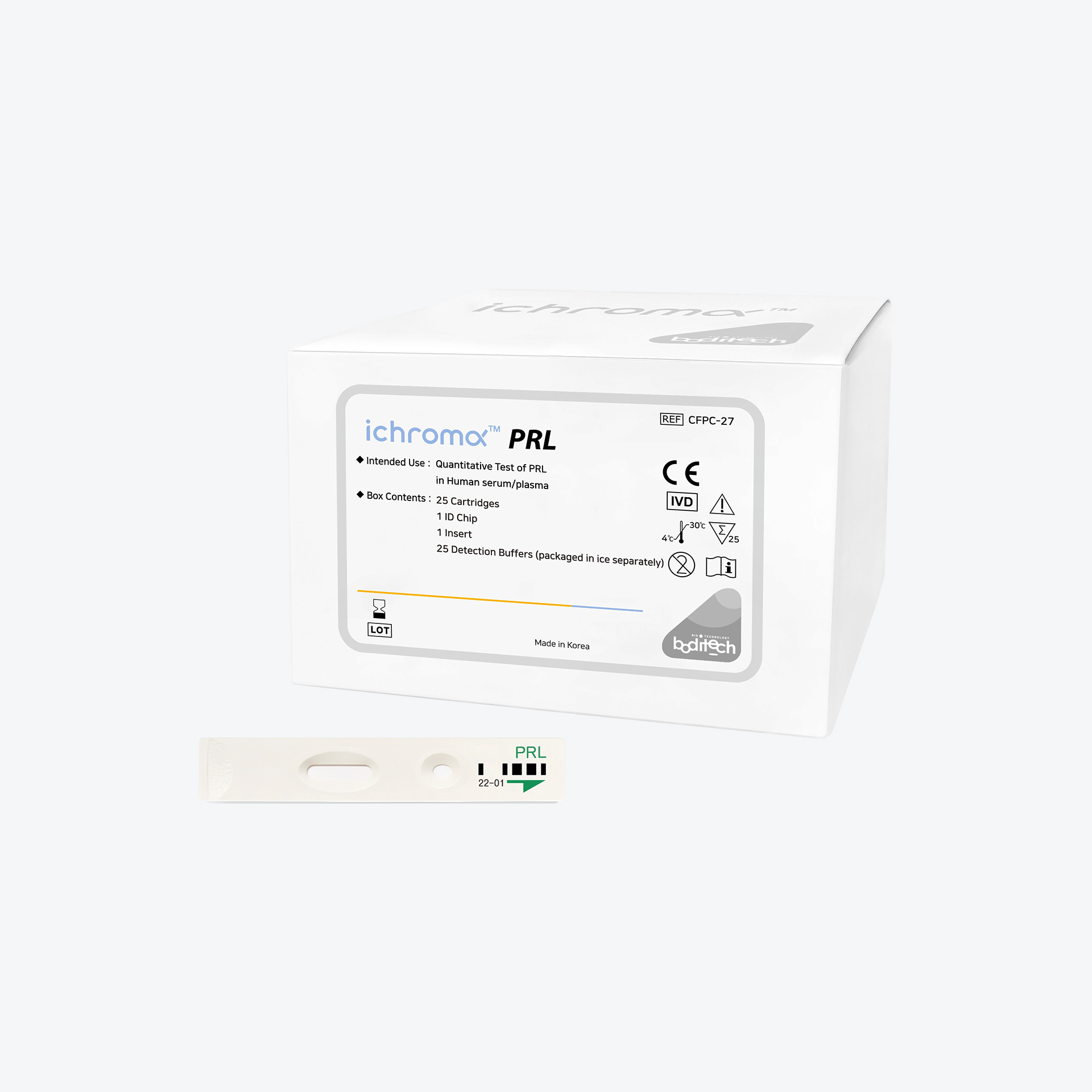 Prolactin (PRL)
Assessing to diagnose hypothalamic impairments & pituitary disorders
This test helps select and diagnose mammary gland development, infertility treatment and pituitary diseases by quantifying blood PRL.
ichroma™
About Using Reagent
Sample Types

whole blood(AFIAS), plasma, serum

Reaction Time

10 mins

Detection Range

AFIAS (1 – 100 ng/ml)
ichroma™ (1 – 100 ng/ml)

Indication

Tracking the causes of infertility, amenorrhea. Prediction & monitoring of fertility, menopause.
In Your Medical Field
In OB/Gyns (obstetrics/gynecology) and infertility clinics, finding the root cause of infertility calls for a series of repeated hormone tests. Prolactin plays a vital role in this arena. The Prolactin test runs on a POC platform and a member of the staff can run the test with minimal training, facilitating the repeated tests readily available in the clinic that otherwise have to send the sample out to a third-party laboratory.