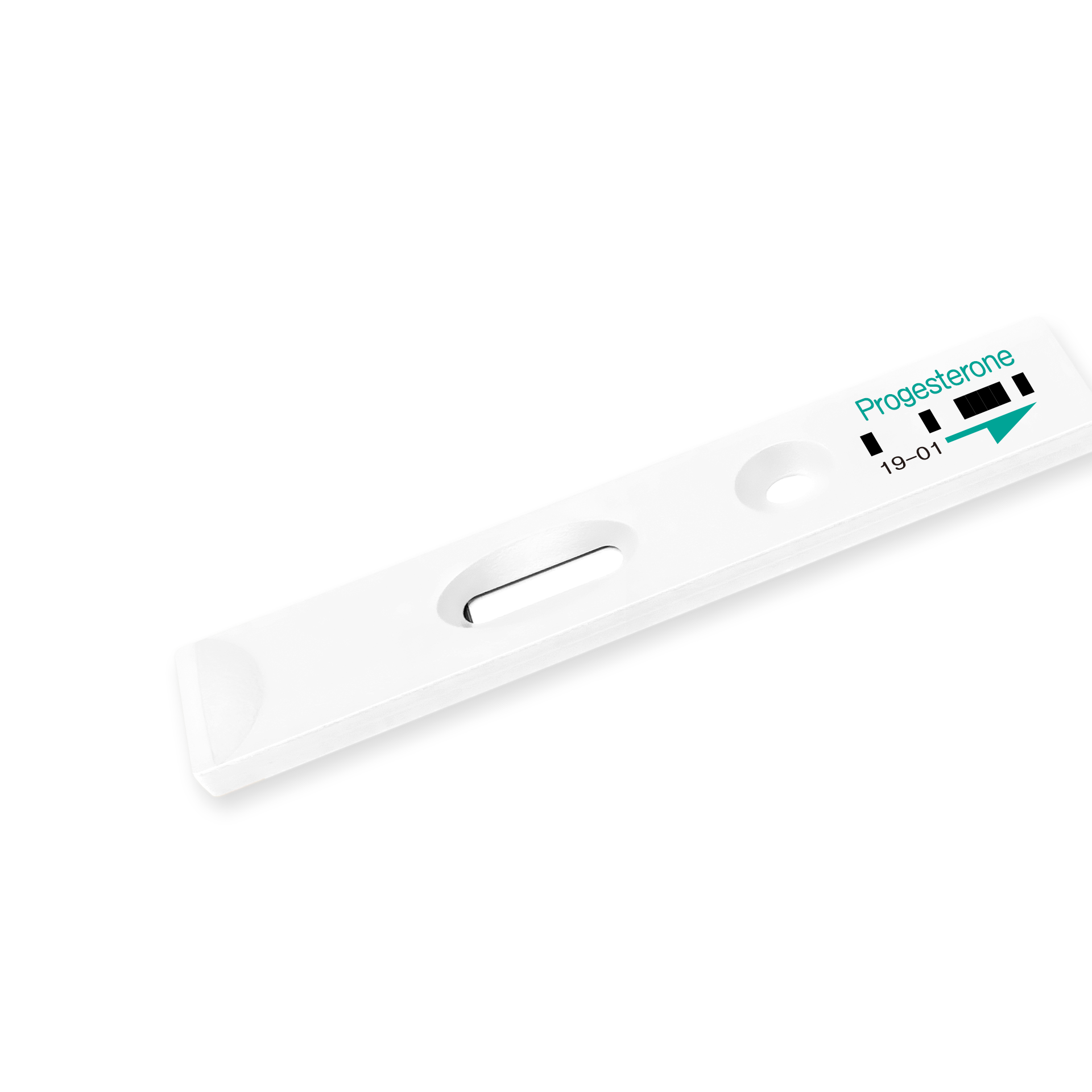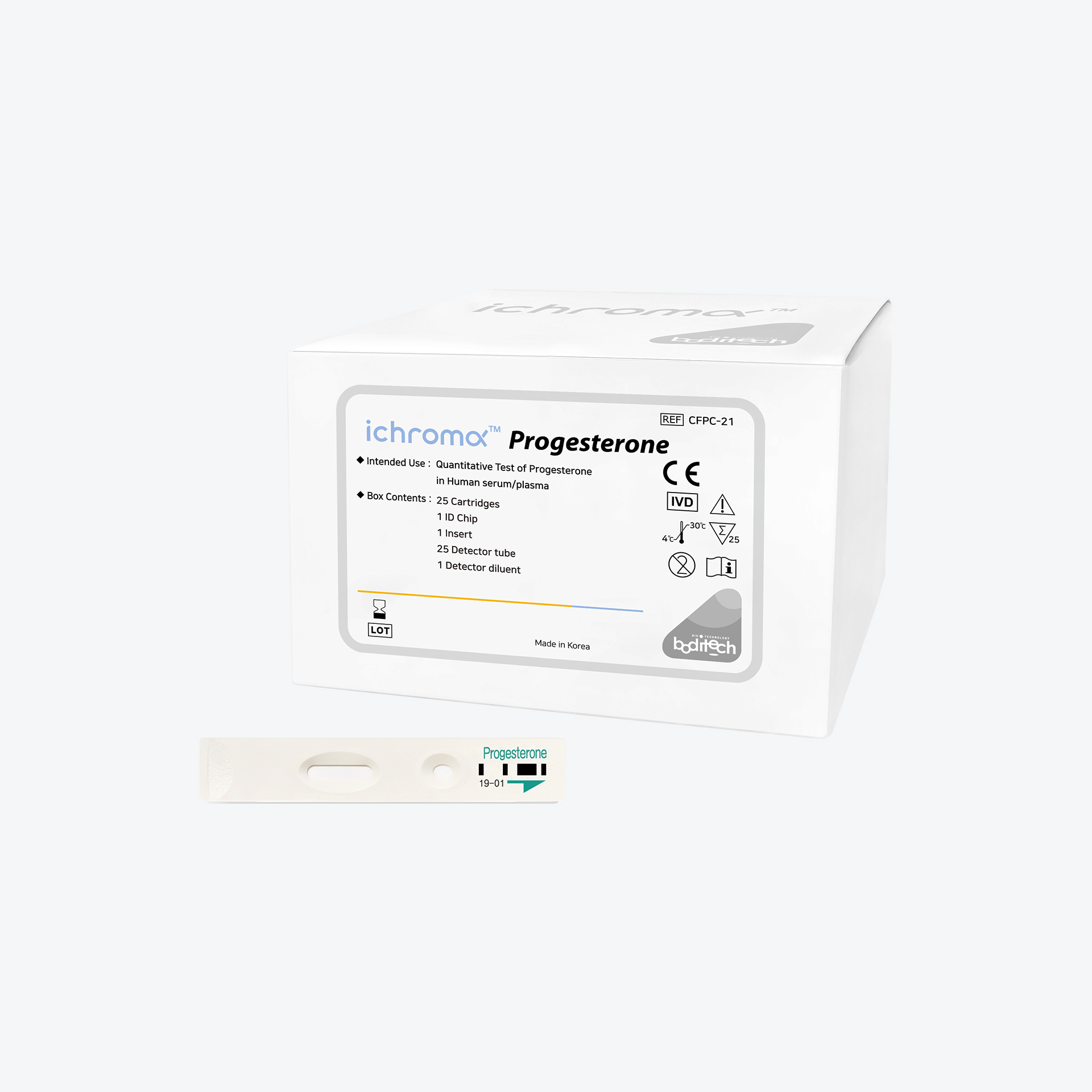 Progesterone
Monitoring ovulation abnormalities and predicting miscarriage & ectopic pregnancy
The progesterone test kit measures the level of progesterone in the blood. The progesterone test alone is not enough to diagnose a particular problem. But the result may help provide answers to causes of infertility, risk of miscarriage, ovulation, and ectopic pregnancy.
ichroma™

ichroma™
About Using Reagent
Sample Types

plasma, serum

Reaction Time

15 mins

Detection Range

1.4 – 40 ng/ml, 4.45 – 127.2 nmol/L

Indication

Diagnosis of ovulation abnormalities, ovulation monitoring in infertility treatment, prediction of miscarriage or ectopic pregnancy
Available Accessory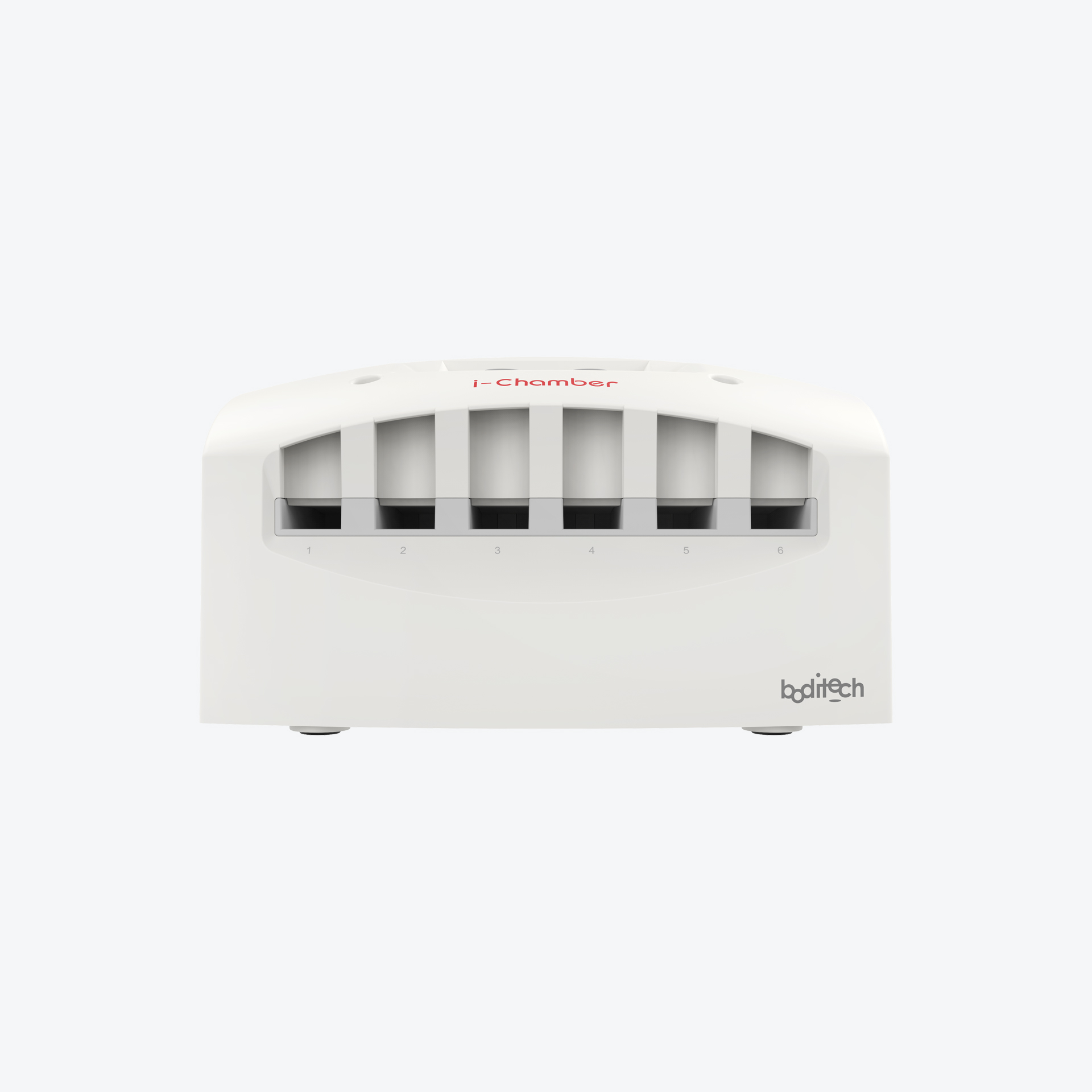 Auxiliary thermostat for temperature control management

i-chamber is an auxiliary device for the ichroma (ichroma ™ II) system and provides an environment set to the optimum temperature for the cartridge, which is an ichroma test reagent.

6 different slot / Independent temperature control system
Independent time control
In Your Medical Field
The progesterone test result can provide information for clinicians with infertility issues. Any infertility, OB/Gyns (obstetrics/gynecology) and field clinics away from fully equipped lab support can benefit from this test: its POC nature, fingertip blood, fast TAT and reliable results should prove its value in the field.