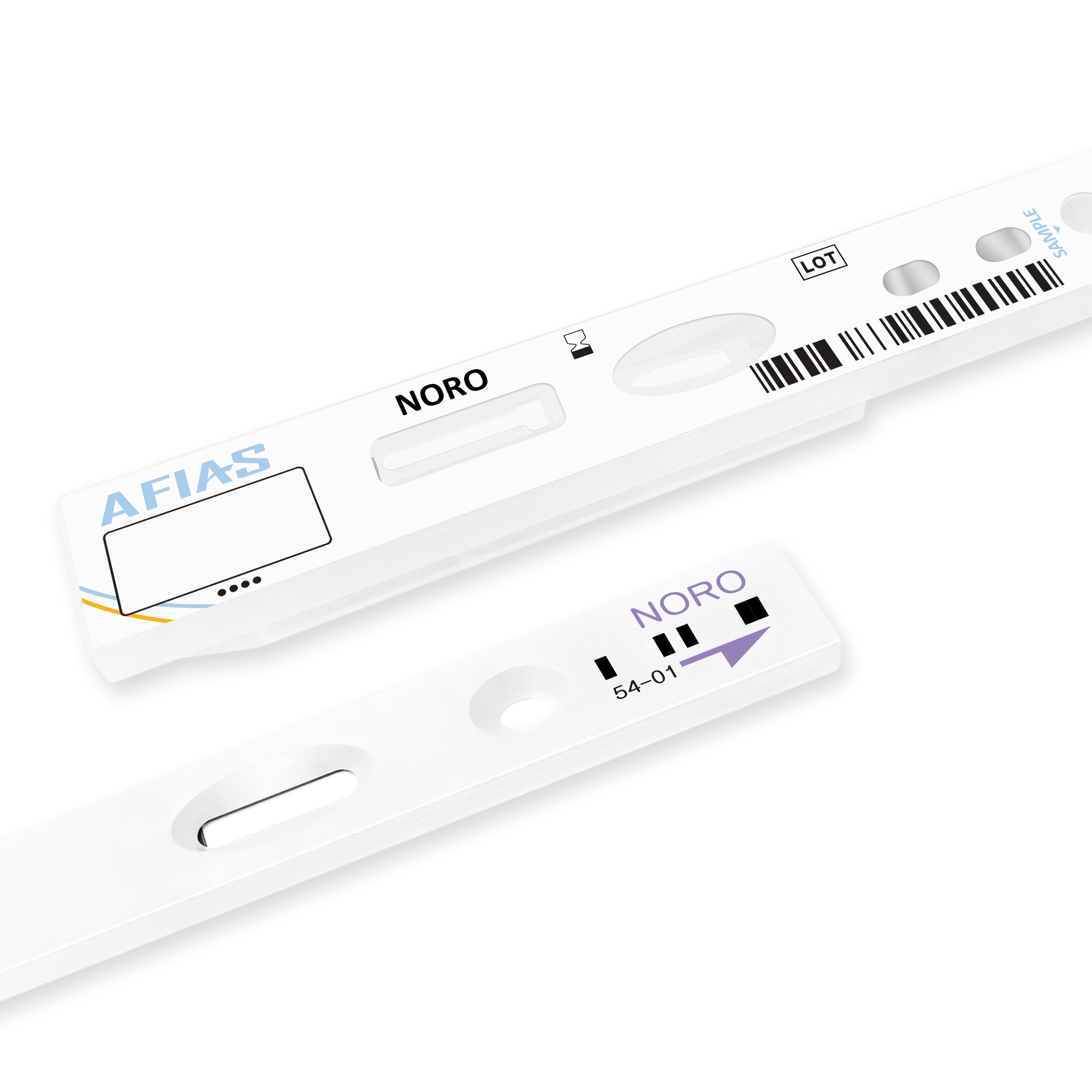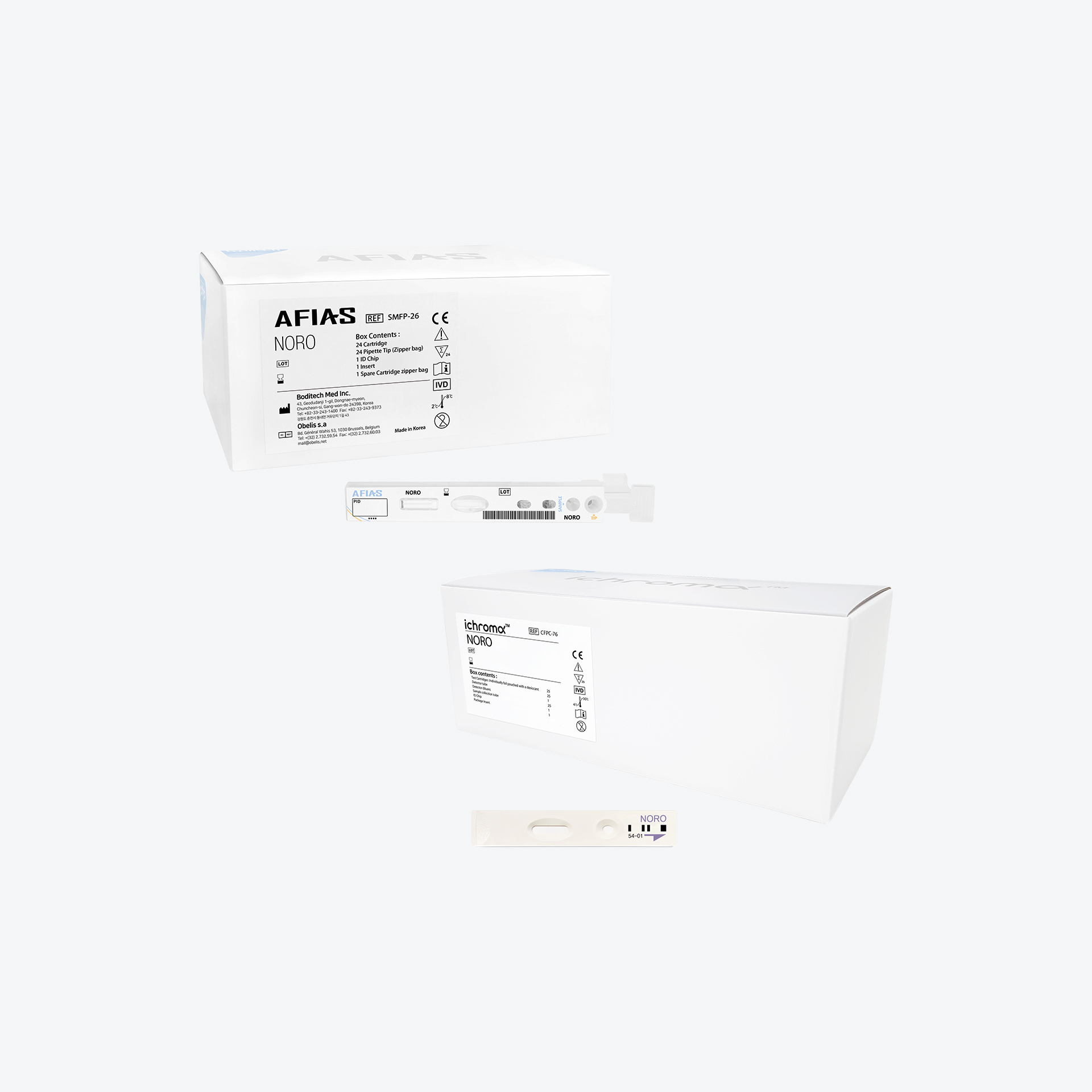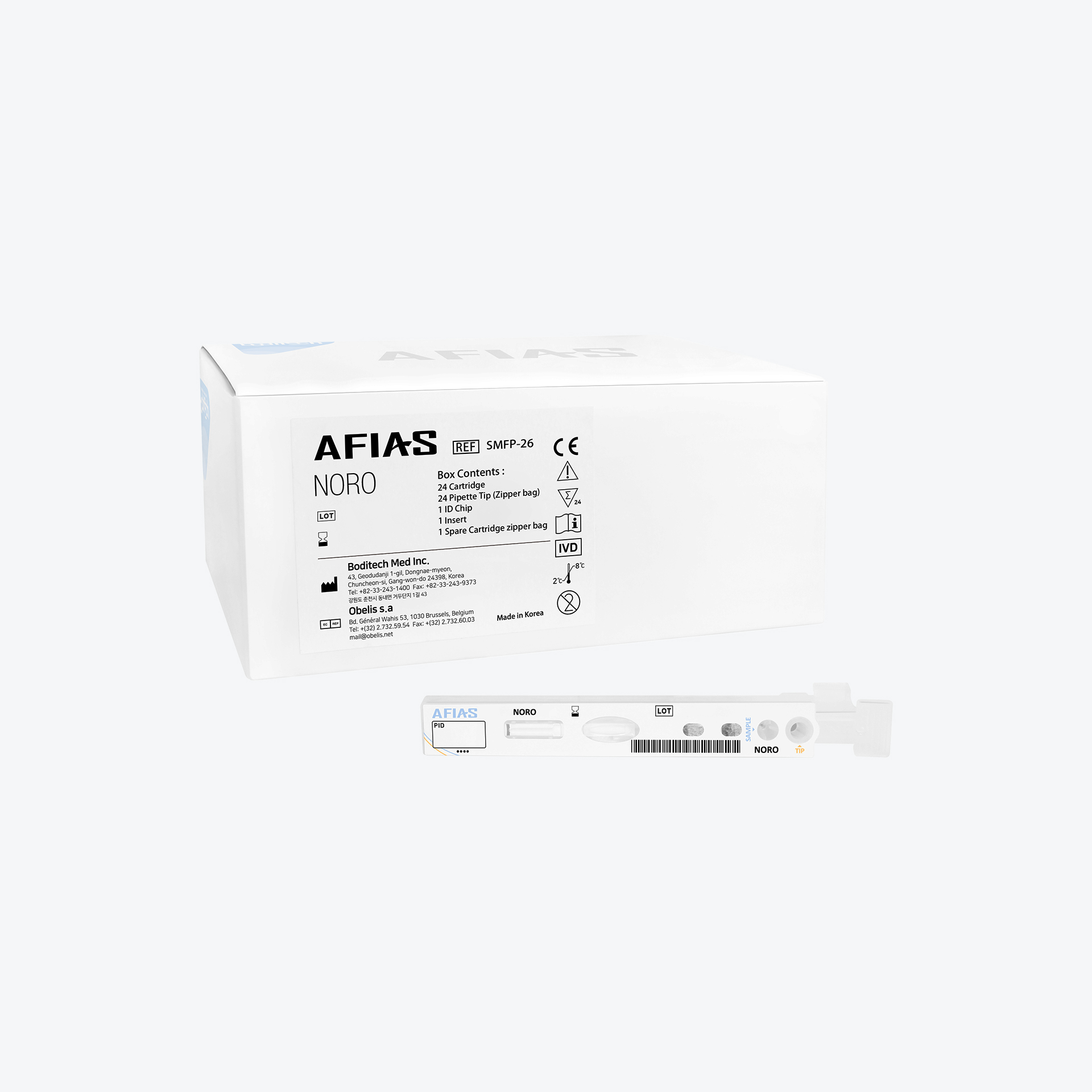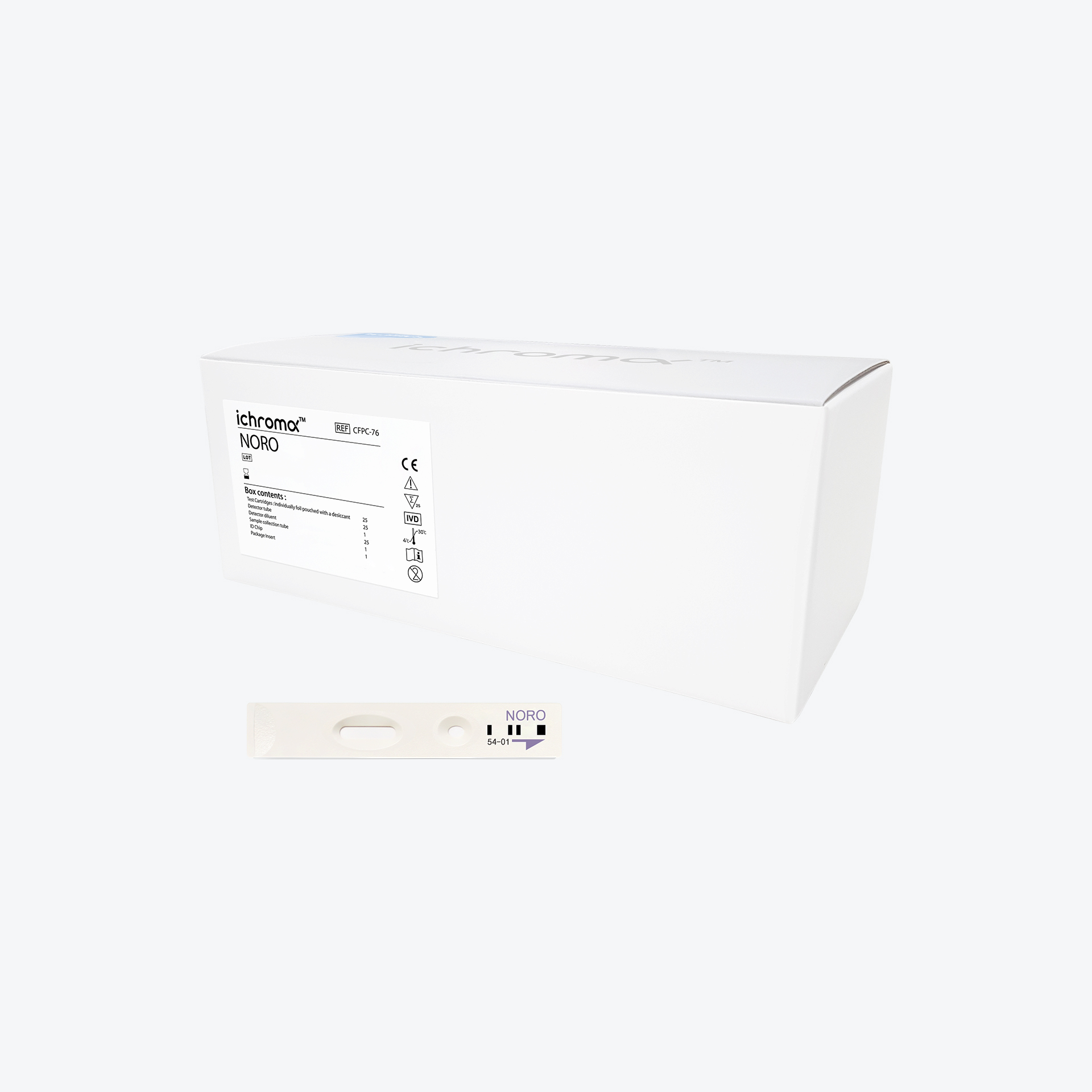 Norovirus (Noro)
Detecting the norovirus from the stool sample
The active norovirus spreads through contaminated drinking water and related food sources and can cause mass food poisoning. ichromaTM & AFIAS ROTA test can deliver rapid diagnostics in an easy-to-use format even in field clinics to help curtail the spread of the infectious disease.
Diagnosis diseases

Norovirus Gastroenteritis
About Using Reagent
Sample Types

Stool

Reaction Time

12 mins

Detection Range

qualitative
AFIAS (0-200 COI)
ichroma™ (0-200 COI)

Indication

Acute gastroenteritis, Norovirus gastroenteritis
In Your Medical Field
Infections by the norovirus can spread to the community fast and can be a serious health hazard that requires an immediate response. Confirmation by ELISA or PCR takes hours and days depending on the clinical support structure. ichromaTM & AFIAS ROTA test can deliver the test result in 12 minutes without the PCR, which makes them an ideal choice for field clinics and care service providers for the elderly.
Our Efforts to be with you