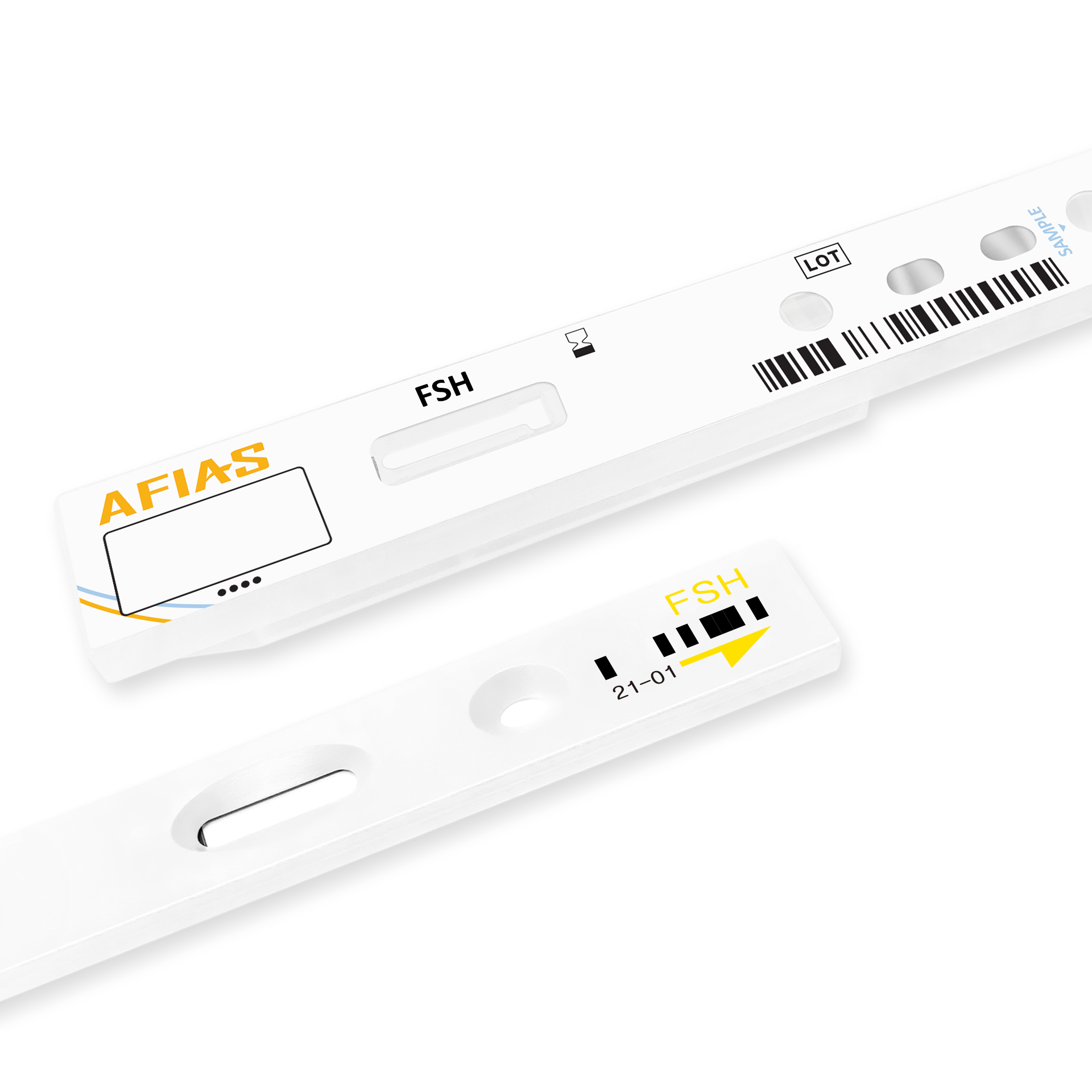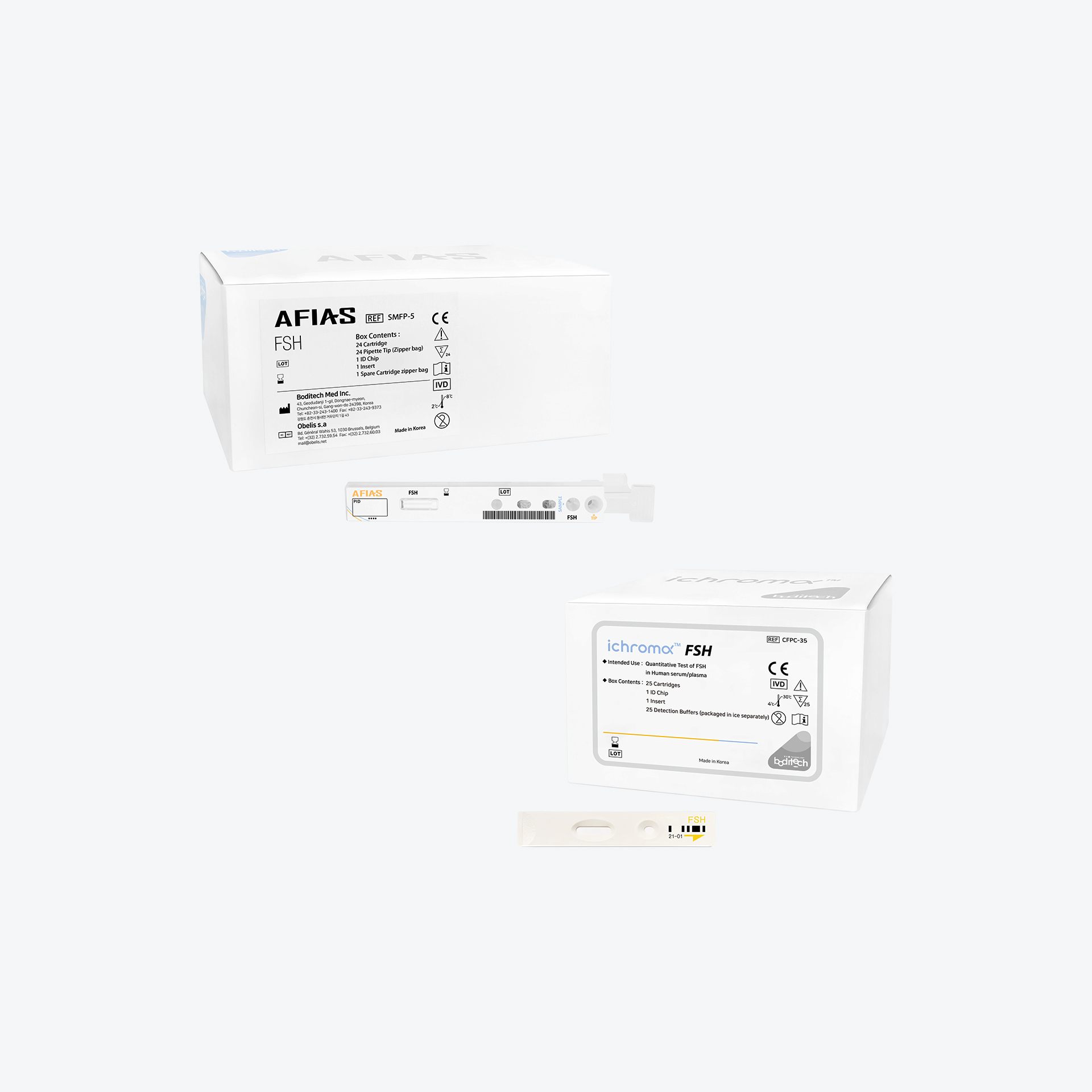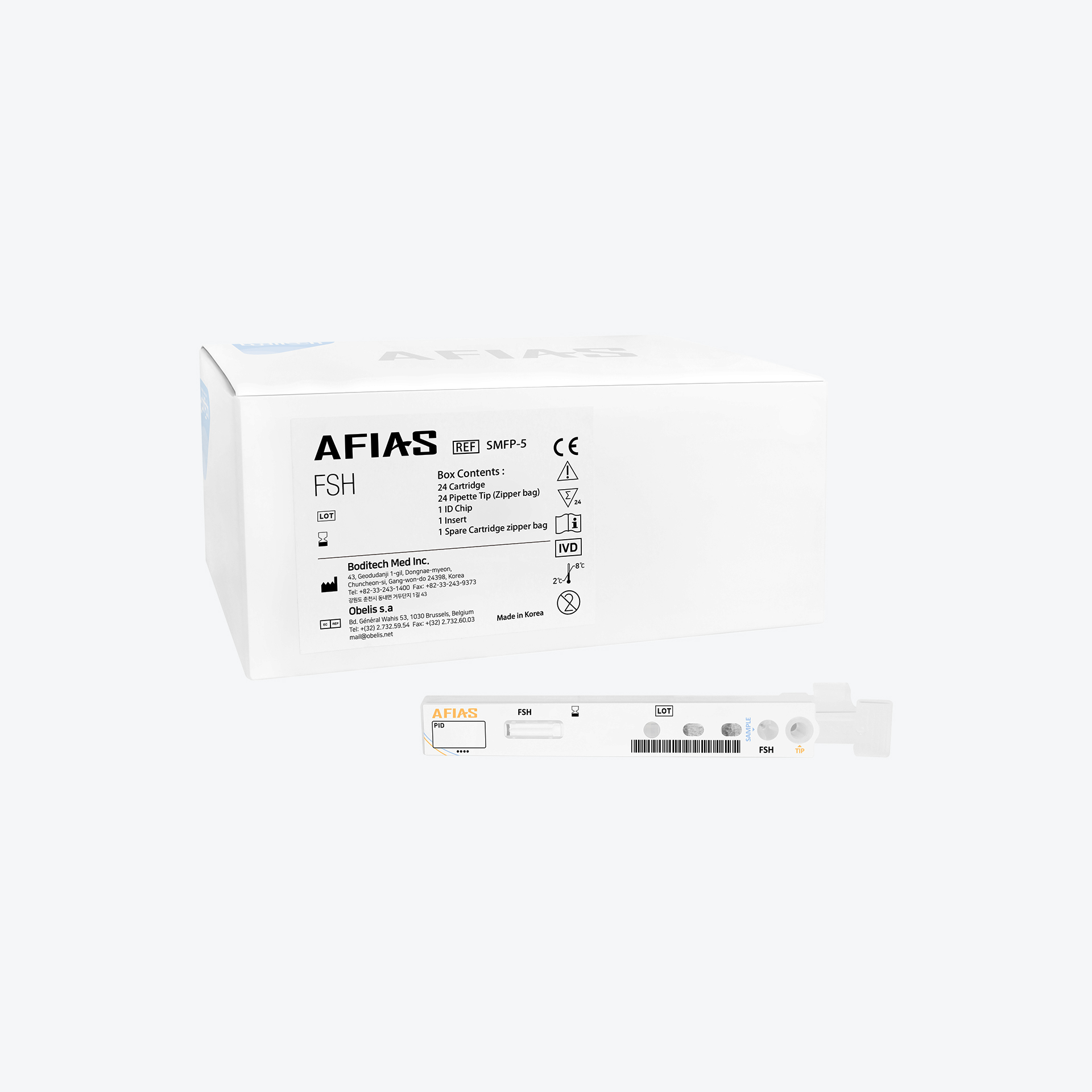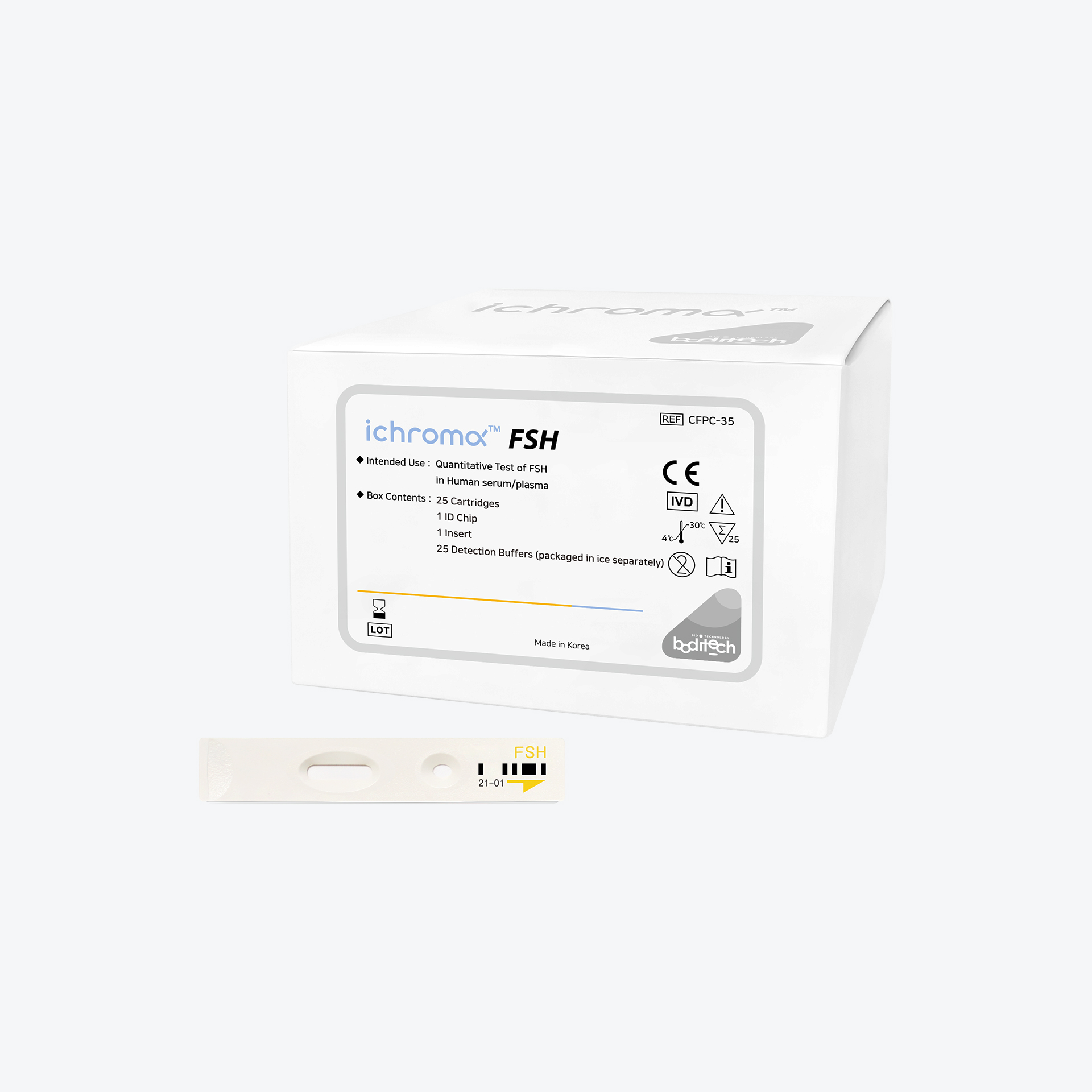 Follicle-stimulating Hormone (FSH)
Diagnosis of early menopause & ovarian degeneration and infertility
This test can help figure out the cause of infertility, problems with ovarian functions, menstrual abnormalities and congenital or acquired gonadotropin development disorder or infertility.
ichroma™
About Using Reagent
Sample Types

whole blood (AFIAS), plasma, serum

Reaction Time

AFIAS 12mins
ichroma™ 15mins

Detection Range

AFIAS (1 – 100 mIU/ml)
ichroma™ (1 – 100 mIU/ml)

Indication

Premature menopause, Premature ovarian failure, Precocious puberty, Sterility, abnormal menstruation
In Your Medical Field
Practitioners in OB/GYN (obstetrics/gynecology) and infertility clinics would find this test just right for their practices. They can run the test in a POC setting with minimal sample handling, get the result in just 12 minutes, and that they can continue consulting their patients without further delays.