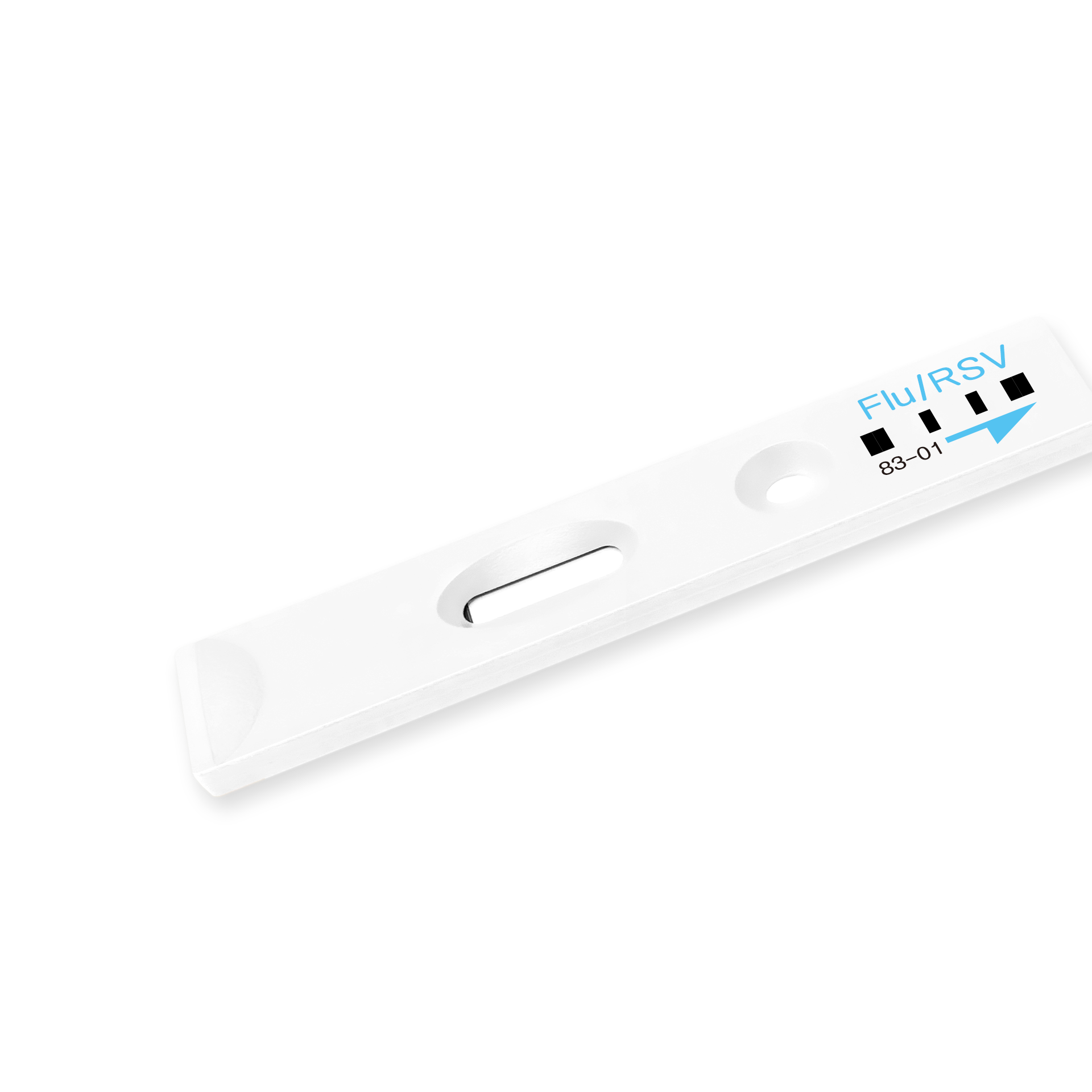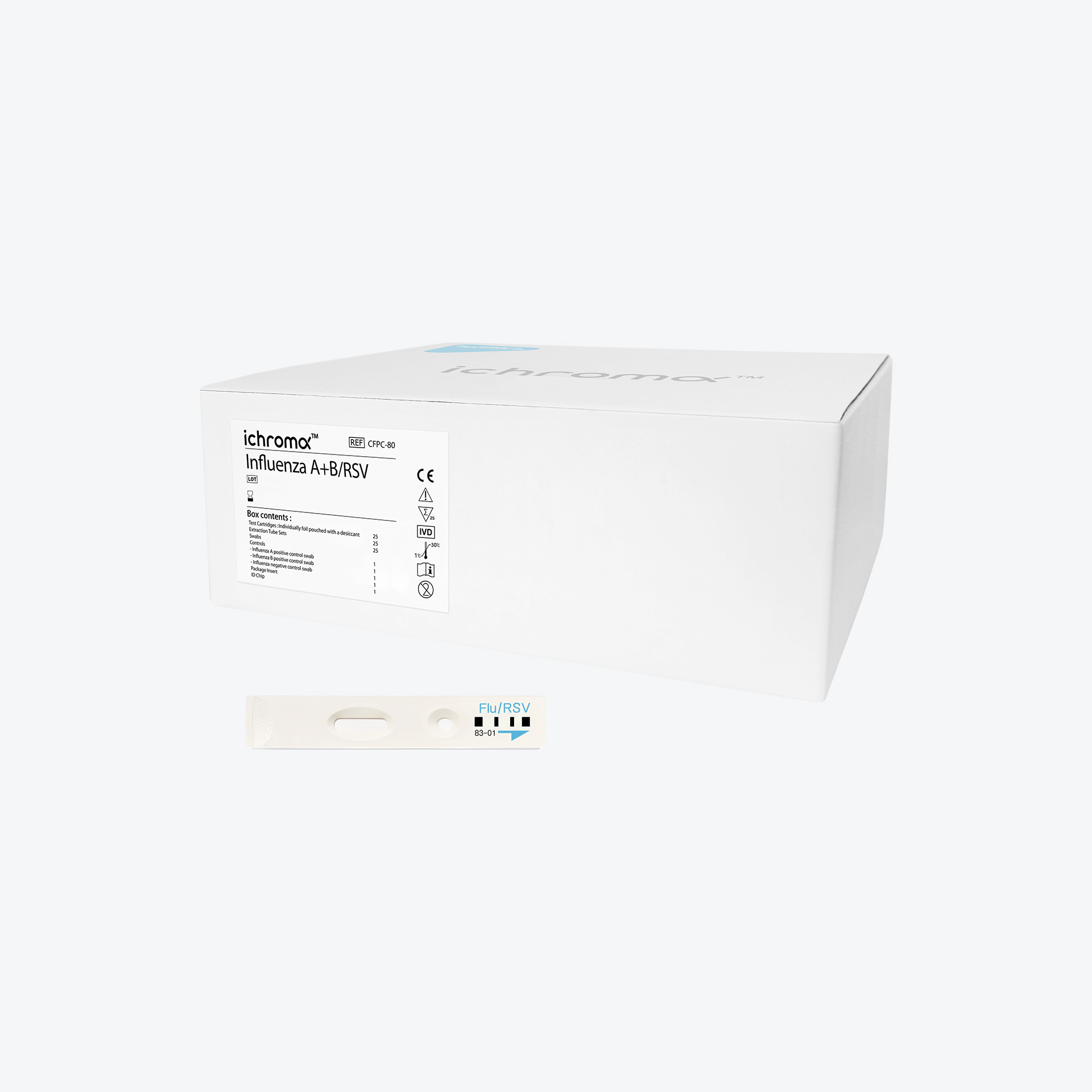 Influenza A+B/RSV Combo
Distinguish between flu and RSV infection
The Influenza A+B / RSV tests can help differentiate bacterial and viral respiratory infections, both of which display similar symptoms, making the proper identification difficult. With the test result, the clinician then devises an appropriate treatment plan without the risk of prescribing the incorrect type of medications.
Diagnosis diseases

Influenza A/B, RSV infection
ichroma™
About Using Reagent
Sample Types

Nasopharyngeal swab

Reaction Time

10 mins

Detection Range

Qualitative output

Indication

Influenza A and B, RSV infection
In Your Medical Field
The Influenza A+B / RSV tests identify which of viral Flu and bacterial RSV is causing the infection. This identification should help clinicians with treatment schemes including medications, preventing exposure to unnecessary medication due to lack of information on the pathogen.
Our Efforts to be with you