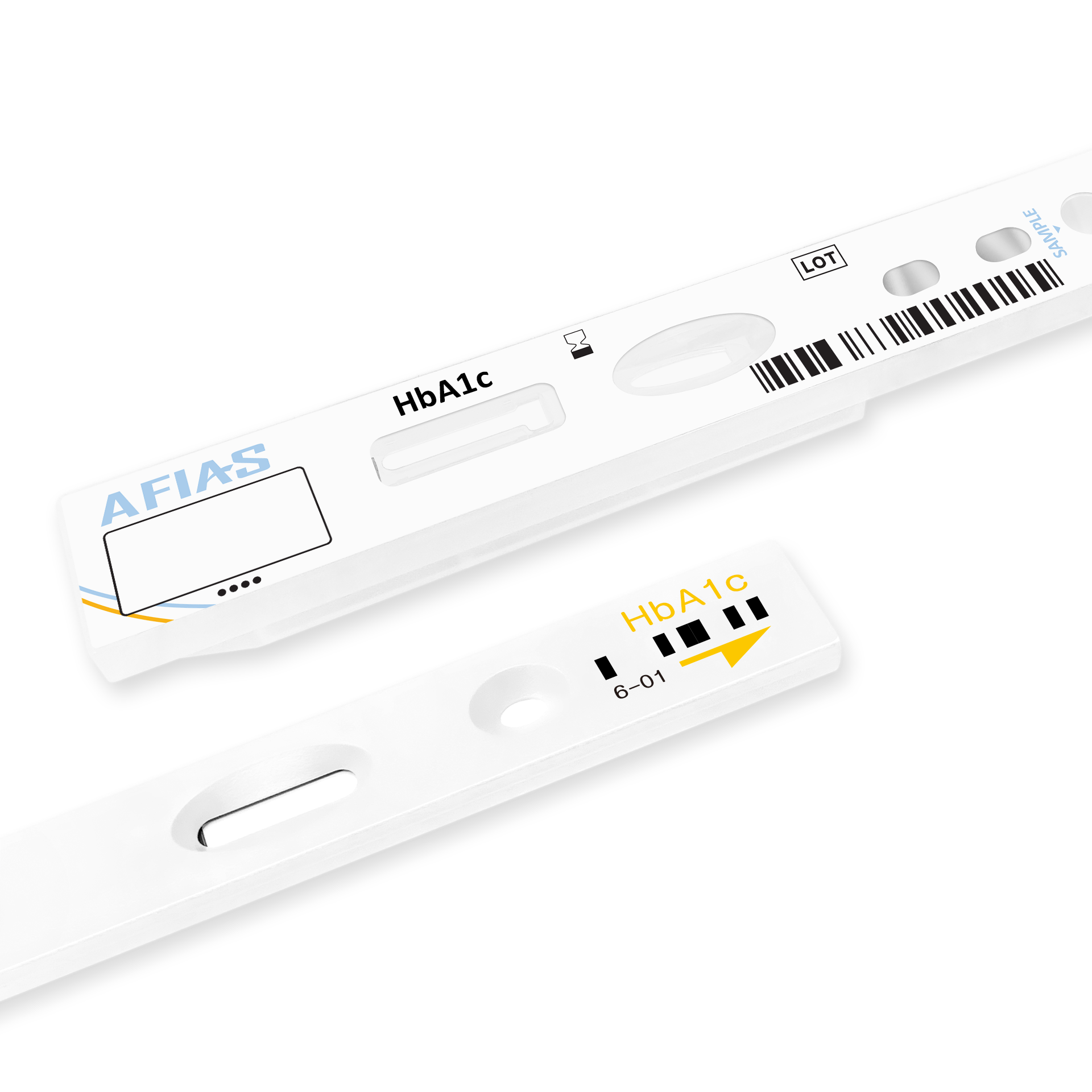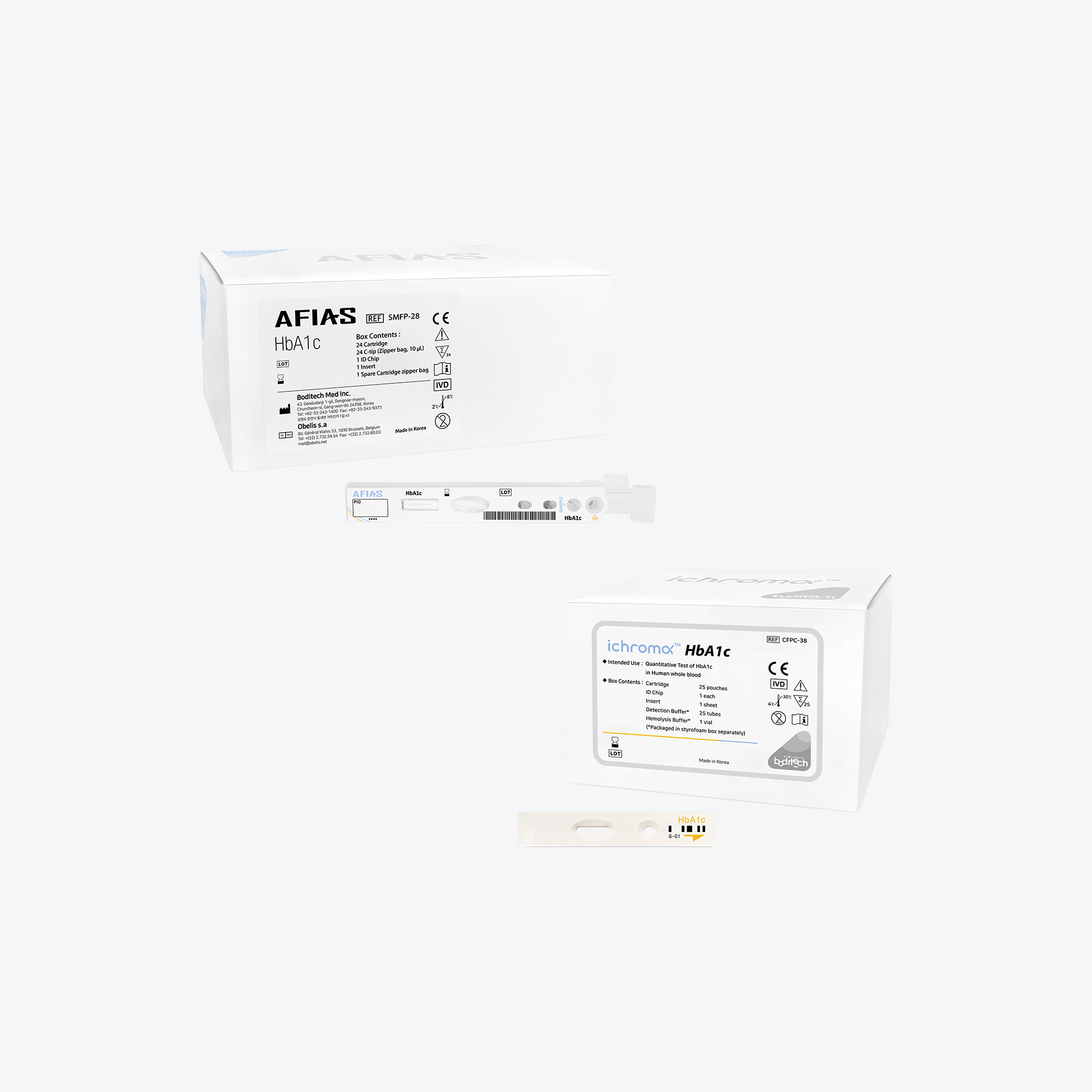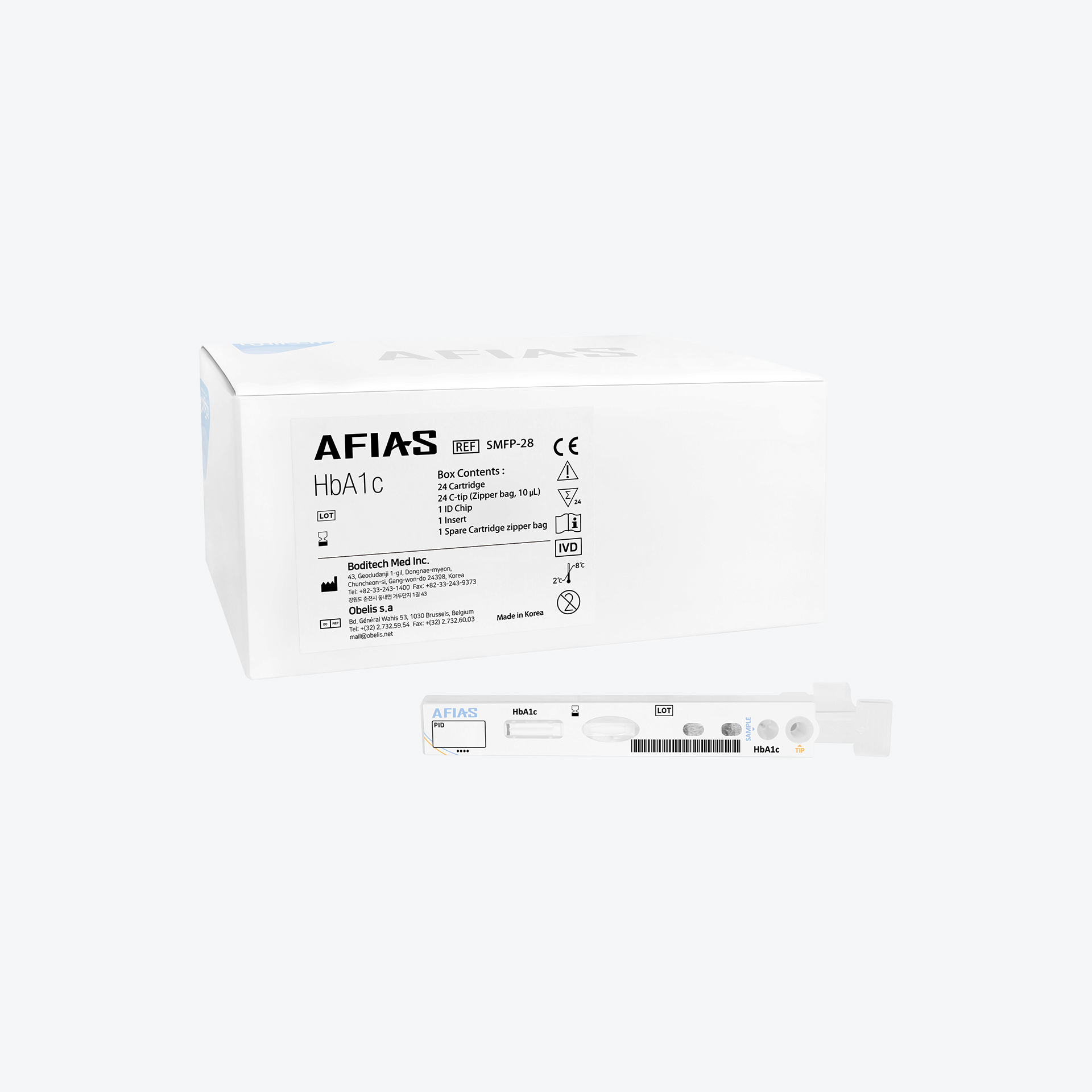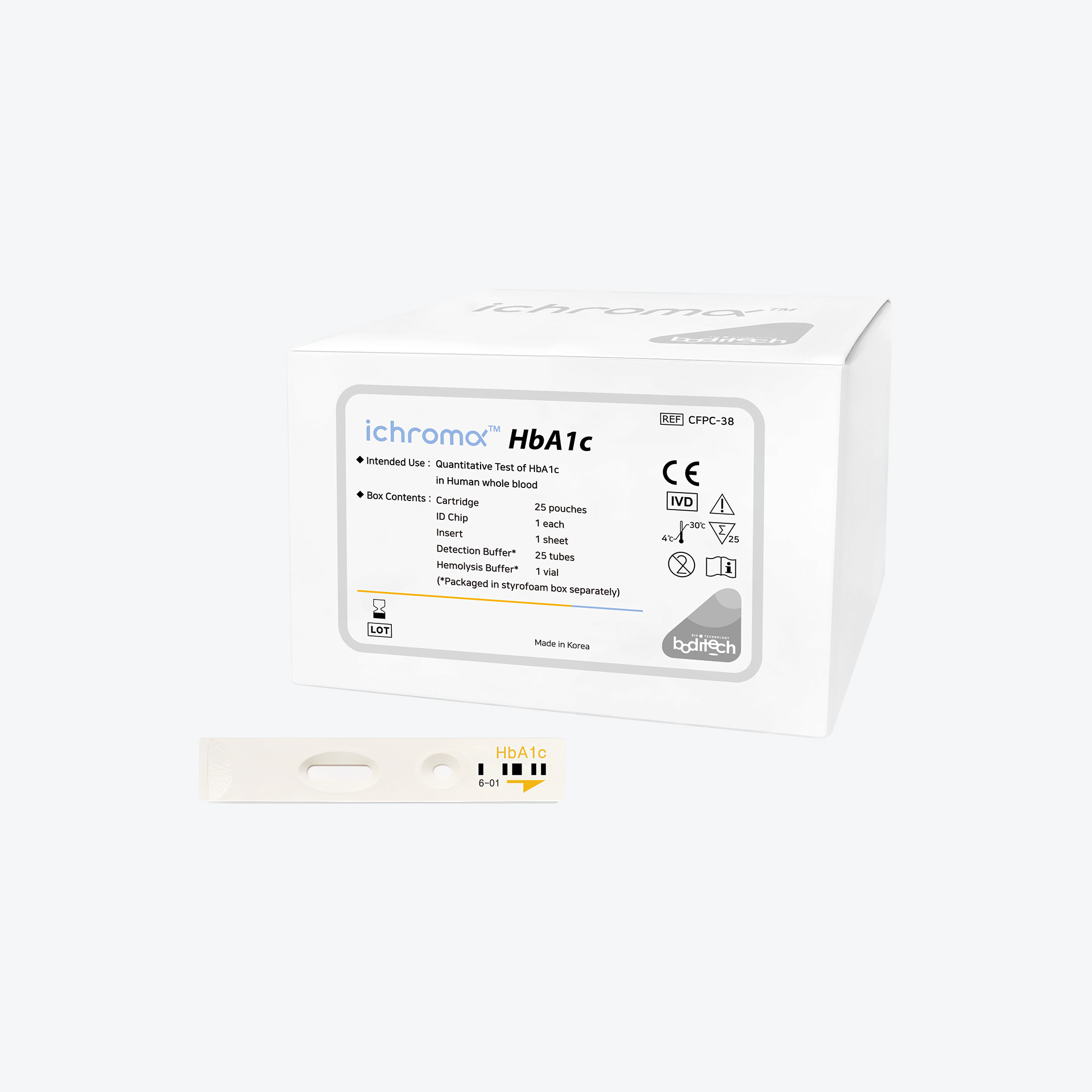 HbA1c
Assessing the level of glycated hemoglobin in the blood
This test is certified by NGSP (National Glycohemoglobin Standardization Program). It helps diabetic diagnosis, treatment, and prognosis by measuring the glycated hemoglobin concentration (%) in a small amount of blood over the past 3 months.
Diagnosis diseases

Diabetes
About Using Reagent
Sample Types

Whole blood

Reaction Time

ichroma™: 12 mins
AFIAS: 10 mins

Detection Range

4.0 – 15.0 % (NGSP)

Indication

Diabetes
Available Accessory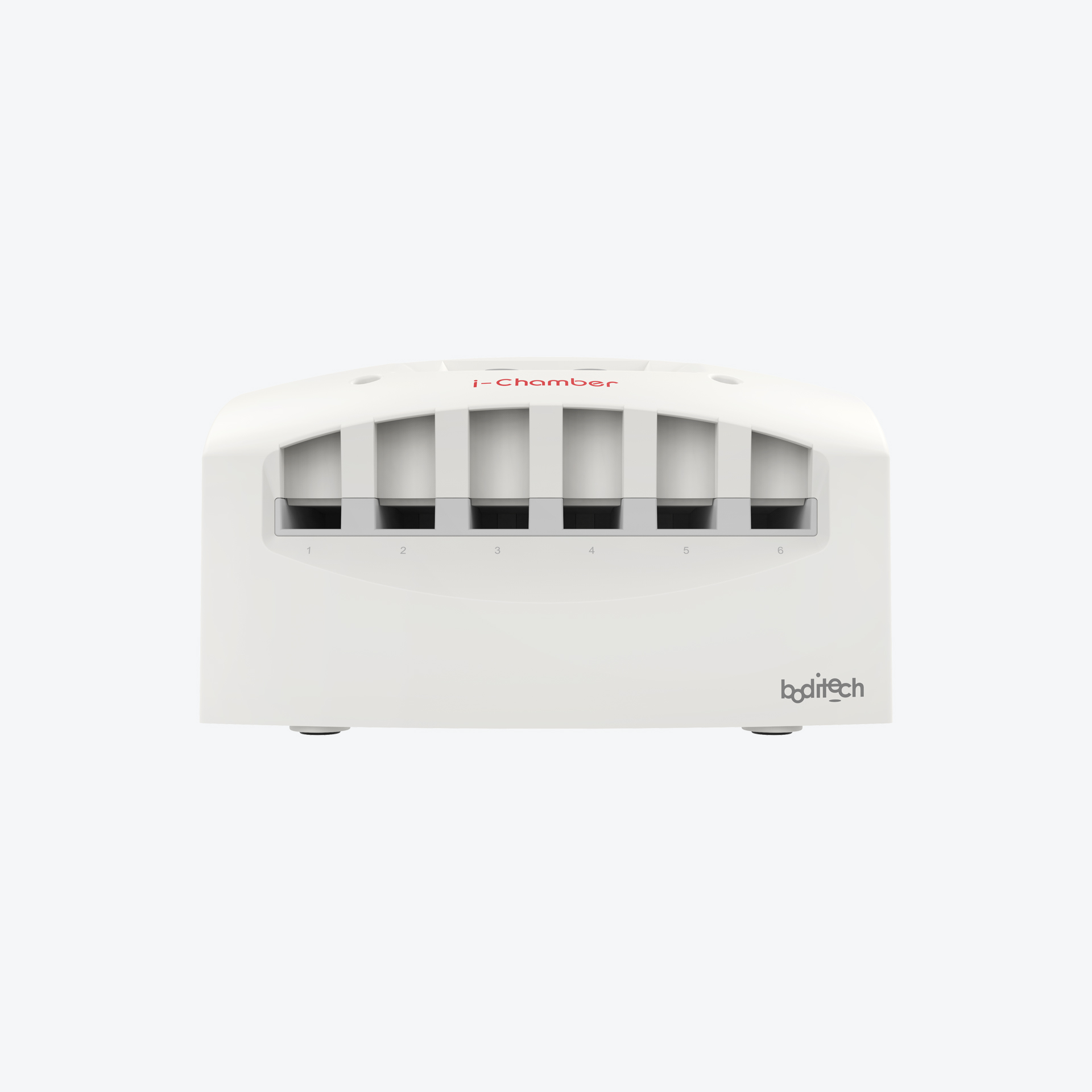 Auxiliary thermostat for temperature control management

i-chamber is an auxiliary device for the ichroma (ichroma ™ II) system and provides an environment set to the optimum temperature for the cartridge, which is an ichroma test reagent.

6 different slot / Independent temperature control system
Independent time control
In Your Medical Field
It can measure glycated hemoglobin with simple blood collection, select and diagnose pre-diabetes earlier, and check the therapeutic effect, so it can be usefully used by selecting suitable equipment according to scale in almost all medical fields, from relatively large medical facilities to small facilities such as public health centers and clinics.