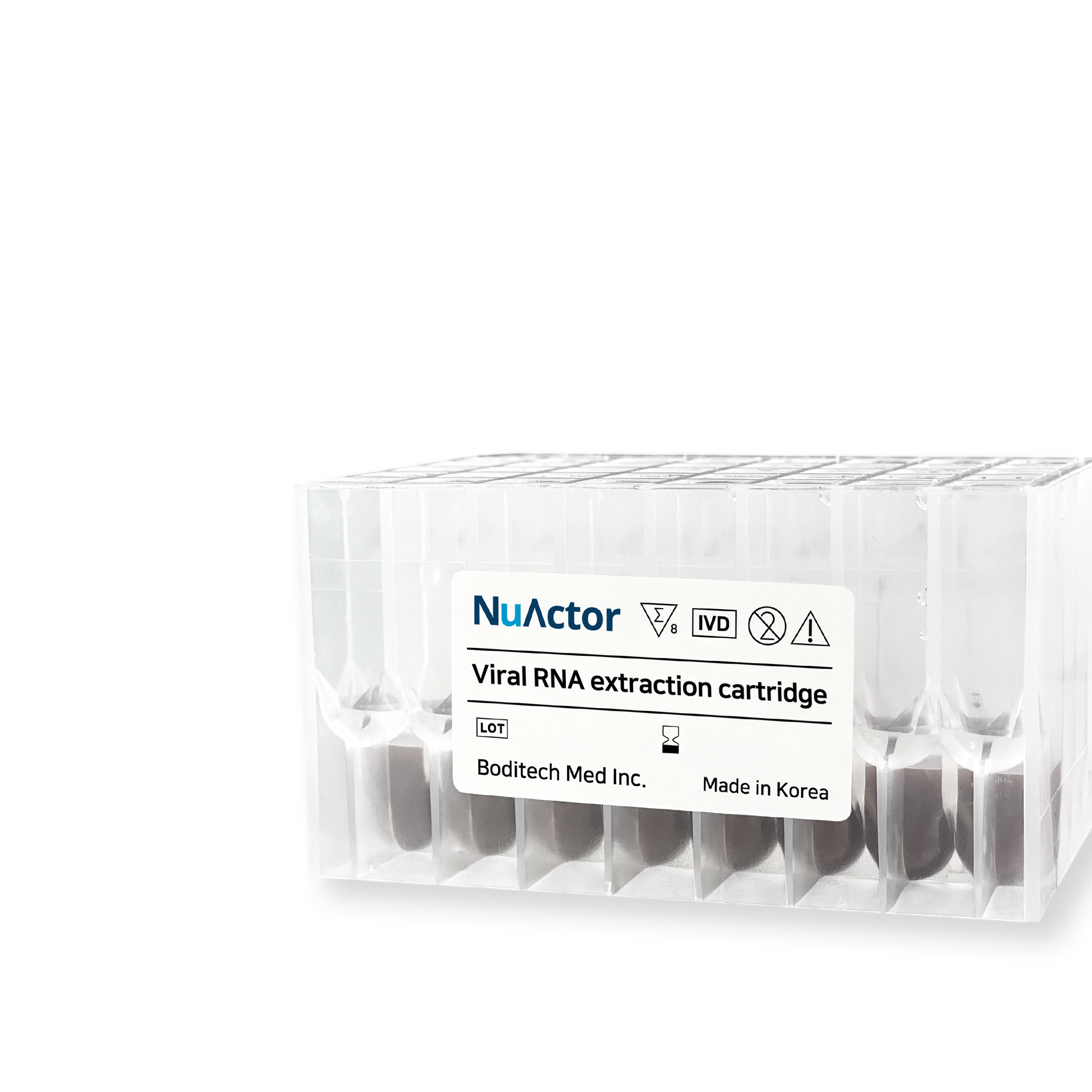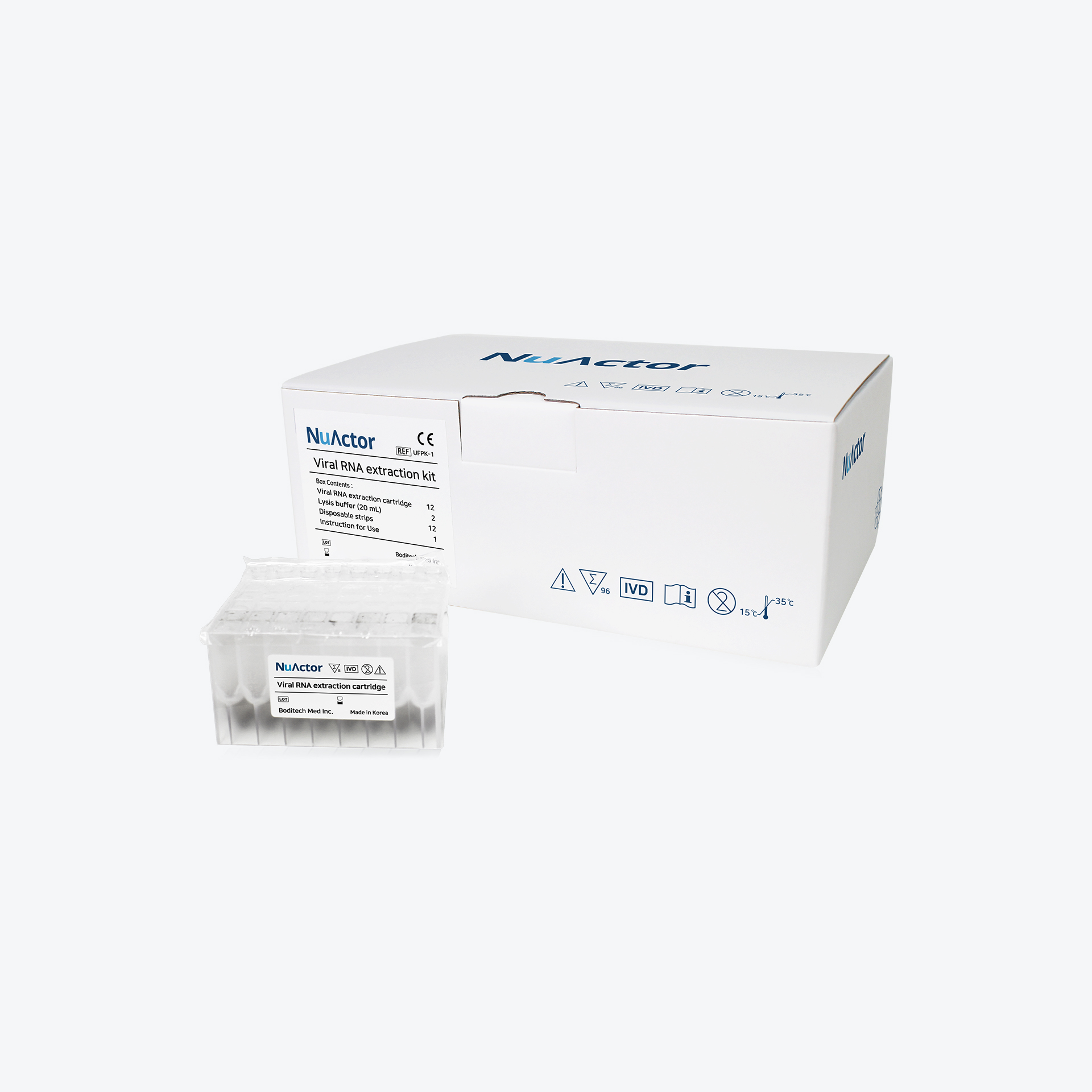 NuActor & Viral RNA extraction kit
An automated & ready-to-use RNA extraction kit
This kit comes in a ready-to-use cartridge to extract viral RNA. Samples are placed in the cartridge before it is placed in the NuActor. The system then takes care of the rest to extract highly purified viral RNA automatically.
About Using Reagent
Sample Types

Human blood (serum/plasma) & Swab (VTM, UTM)

Reaction Time

15 mins

Sample Volume

100μl (Extract)

Indication

None
In Your Medical Field
This kit, working with NuActor, extracts high-purity virus RNA from human blood (serum/plasma) and respiratory swab samples (VTM, UTM) with a self-contained cartridge.