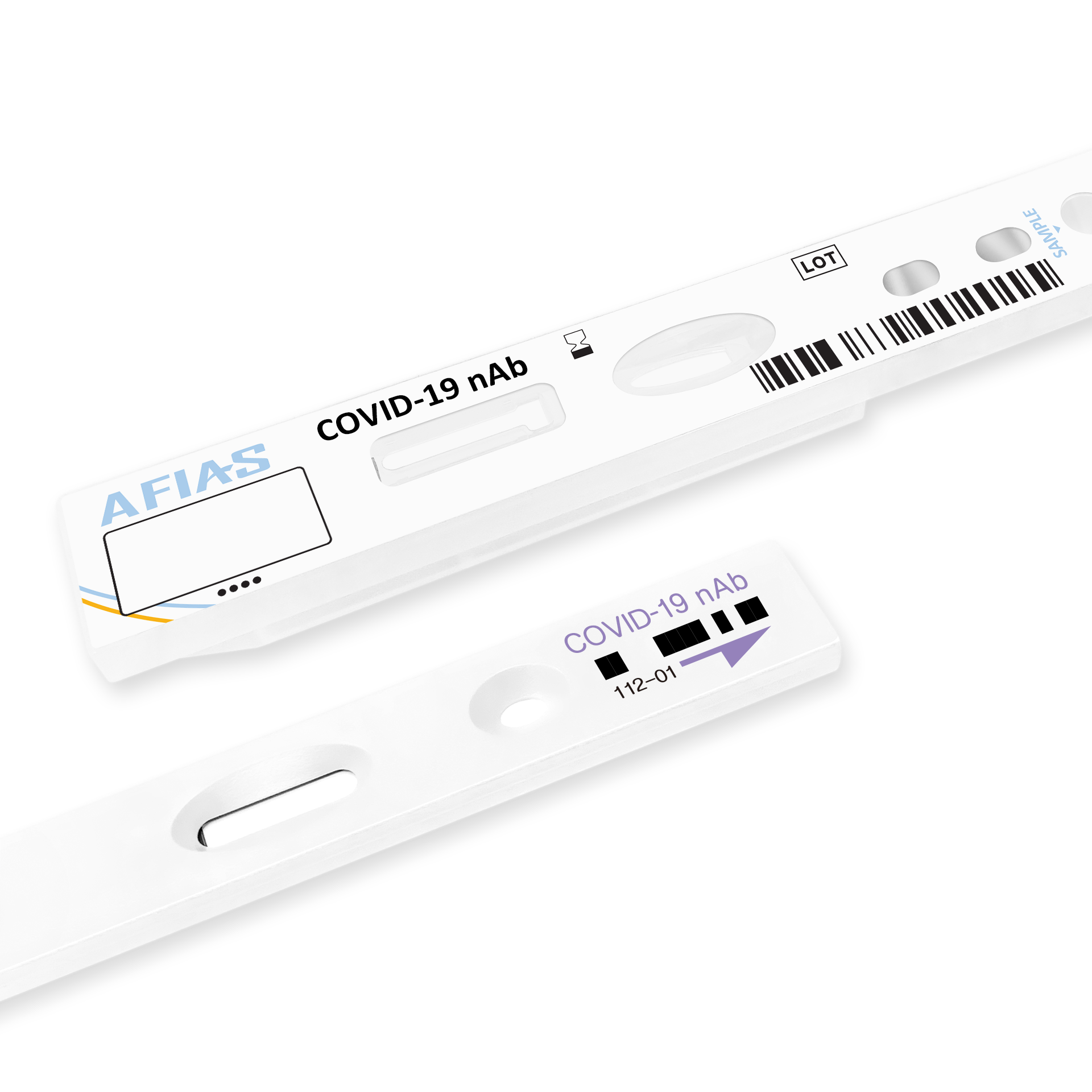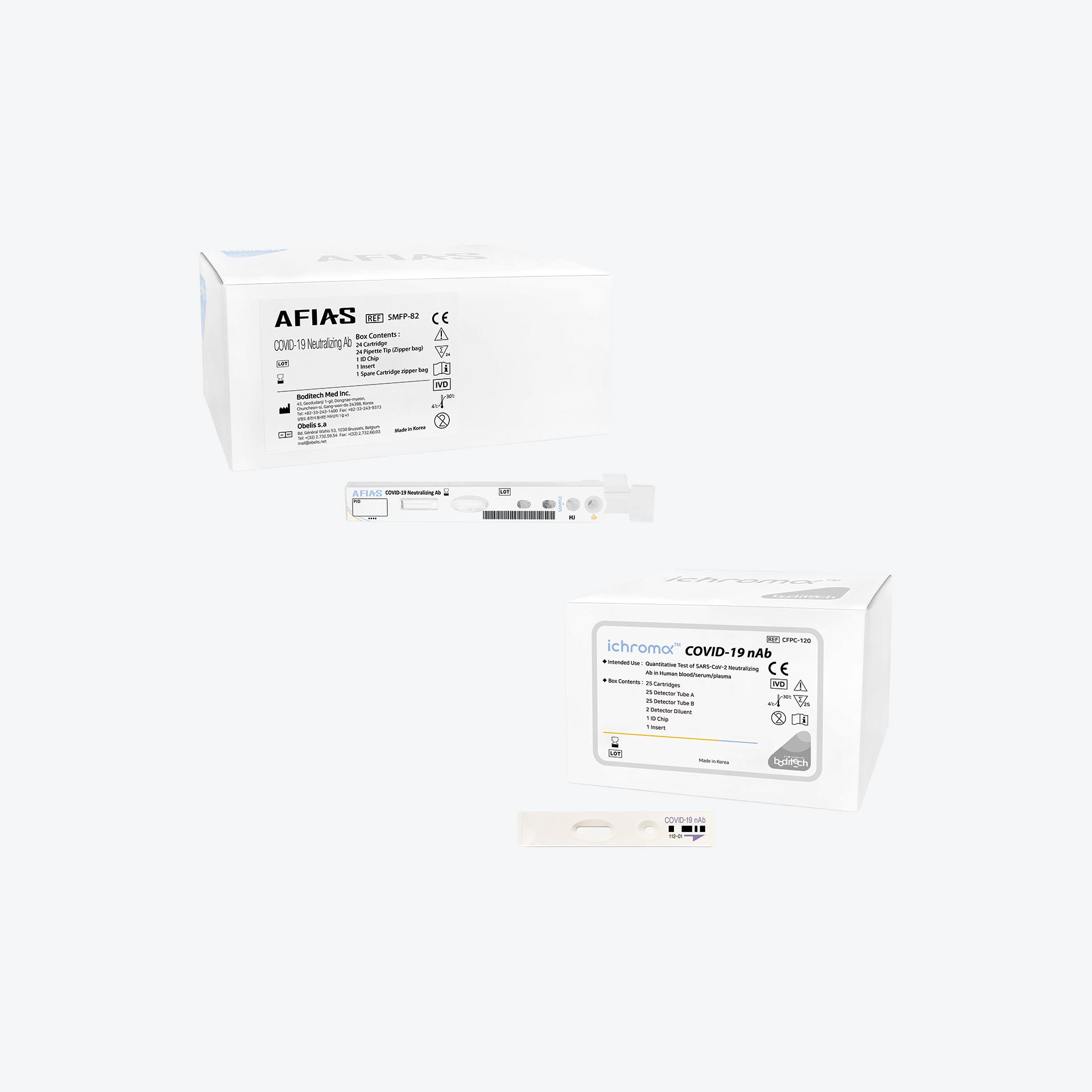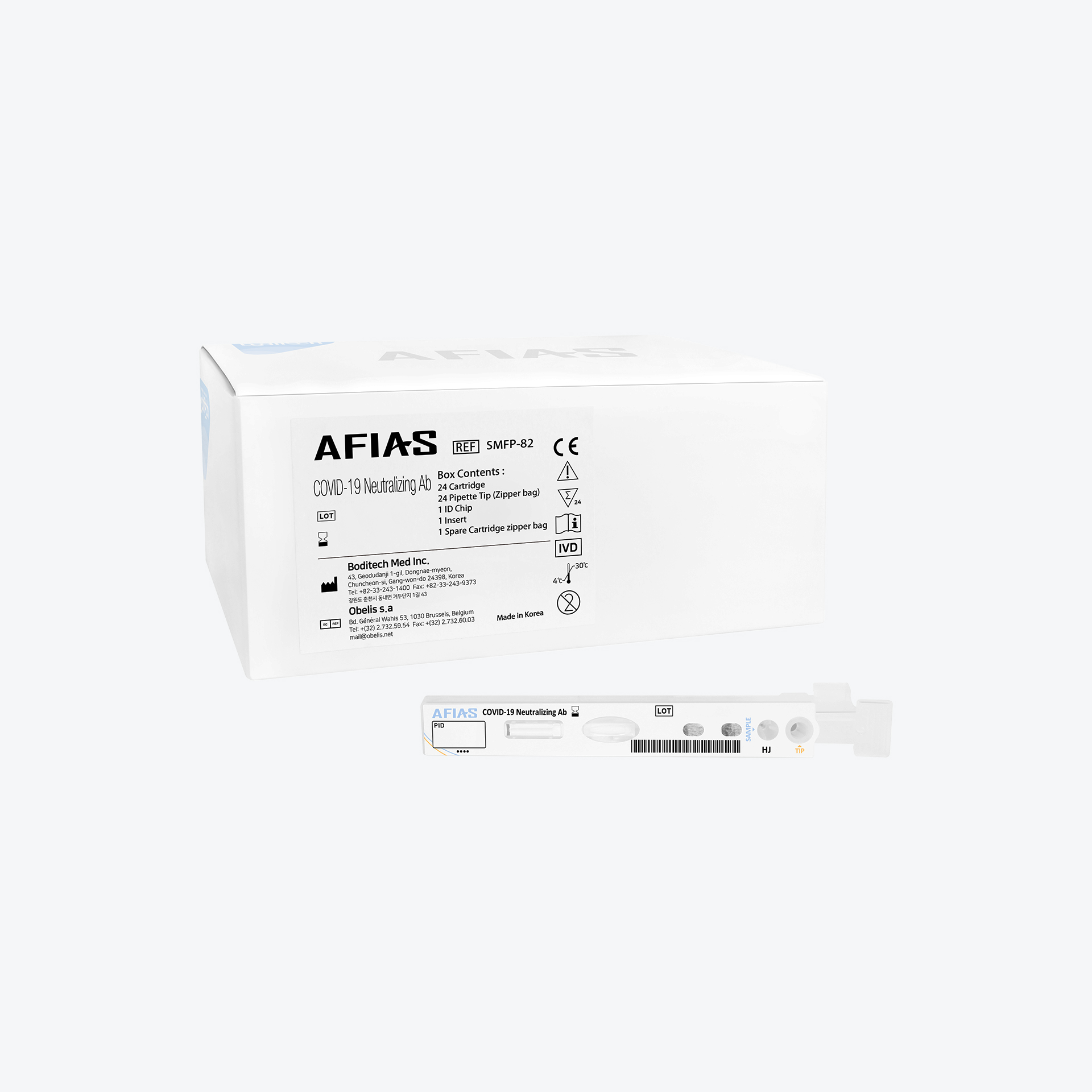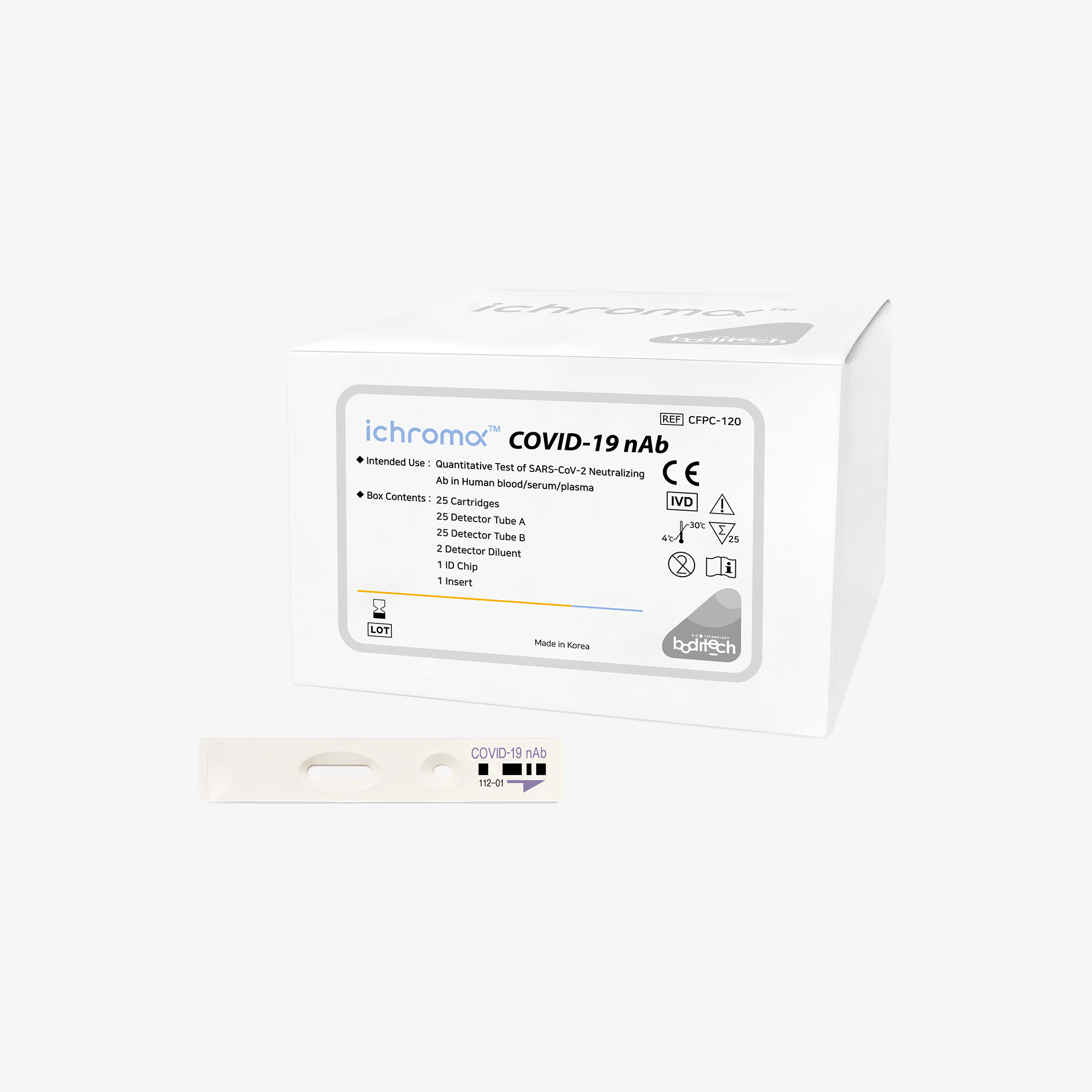 COVID-19 nAb
In-vitro diagnostic kit for simple and quick examination of neutralizing antibody produced in patients recovering from Covid-19 infection and those vaccinated
The COVID-19 Neutralizing Ab (nAb) kit quickly and accurately tests the presence or absence of a neutralizing antibody against the corona-19 virus. The presence of this antibody can lead to the conclusion the patient has developed immunity against the COVID-19 virus.
About Using Reagent
Sample Types

whole blood, plasma, serum

Reaction Time

20 mins

Detection Range

10 – 100 (COI_%)

Indication

COVID-19 vaccine efficacy monitoring, evaluation of immunity
In Your Medical Field
The conventional test for neutralizing antibodies requires the 'Plaque Reduction Neutralization Test (PRNT)', which requires high-level biosecurity for virus tests and strict protocols not to mention the considerable amount of time. The COVID-19 Neutralizing Ab (nAb) kit performs the equivalent task without resorting to PRNT, which should help medical professionals to make a timely decision on the treatment planning.