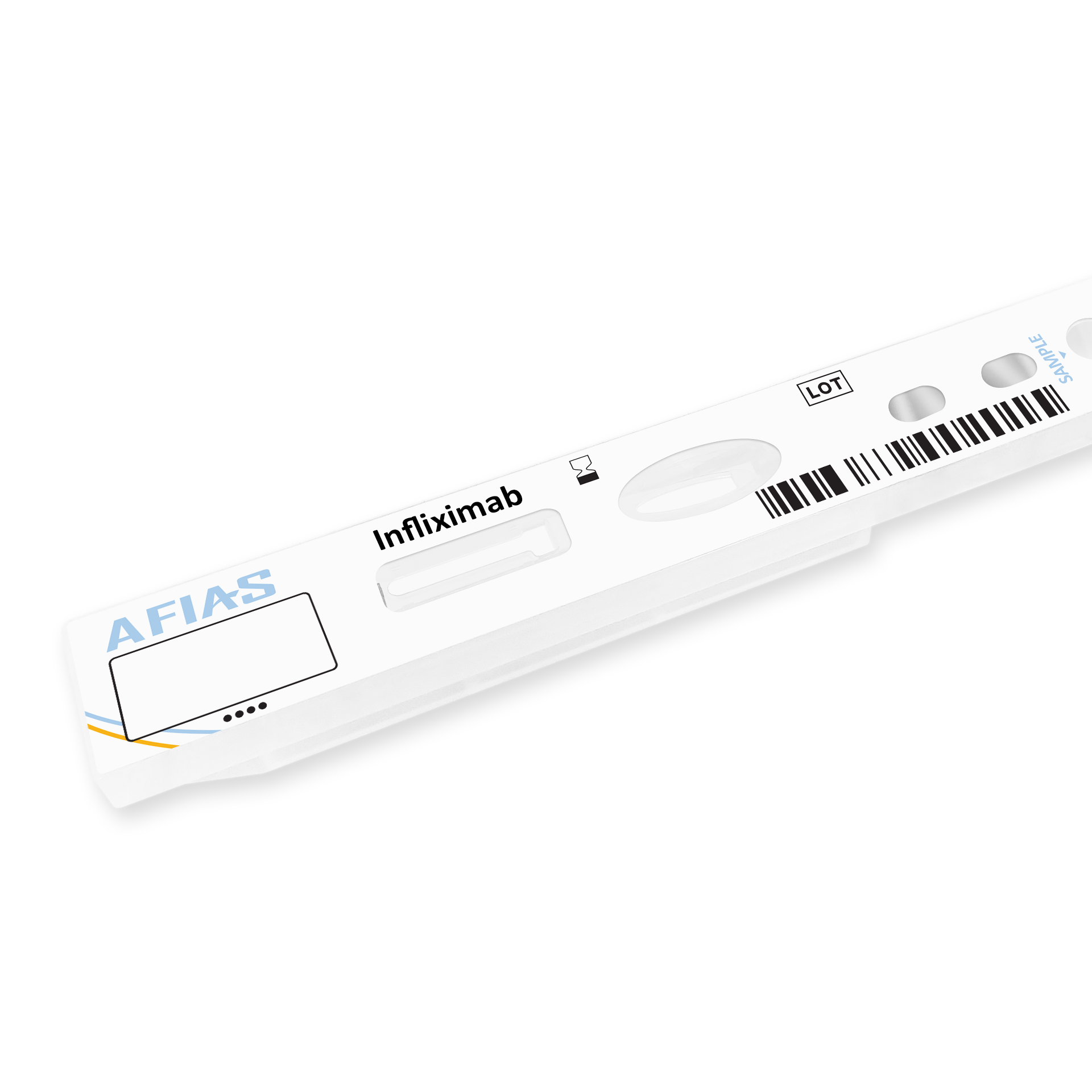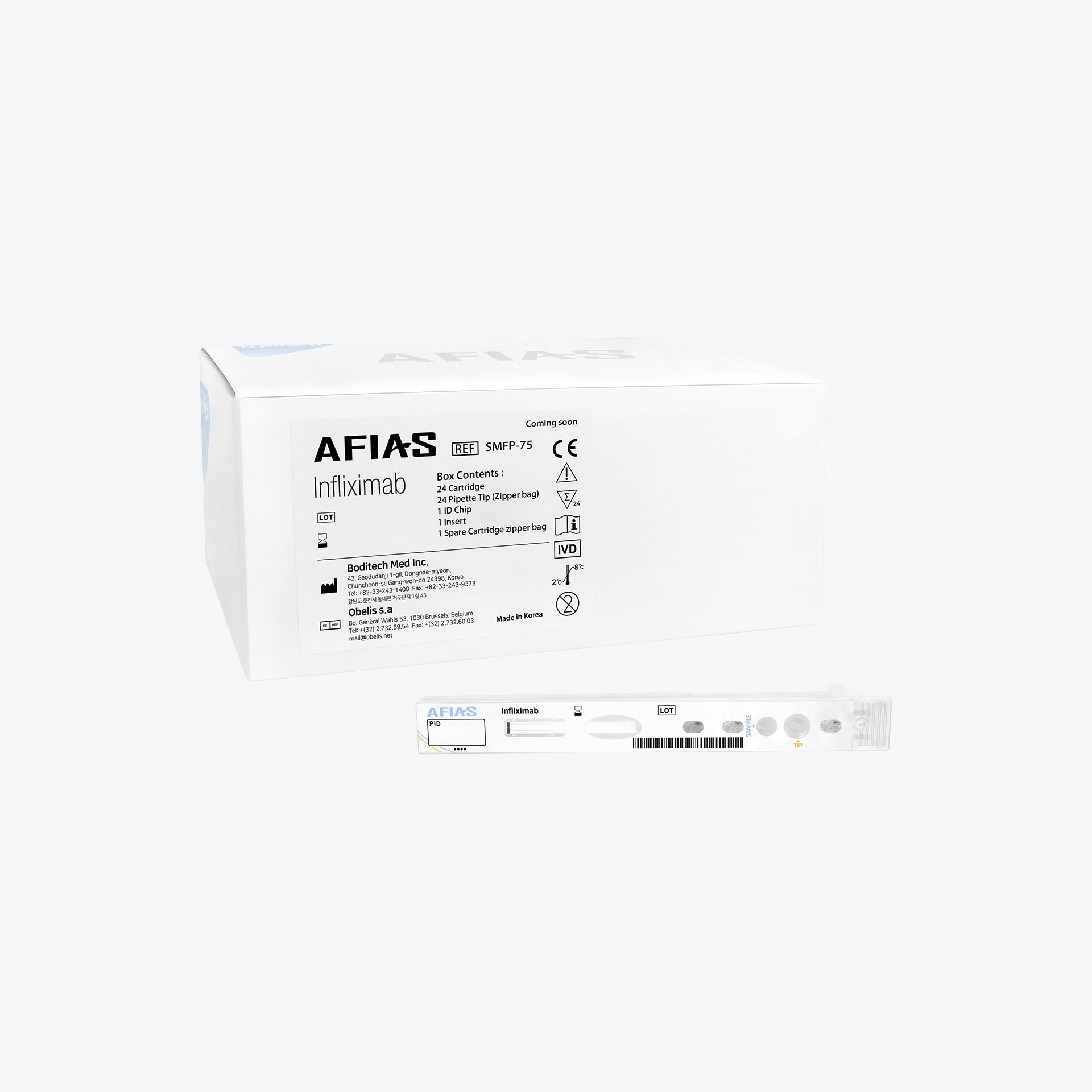 Infliximab
Screening the pharmacokinestics of infliximab-treated patients with reliable test result
Therapeutic Drug Monitoring (TDM) is to optimize biologic treatment in patients with IBD (Inflammatory Bowel Disease) and RA (Rheumatoid Arthritis). AFIAS Infliximab test can measure Infliximab level with a small amount of human serum, plasma, and whole blood in 10 minutes. It provides information regarding the patients' response to the treatment of infliximab. The test result can help with clinical decision making.
AFIAS
About Using Reagent
Sample Types

plasma, serum, and whole blood

Reaction Time

10mins (AFIAS)

Detection Range

AFIAS 0.2~50 μg/mL

Intended Use

Fast and reliable measurement for the level of infliximab in blood
In Your Medical Field
AFIAS Infliximab is a therapeutic drug monitoring (TDM) to measure Infliximab level in patients' blood using whole blood, serum, and plasma. With the TDM result, clinicians can check the patient's response to the drug. It allows patients to get a customized treatment.