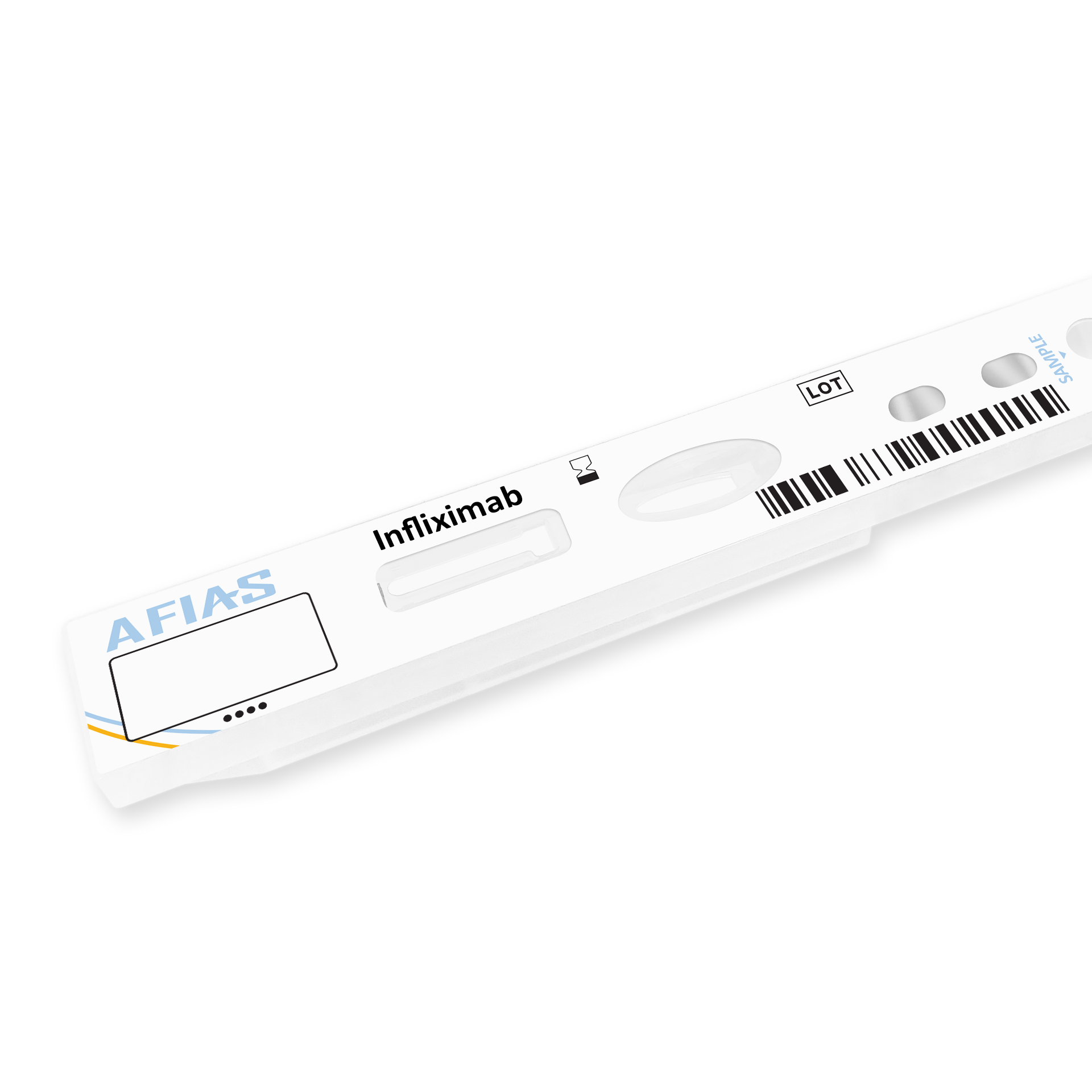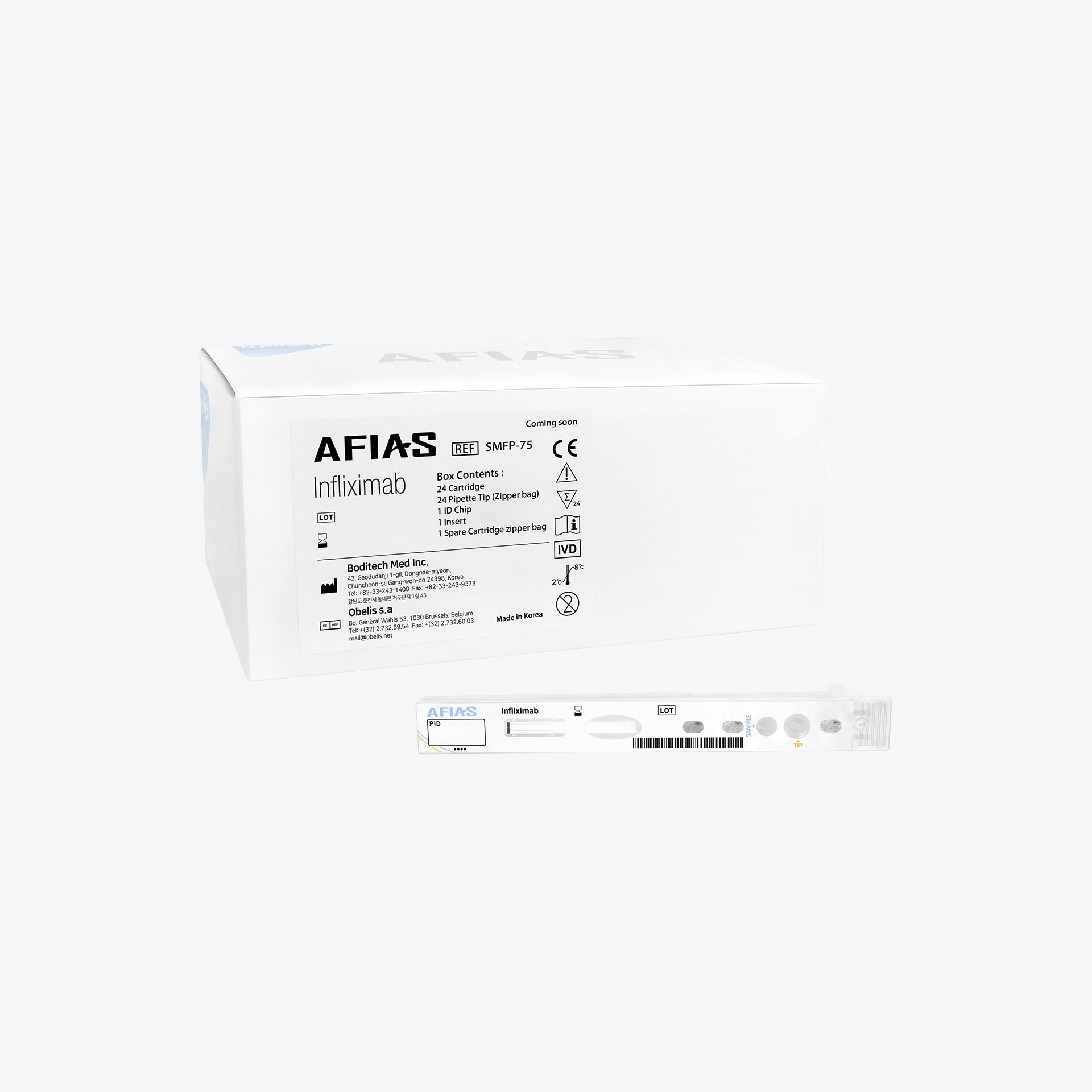 Infliximab
Monitors a pharmacokinetics of infliximab-treated patients
AFIAS Infliximab tests measures the level of infliximab in blood and provide pharmacokinetic information. It helps to monitor patients with potentially subtherapeutic level and optimize the individual regimen.
AFIAS
About Using Reagent
Sample Types

plasma, serum, and whole blood (only general mode)

Reaction Time

10mins (AFIAS)

Detection Range

AFIAS 0.2~50 μg/mL

Indication

Therapeutic drug monitoring (TDM), Pharmacokinetics
In Your Medical Field
AFIAS Infliximab test detects the level of infliximab with a small amount of human serum, plasma, or whole blood in less than 10min. This test provides information regarding the patients' response towards the treatment of infliximab and based on result physicians can decide the appropriate infliximab regimen.