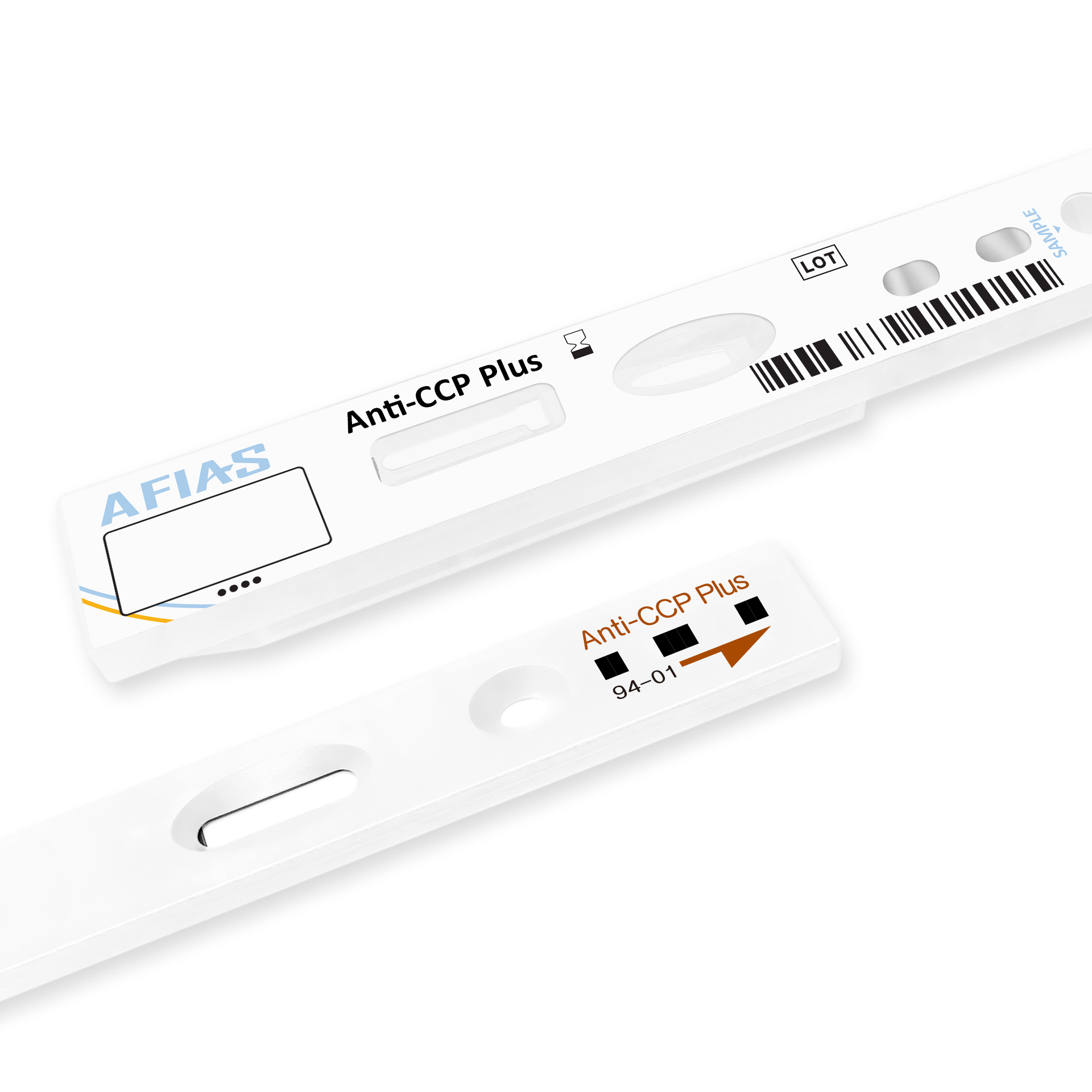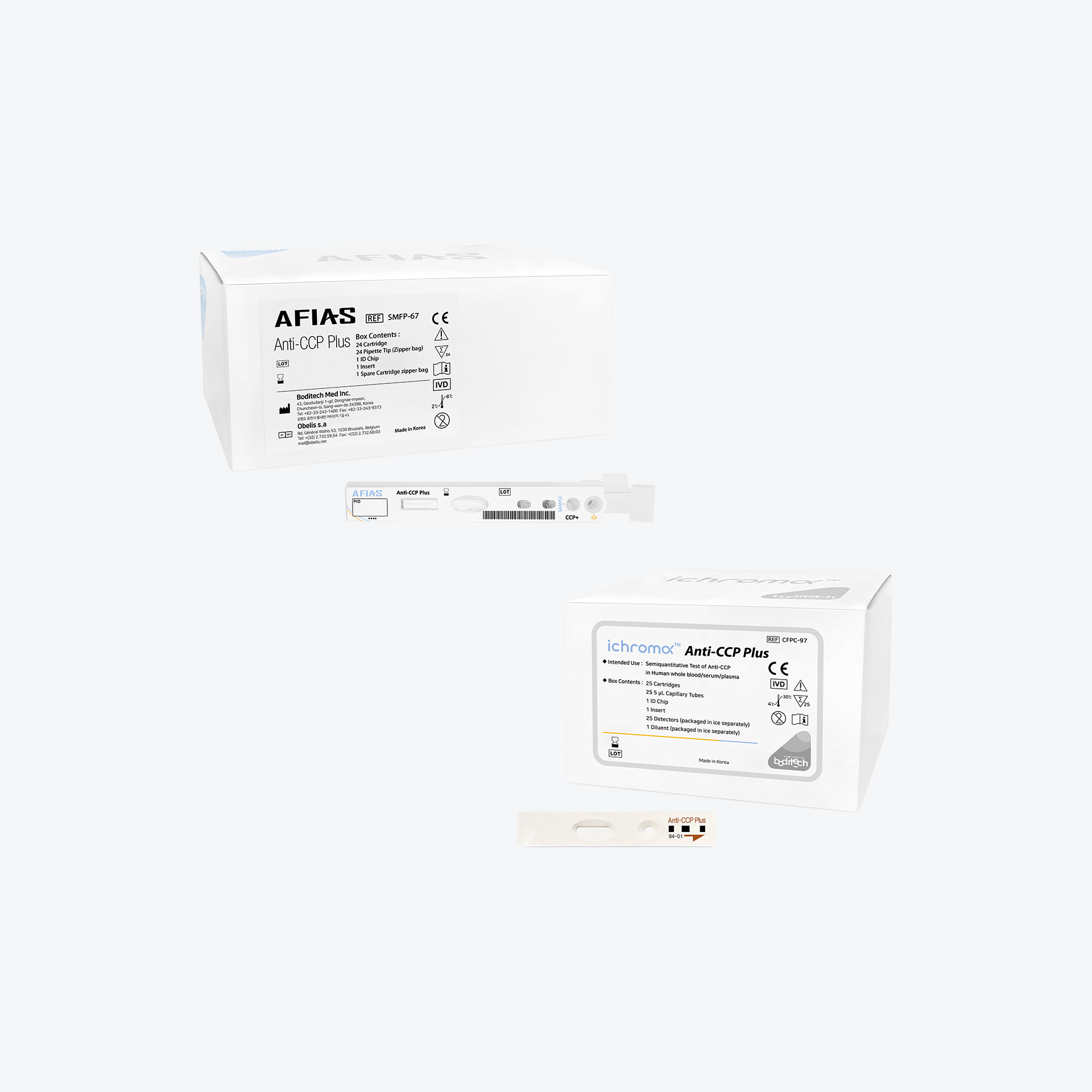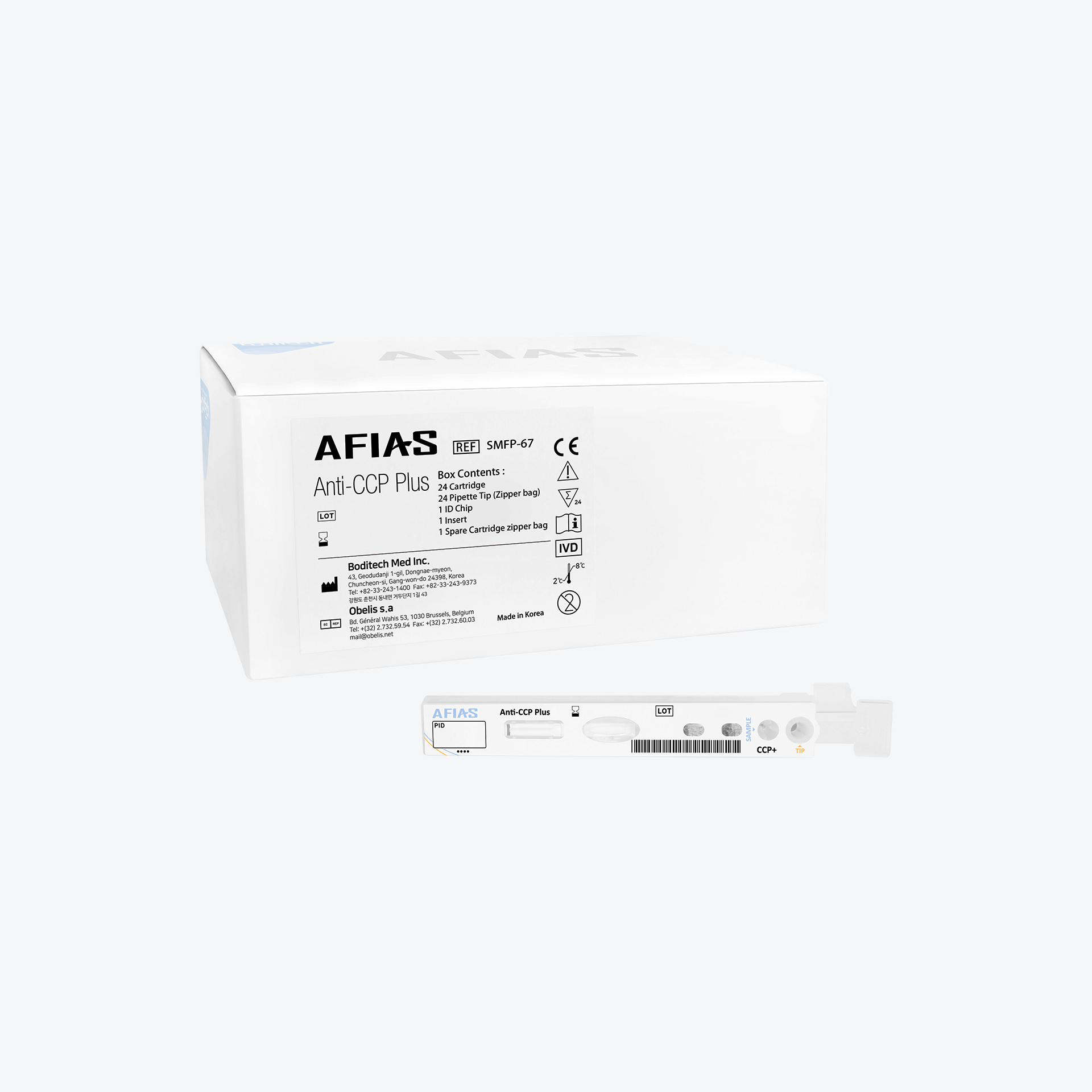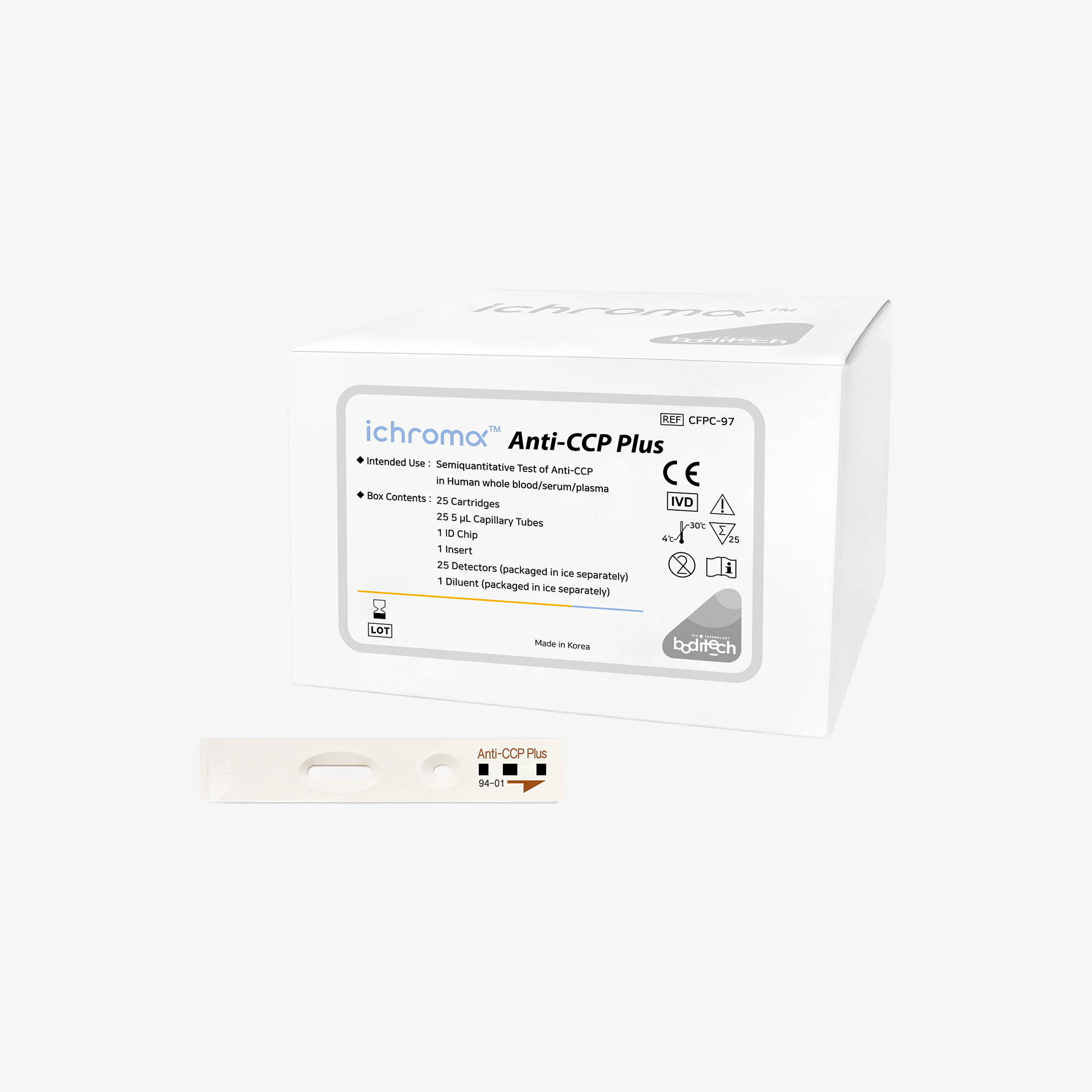 Anti-CCP Plus
Supporting to distinguish and diagnose rheumatoid arthritis
This test helps to diagnose and provide appropriate treatment for chronic systemic autoimmune diseases and rheumatism by quantifying Anti-CCP in the blood.
Diagnosis diseases

Rheumatoid Arthritis
About Using Reagent
Sample Types

whole blood, plasma, serum

Reaction Time

12 mins

Detection Range

AFIAS (3.2 – 300 U/ml)
ichroma™ (3.5 – 300 U/ml)

Indication

Rheumatoid arthritis, autoimmune disease
Available Accessory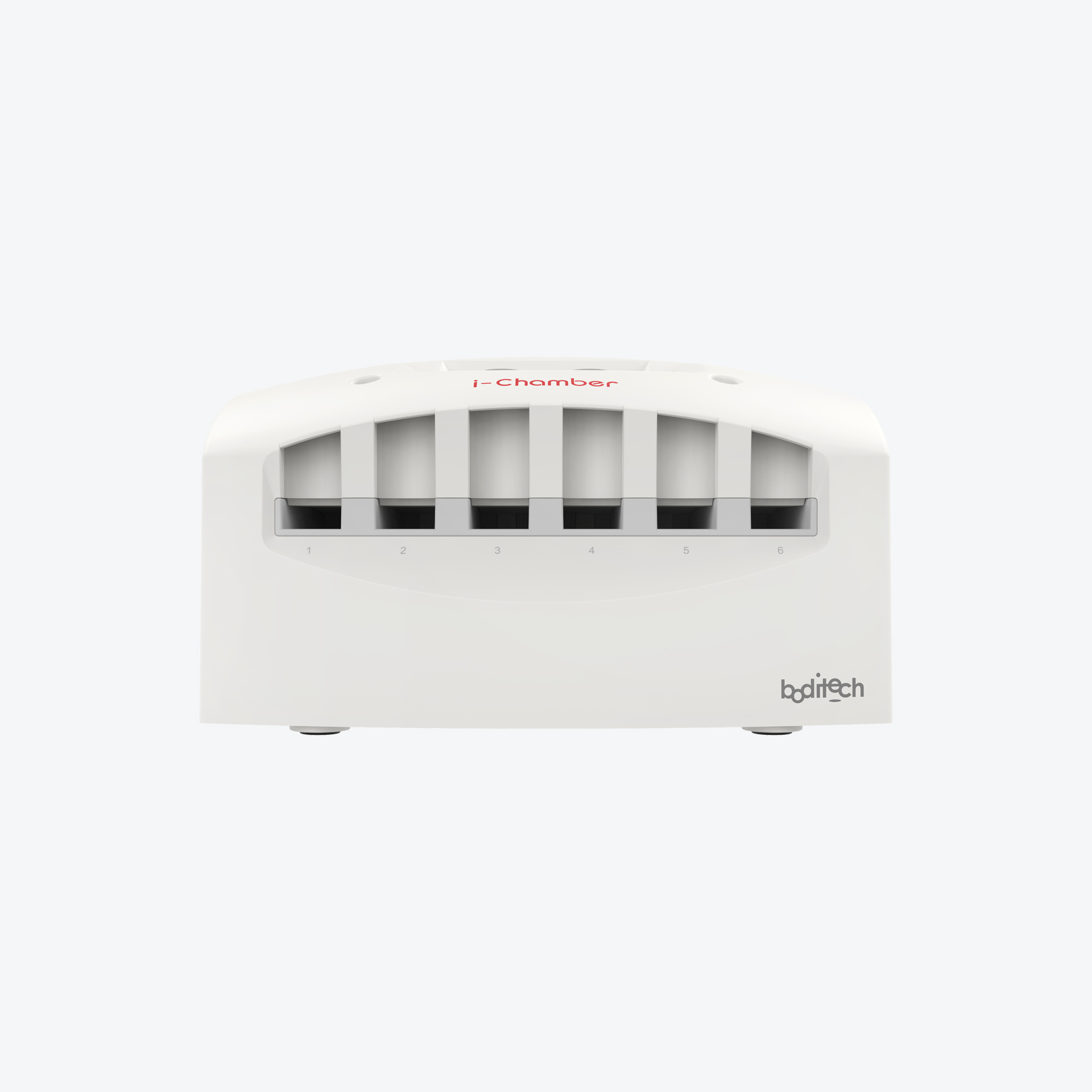 Auxiliary thermostat for temperature control management

i-chamber is an auxiliary device for the ichroma (ichroma ™ II) system and provides an environment set to the optimum temperature for the cartridge, which is an ichroma test reagent.

6 different slot / Independent temperature control system
Independent time control
In Your Medical Field
It supports to diagnose rheumatoid arthritis at an earlier stage by quantifying anti-citrulline peptide antibody (Anti-CCP) in the blood to minimize complications and tissue damage by distinguishing it from other types of arthritis and other inflammatory diseases. Furthermore, it is useful for monitoring the effectiveness of treatment and treatment as appropriate.
Our Efforts to be with you