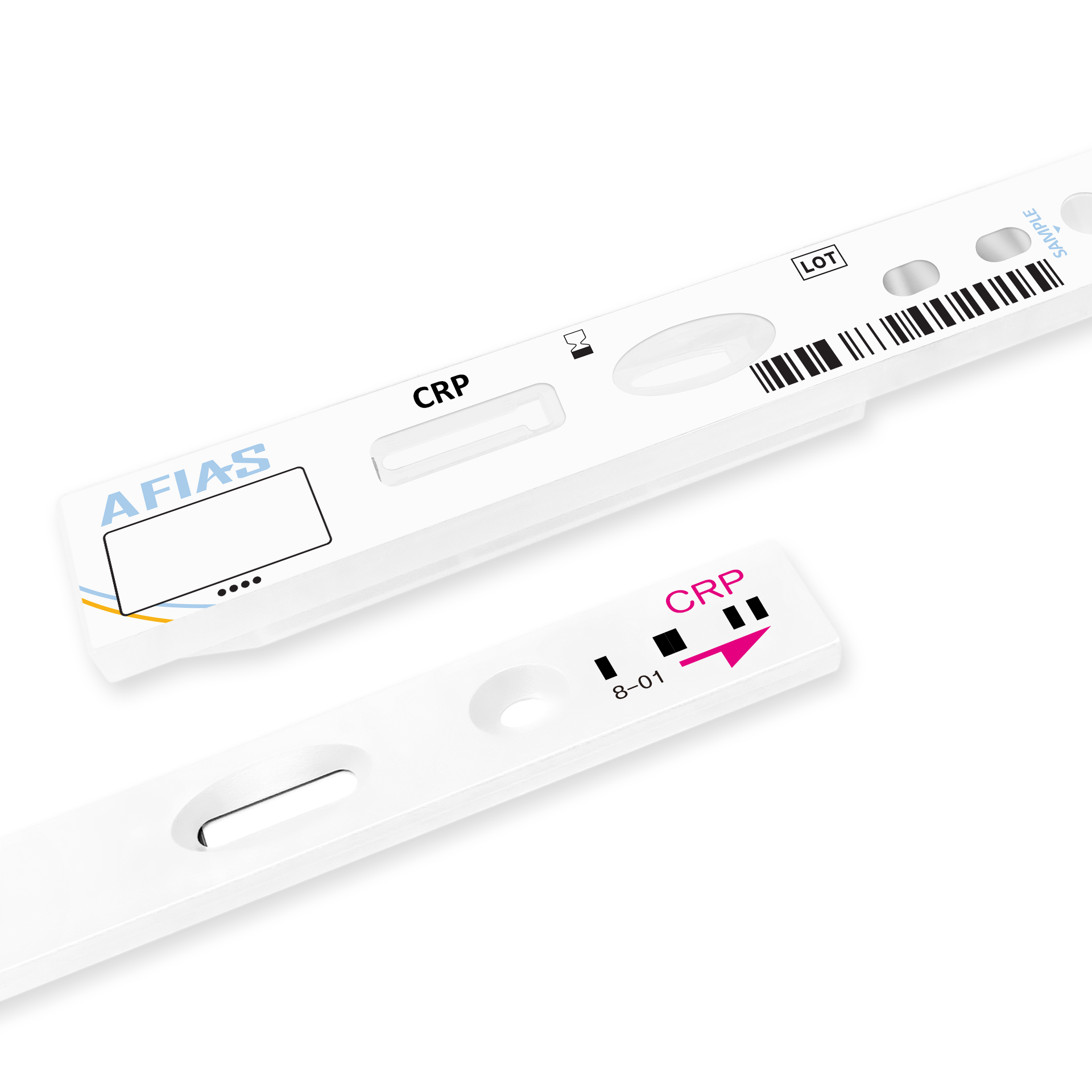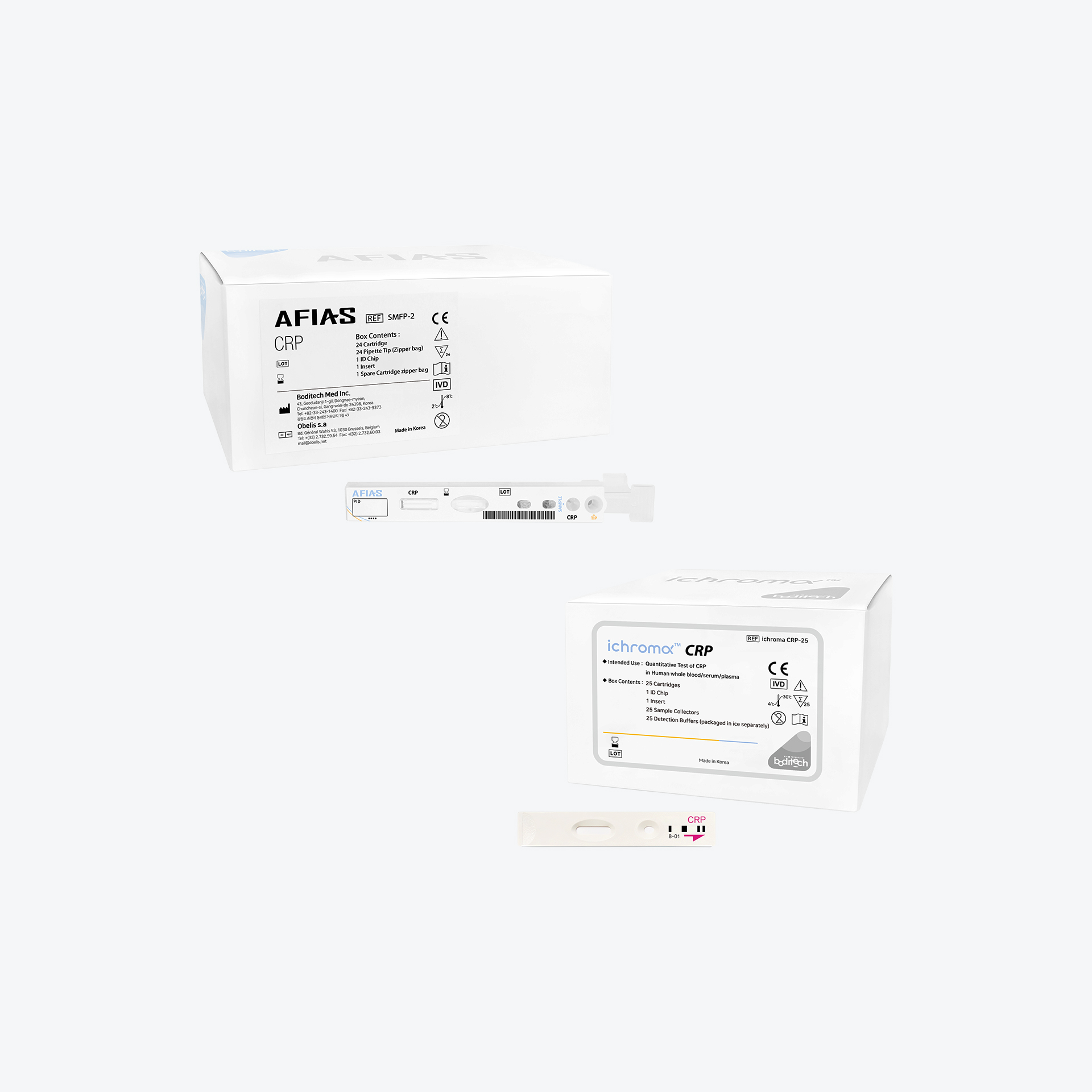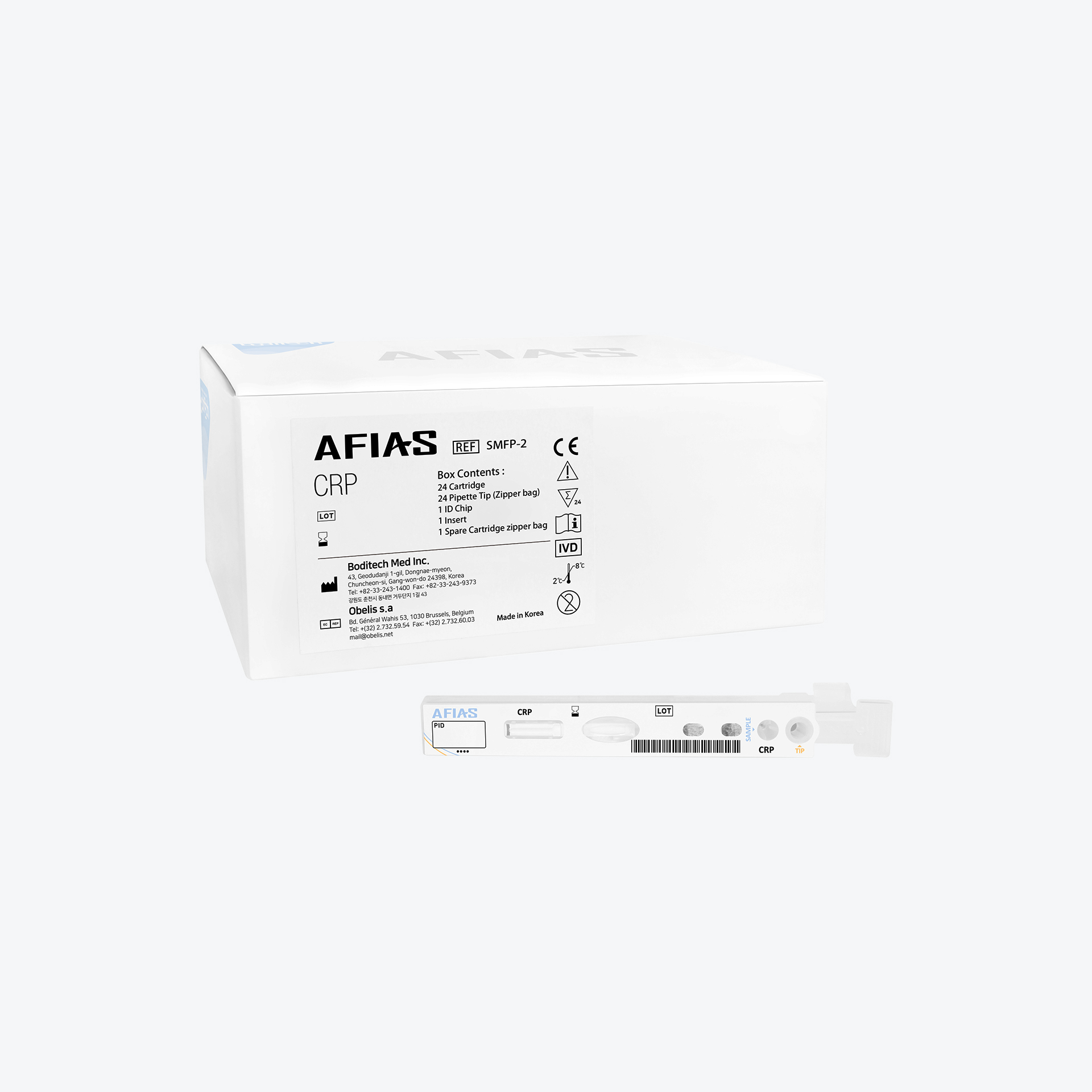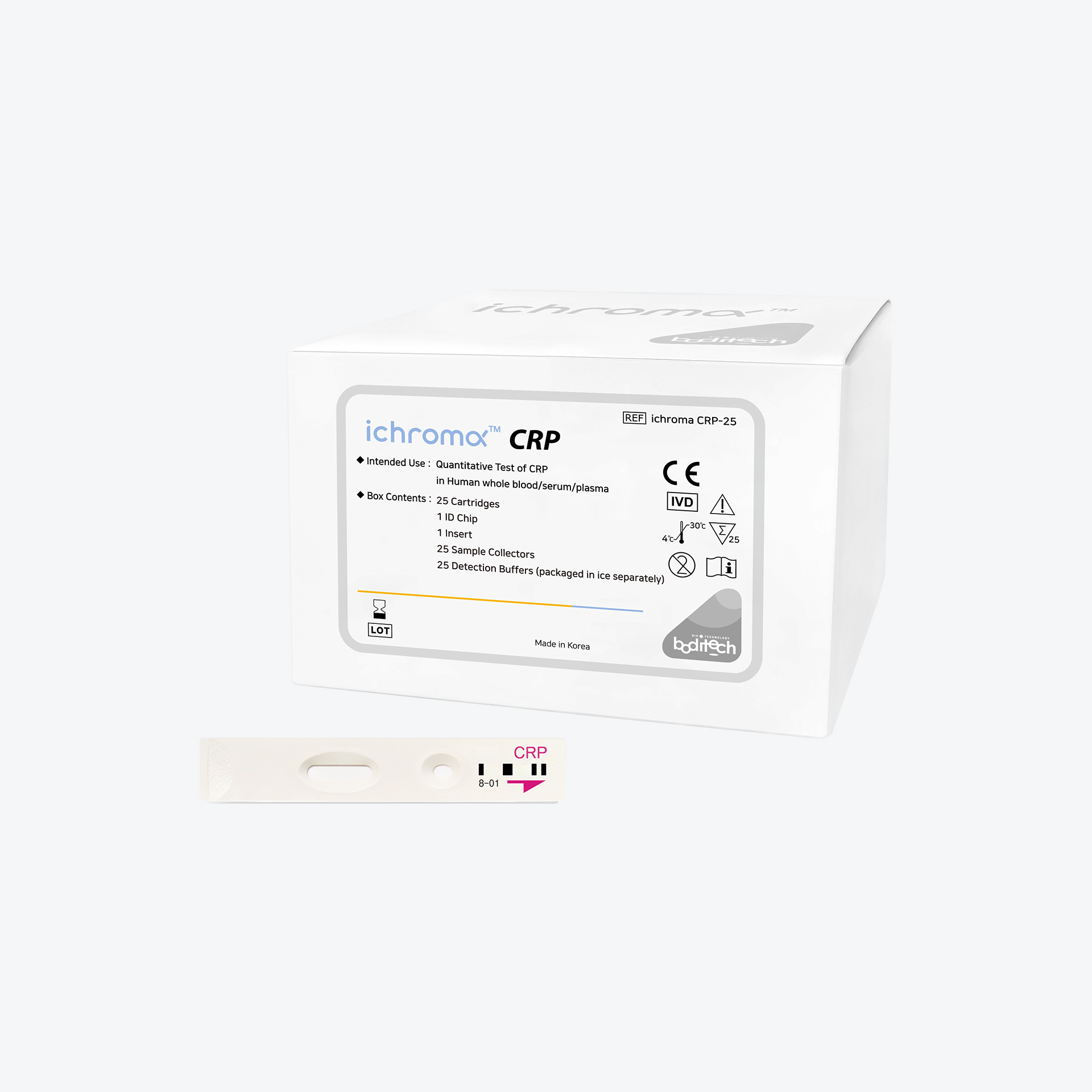 CRP
Assessing to diagnose infection and inflammation
This test can help with proper prescription and treatment by quickly and accurately measuring CRP with a finger-tip blood.
Diagnosis diseases

infectious, autoimmune disease
ichroma™
(Self-testing)

ichroma™
About Using Reagent
Sample Types

whole blood, plasma, serum

Reaction Time

3 mins

Detection Range

AFIAS (0.5 – 200 mg/L)
ichroma™ (0.5 – 200 mg/L)
ichroma™ (2.5 – 300 mg/L)

Indication

Bacterial Infection, Inflammatory Disease, Autoimmune Disease, Tissue Damage, Rheumatoid Fever, etc
In Your Medical Field
It introduces an "All-in-one tube" so that a small amount of whole blood (10ul) can be directly taken and quantified. It can be usefully used in emergency rooms, intensive care units, small hospitals and health centers that require immediate use. This product is FDA-approved.