PRESS RELEASE
Boditech Med has propelled a project to acquire domestic license for COVID-19 Ag saliva test kit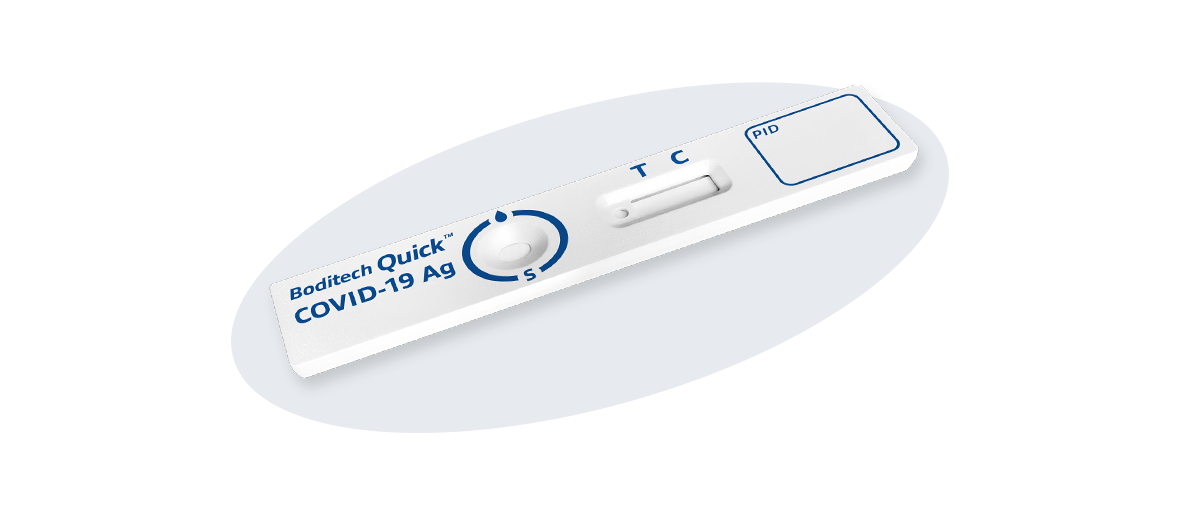 We are delighted to share the news that Boditech Med started working on the approval process for domestic use of a self-diagnostic kit that can determine whether a person is infected with COVID-19 in 15 minutes using saliva sample.
It is a quick and simplified self-test kit for COVID-19 focusing on customer convenience by putting saliva sample in a tube containing the buffer solution, mixing it, and dropping it into the kit. In addition, as it is using saliva as a sample, the accuracy and stability could be ensured comparing to existing antigen diagnostic kits that collect samples from the nasal cavity.
As the omicron virus has become as dominant variant, the total number of COVID-19 confirmed cases in South Korea has been increasing dramatically and the COVID-19 cases among children has been increasing as well. Therefore, it is expected that the COVID-19 Ag saliva self-test could be an optimized option for the long term as the demand for COVID-19 Ag saliva test kit has been growing.
In May last year, Boditech Med acquired the export license for the first antigen diagnostic kit (Boditech Quick™ COVID-19 Ag) using saliva samples in South Korea. According to its clinical evaluation, the sensitivity and specificity of the product were 80% and 100%, respectively.
Since then, Boditech Med has been examining internal performance evaluation, the sensitivity of the upgraded product has been improved by more than 100 times. It is confirmed that the product is competitive with the COVID-19 rapid antigen test kits in current IVD market.
A company official said, "As clinical trials are completed, we are planning to acquire export licenses and domestic use approvals. It is expected that the clinical trials will take one or two weeks, and we've been striving to obtain export licenses by the end of March. And we are expecting that the approval process for domestic use won't take too long, if the requirements of the Ministry of Food and Drug Safety are satisfied. Above all, we are very positive as this self-testing kit could be useful for schools and companies.