PRESS RELEASE
Novo Integrated Sciences (NVOS) Signs MOU with Boditech Med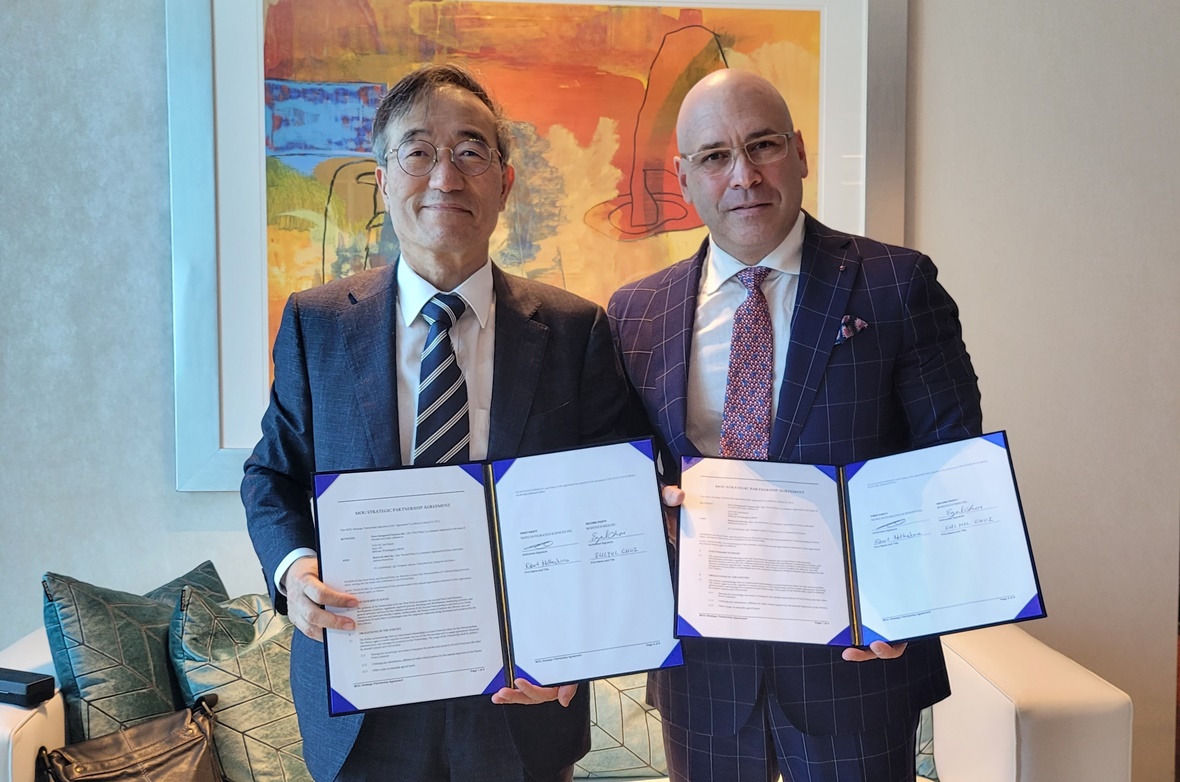 Novo Integrated Sciences, Inc. (NASDAQ: NVOS) (the "Company" or "Novo"), pioneering a holistic approach to patient-first health and wellness through a multidisciplinary healthcare ecosystem of services and product innovation, today announced the signing of a memorandum of understanding with Boditech Med, a global point-of-care testing leader ("Boditech"), for a marketing and distribution partnership for the launch and deployment of Boditech Med's in-vitro diagnostic solutions and technology in North America.
Founded in South Korea in 1998, Boditech markets and sells more than 90 biomarker products in 120 countries. Boditech offers highly reliable in-vitro diagnostic solutions that empower clinicians and patients to improve health through quick and reliable tests, available anywhere and anytime. Along with venous blood and plasma testing, Boditech's product line includes technologies that enable accurate, thorough capillary blood tests, based on a small amount of blood from a finger prick. Boditech also produces COVID-19 antibody and over-the-counter rapid antigen tests.
Boditech recently announced plans to open a manufacturing site in Miami, Florida and is currently seeking approvals from the U.S. Food and Drug Administration for several diagnostic solutions in cardiac, cancer, hormone, infectious disease, and other therapeutic areas. Boditech intends to bring lower-cost, rapid testing that covers many critical areas of medicine, from cardiac health to cancer, to North America.
Robert Mattacchione, Novo's CEO and Board Chairman, commented, "On March 23, 2022, Novo announced it had entered into a purchase agreement to acquire Clinical Consultants International LLC ("CCI"), a global consulting firm specializing in providing value-added services for multiple sectors of the medical industry. One of the many benefits CCI offers Novo is CCI's portfolio of leading multi-national healthcare clients, assisting each through clinical and regulatory development as well as entrance into new markets. Boditech is one such CCI client. I want to thank both Dr. Joseph Chalil, for his many years of leadership of CCI and for introducing Boditech to Novo, along with Eui-Yul Choi, Boditech's co-founder and CEO, for selecting Novo to provide Boditech with the ecosystem and the platform to quickly and efficiently market and distribute Boditech's in-vitro diagnostic solutions in North America. With Boditech's planned expansion into North America, together we will improve the health and safety of patients and the effectiveness and workflow of clinicians."
Dr. Choi stated, "Diagnostic testing in North America remains a critical issue for patients, many times taking up to an astounding three days to get test results. Our proven technology is more cost effective with actionable results in as little as 12 to 15 minutes. We recently announced our intention to establish manufacturing capabilities in Miami, Florida and today are pleased to have identified our marketing and distribution partner, Novo Integrated Sciences, for the deployment of our technology in North America."