PRESS RELEASE
Boditech Med reported its highest quarterly revenue ever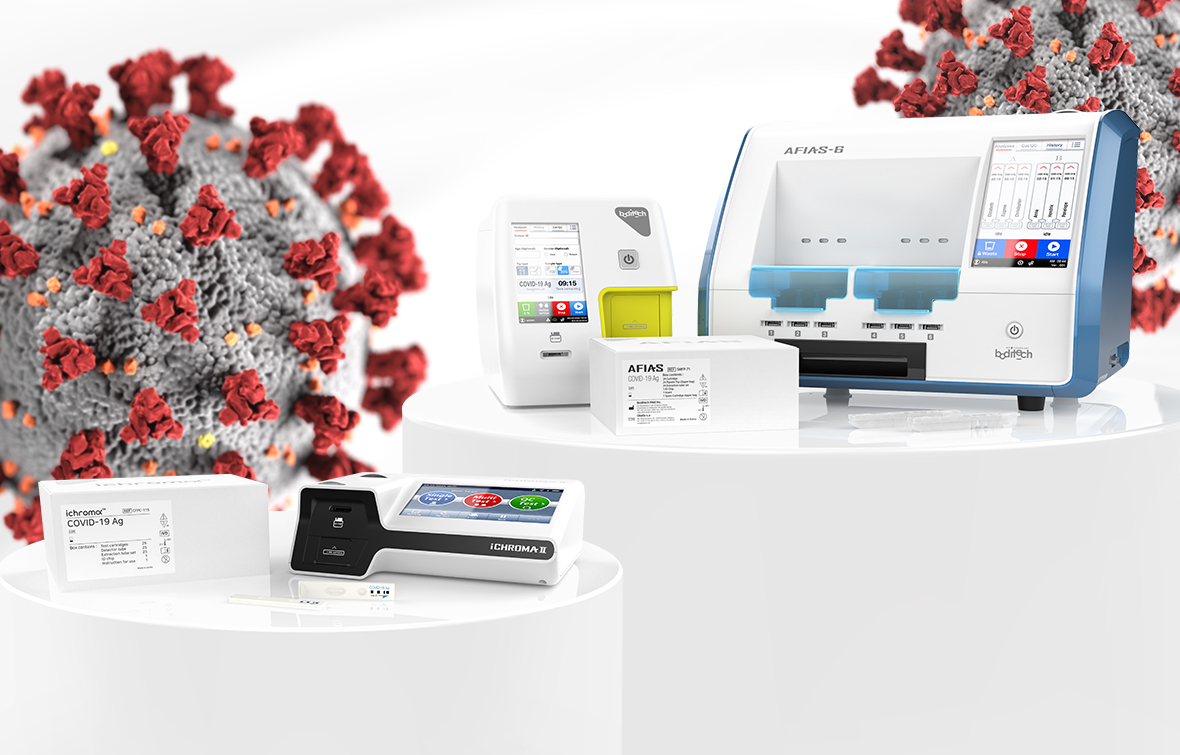 Boditech Med has achieved an all-time high in sales on account of soaring exportation of COVID-19 test kits. On the 12th, Boditech Med (CEO: Euiyul Choi) has announced its third-quarter sales figures. The company had a turnover of 40.6 billion won, which is the figure increased by 116% compared to the same period last year. The operating profit was 19.6 billion won, increased by 388%. It is over 30% increase compared to the second quarter, which had previously marked the highest sales.
In 2020, the company's sales have almost doubled in the wake of the COVID-19 pandemic. With COVID-19 antigen and antibody test kits on sale, it is expected that there will be sales of test kits that measure the activeness of neutralizing antibodies after vaccination. The company is also preparing for the post-COVID-19 era with longer-term growth plans. Its bestsellers 'AFIAS' and 'ichroma™ II' sold over 10 thousand devices through new accounts. This trend is expected to continue in 2021, with the sales of COVID-19 products leading up to those of other 60-plus cartridge products the company offers.
To secure additional momentum for growth, Boditech Med Inc. is looking to branch out into the companion diagnostics market as well as to provide devices through original development manufacturing (ODM). The company has acquired a license to export two companion diagnostic test kits for an autoimmune disorder cure (infliximab) last December. It plans to continue expanding its business into the companion diagnostics with various antibody cures.
The company official said that "explosive growth is expected in the neutralizing antibody test kit market from 2021 onward as vaccines are rolled out" and "thus, we are accelerating the development of a neutralizing antibody test kit.