NEWS
Boditech Med launches ichroma™/AFIAS IL-6 (Interlukin-6)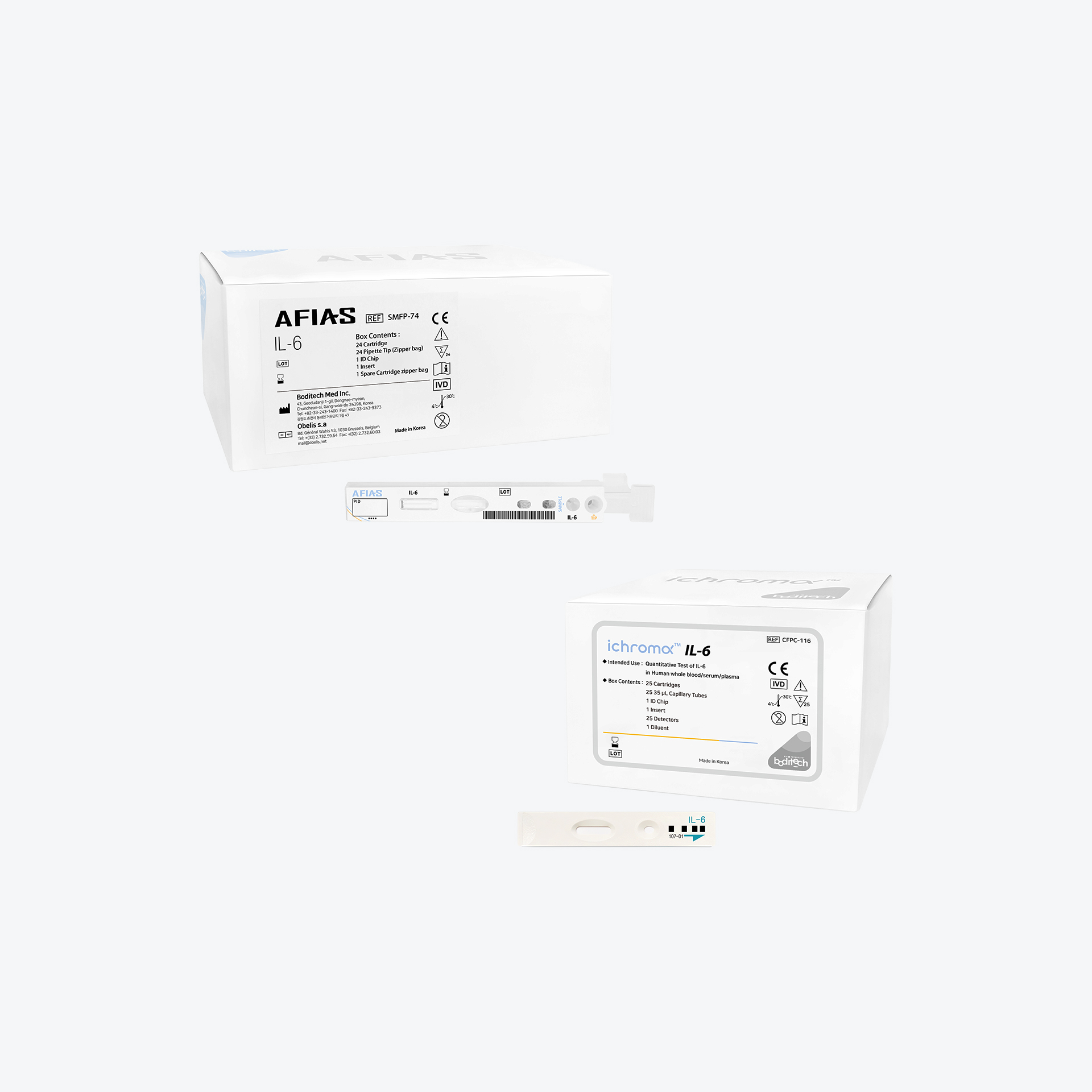 Boditech Med is delighted to share the news that we launched ichroma™/AFIAS IL-6. Interleukin-6 can be a tool as prognosis for severity sepsis-associated death in ICU. Also, it is a pleiotropic cytokine with a pivotal role in the pathophysiology of rheumatoid arthritis (RA).
Additionally, ichroma™/AFIAS IL-6 is helpful in identifying severe inflammatory progress in COVID-19 confirmed patients.
It can quantify IL-6 from a small amount of blood including peripheral blood, it is useful in emergency rooms, intensive care units, etc., and can be easily used in small hospitals and public health centers. Particularly, early detection of sepsis in neonates with low immunity can reduce mortality and prevent the occurrence of antibiotic abuse and resistant bacteria by appropriate treatment, so it is useful in neonatal intensive care units (NICU).