PRESS RELEASE
Boditech Med breaks ground for new R&D Center in Korea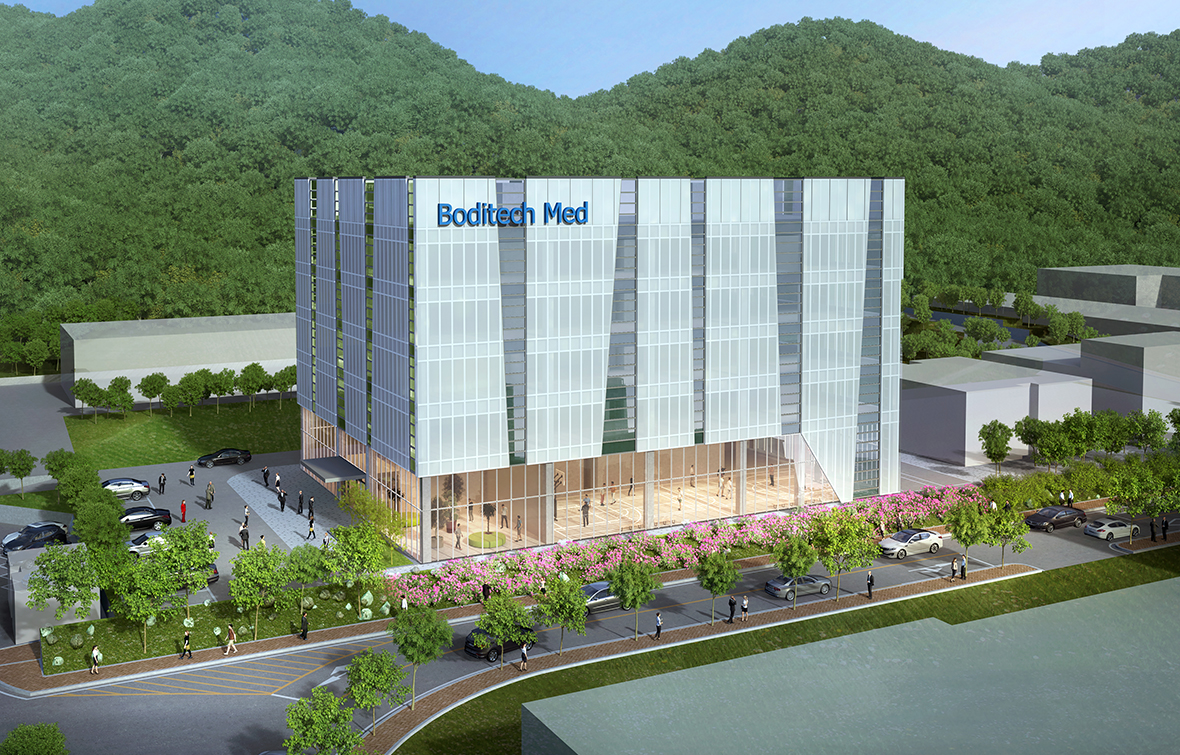 Boditech Med has announced that it is building a new R&D Center in Chuncheon, South Korea. The new R&D center will be 1300㎡ wide in land area and 5 story high with 6600㎡ total floor area. Investing USD 6 million, it plans to complete the new building by March next year. Approximately 220 manpower, including 100 researchers and 120 business administrators and salespeople, will move into the new building.
In 2020, the company's sales have almost doubled in the wake of the COVID-19 pandemic. With COVID-19 antigen and antibody test kits on sale, it is expected that there will be sales of test kits that measure the activeness of neutralizing antibodies after vaccination. The company is also preparing for the post-COVID-19 era with longer-term growth plans. Its bestsellers 'AFIAS' and 'ichroma™ II' sold over 10 thousand devices through new accounts. This trend is expected to continue in 2021, with the sales of COVID-19 products leading up to those of other 60-plus cartridge products the company offers.
To secure additional momentum for growth, Boditech Med is looking to branch out into the companion diagnostics market as well as to provide devices through original development manufacturing (ODM). The company has acquired a license to export two companion diagnostic test kits for an autoimmune disorder cure (infliximab) last December. It plans to continue expanding its business into the companion diagnostics with various antibody cures.
A company official said that "it's part of a mid-to-long-term plan to prepare for business expansion. Beginning the first half of this year, we're investing in automated cartridge production facilities and expanding the device production facilities."