PEOPLE
Beyond the 'experiment on the desk'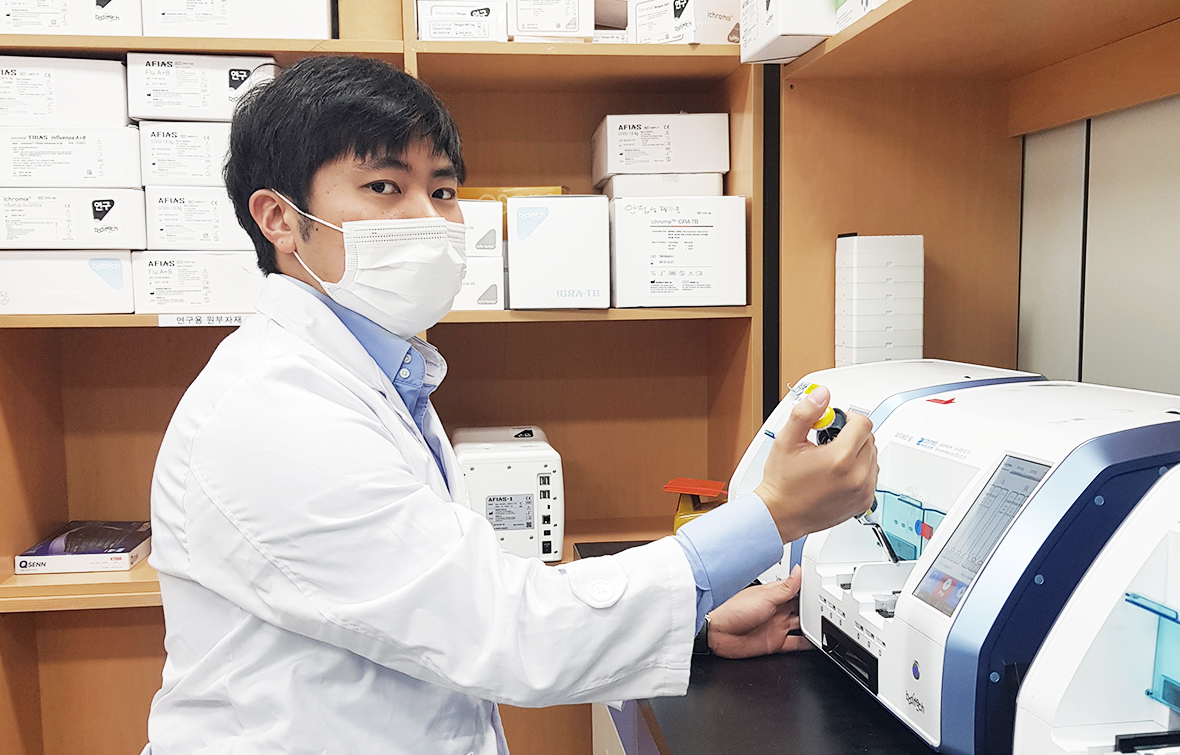 How are you? This is Jeong-min Lee, the manager of the Infection Team 1, R&D.
Boditech Med, I had an opportunity to learn about in-vitro diagnosis through the employees training program, and now I am working in the infectious disease diagnosis development team. Since I majored in pathogenic microbiology and immunology at a university, I am familiar to the approach of the goals and methods of diagnosing pathogens.
Beyond the 'experiment on the desk' that is only conducted in the laboratory, What I have been impressed was that Boditech Med allow employees to develop advanced IVD products with high reliability, based on the internal training, hands-on experience, and projects.