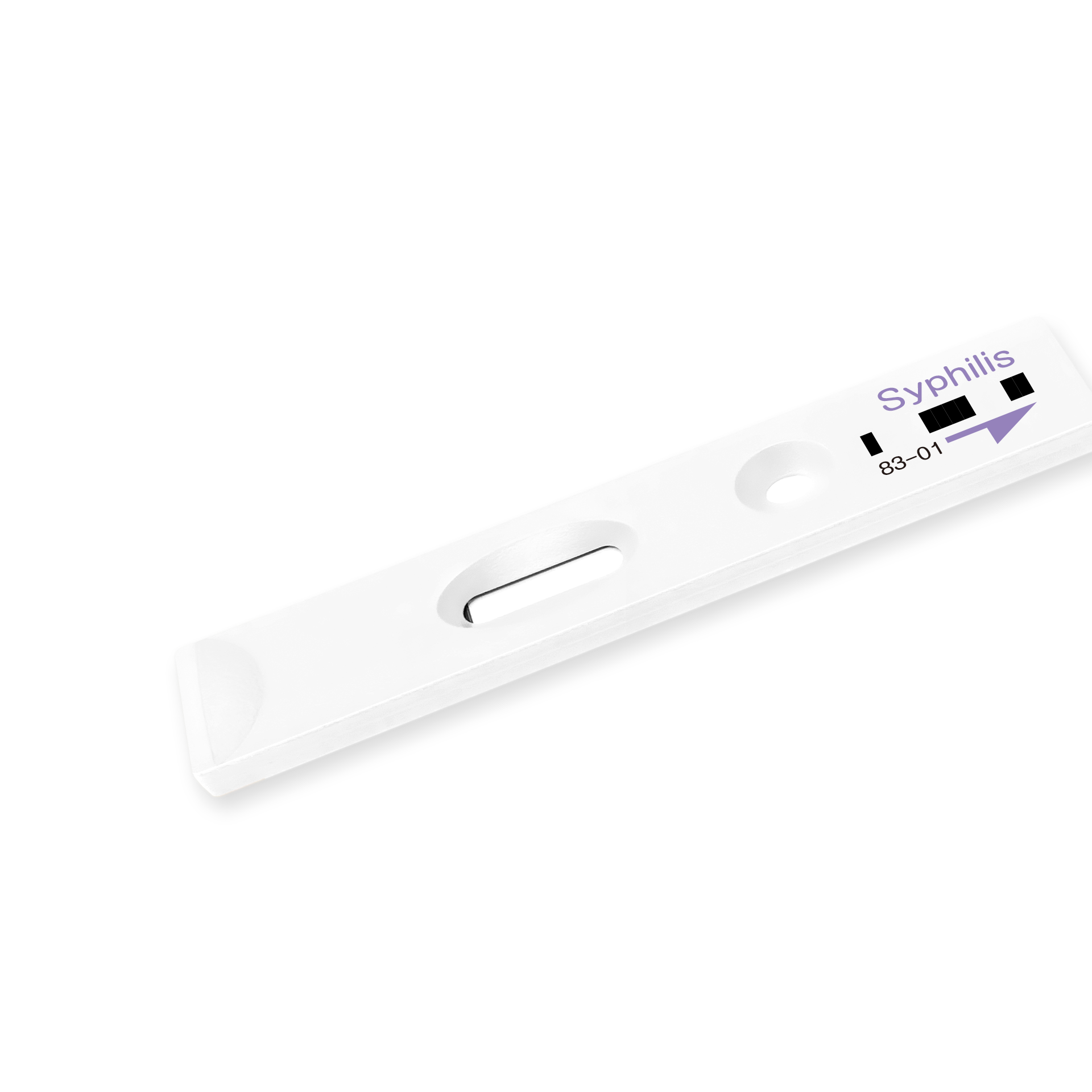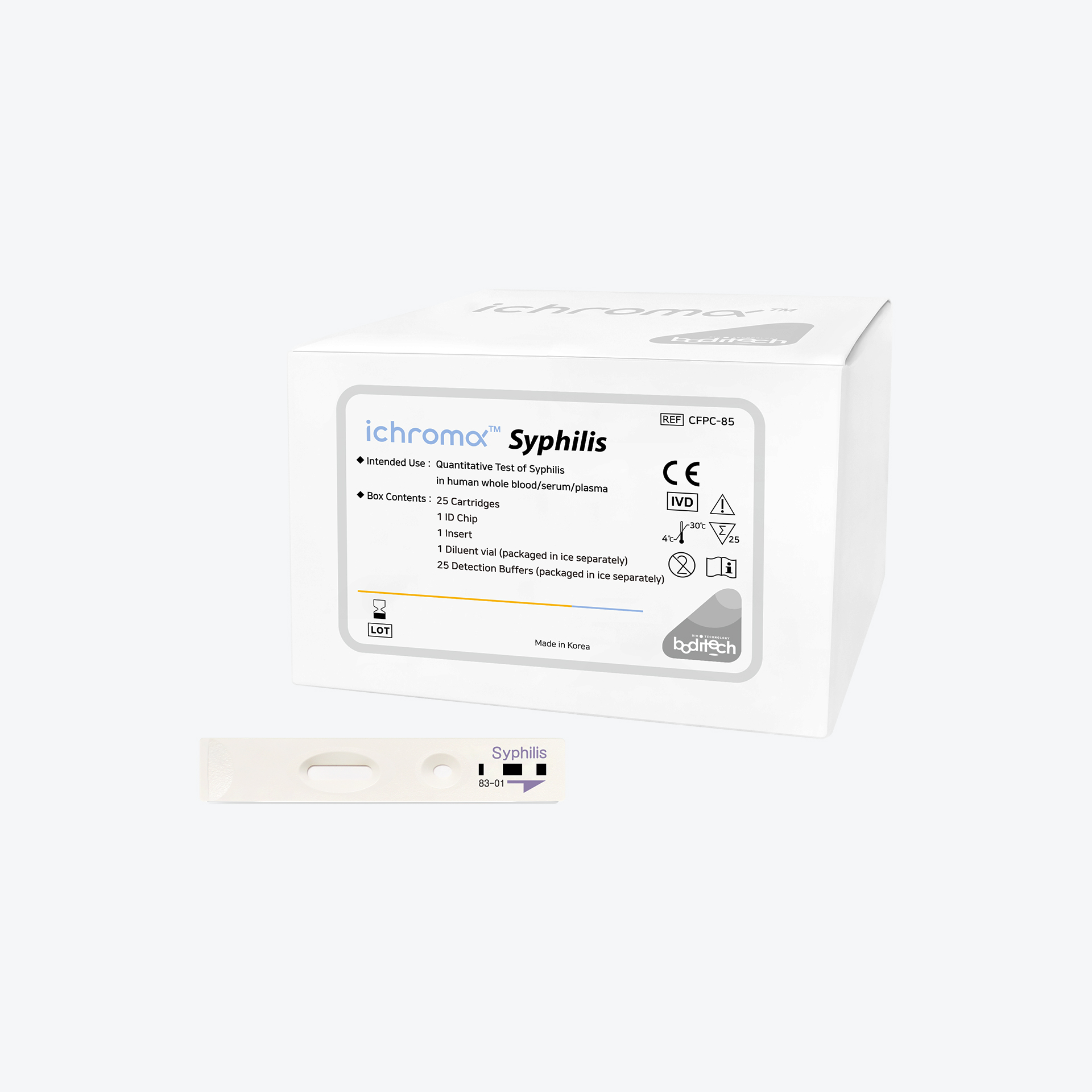 Syphilis
Detecting the presence of syphilis antibodies in blood and monitoring the prognosis with quantitative result
This syphilis test is a lateral-flow-based antibody detection kit. The kit detects syphilis-specific antibodies from a drop of patient's finger blood and delivers quantitative results in 12 minutes.
Diagnosis diseases

Syphilis
ichroma™
About Using Reagent
Sample Types

whole blood, plasma, serum

Reaction Time

12 mins

Detection Range

0-200 COI

Indication

Genital and systemic ulcers due to syphilis, fever, skin lesions, paralysis, etc
In Your Medical Field
Early diagnosis of syphilis is critical to prevent transmission and to reduce progression to secondary and tertiary syphilis and latent syphilis. ichroma™ Syphilis tests will help small urology clinics run syphilis tests with finger-tip blood samples.