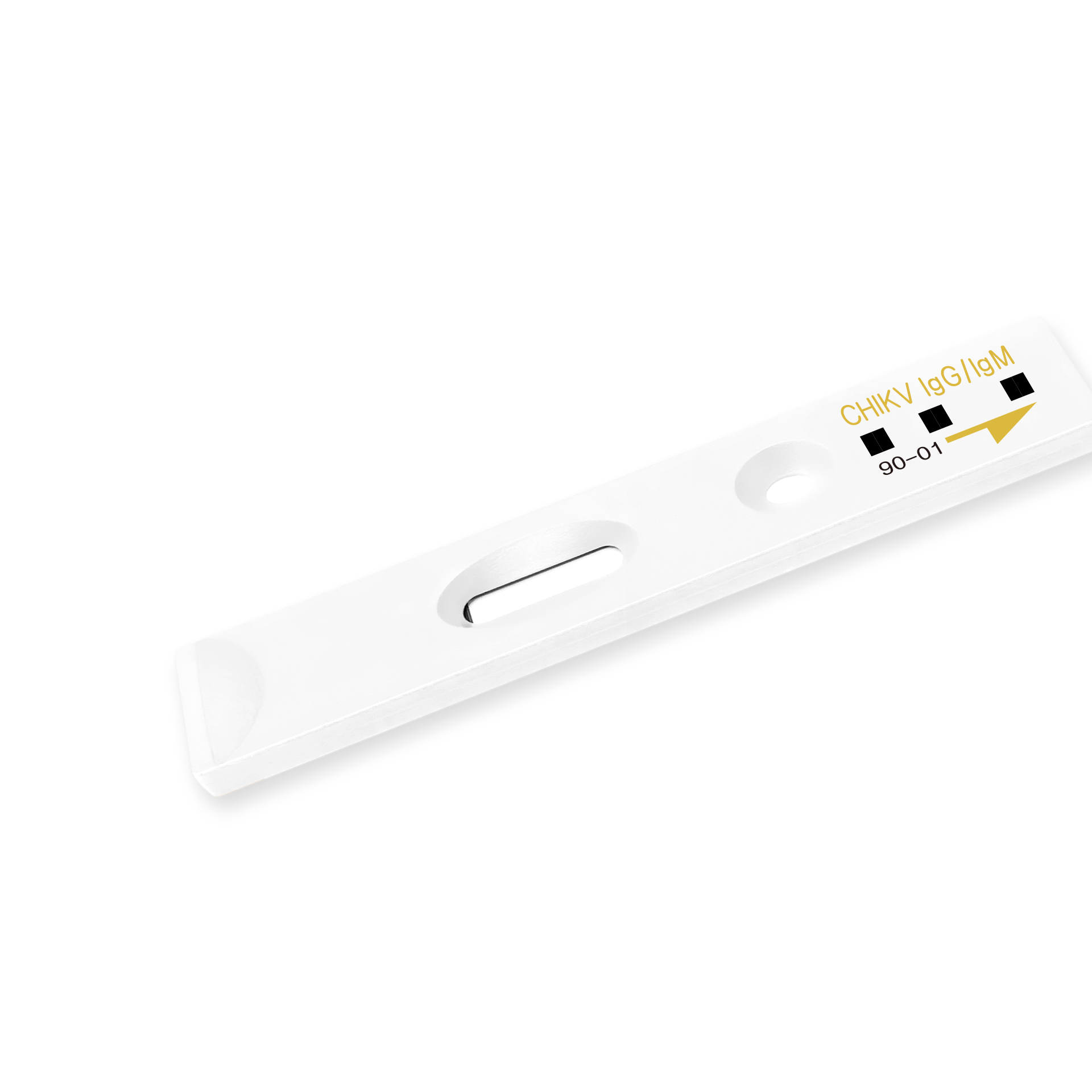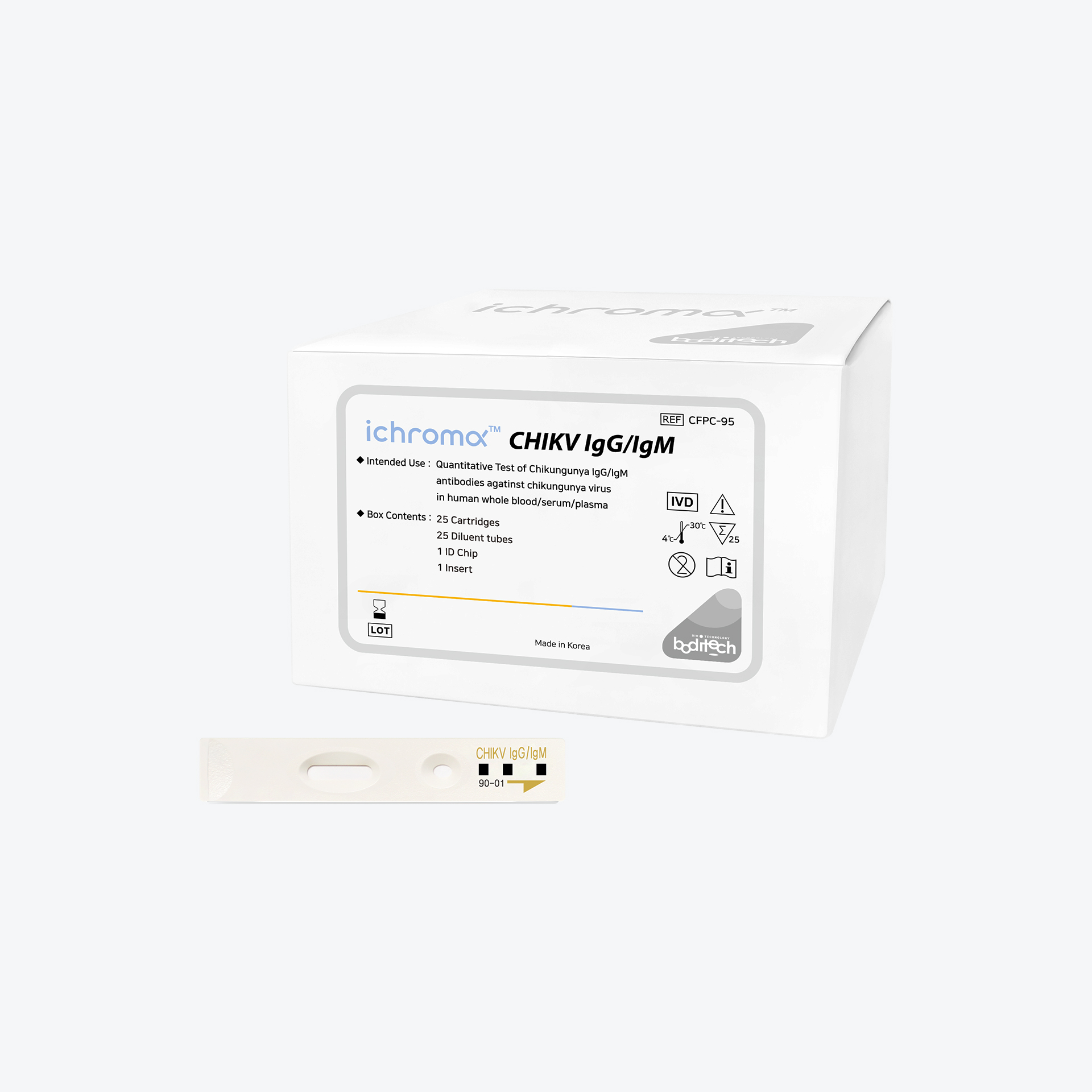 Chikungunya (CHIKV) IgG/IgM
Detects chikungunya virus by simultaneous testing of specific IgG and IgM
Chikungunya fever is an acute febrile disease sharing common symptoms with others including dengue fever. CHIKV IgG/IgM helps clinicians identify chikungunya with high reliability and deliver timely treatment regimens.
About Using Reagent
Sample Types

whole blood, plasma, serum

Reaction Time

12 mins

Detection Range

0-200 COI

Indication

Chikungunya Fever, meningitis, Guillain-Barré syndrome
In Your Medical Field
Chikungunya fever is difficult to identify because its symptoms are similar to those of other mosquito-borne diseases such as dengue fever and zika fever. CHIKV IgG/IgM can detect chikungunya with a finger-tip blood without a PCR. and help clinicians develop appropriate treatment plans early.